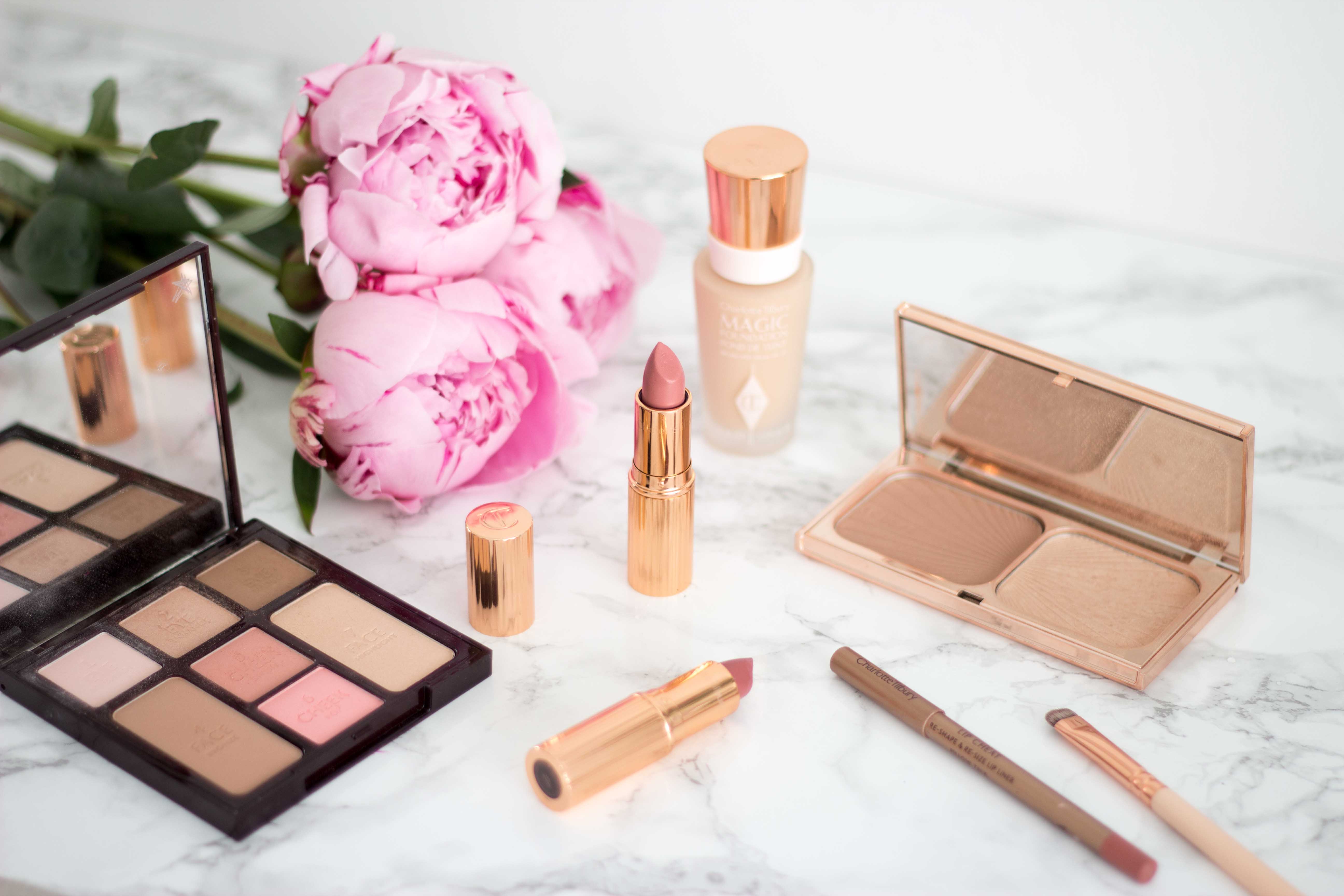 When it comes to beauty, Charlotte Tilbury has pretty much figured it out. From rose gold packaging to luxurious formulas, I am yet to try something from her that I don't love. Ever since I hauled a couple of products back in this video, quite a few of you have asked for my thoughts on the brand… So here we go!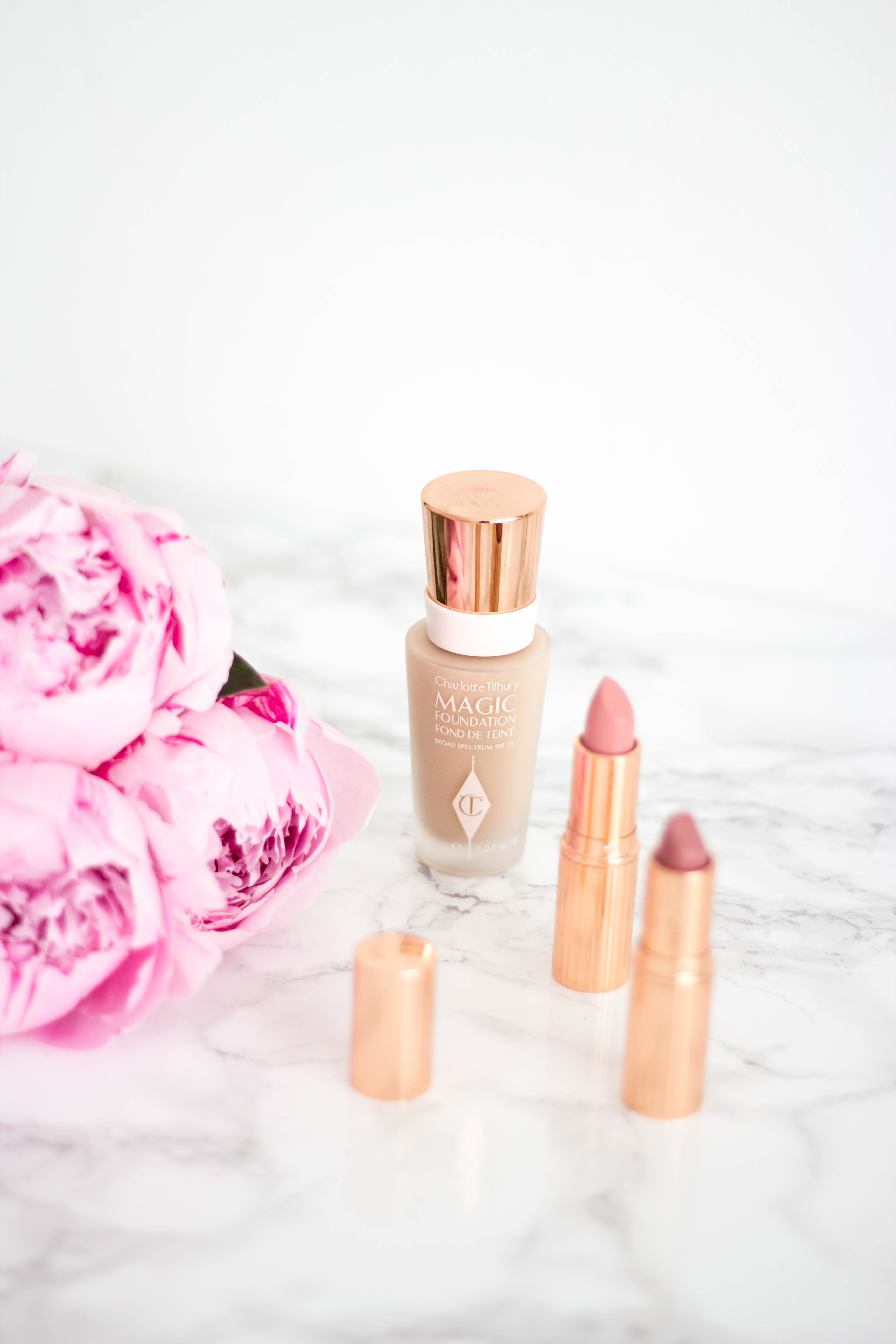 I think that the first product that really sold me on Charlotte Tilbury, is her Pillow talk lipliner. While it wasn't my first purchase, it was the first product from her range that I started using on a daily basis. Now, I am not the kind of girl that wear lipstick -let alone lip liner- on an everyday basis but somehow, this made its way to my everyday makeup bag. So when I saw that she had developed a matching lipstick in the same iconic shade, I was sold immediately. I ordered it online and couldn't resist applying it as soon as I got my parcel. It is everything that I had hoped for and even more. The formula (it's part of her matte revolution range) is pretty damn perfect. While the finish is matte, it feels comfortable on the lips and doesn't dry them out. Furthermore, you can reapply it seamlessly through the day, even without a mirror. It is my go-to shade for those days where I want to look put together but not over the top.
Another of her lipsticks that I adore is Valentine. This petal pink shade is absolutely perfect to create a natural yet glamorous lip look. I usually wear it on its own but for a more dramatic effect, I'll use a tiny bit of lipgloss in the center of the lips to make them look fuller.
Another must have for me is her magic foundation. I tried it on camera the very first time and ever since it has become my favorite foundation (along with this one of course!). I just purchased my second bottle of this and I couldn't be happier. I got the shade 3 which is a perfect match for my pale skin. The formula is very covering and long lasting without ever feeling drying on the skin. I use it with my Beautyblender for a flawless result but I also like to apply it with this brush if I am in a rush.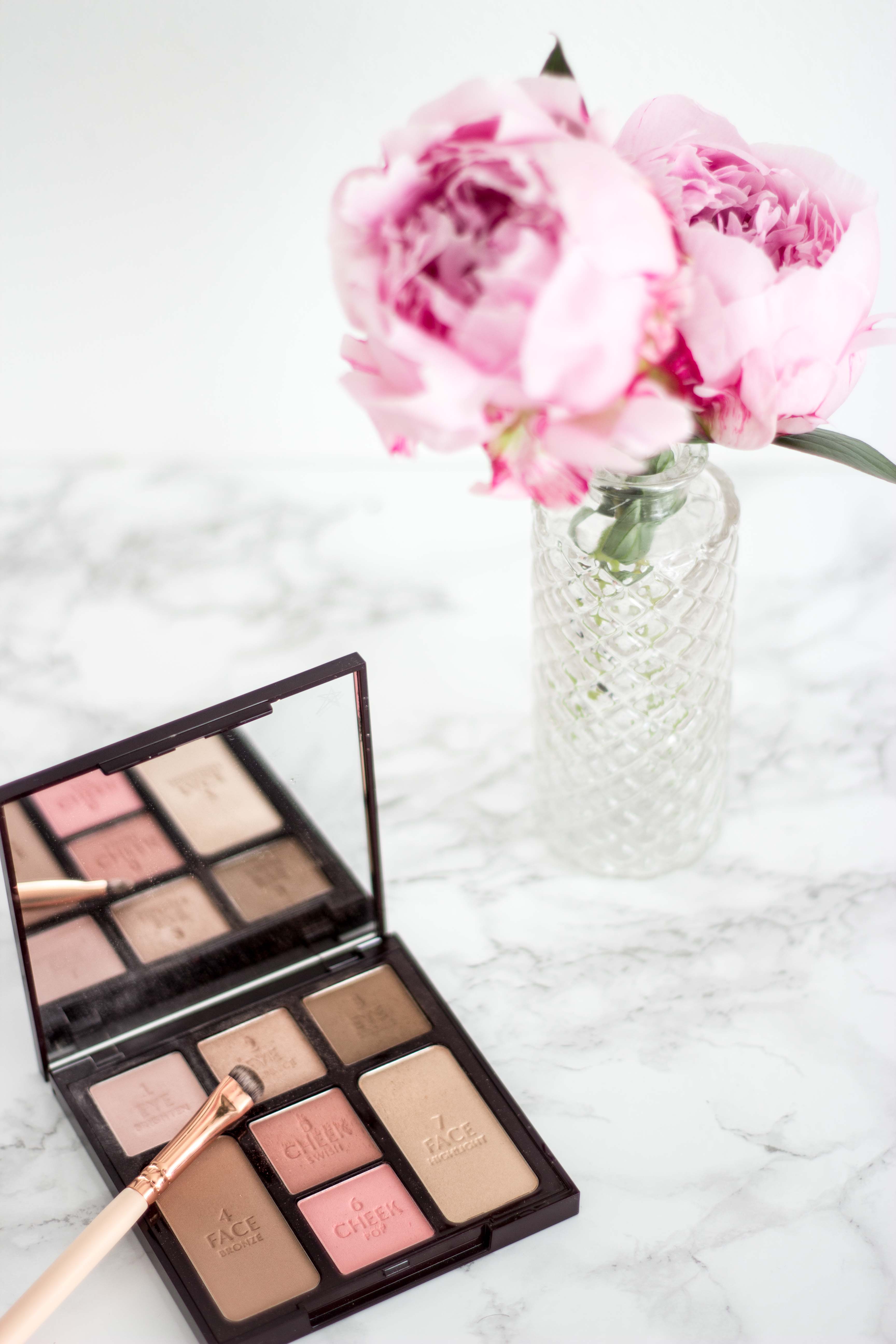 My latest purchase is her instant look in a palette. When this was first released last year, I went searching high and low for it without any luck. So when I saw it back in stock on her website, I nearly freaked out. You know how obsessed I am with palettes but this one ticks all the right boxes. It has my favorite contouring duo in (the filmstar bronze & glow pictured above), two beautiful blush shades and three neutral eyeshadows. It has been a few months since I got it but I am happy to report that it has been traveling with me quite a lot! I am actually in France at the moment and this is the only palette I took with me!
So, what's next on my wishlist? Well, I have my eye on this incredible kit (sadly it is always sold out), this eyeliner and her beach stick in this shade.