Since most of us are working from home a lot more these days, I decided that it was time to share my planning routine and tips to get things done and be as productive as possible. I've been working from home for the best part of these last 10 years and I've learned a thing or two. I already shared my tips to stay motivated while working form home in this post but today I wanted to focus on my planning system & the tools that I use on a daily basis.
---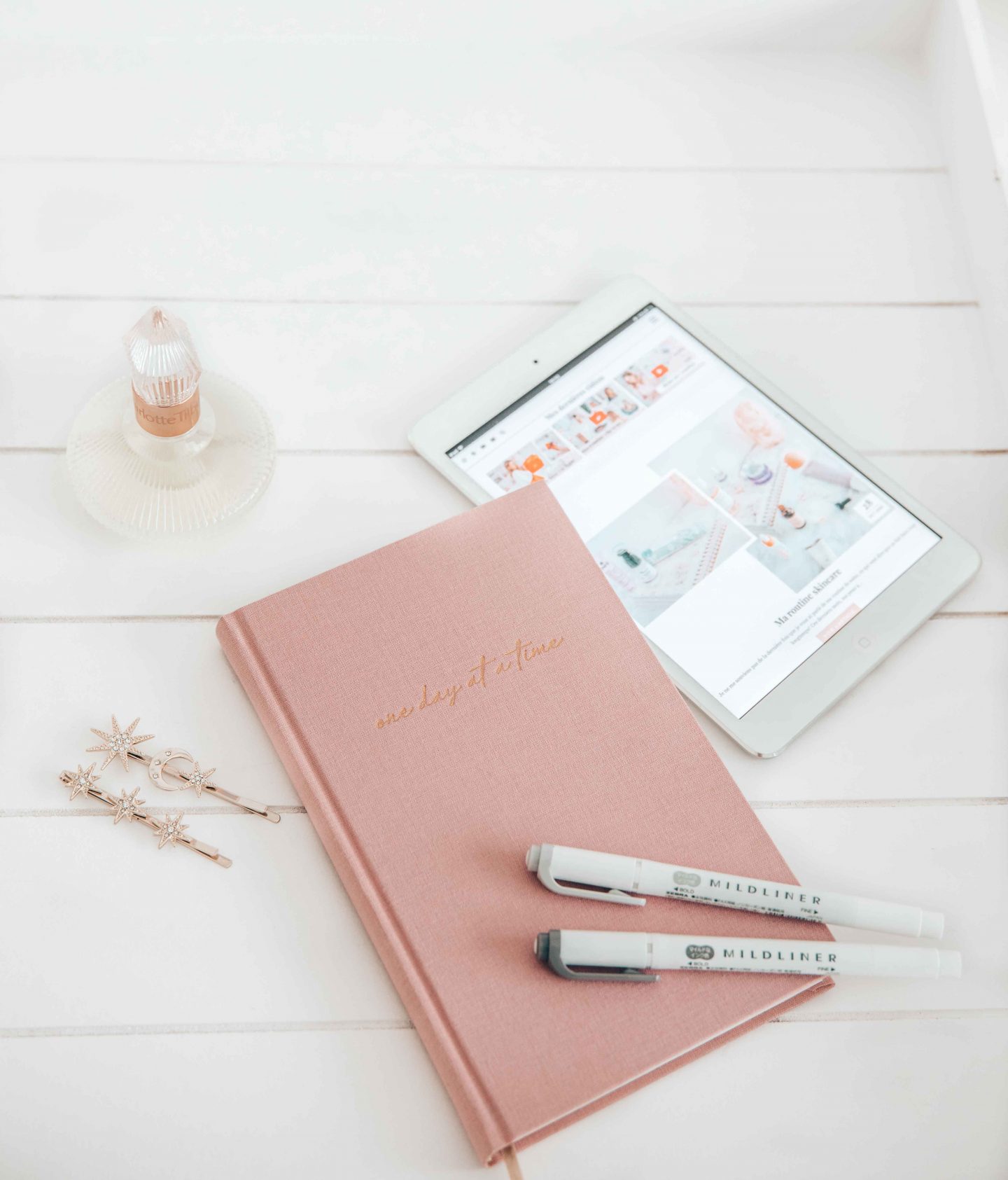 My planner
Over the years, I've tried my fair share of planners. I started with a very basic Filofax, then moved on to a very fun & girly Kikki K planner to finally become a bullet journal enthusiast. But over these last few years, my days have become busier and busier and I didn't have time anymore to create & decorate my own spreads… So I knew it was time to get back into a paper planner. I did quite a bit of research on Pinterest, Instagram & Youtube before finally deciding to get an undated daily planner from The Inspired Stories. While it's their gorgeous clean & feminine designs that attracted me at first, I quickly fell in love with the planner in itself. To me, this is the perfect blend between a journal, a planner, and a bullet journal. While each day has space for to do, meetings & goals, I loved the fact that you also have a space for your day's intention as well as a gratitude prompt at the bottom of each day. I also love the weekly spread that has space for your appointments, goals & to do as well as a tracker at the bottom, one of my favorite things in my bullet journal. This planner also has dedicated pages to write down your goals, wish lists, and affirmations which truly helps me to pause, reflect, and ultimately be a better version of myself.
I've already decided to get the 2021 daily planner and I'm thinking of treating myself to their cute planner sticker set & meal planner notepad as well. And if you're thinking about getting one too, The Inspired Stories has offered me an exclusive coupon code for you! You can get 10% off your order with the code BLANPAIN10
My favorites
My digital calendar
While in the past I was carrying my planner with me everywhere, I much prefer to use my iCal calendar when I'm on the go. I only use it to save appointments, travels & birthdays but it's also synced with my Airtable bases, which means that I can quickly see which blog posts are going up on certain days or even track the best before dates for our online store Natural Company.
My content calendar
My blog & Youtube channels are huge passions of mine but after 10 years of blogging, I've found myself unable to dedicate time to it due to our other businesses and I felt very frustrated… But that changed earlier in the Spring when I decided to make it a mission to create a great content calendar and stick to it. As you know, I already use and love Airtable for our business (I talked about it here) so I decided to create my own content calendar template and use it to plan absolutely everything. I use it every day to brainstorm, plan & schedule blog posts, videos, Instagram posts, and collaborations. It allows me to be a bit more flexible when it comes to moving things around or perfecting ideas and I never miss a deadline anymore! I could do a whole other post about it in case you're interested but you'll see it in action in the video!