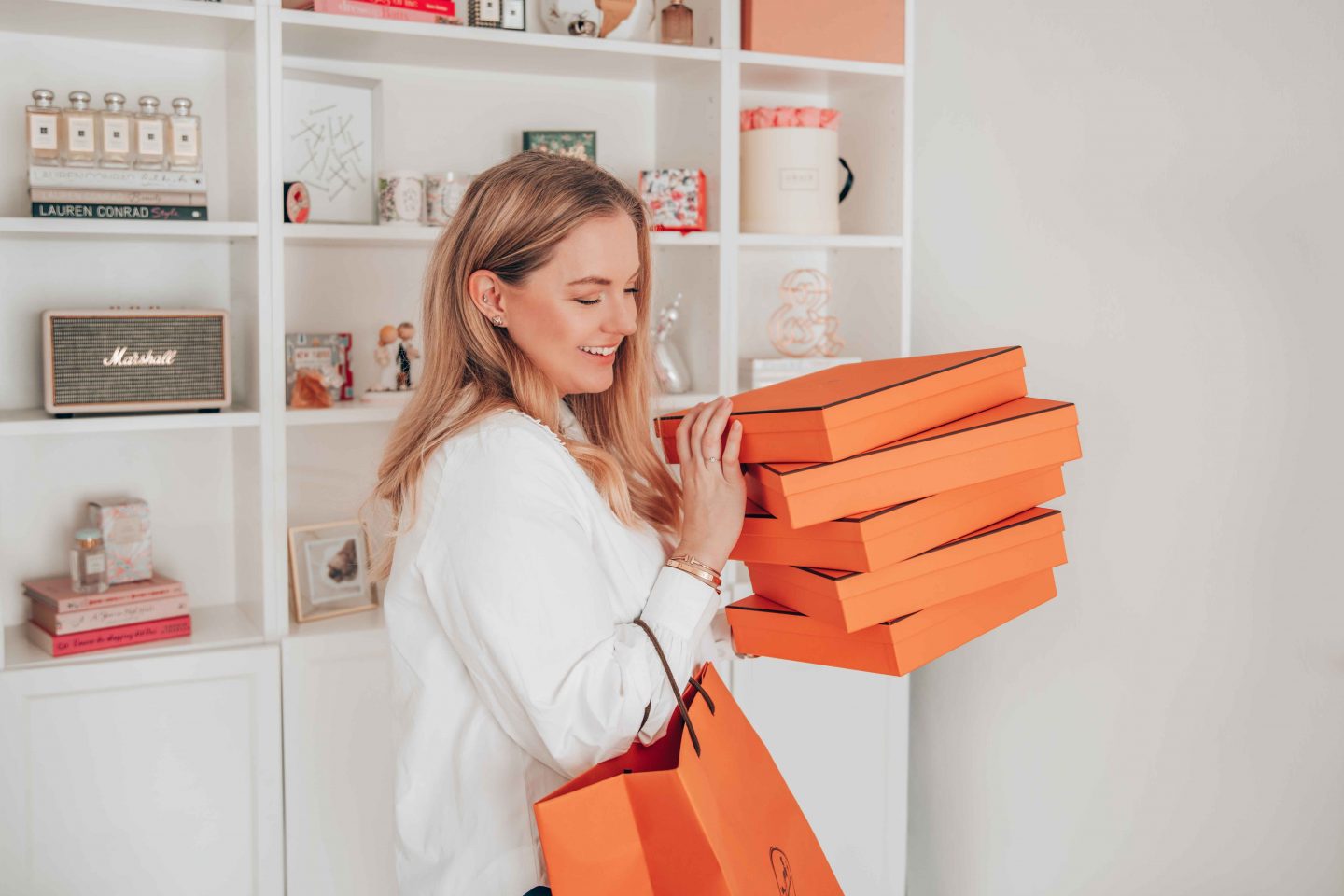 The best shopping day week of the year is upon us and this year, sales are going to be bigger & more exciting than ever!
As you probably know, Black Friday is the biggest shopping event of the year. While this was an American tradition (it starts the day after Thanksgiving and sometimes people start queuing in front of stores as early as 4 in the morning), it has quickly become a worldwide phenomenon.
While Black Friday was typically just a one-day event, it has evolved into a week filled with discounts known as Cyber Week. And in today's post, I'm going to share my ultimate secrets with you on how to get ready for Black Friday & Cyber Week!
Cyber Week will take place from November 23 – 30 with Black Friday on the 27th
---
Start with a list
Massive discounts and unbeatable prices mean that it's pretty easy to get caught up in a shopping frenzy, so my first tip is to make a list of things that you need or that you want. Start with your closet: do you need new running shoes? A warm pair of gloves for winter? Or do you dream of adding a new handbag to your collection? Now is the time to do so! Next, think outside the box and list things that you might need for your home. Maybe you'd like to switch to glass food containers, or need a new blender? Or maybe you would like to upgrade to luxurious bed sheets or towels? The idea here is to list everything and then narrow it down to what you really want/need. Cyber Week is really the perfect time to buy all those things as most retailers will have amazing discounts!
Also, try to think long-term. I always try to stock up on my beauty must-haves like my favorite CC cream, my daily mascara, or my hair products. While you might not need these products at the moment, you might in just a couple of months and you'll be happy to save a bit of money!
Do your Christmas shopping
Black Friday & Cyber Week is the perfect time to do your Christmas shopping! With crazy discounts and offers on pretty much anything, it would be silly not to jump at the chance to save on your Christmas presents! I always write down a list of whom I'm getting gifts for and add one or two gift ideas next to their names. In case you need some inspiration, I recently published some gift guides over here that I'll be updating regularly with amazing gift ideas!
Plan ahead
My best tip is probably this one: plan ahead! I like to visit my favorite retailer's websites ahead of Cyber Week and add my favorites into my shopping basket on their website. Make sure to log in (or sign up) for a customer account and all your picks will be saved for the big day. That way, when you log in, you'll directly see if anything you like is discounted!
Don't wait for Black Friday
While you might be tempted to wait until the actual Friday in the hopes of getting a bigger discount, this might not be the best idea. In fact, most retailers have discounts going on all week, especially this year as most retail stores are closed. So, my advice would be this: if the item you want goes on sale, get it. It's probably the best price that you're going to get and, if that's not the case, you can always cancel your order (or return it but check the store's return policy first) and create a new order if the price is lower!
Get the best discounts
It can be a bit stressful -and quite frankly annoying- having to open newsletters or check a retailer's social media page to get the latest code or best deals. To make things easier for you, I've created a whole Black Friday section here on the blog with the best sales for each category. Even better: these posts will be updated daily with the latest discounts & promo codes! So make sure to add this page to your bookmarks and to check regularly for updates!
Get cashback on your purchases
If you read this post on my favorite ways to save money while shopping, you already know how much I love cashback. Personally, I've been using iGraal for years and the principle is really easy: each time I make a purchase on one of their partner's websites, iGraal gives me a small amount of money back. I always make sure to use it whenever I'm shopping online for clothes, home goods, or even hotel reservations and I saved quite a bit of money over the years! If you'd like to sign up too, make sure to use my link to get 5€ credited to your account when you sign up!