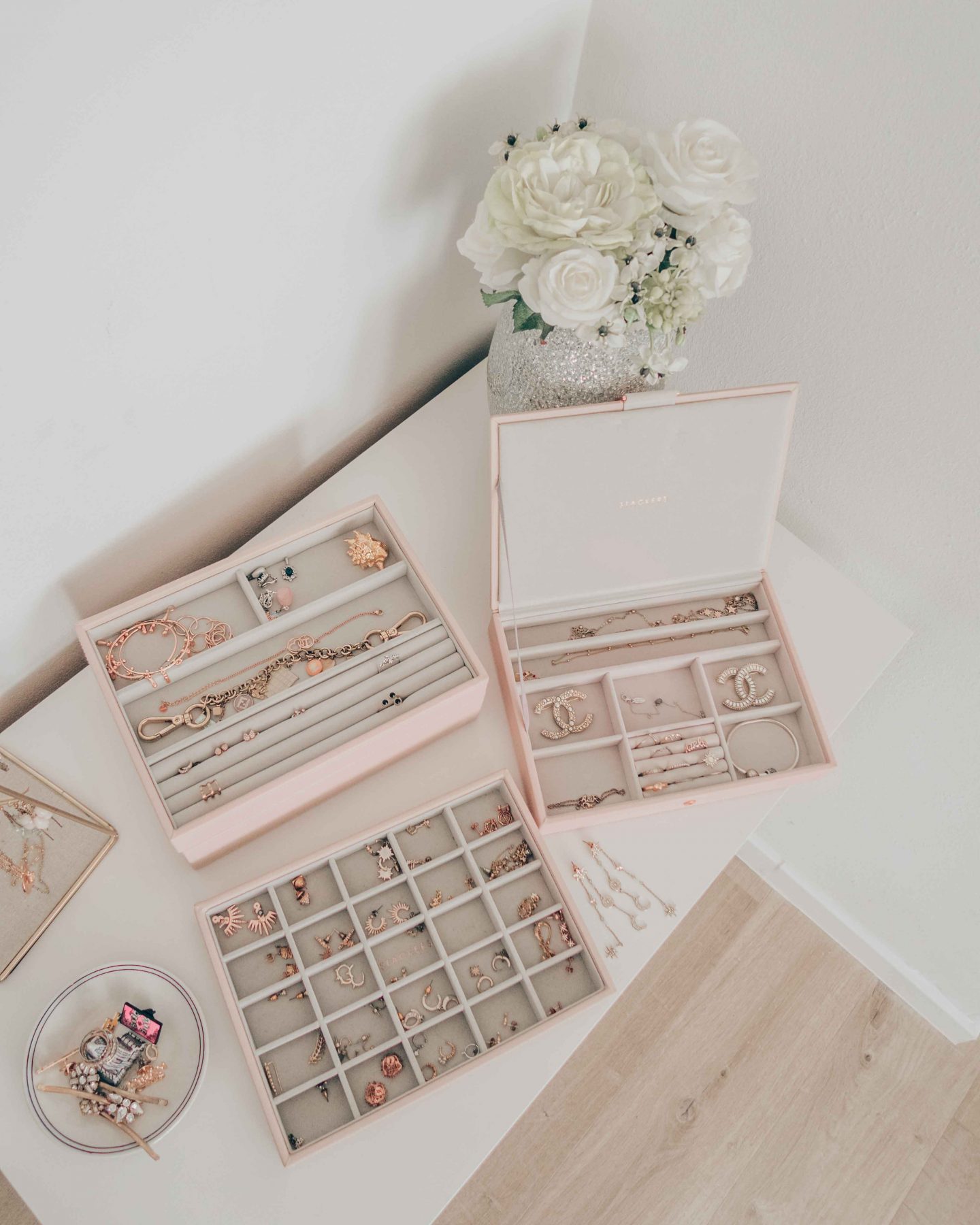 One of the questions that I get asked the most, is how I store and organize my jewelry collection. While I explained everything in detail in this post, I really wanted to share more about my Stacker jewelry tray.
I got the box set with 5 trays and added another one late last year. These are designed to store all your necklaces, bracelets, earrings, and rings in the most practical yet stylish way. I especially love using the trinket layer to store all of my earrings!
They also have slider trays that are perfect to use inside drawers in your closet.
---