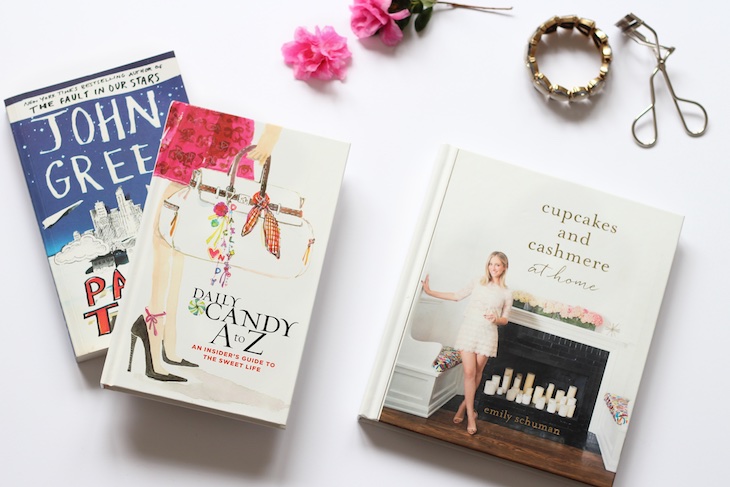 To me, Autumn is all about getting cosy in your own home. There's nothing that I like more than getting comfy by the fire with a good book and a hot cup of tea. So today, I am sharing three of my favorite books for this time of year.
I remember picking up this book while I was in New York way back in 2011. The cover really attracted me and the pretty illustrations on the inside made the rest. Organized by alphabet letters, this book is fun & easy to flip through. From diets, hostess gifts or even tips to score the hidden gem at a sample sale, this book is funny and actually packed with some really good, down to earth advice.
Cupcakes and cashmere at home
I've been reading Emily's blog for as long as I can remember now and I love her mantra of elevate everyday life. So it's no surprise that I loved reading her new book, Cupcakes and cashmere at home. Packed with advice and styling tips for every room of the house, this book also has great tips on throwing the perfect themed party. Autumn feels like the perfect time to pick it up as it will help you to turn your house into a home.
Paper towns
This last book is the only novel of the bunch but it's a pretty good one. While I read it over the summer, I actually feel like this book would be perfect for a lazy Fall Sunday. The story is absolutely captivating and will keep you on the edge of your seat until the very end, I promise! Plus, the movie is out now, so it will be the perfect excuse to watch it 🙂
Have you been reading any good books recently?