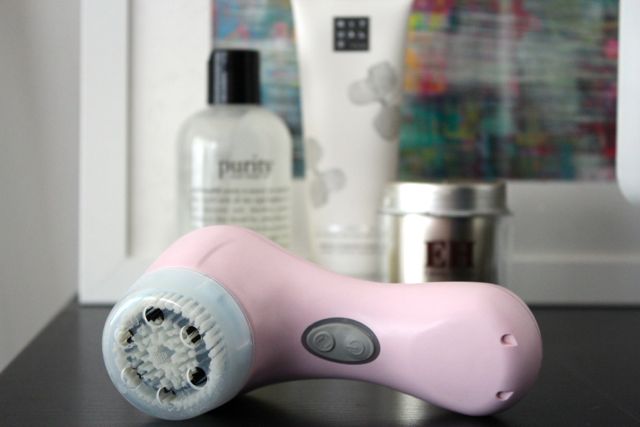 If you've ever watched any of my Youtube videos, then you will know that I am all about my Clarisonic Mia 2. If you're not familiar with this pink tool, it is an electric brush that cleans your skin like nothing else. Pop a bit of cleanser on the brush head and you're ready to deep clean your skin. It is pretty expensive but here are 5 good reasons you need one in your life!
• It will clean your face like nothing else.
With more than 300 movements per minute, this little guy will leave your skin deeply cleaned. It gets rid of any makeup or pollution residue that's left on your skin after you removed your makeup, and trust me, you'll be horrified to see how dirty you leave your skin after using your makeup remover!
• Your skincare routine will work better. 
Because your skin will be cleaner than ever, every single product that you will apply on your face will sink better and deeper into your skin.
• Fewer spots. 
When you first use it, you go through what I call a purging face. Your face will look disgusting for a solid 2 weeks (mine took a wooping 4 weeks), I am talking about spots, redness and overall puffiness. But after that, you'll have a flawless face with less spots!
• You will glow, or at least your skin will.
Because your skin is clean and your skincare routine will work more efficiently, your skin will look healthier and glowy!
• It is suitable for everyone.
Everyone can use it. Women, men, those of us with sensitive or dry skin, any oily skin gal out there, there's a brush head for everyone! I personally use the sensitive one which doesn't irritate my skin at all!
Clarisonic Mia 2, £125 from SpaceNK