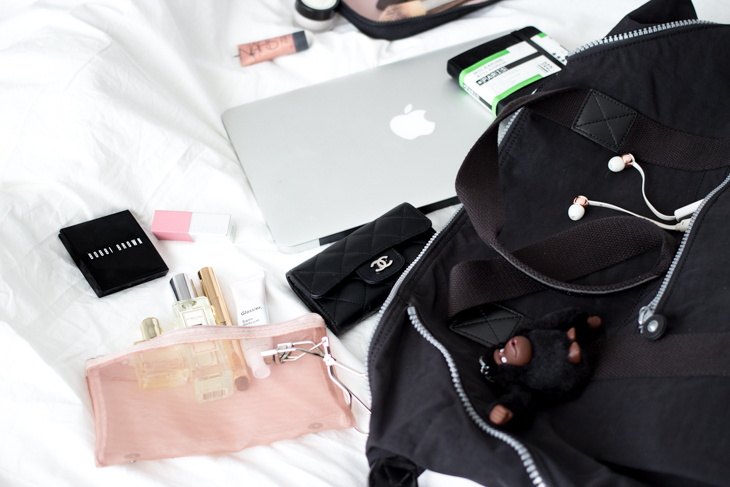 As you probably know if you follow me on Instagram, I went to Paris last weekend and decided to shoot some photos as I was packing. While I used to hate packing a few years ago, I've since learned to be more efficient and I have to confess that I even enjoy the process now! But one thing that has made my life so much easier whenever I travel is to have a list of my absolute must haves. These consist of comfy clothes, failproof beauty products and, of course, quite a bit of tech gadgets! But for today's post, I've decided to focus on my top 5 absolute must-haves that I never travel without!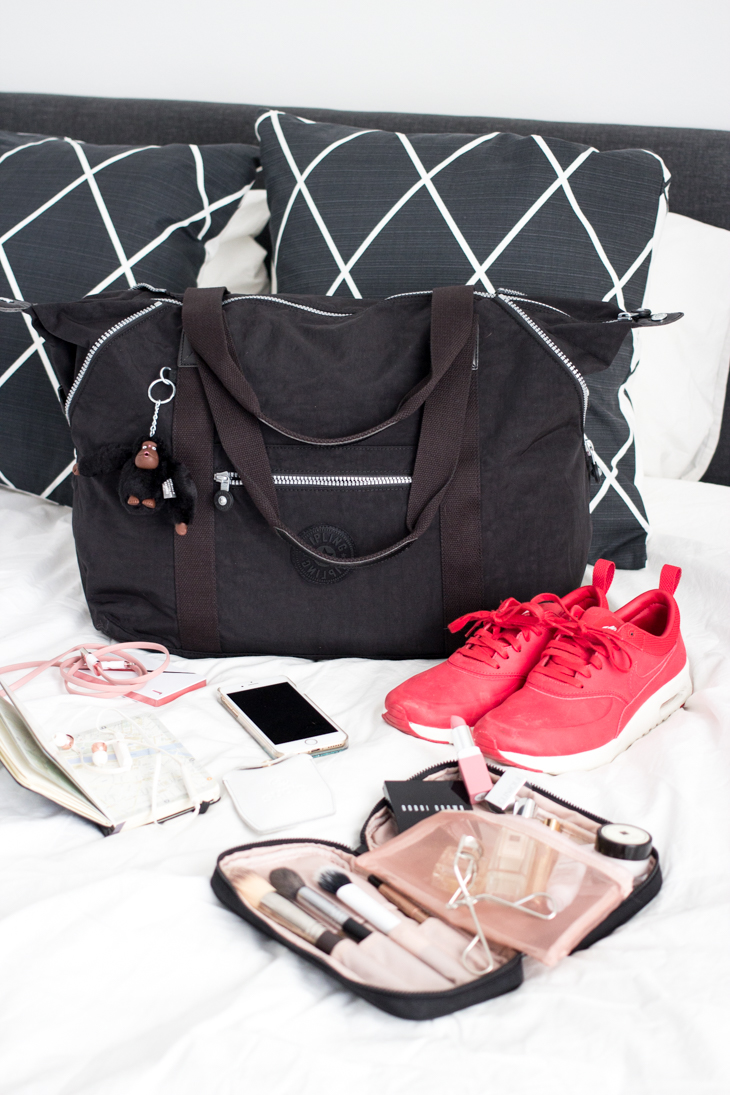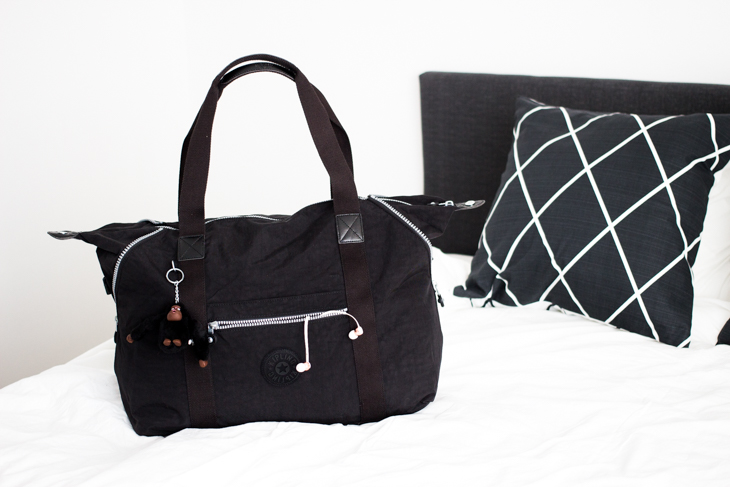 The first thing that I always take with me is a good carry-on bag! Right now, I am loving the Kipling Art bag, a casual bag that doubles as a gym or beach tote once I've reached my destination! I love the fact that it has multiple pockets which are perfect to keep everything organized & easily accessible on the go! I also love the padded shoulder handles which feel very comfortable while its signature monkey keyring gives it a nice vintage look…
Then, I always pack a portable phone charger to recharge my iPhone battery on the go. Right now, I am loving the JadeJ PowerBoost which is super sleek with its white & rose gold design. It's crucial for me to make sure that I always have sufficient battery on my phone since I am always using it to read Kindle books, store travel tickets or – let's be honest- share my daily adventures on Instagram. (If you fancy getting one as well, make sure to use the code styleplayground for 30% off your order!)
My third essential is a comfy pair of shoes. No matter where I am headed, I always end up walking a lot more than expected, so a pair of sneakers is always a must! This time, I decided to pack my Nike Air Max Thea that I got from Zalando earlier last year. These are comfortable enough to walk miles in them while staying stylish!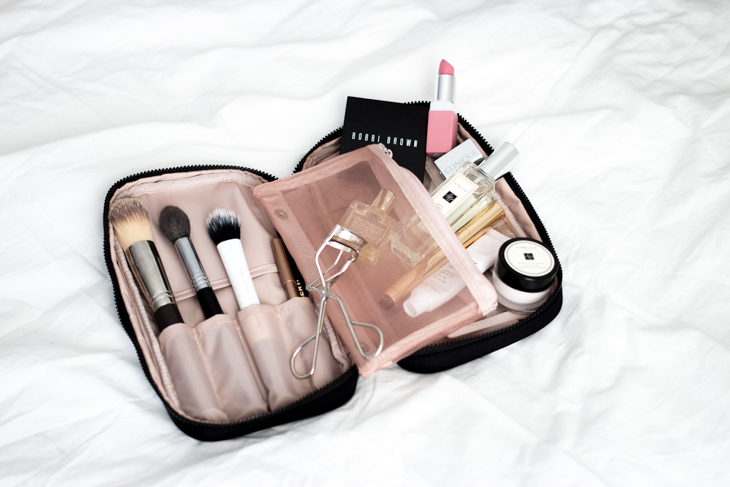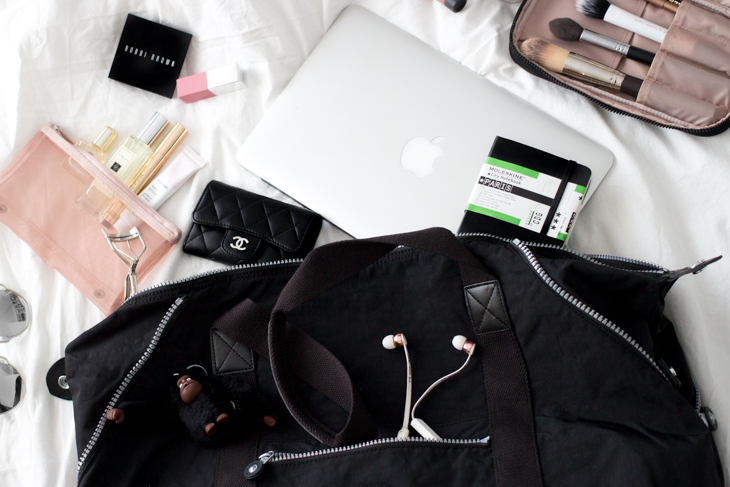 Of course, you'll expect to find some beauty products in there as well and you're totally right! I tend to pack my essentials in this cute Muji pouch which is just the best to keep your capsule makeup collection perfectly organized. I'll usually throw in my Bobbi Brown face palette, a Jo Malone cologne (this one is my current fave), a tube of the Glossier balm dot com & my Shu Uemura eyelash curler.
Finally, I never travel without my pair of bluetooth earphones from Sudio. These are white & rose gold and they're just the best to travel with! I usually edit videos or listen to audiobooks while I am on the go so these are another must-have for me. They usually last for a solid 6 hours but the great news is that I can actually recharge them with my juice pack in case I ever need to! And if you're tempted to get your own pair, make sure to use the code styleplayground for 15% off your entire order!
So tell me, what are your 5 travel essentials?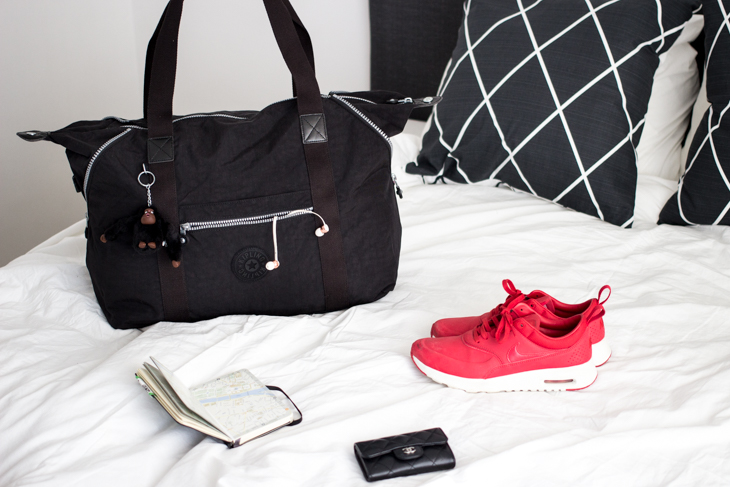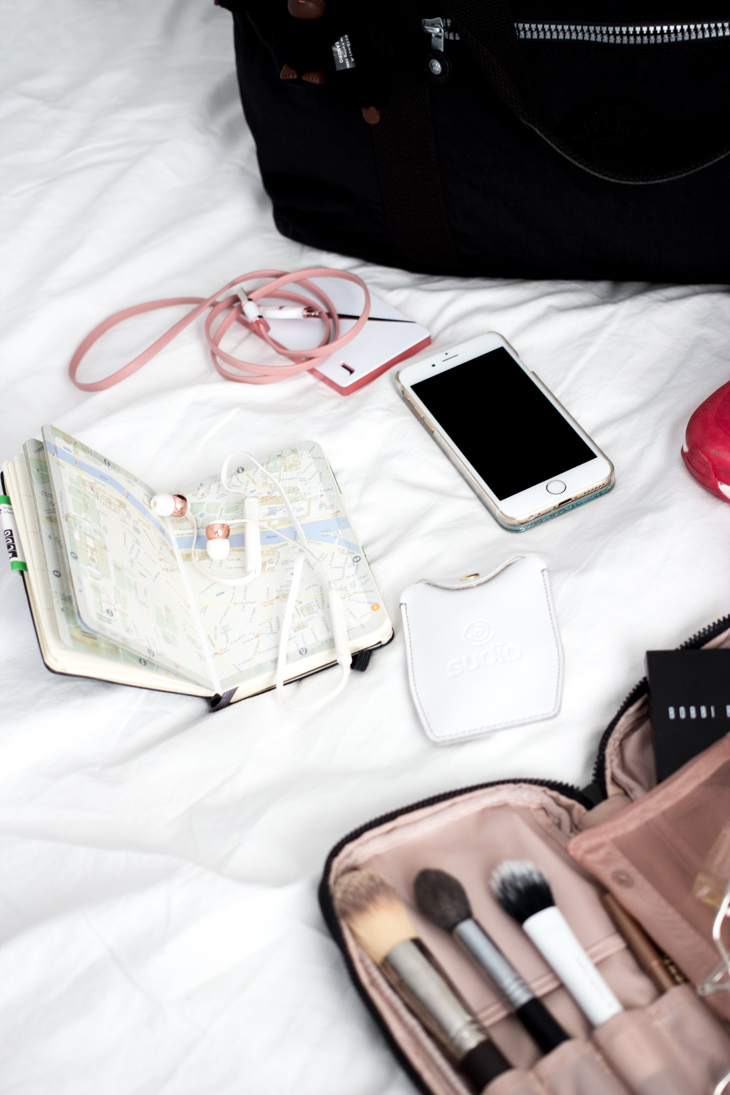 This post was created in collaboration with Kipling.