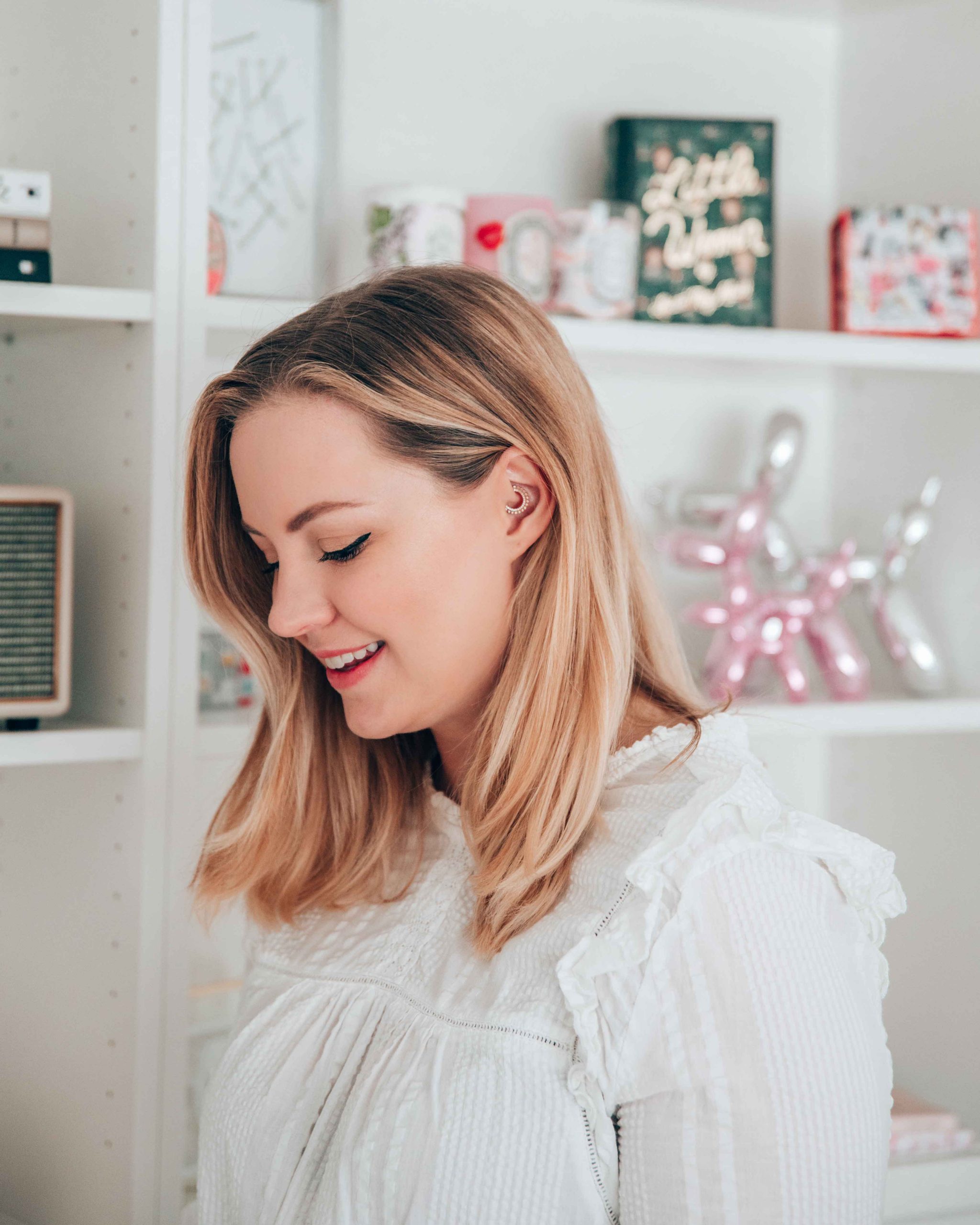 For the longest time, I've been obsessed with piercings. While my 13 years old self dreamed of a lip piercing (much like the ones that Tom Delonge from Blink 182 had), I started to pin ear piercings ideas on my Pinterest account a few years ago. But while I was truly inspired by those 'curated ears' that I saw online, it wasn't until I became friends with Nadia, that I truly started considering it. She has the most beautiful, dainty piercings in her ears and she's the one that introduced me to the wonderful world of Maria Tash.
As you probably know, I got my first piercing in their New York studio back in 2018 and I truly loved the whole experience. And since my conch piercing healed perfectly and wasn't painful at all, I knew that it was the start of a real obsession.
So last December, during a girls' trip to London, I decided to treat myself and get a daith piercing at Maria Tash in Liberty. My heart was set on the daith for the longest time (I actually hesitated between a conch & a daith for my first piercing, but ultimately decided to go for the conch) and I am just in love with the result.
I wanted to wait a few weeks to film a video about it as I wanted to see how it was going to heal as I've heard many horror stories in the past. Well, I am so thrilled to report that it's healing just great and I don't feel it at all! So, if you're interested, to hear about my experience, the pain as well as the jewelry that I got & my future piercing plans, press play on the video!
Do you have any piercings? Or are you considering getting one? I'd love to hear your thoughts in the comments section!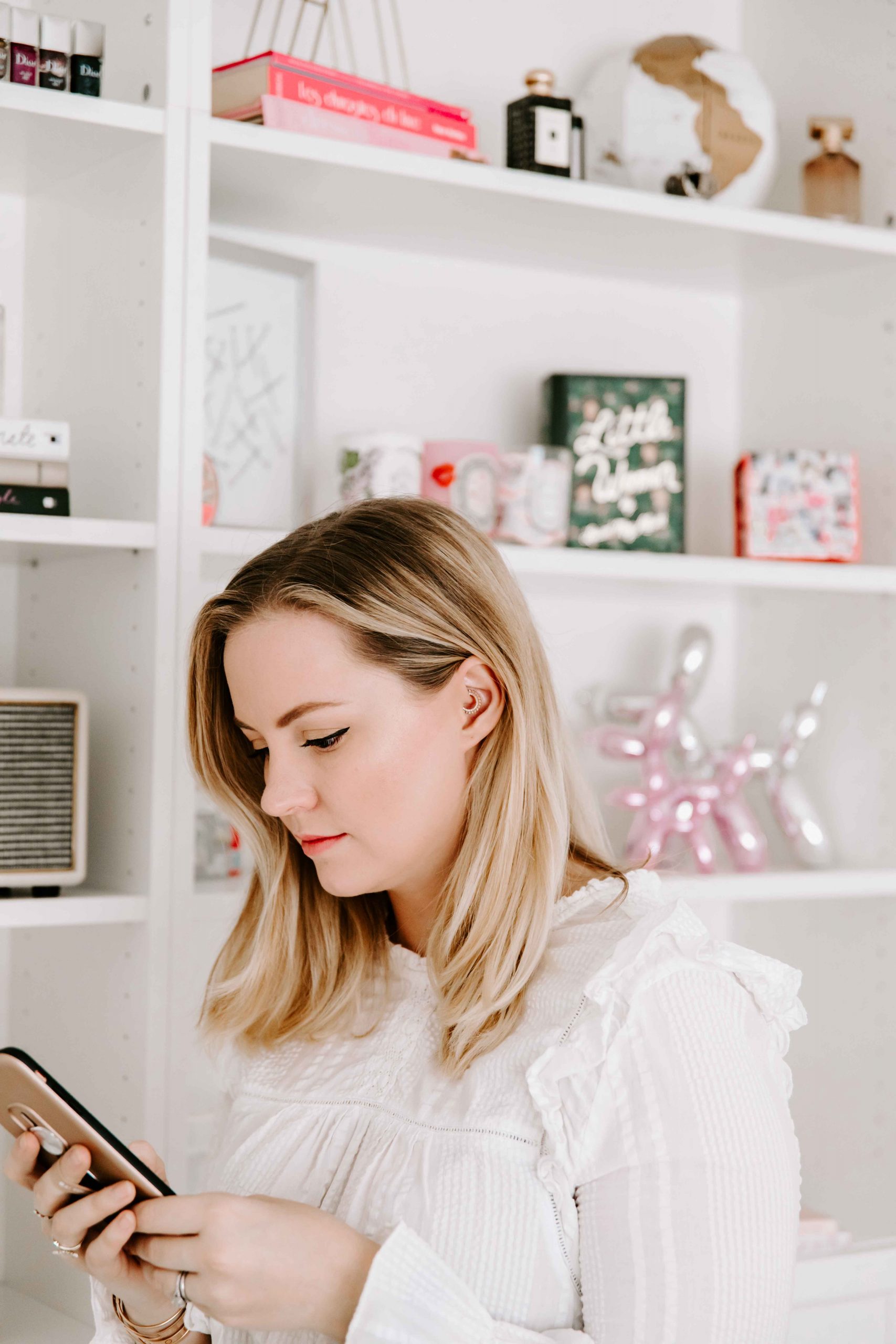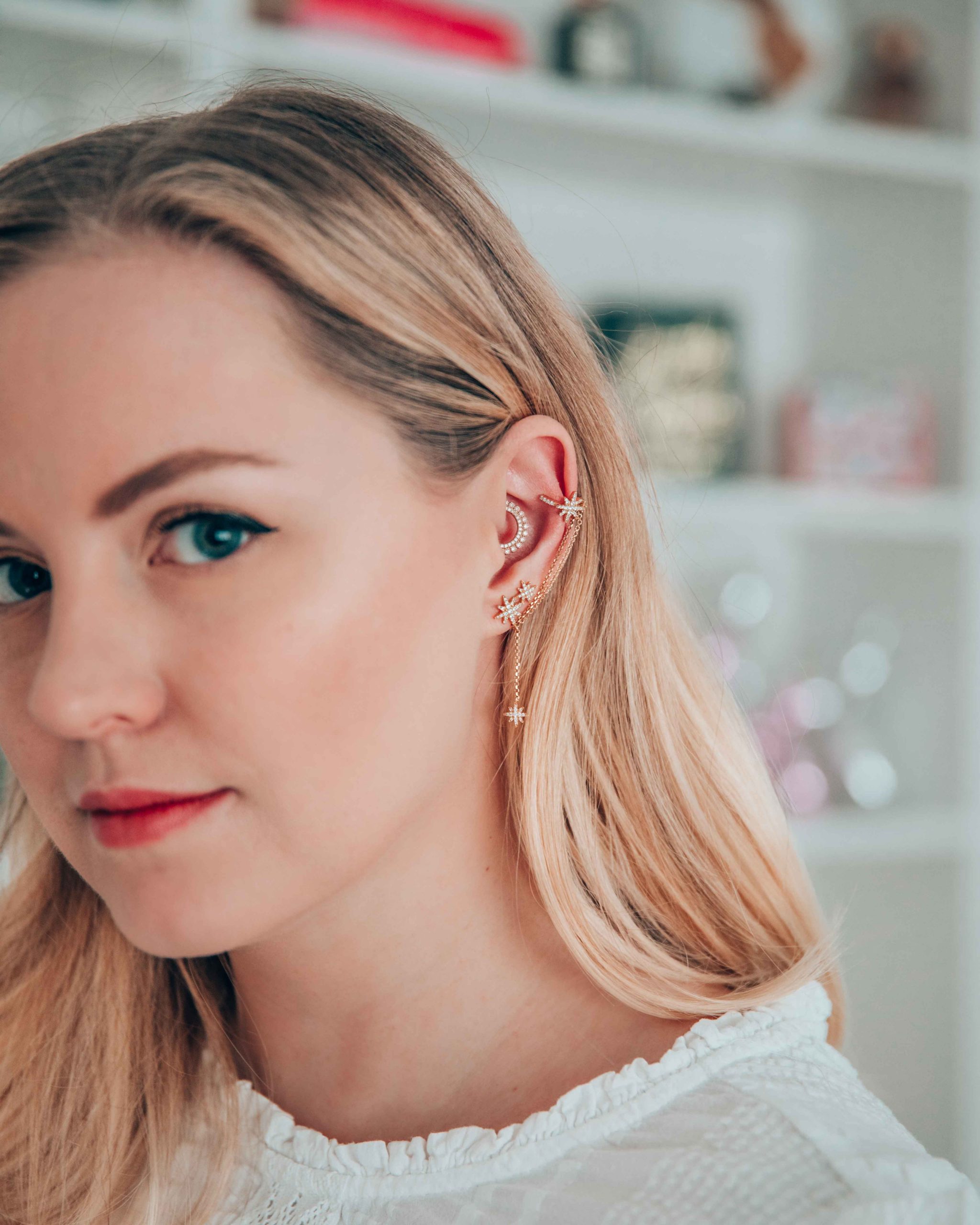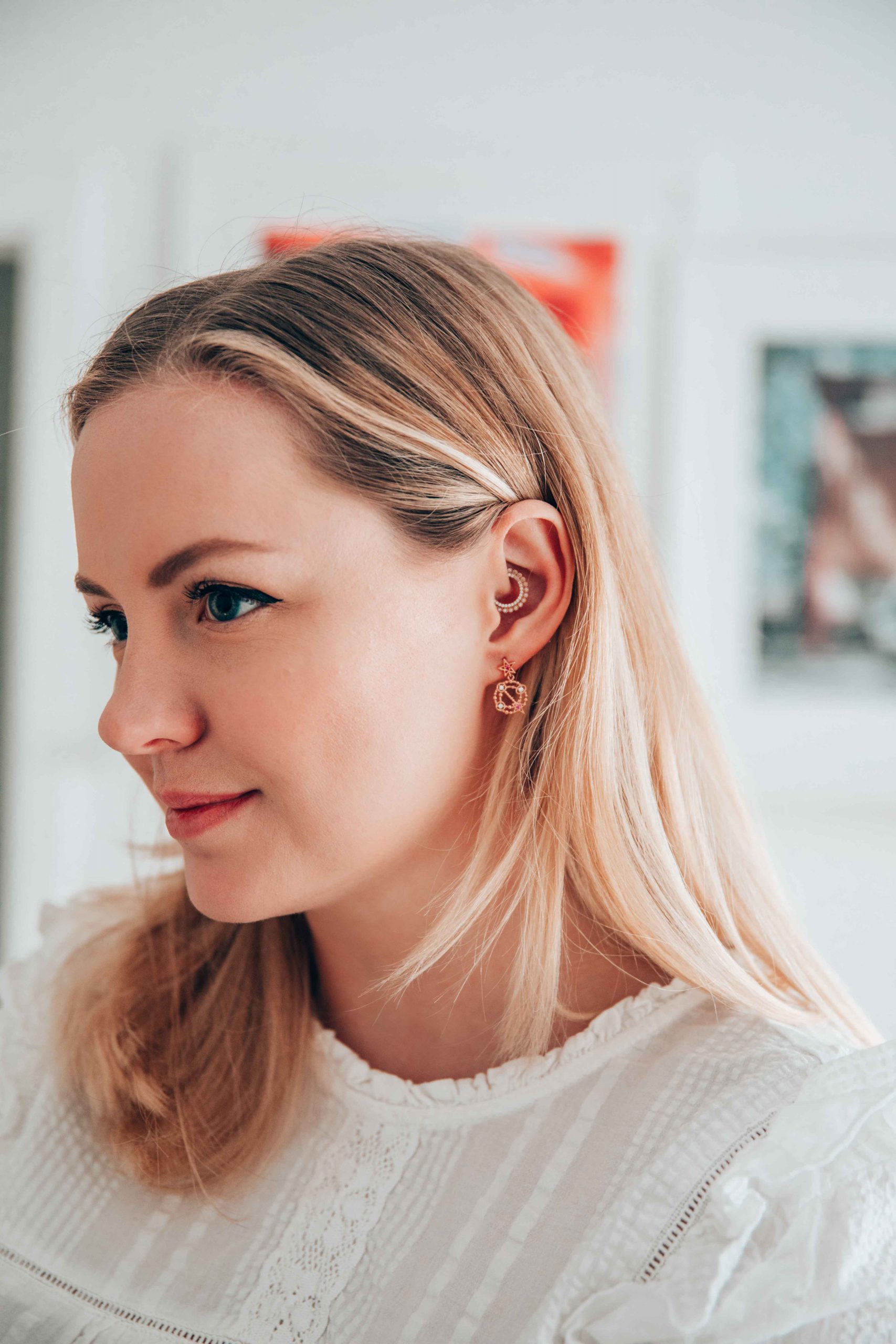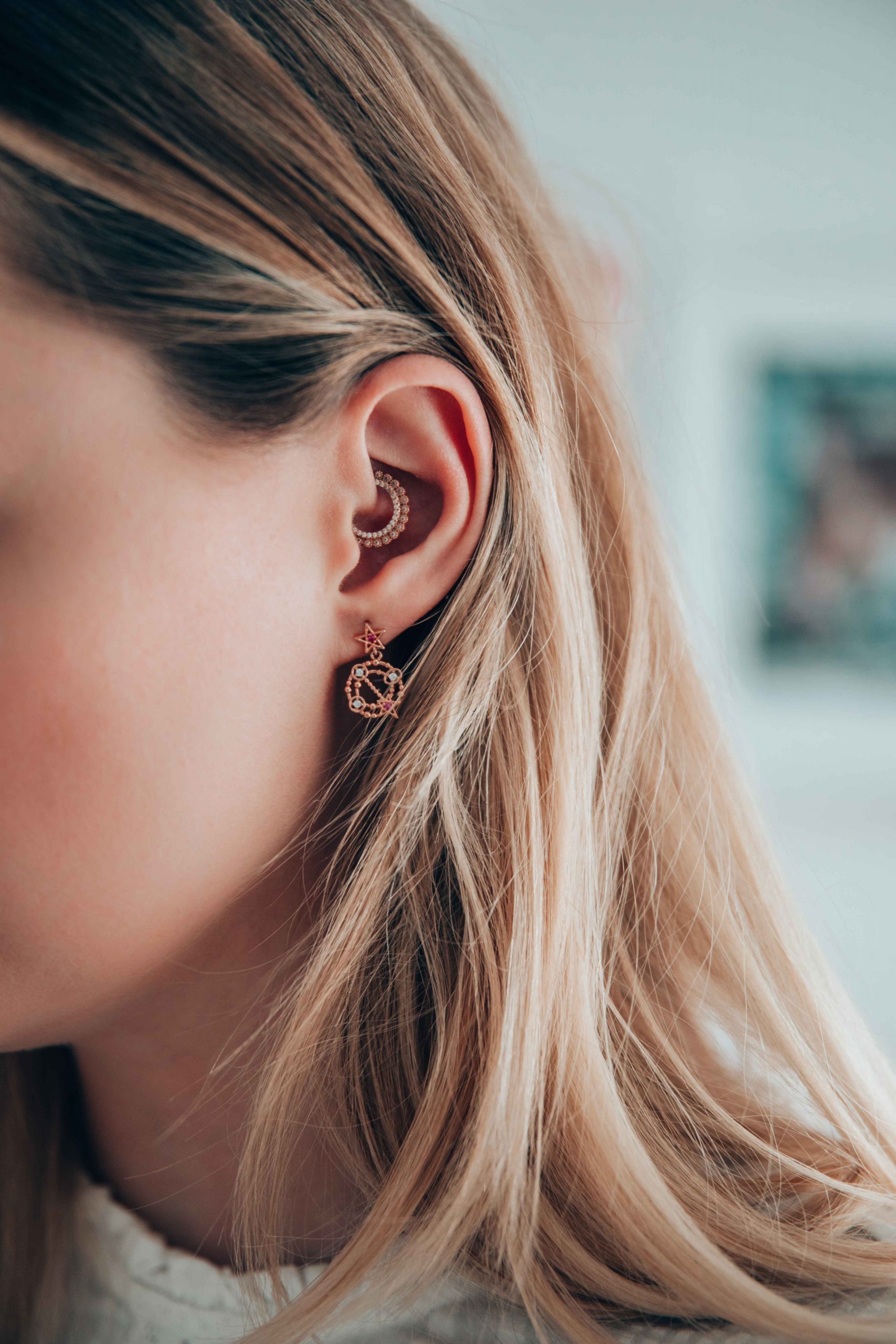 ---
Shop my piercing
Daith piercing inspiration