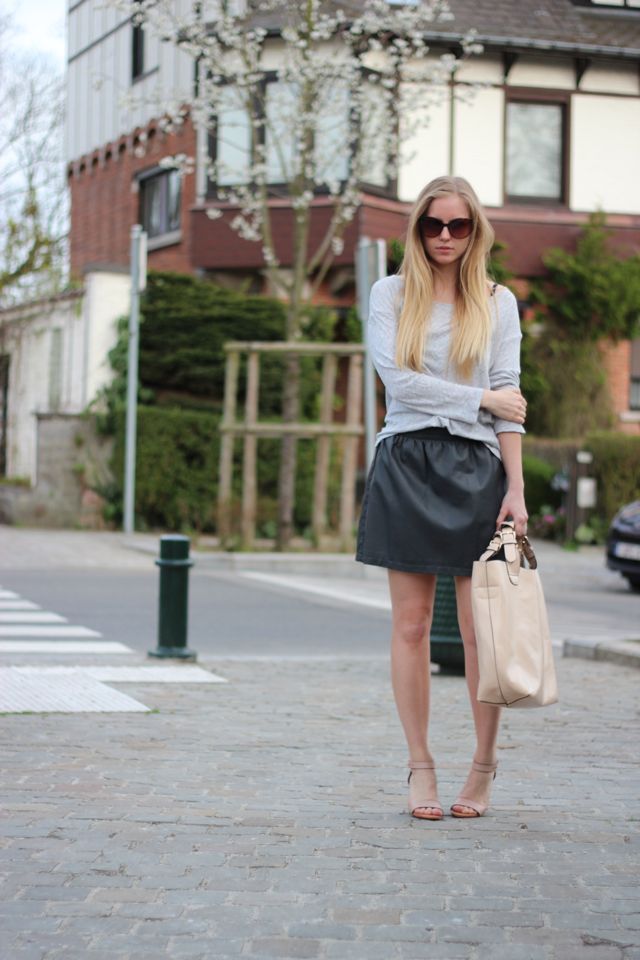 When a sudden heat wave hit Brussels last week (yep, that's right, I think 24° is a heat wave in Belgium!), I wasn't prepared at all. I always get cold so my closet was still packed with cashmere jumpers and heavy coats, while all my summer shorts and dressed where hidden in plastic boxes in our basement (I switch my clothes twice a year to avoid feeling depressed in the middle of February by looking at tank tops and denim shorts -plus, it saves space!)
So here goes the spring outfit with my fall winter basics: my favorite faux leather skirt paired with a slouchy top and my new Mango sandals (the only "summer" item) bought while I was in Paris.
❤
Axelle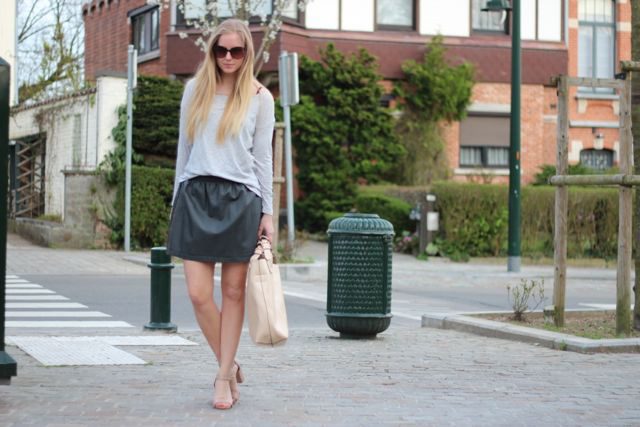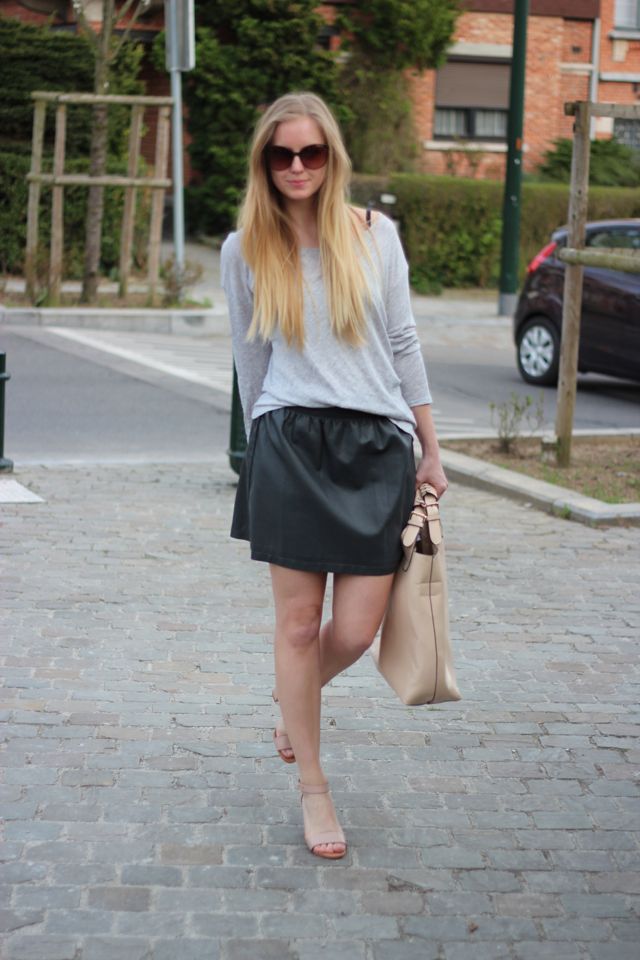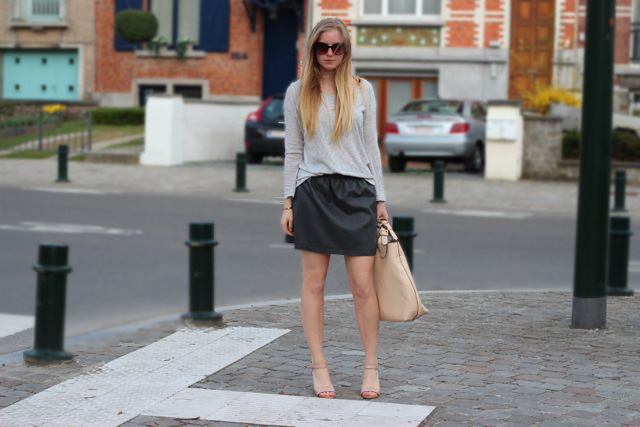 H&M skirt, American Vintage top, DVF sunglasses, Mango sandals, Bag bought in Hastings (similar here), Cartier bracelet (similar here).