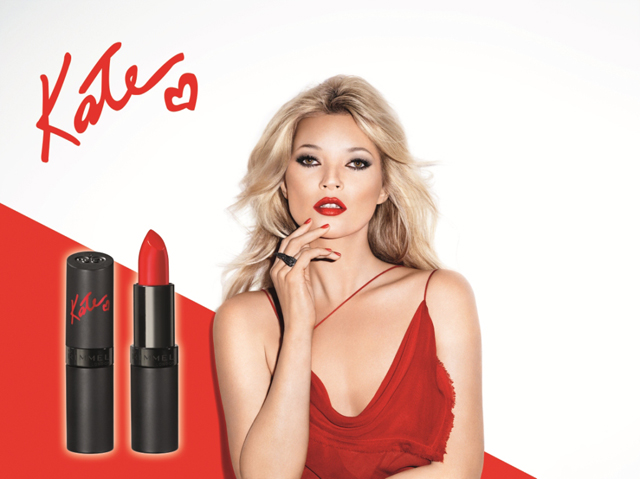 As you now, I started a beauty tumblr recently where I share everything I love about beauty. But I still want to post some beauty things up on styleplayground, because I want this blog to become something more personal that includes everything I love (so, be prepared to see new things like interior design or recipes).
So, on my tumblr, I will post really specific things like my nails of the day or empties of the month and in here I will be posting reviews and big loves!
So, today I wanted to talk about the new Rimmel London collection by Kate Moss.
Comme vous le savez, j'ai récemment commencé un tumblr beauté où je partage tout ce qui me plaît dans le monde de la beauté. Mais j'ai toujours envie de poster quelques articles beauté ici sur styleplayground, parce que j'ai envie que ce blog devienne de plus en plus personel et que je partage avec vous tout ce qui me plaît (donc soyez préparés à voir de nouvelles choses comme de la déco ou des recettes).
Alors, sur mon Tumblr je posterai des articles très spécifiques qui n'intéresseront peut-être pas tout le monde et ici je posterai quelques review et mes gros coup de coeur!


Justement, aujourd'hui je viens vous parler d'un de mes gros coup de coeur, la collection de Kate Moss pour Rimmel London.
Rimmel recently celebrated its 10 years collaboration with Kate Moss who created an exclusive lipstick collection for the brand.
It is the first time that the supermodel designs her very own collection and she chose her favorite lipstick – the lasting finish lipstick- to do so.
Kate Moss designed the collection with passion and chose 7 color that will complement every skin tone!
I love the collection because I feel like there is a color for everyone as well as for any occasion. I also love the packaging that Kate Moss designed, it is matte black with a bright red signature of the model.
The big plus of this lipstick? It is enriched with black diamonds!
Wanna know which ones are my favorites?
Rimmel a récemment fêté ses dix ans de collaboration avec Kate Moss qui a créé pour l'occasion une ligne de rouge à lèvres pour la marque.
C'est la première fois que le top modèle crée sa propre collection et elle a choisi son rouge à lèvres préféré – le lasting finish lipstick- pour ce faire.
Kate Moss a imaginé la collection avec passion et a choisi 7 teintes différentes qui iront à chaque couleur de peau.
J'adore la collection parce qu'il y a une couleur pour toute et pour toute occasion. Je suis aussi fan du packaging dessiné par Kate Moss, noir mat avec la signature de la star en rouge vif.
Le gros plus de ce rouge à lèvres? Sa formule enrichie en diamants noirs!
Envie de savoir quels sont mes préférés?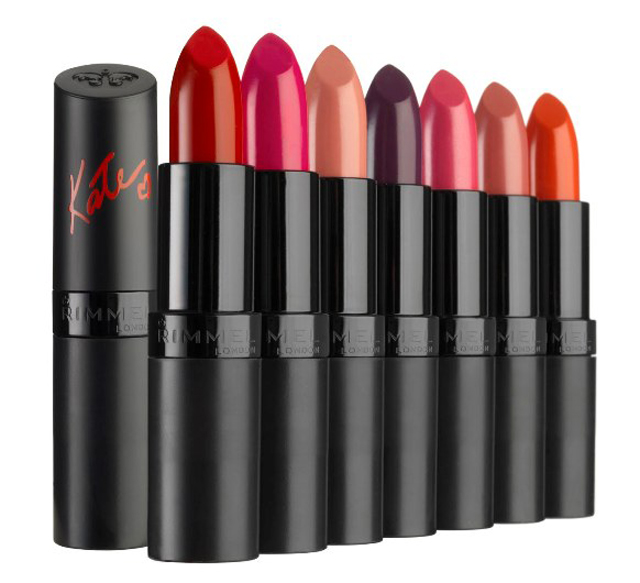 I love the color n° 1 which is the color that Kate Moss is wearing. It is a deep cherry red, perfect to go out at night.
I also love the shade n°2 which is a really bright Barbie pink which will look gorgeous with a neutral look.
And my final choice has to be the color n° 5 which is the perfect everyday pink color.
J'adore la couleur n°1 qui est celle que porte Kate. C'est un rouge cerise très profond, parfait pour sortir le soir.
J'aime aussi beaucoup la couleur n°2 qui est u rose vif très Barbie qui donnerait vraiment bien avec un look hyper neutre.
Et enfin, mon dernier coup de coeur est la couleur n°5 qui est la couleur rose parfaite pour tous les jours.
I love their lipstick, but I am also a huge fan of their nail polishes, eye liners and of course, their most famous product, mascara!


Mais les rouge à lèvres n'est pas mon seul coup de coeur dans la vaste gamme de la marque. J'adore leurs vernis à ongles, leur eye liner et bien évidement, leur produit le plus connu, le mascara!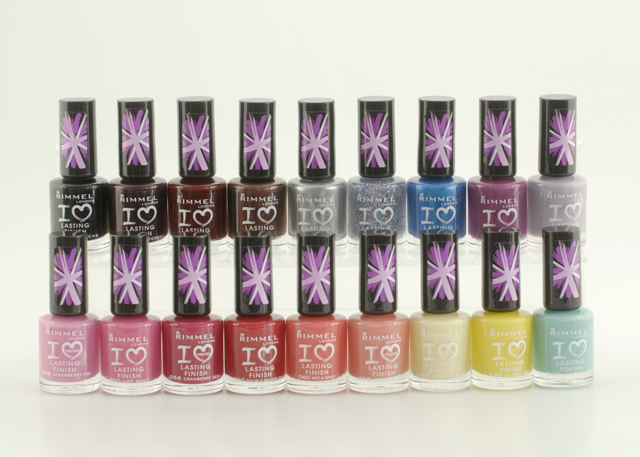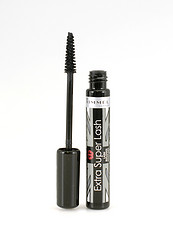 Rimmel is sold at Kruidvat and Di in Belgium.Rimmel est vendu chez Kruidvat et Di en Belgique.
❤
Axelle
You can also follow styleplayground there: TWITTER | BLOGLOVIN | FACEBOOK