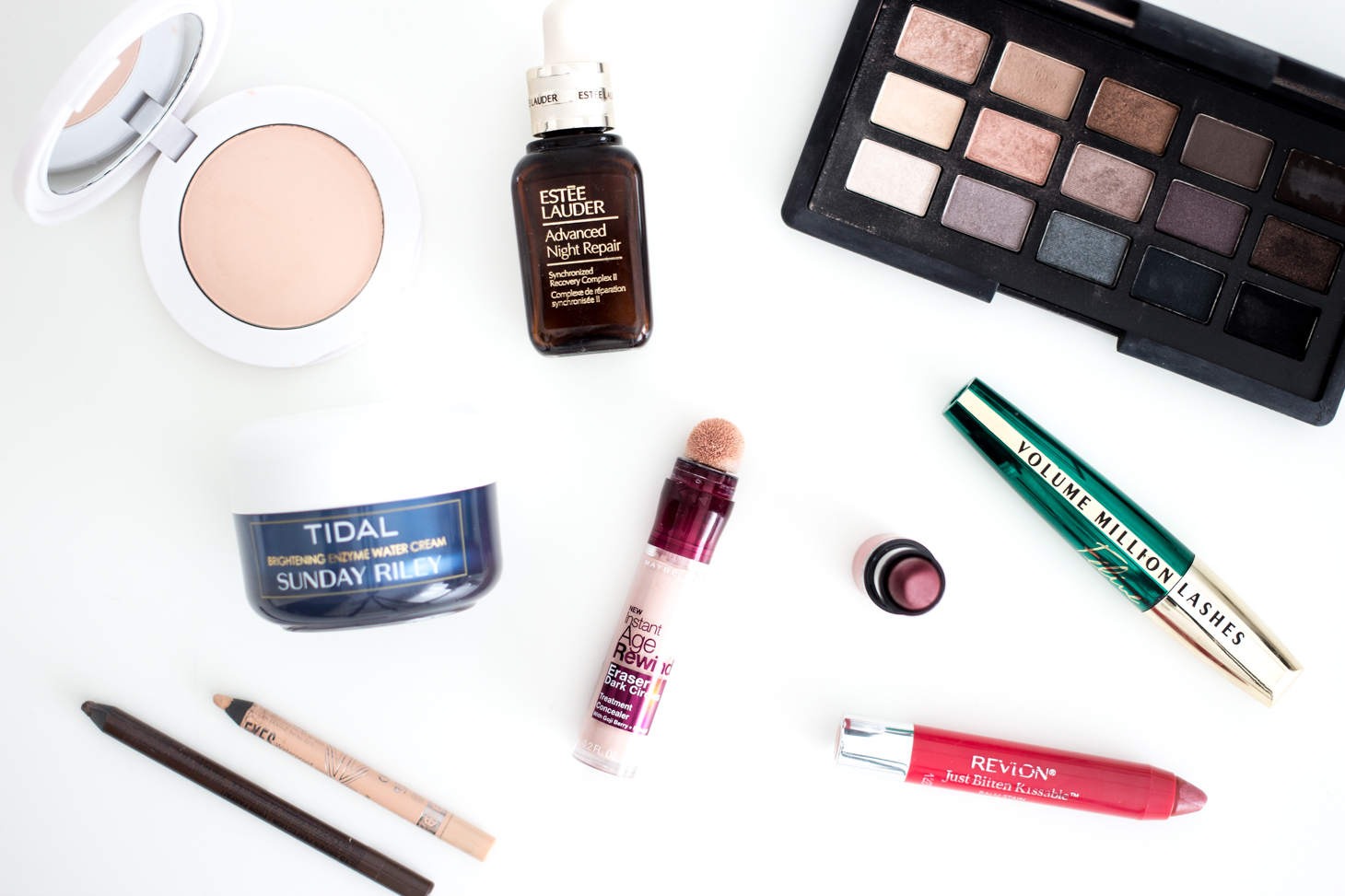 When it comes to beauty products, things can get expensive pretty quickly. From high serums to new mascaras, it's easy to get carried away and to spend half of your paycheck on new cosmetics. So you might be wondering, where is it really necessary to spend your money and which products can you get from the drugstore for a fraction of the price?
Well, I've got you covered. I went through my beauty stash recently and decided to share with you which products you should definitely invest in and which products aren't worth spending too much money on.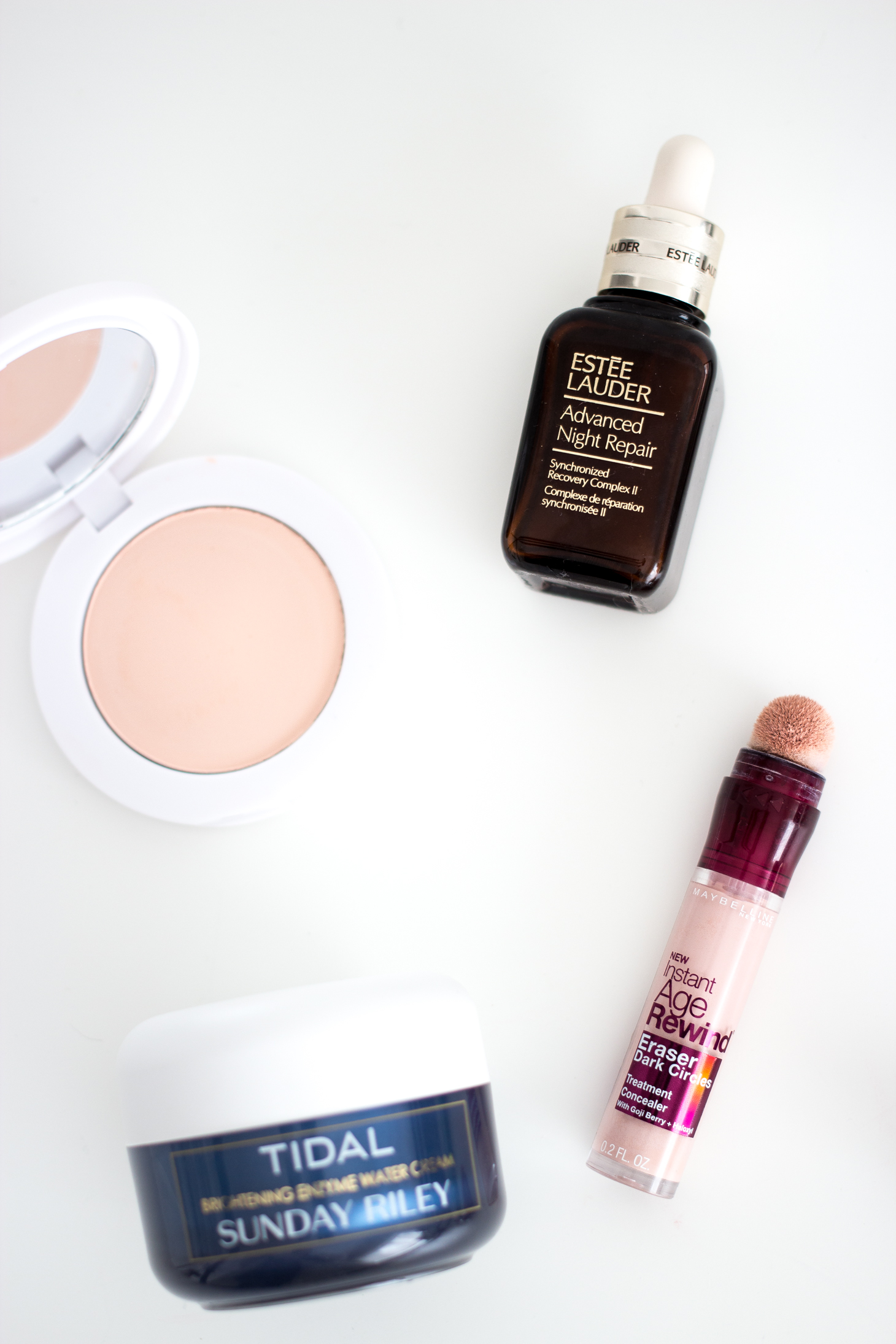 SKINCARE
When it comes to skincare, I would always suggest to splurge on a good routine. Now it doesn't mean that you'll need to spend hundred of dollars on a dozen of products but rather hand pick a good cleanser, moisturising mist, serum & face cream. When it comes to cleansers, I always prefer a balm or an oil as it is much more nourishing for the skin than a foaming one. While it might seem pointless to spend quite a bit of money on a cleanser, since you literally rinse it off within minutes, I've found that my skin is doing so much better ever since I invested into what would quickly become my favorite cleanser. For serums, you really get what you pay for. I've tried many, many serums through the years but I always come back to the Estée Lauder advanced night repair. This serum is perfect day and night as it deeply moisturises your skin all while clearing your complexion. It works great mixed with your face cream for added moisture or even with your favorite foundation to add a bit of glow to it. Finally, a good face cream is also essential. New active ingredients are often developed in higher end skincare first, so that's why I would recommend spending a bit of money on this. Look for a good all around cream that is targeted towards your skin type (either dehydrated, dry, combination or oily) but don't over spend either. I find that it is always better to get a excellent serum and a good face cream rather than the contrary.

CONCEALER
When it comes to concealer, you'll be happy to know that I swear by drugstore products. Of course, I love my Bobbi Brown corrector (I am yet to find a cheaper dupe for it) but when it comes to actual concealers, the one that you use to hide pimples and dark circles, I always reach for the cheaper ones. I love the Maybelline age rewind so much that I have it in multiple shades (the brightening shade for highlight & 2 shades for winter & summer).

POWDER
Although I have dry skin, I use face powder on a daily basis. Whether it is to set my concealer in place or to mattify my T zone, I find myself reaching for drugstore powders over anything at the moment. I love the Maybelline super stay 24H but if you are in the U.K. or planning a trip overseas anytime soon, add the Soap & Glory kick ass powder to your shopping list. Both are equally gorgeous but the Maybelline one adds a bit of coverage while the Soap & Glory one is pretty much translucide.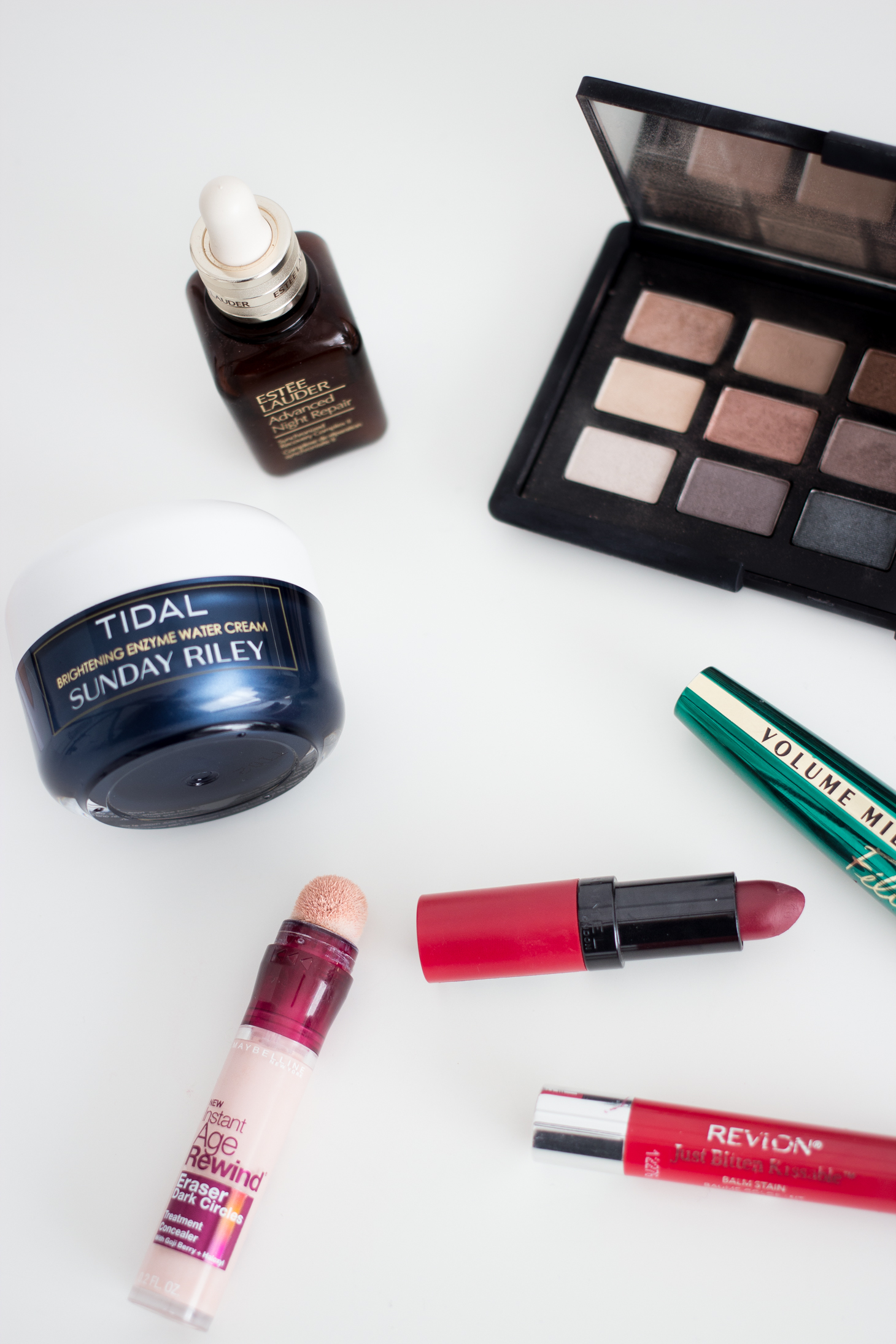 LIP PRODUCTS
I love a good lip product, I am not gonna lie. And while nothing makes me happier than a glamorous YSL or Chanel lipstick, I have to admit that drugstore options are pretty great. So, here's my advice: for matte shades & liquid lipsticks, go high end. For sheer lipsticks & balms, head for the drugstore. My favorite high end formulas include the Clarins instant light lip perfectors, the new YSL vinyl cream & the Dior Addict lipsticks. My picks from the drugstore would be anything from the Kate Moss x Rimmel collection (it is THAT good!), the Revlon balm stains or my all time favorite lip balms from EOS.

MASCARA
While I love trying out new mascaras, I have to admit that it is not necessary to break the bank to get a fabulous one. Actually, most of my favorites are from affordable brands like l'Oréal or Maybelline. So if you're on the market for a new mascara, I would highly suggest the l'Oréal superstar false lash or the volume million lashes, Maybelline the falsies or Rimmel scandaleyes.

EYESHADOWS
You know me, when it comes to eyeshadows palettes, I can hardly contain myself, so it's no surprise that I've tried my fair share of eyeshadows from dozens of brands over the year and while there are some exceptions at the drugstore, I find that eyeshadows tend to be better when you spend a bit more money on it. Not only are the colors more pigmented, the formulas are also less chalky and tend to stay on all day. My ultimate advice would be to pick up a palette instead than single eyeshadows, as it is better value for money. My favorites are the Nars Narsissist palette, the Naked basics, the Too Faced chocolate bar and the Dior 5 colors palette.