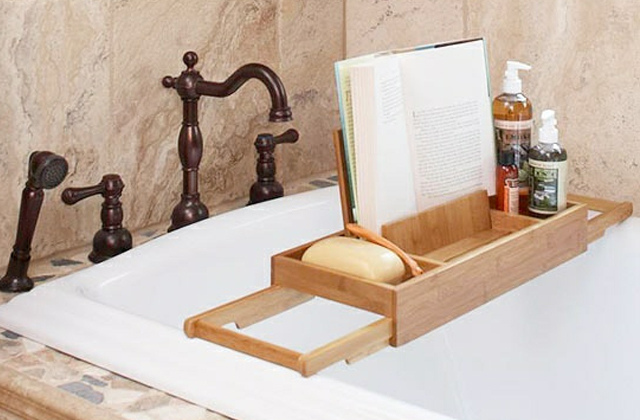 Photo via Pinterest
Ever since high school, Sunday night became my at home spa night.
I run a hot bath, read some magazines and indulge with a glass of wine.
It is a true moment for myself where I unwind from the previous week and focus on the next one.
But it is also a true beauty moment! I scrub all over, do my nails, take extra care of my hair and fake tan!
Keep reading to discover my favorite products!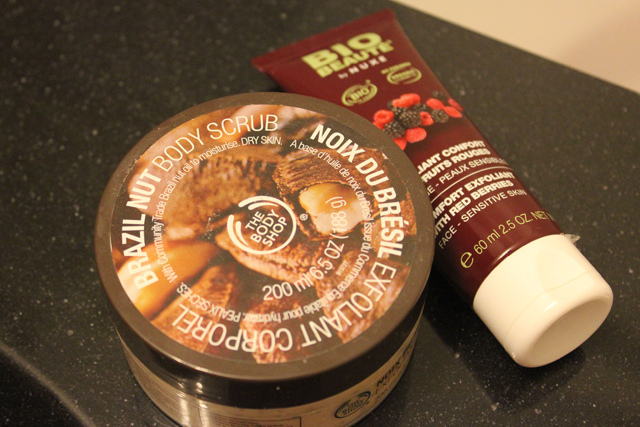 For body scrubs, I always turn to Lush or The Body Shop. Right now, I am loving the Brazil nut body scrub from The Body Shop. It has a creamy texture that scrub your body but moisturize is in the same time!
For my face, my new holy grail product is from Bio beauté by Nuxe and it is the comfort exfoliant with red berries. This face scrub is meant to be applied on dry skin, which I love because it has an oily texture that goes on your skin so smoothly. The smell of it is also incredible!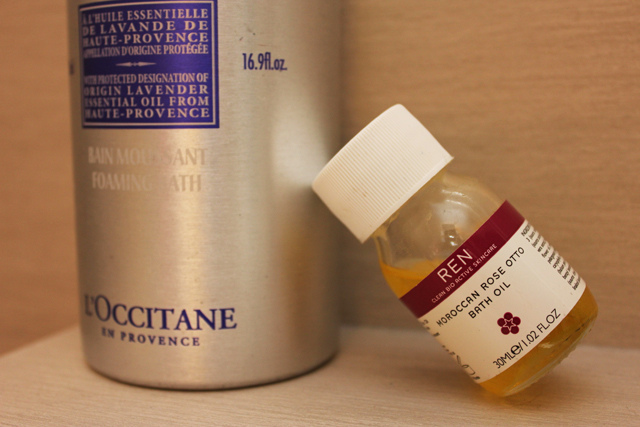 For my actual bath, I use these two products when I want a deep relaxing bath. The l'Occitane lavender foaming bath gives incredible bubbles and diffuses a lovely scent of lavender, a true single way to the South of France! I add a few drops of the Ren Moroccan rose bath oil to turn my water into a incredibly moisturizing lotion.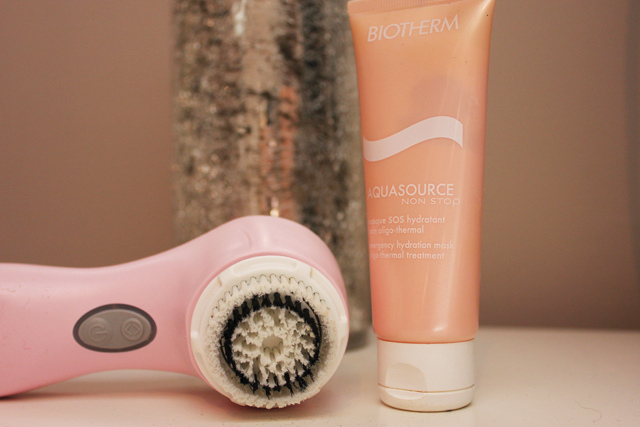 After my face scrub that I rinse off using my Clarisonic Mia 2 (I am ddicted to this!) I use a Biotherm aquasource non stop mask. I leave it on for a good 20 minutes before taking the excess off with a simple coton pad.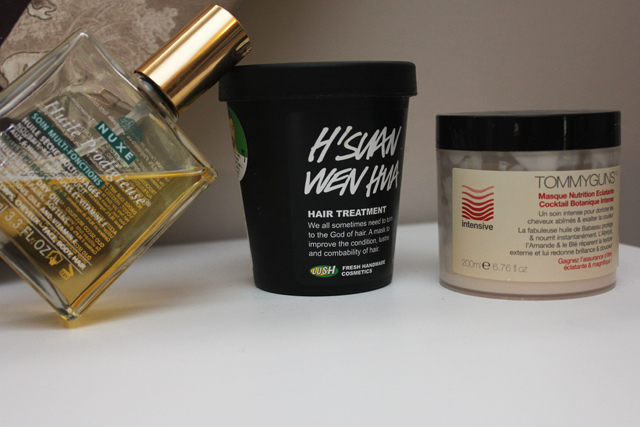 Before washing my hair I apply either a few drops of Nuxe huile prodigieuse, which is a multi use product (I love to use it on my legs uring summer). If I don't, I'll use the H'suan wen hua hair treatment from Lush. I'll leave it on for at least 30 minutes to help repair and nourrish my ends. I apply it from ears down and tied everything up in a bun.
After my shampoo and conditioner, I like to use the Tommy Guns nutrition intense mask that I leave on for 5 minutes.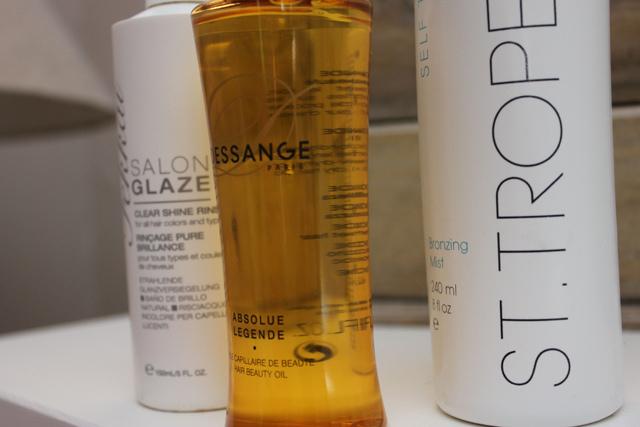 Last but not least! After my hair routine, I'll use this Fekkai salon glaze clear shine rince to make my hair shiny and super soft. When my hair is still demp, i'll use some drops of the Dessange absolue legende oil on my ends.
Then, it's time for fake tan! I love the St. Tropez bronzing mist that I apply with a taning mist (my secret for even application)
❤  Axelle  You can also follow styleplayground there: TWITTER | BLOGLOVIN | FACEBOOK