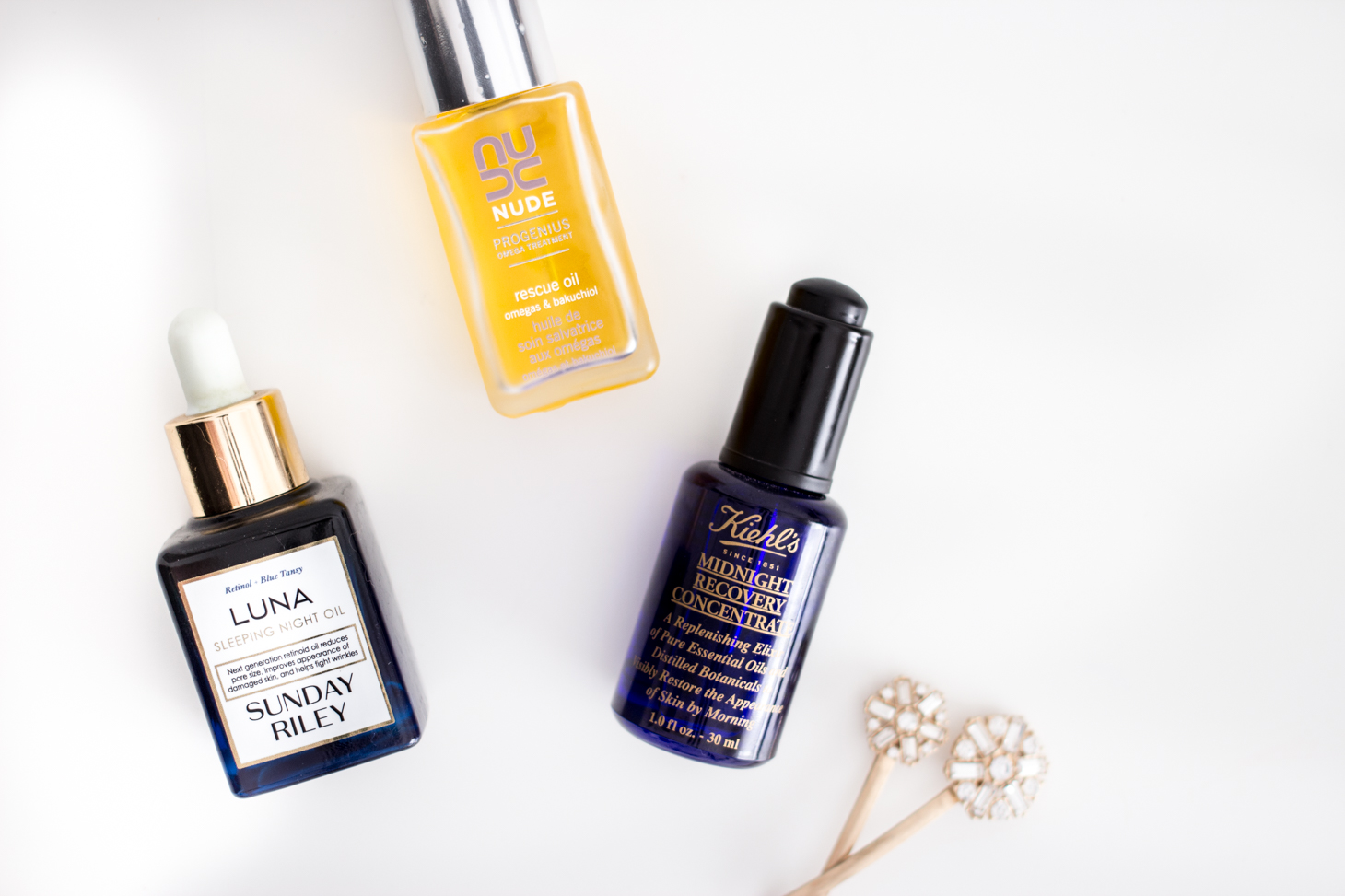 When the colder months roll around, my skin tends to suffer quite a bit. Between the cold wind & the heating around the house it tends to get really dry, sometimes flaky even, and red. Therefore, having a great skincare routine in place is an absolute must, and this year, I rely on face oils more than anything else.
This little blue bottle hasn't left my skincare shelf since I got it, earlier this year. After seeing it everywhere in the beauty community I finally took the plunge and bought it. This is by far the most expensive skincare product that I've ever got but trust me, it is worth every penny. This blue oil (don't worry, it doesn't transfer onto your pillows!) is packed with incredible ingredients like retinol, avocado oil, and blue tansy which will take care of your skin while you sleep. Whenever I use it for a couple of days, I notice that my skin is brighter, tighter and clearer. My pores appear smaller and my skin just looks great and supple no matter what.
Another sleeping oil that I love comes from Kiehl's. This one is a lot thinner and lighter than the others, which makes it perfect if you don't want to wait before jumping into your warm & cozy bed. I love to use it either on its own if my skin feels a little bit dry but I also love to layer it underneath a simple moisturizer to boost its action. I find that while it really nourishes your skin, it also really helps to improve the texture of the skin as well.
Finally, an oil that is perfect to wear during the day! This little bottle is packed with beautiful, natural ingredients like bakuchiol, rose hip seed oil & coleus root extract which makes it your perfect partner for busy days! A few drops of this massaged into your skin will protect it with powerful antioxidants all while keeping it nice and glowy. Furthermore, this is formulated without nasties (no parabens, sulfates and so) and completely vegan as well!