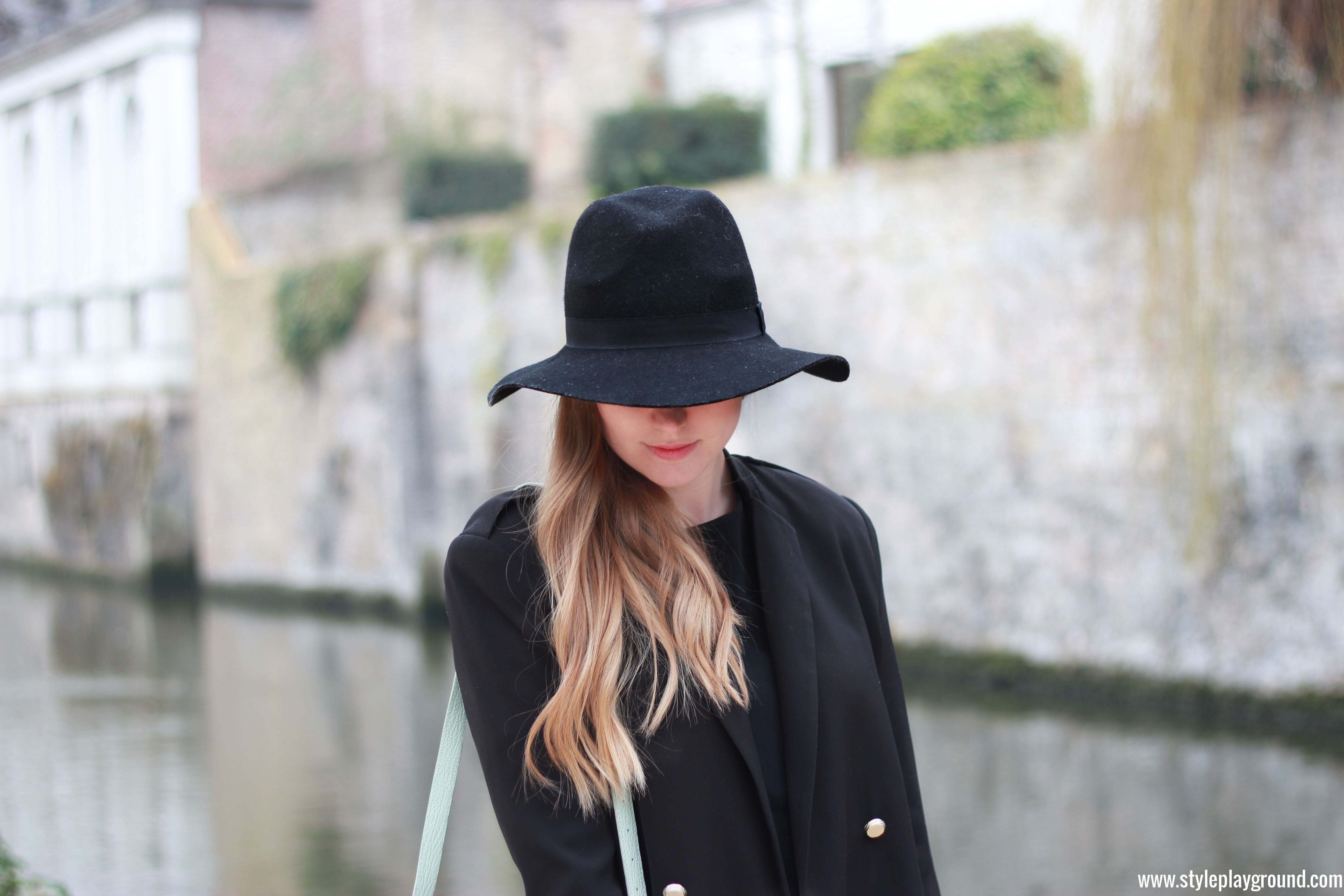 When Disney asked me if I would like to join them for a relaxing weekend in Bruges, I couldn't say no. Although I've grown up in Belgium, I've never properly visited Bruges before this weekend. I've been to the city as a child, but I don't really remember anything from this trip… Much to my mum's despair! I also spent an afternoon in town just after Christmas and, although it was magical at this time of the year, I didn't really visit the city that much so I made the promise to come back in 2015!
And so I did! I arrived in town right in time for lunch on Saturday. The weather was gloomier (& a lot colder) than we expected, but that didn't stop us from falling in love with the city. It has such a unique vibe that it's hard to believe that it's only an hour away from Brussels!
Here's the first outfit that I wore: a simple black jumper, my favorite blazer and, of course, my beautiful Pashli bag from 3.1 Phillip Lim. Its color is absolutely fantastic and its cross body strap makes it the perfect companion to walk around the city. And although it is very compact, I can easily fit all my daily essentials such as my wallet, my camera & a few beauty products in there!