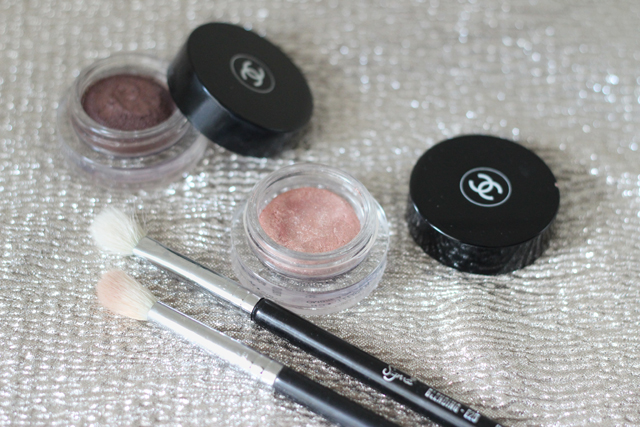 Ever since the Chanel 'illusion d'ombre in emerveillé' made its way into my collection some time around last year, it has been one of my favorite. I always find myself staring at its beautiful color safely protected in a packaging that makes it look like a very chic macaron.
Emerveillé is a beautiful pink with gold accents eyeshadow. Based on the principle of pressed pigments, this highly shimmery eye shadow delivers a soft wash of color when onto the lids, which makes it the perfect pick for everyday makeup looks. While the color is something that you can pretty easily find at MAC or Bobbi Brown, it is the texture (and the finish) that sold me on this one. I like to use it with a Sigma 'blending brush E25' for a sheer finish but with a few spritz of MAC fix+ onto a Sigma 'eye shading E55 brush', it turns it into something a bit more intense that is perfect to complete your glowy summer look.
I am not too keen on the other shades available in the range, although I did pick up the shade 'fatal' from the Holidays collection last winter. While I don't use it as often as 'emerveillé', this dark plum shade is perfect as a subtle eyeliner.
Have you ever tried anything from Chanel? Did you like it? Let me know in the comments section below!