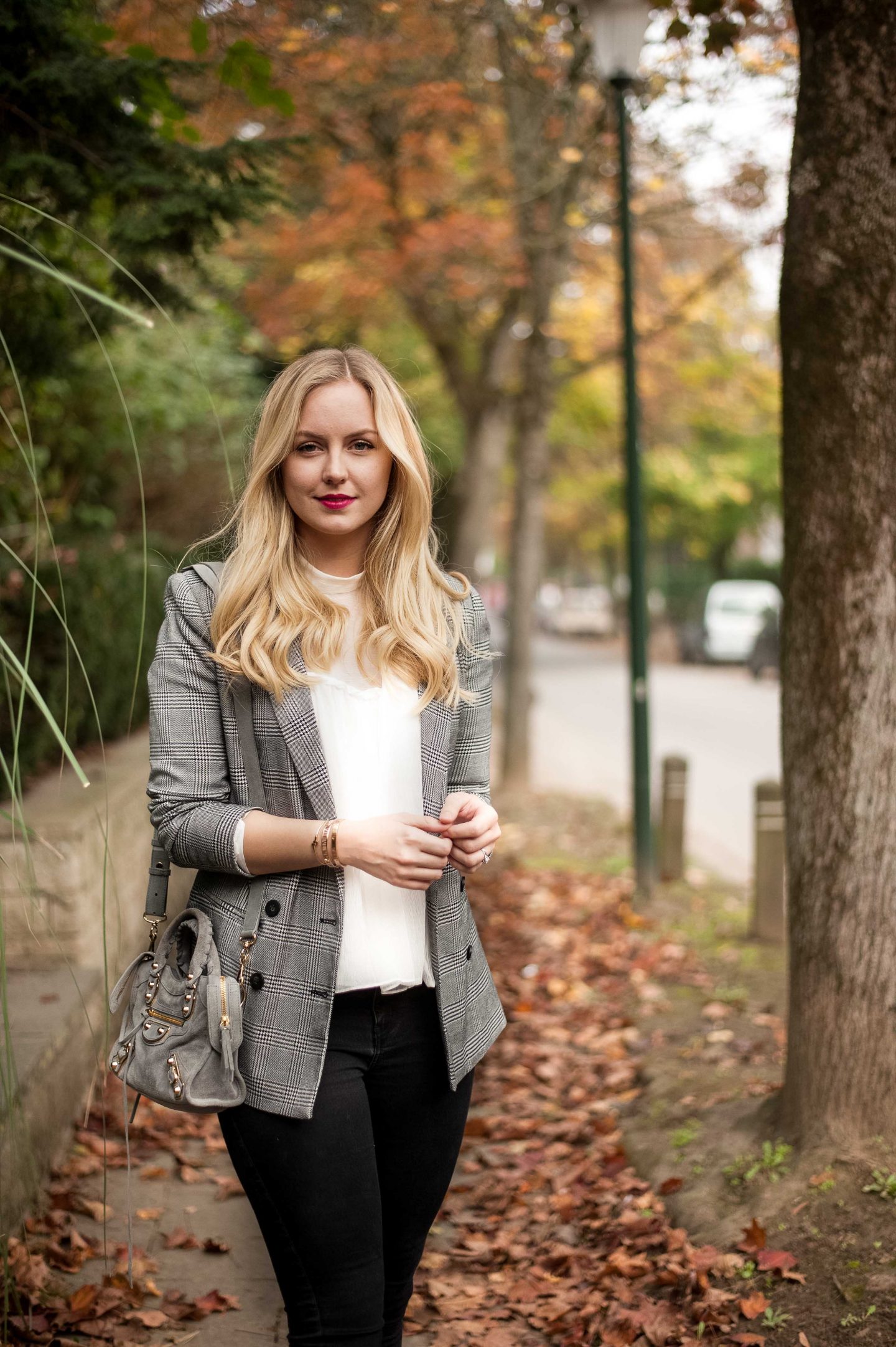 Each season, I like to buy a few trendy pieces and this Fall made no exception. We've all seen this checkered print pretty much all over insta and the blogosphere but I am not tired of it… yet! But if there's one thing that I've learned over the years is that it's usually not worth investing a major amount of money into super trendy pieces.
It was why I decided to head to my current favorite high street store: Pimkie. While I use to shop there a lot as a teen, I hadn't really paid attention to the French label in years but I have to admit that they're killing it! I scored this double-breasted checkered blazer for less than 40 euros and it is exactly what I was looking for! I love to pair it with this statement red blouse and these coated jeans but on a daily basis, I simply wear it with my new favorite skinny jeans (they're not from American Eagle, I know, shocking!!) and a simple top.

I've also added a few of my favorite Prince of Wales affordable pieces down below, happy shopping!