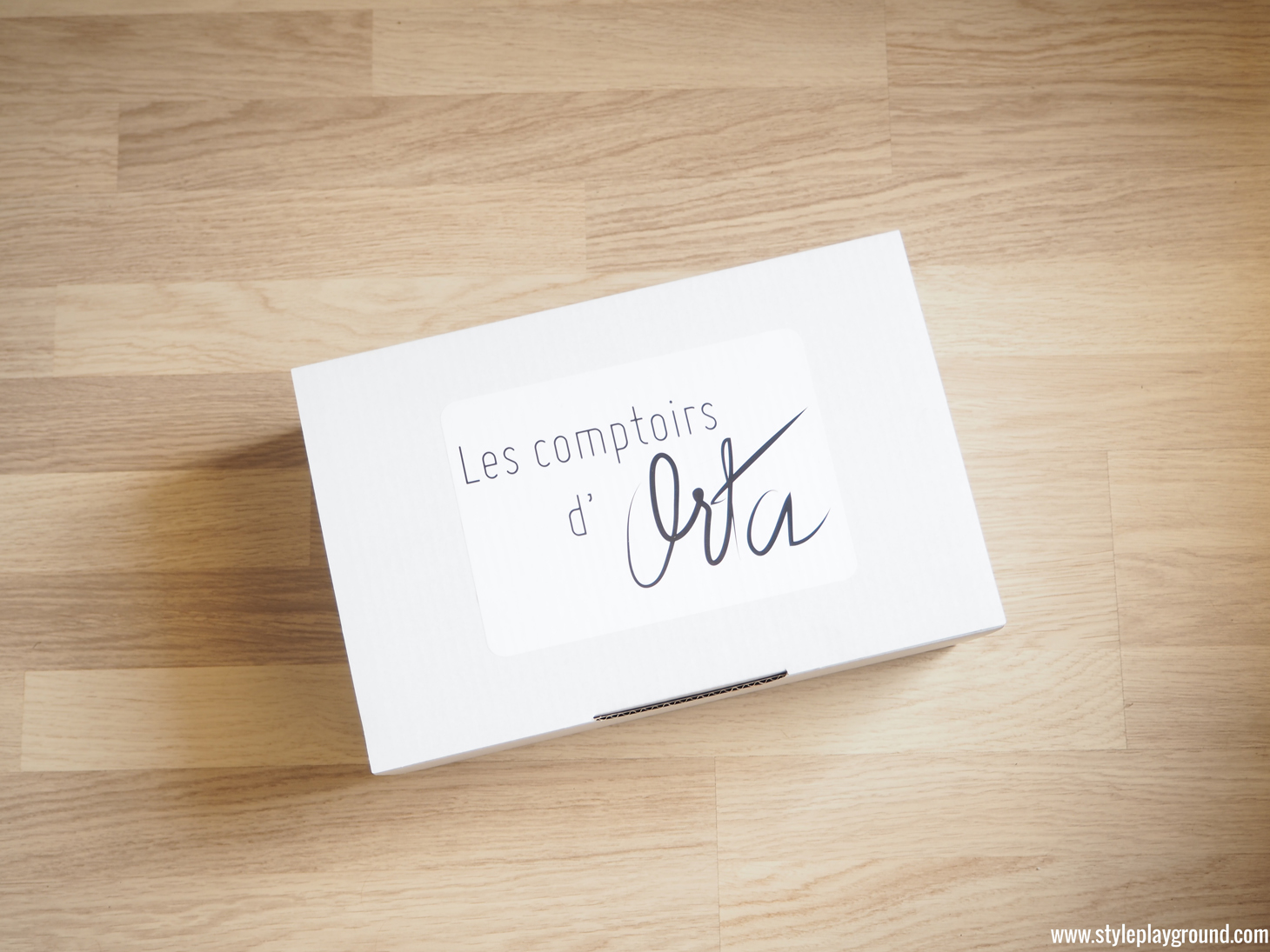 Last month I discovered a new webshop called 'Les comptoirs d'Orta'. Based in Belgium, this little online boutique sells a handful of cute & fashionable pieces. I've been seeing more and more of these small online shops lately but I never ordered anything from them. I found the pieces to be either too pricey for what they are or simply not my style. But something about Les comptoirs d'Orta caught my eye. The pieces are simple but have some great details while the prices are quite affordable. Since I loved it so much, I decided to place an order and see for myself. I ordered two things, the Blaes top, a simple back top with amazing details on the back, and the Peeters dress, a white casual dress that will be perfect for my summer vacation in Spain. I quickly placed my order and headed out the door to my first meeting of the day.
A couple of hours later, a sweet lady from Les Comptoirs d'Orta called me to see if I wanted my package to be delivered by her on the very same night. Not only was I surprise by such a great customer service, especially considering that the shipping was free, but I was very excited to get my items on the same day and not have to queue for hours at the post office to get my parcel!
When my order arrived, I was very excited to see what my picks would look like in real life and boy, I was not disappointed! The packaging was lovely and everything was really well wrapped. The top that I ordered is perfect and the fabric, a light & flowy crepe, doesn't need any ironing. The cut is fabulous as well and everything fits very nicely. The dress is a little bit see through but I honestly expected that since it is a light white summer dress. It will be perfect to hit the farmer's market this summer or to grab a drink with friends!
Therefore, my conclusion is pretty simple. Les comptoirs d'Orta is a great webshop if you're looking for new cute pieces to add to your wardrobe without breaking the bank or ending up with the same top as the girl next door!