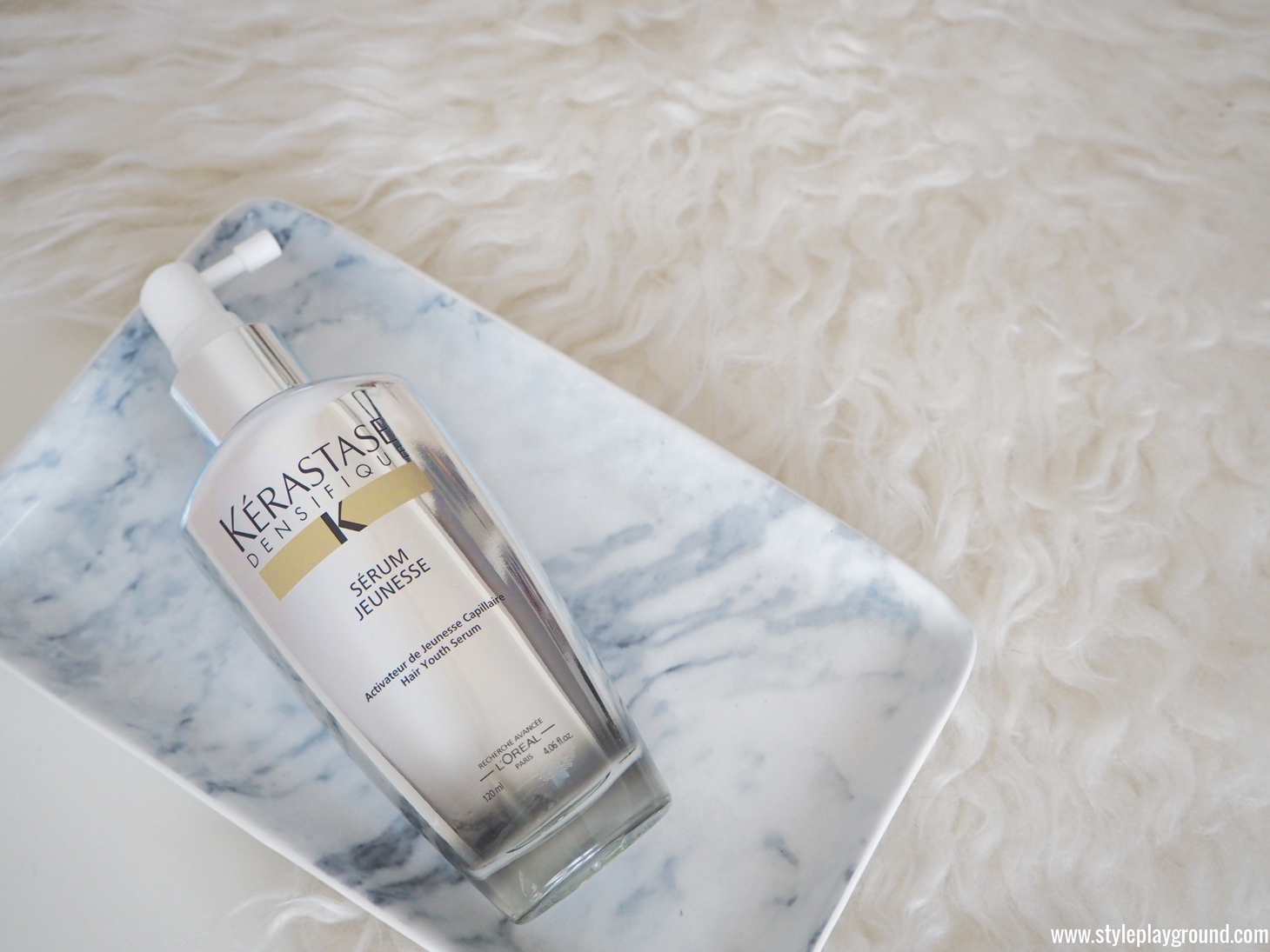 If there's one thing that people remember about me, it's my hair. That might sounds very pretentious to say, but it's true. I often get emails and comments asking me questions about my hair and it's pretty much the same in real life as well. Well, the truth is that it takes time and effort. Growing up, I did nearly everything to my hair. I had it short, crazy long, really messy and I even colored it in crazy colors. But for a few years now, I've been really paying a lot of attention to it and I am so happy to hear that it shows.
As I said, having healthy hair takes a while. You often need to rethink your whole routine (like I explained it here) but this new serum might just be the key to healthy hair without the effort.
The Kérastase densifique serum jeunesse landed on my doorstep quite a while ago and it quickly made its way to the top shelf in my bathroom. This serum contains a handful of vitamins as well as a UV filter to protect your hair color and keep it as healthy as possible. This serum is very thin and light compared to others. It comes in a spray bottle which is very practical and allow you to mist it all over your hair and not only in a specific area. I like to use it every time I wash my hair, and apply it while my hair is still a bit damp. It sinks into the hair really quickly but doesn't weigh it down at all. I've been using it for a good month or so now, and I already see the result on my hair. It feels lighter, fluffier and a lot more healthier without any effort. And I am pretty sure that this might be healthy hair in a bottle!