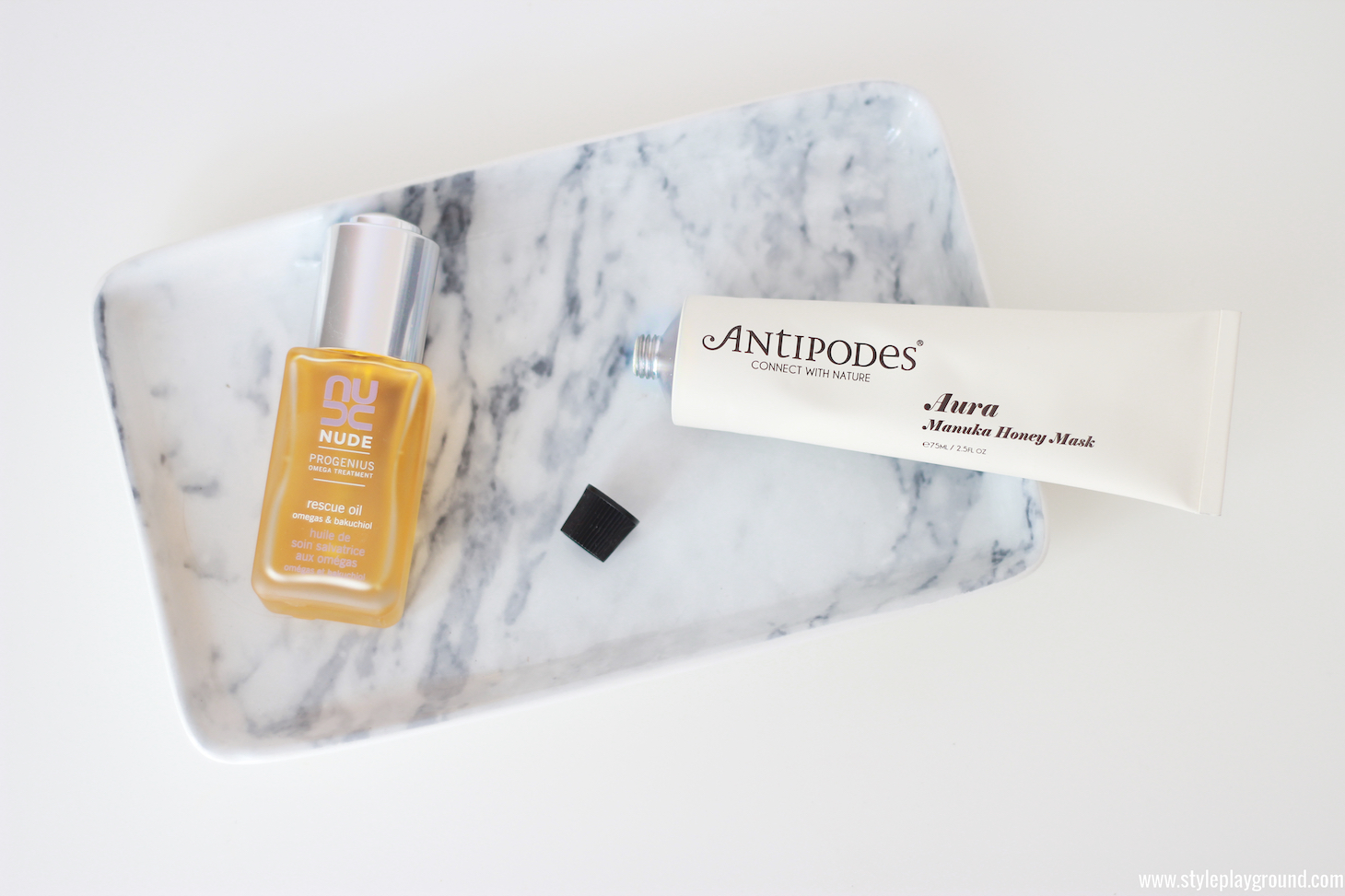 Hello everyone! Long time no see, right?! I am sorry that I went MIA without warning you first but I decided to take a few extra days off when I came back from Spain. I am staying in our countryside home right now and there is so much to do! This is where we want to get married next year, so it means that we need add fresh coats of paint on the walls, renovate a couple of things and get the whole place ready for next summer.
I spent the last weekend in Luxembourg with my mum and it felt so good to take a few days away with her. We rarely get the chance to travel together anymore and those 3 days were really nice. I am working on a city guide post for you which I hope to have up as soon as possible. Oh, and I also need to tell you all about my experience with Quechua in Paris, but more on that later!
Let's go back to the actual topic of this post. Since I've been on the go quite a lot recently, my skin has been feeling a little bit more unhappy than usual. But these two products have been life saviours. The Nude rescue oil is the latest oil that got me head over heels. I've mentioned it here already and I still use it pretty much every day. This dry oil is something that I like to mix in with my moisturiser to boost it a little bit and add a bit more nourishing properties to it. I use about three drops and it really makes a difference. My skin is less spotty and more plumped than usual. The other star of the show here is the Antipodes Aura Manuka honey mask. This is my first Antipodes purchase and I can already tell that it's not going to be the last! This mask is both cleansing & nourishing which sounds totally amazing if you ask me. I apply it about twice a week and leave it on for as much as I can, much to my fiance despair! This mask really does the trick for my skin and it's becoming my favorite face mask ever…
Have you tried anything new recently?