New Look spring summer 2011
As I said in a recent post, I can't stand the all black look at the moment. So what's better than having a look at the spring summer collections?
During the bloggers night organized by New Look last week, we saw the new collection in pictures. But well, we were all looking at the same laptop so it was pretty hard to see all the details.
But when I came home, I checked the collection calmly on my laptop.
The whole collection is great, and it's by far the best one I saw at New Look. Real love at frist time pieces and well structured looks.
Comme je vous le disais dans un post récent, je n'en peux plus du noir en total look en ce moment. Alors quoi de mieux pour faire le plein de couleurs que de jeter un coup d'oeil aux nouvelles collections??
Lors de la bloggers night de la semaine dernière organisé par New Look, on nous avait présenté la collection été en images. Bon,  on était pas mal agglutinées autour d'un même ordi, donc difficile de voir les détails.
Bon, après, de retour chez moi j'ai pu découvrir la collection tranquilou bilou sur mon pc.
La collection est superbe, c'est de loin la meilleure que j'ai vue chez New Look! De vraies pièces coups de coeur et des silhouettes bien structurées.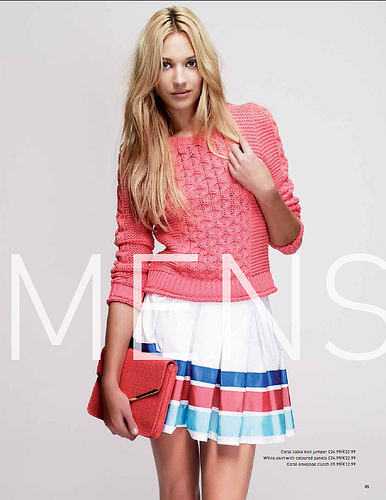 Tell me this is not a killer look? I love the colors together and that little "I am going to Wimbledon courts" look
Genre ça, c'est pas de la tuerie? J'adore l'harmonie des couleurs et le petit look "je vais voir un match à Wimbledon"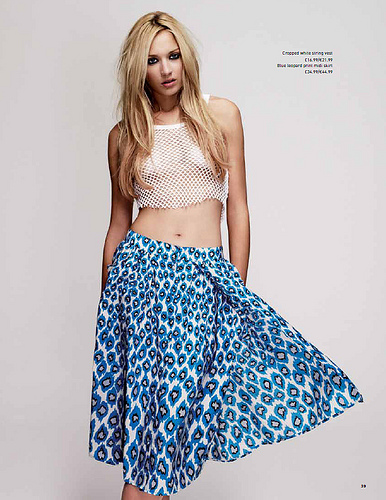 Even if the cropped tee won't be on me, the Mad Men crazy leopard skirt is eyeing at me!
Même si le cropped tee filet ne passera pas par moi, la jupe tendance Mad Men imprimé léopard psychédélique me fait de l'oeil!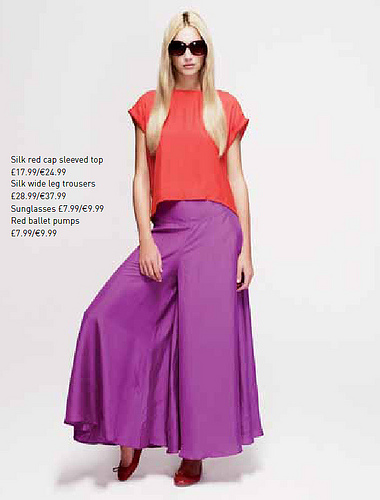 I think you've realised that already, but I am not a big fan of trousers. I think it doesn't suit me at all… but this one absolutly doesn't look like one so I think it has everything to attract me! Especially worn with this top and a bold beige necklace!
Je pense qu'à force vous l'avez deviné, je ne suis pas très pantalons. Je ne trouve pas ça flatteur sur moi… mais celui-ci ne ressemble tellement pas à un pantalon qu'il a tout pour me séduire!  Surtout porté avec ce top et un énorme collier beige!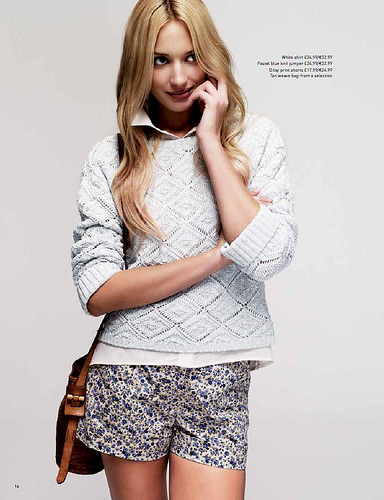 A nice preppy but yet efficient look!
Un look gentiment preppy et terriblement efficace!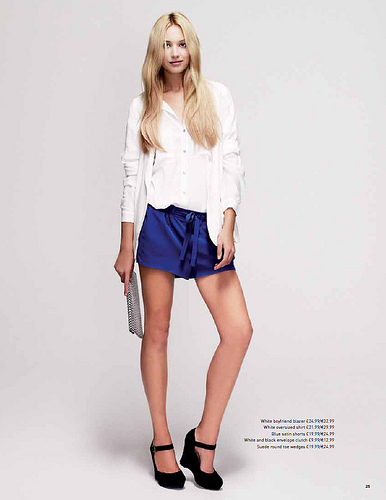 Every summer, I hunt for the perfect shorts. And I think I just found it! Electric blue whoch means flattering in summer, loose and not too short neither!
Chaque été, je part en quête du short parfait. Et je pense que je l'ai trouvé là! Bleu électrique donc super flatteur en été, loose  et pas trop court non plus!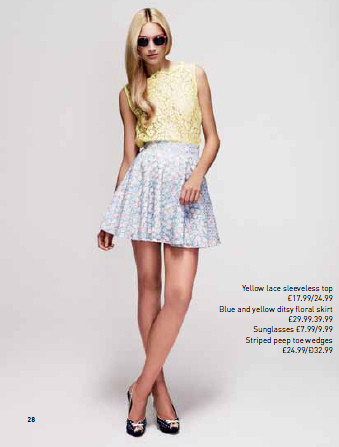 Yellow lace doesn't sound attractive at first but this top works perfectly with the inevitable flower skirt every summer…
A priori, dentelle + jaune = cata mais là, ce top fonctionne juste parfaitement avec la jupe à fleurs inévitable chaque été…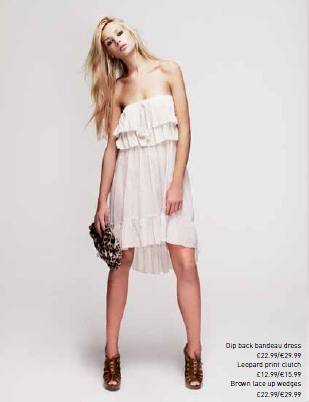 So here is my super mega crush. Last season I already bought a dress that has the same principle: shorter in the front and longer at the back. This is just the most flattering thing for legs!
Bon, là, méga coup de coeur. Déjà la saison passée j'avais trouvé une robe qui reprenait le même principe, court devant et plus long derrière. C'est juste le truc le plus flatteur pour les jambes!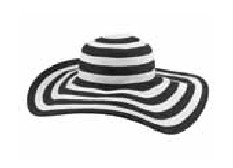 A big capeline, to act like Bardot in St Tropez!
Une énorme capeline, pour se la jouer Bardot à Saint Tropez!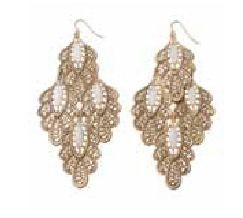 One of my passion is jewelry. I have tons but I always want some more. And New Look is one of the best place to get some at a nice price!
Une de mes passions, c'est les bijoux. J'en ai des tonnes mais j'en veux toujours plus. Et New Look est un des meilleurs endroits pour en choper des parfaits à petits prix!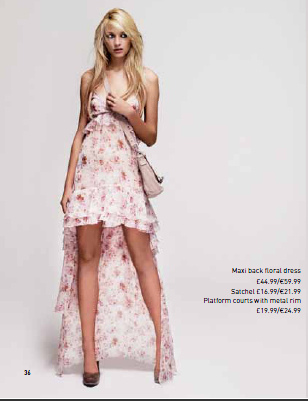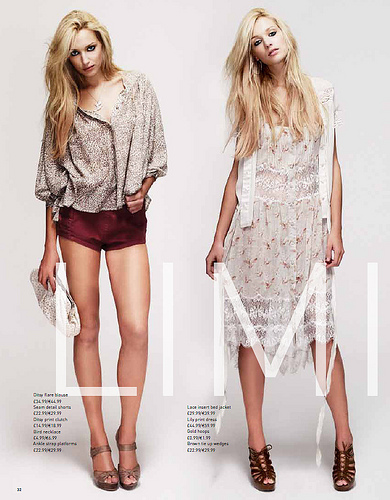 Oh, and I almost forgot to tell, the whole collection is price friendly!
Oh, et j'allais presque oublier de vous le dire, la collection toute entière est très price firendly!