Boutiques.com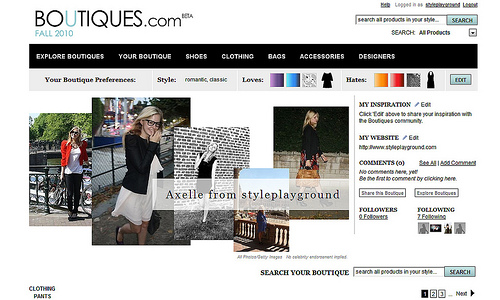 I came across boutiques.com only a few days ago (thanks to my boyfriend who shared it with me) and I am already addicted to it!
Curious? Have a look here!
J'ai découvert boutiques.com il y a seulement quelques jours (grâce à mon copain qui m'en a Jparlé) et j'y suis déja totalement accro!
Curieux? Jetez y un oeil ici!