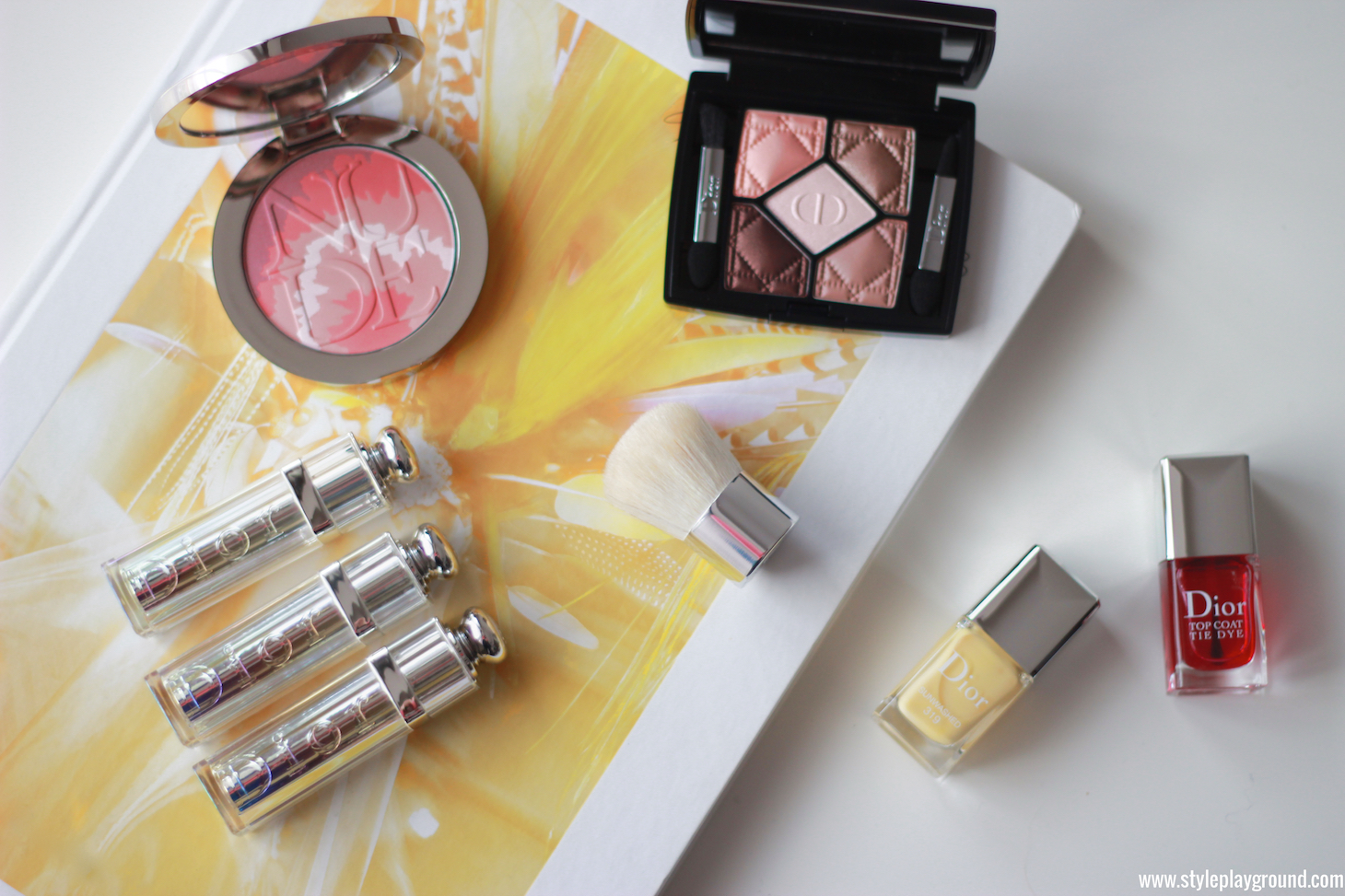 It's not often that I dedicate a whole post to a new makeup collection, but the latest Dior collection 'Tie & dye' is too good to pass on. The collection launched earlier this spring and it is stunning. This colorful yet highly wearable collection ticks all the right boxes. Now let's discover why, shall we?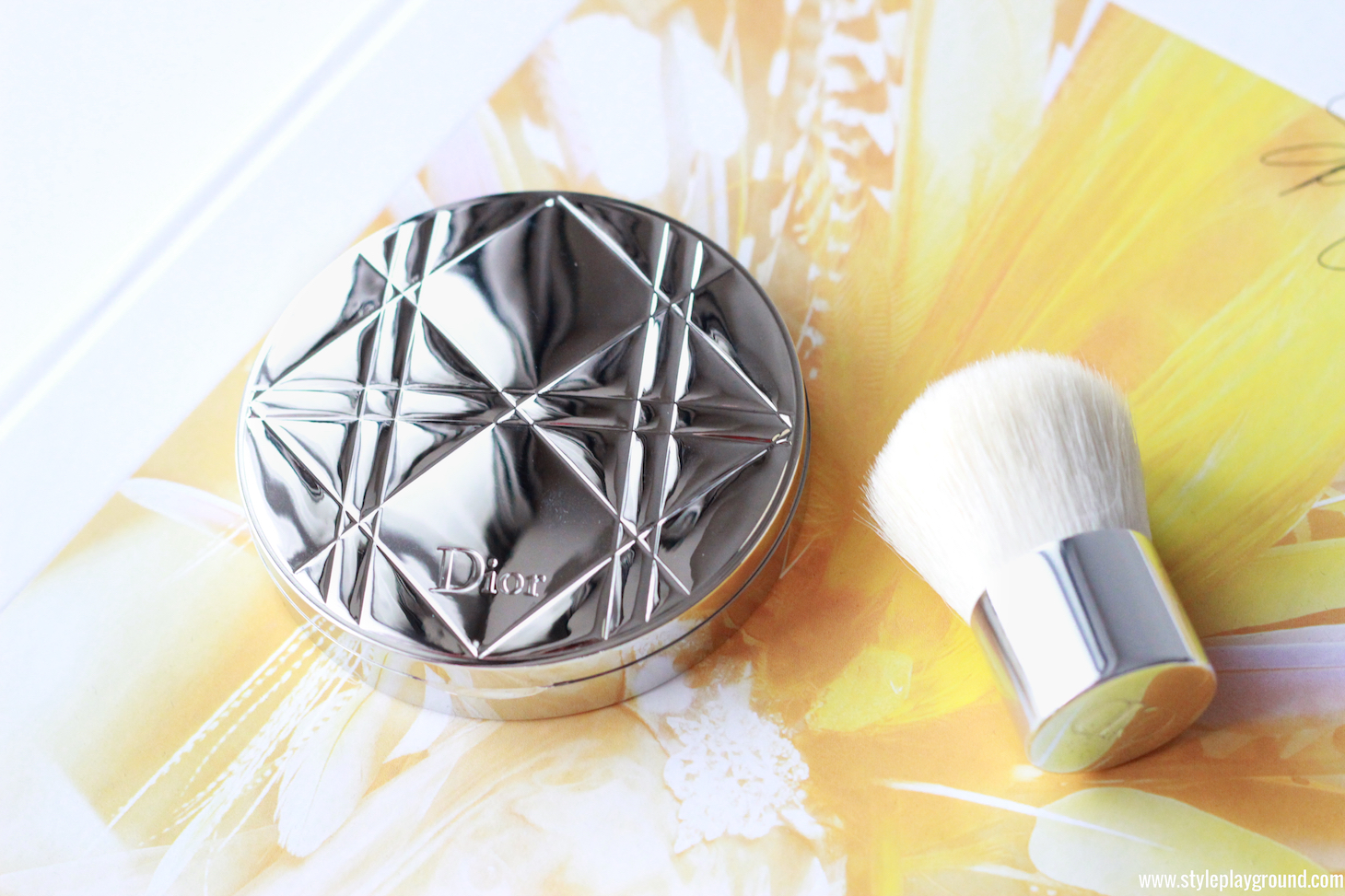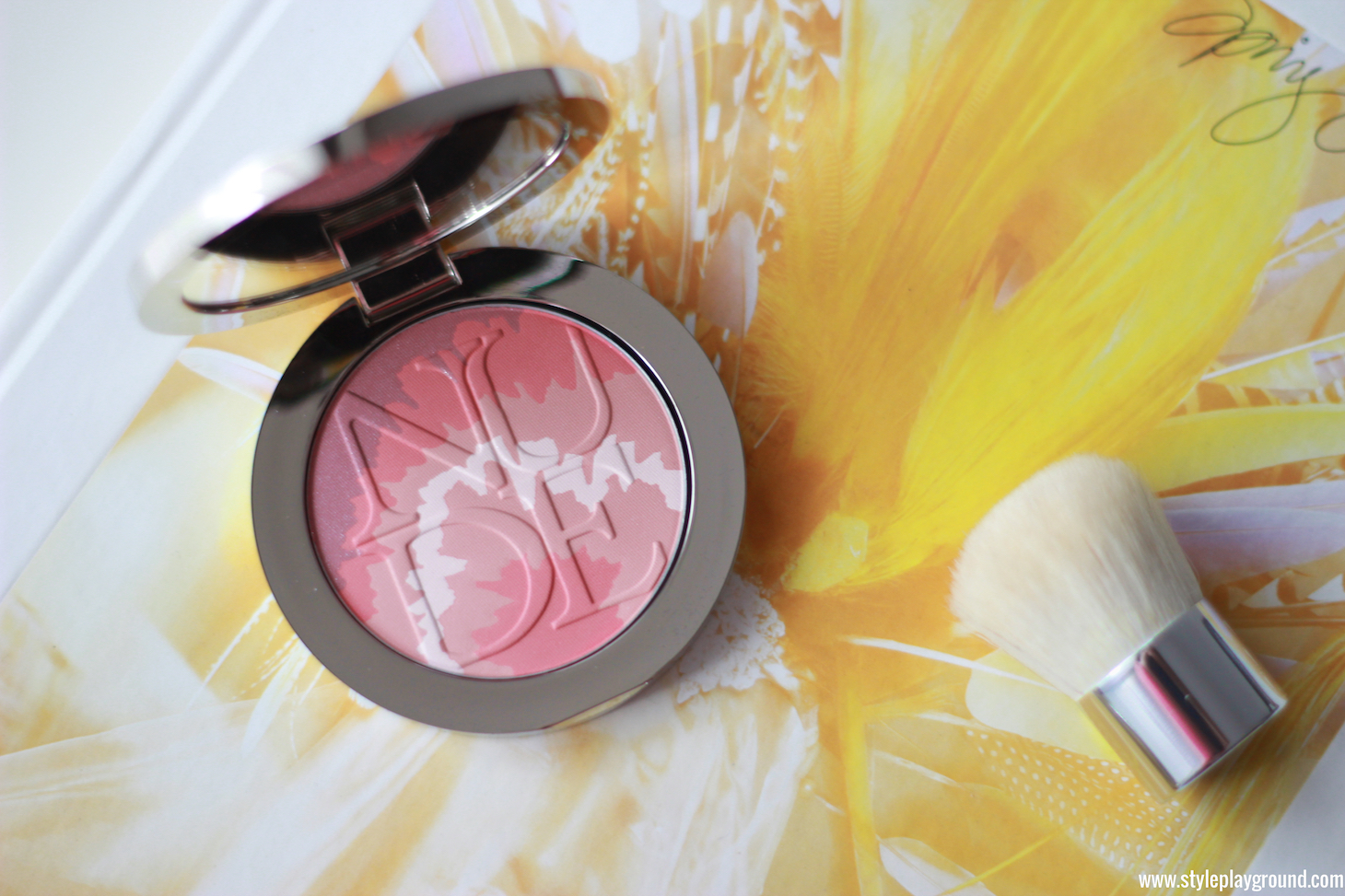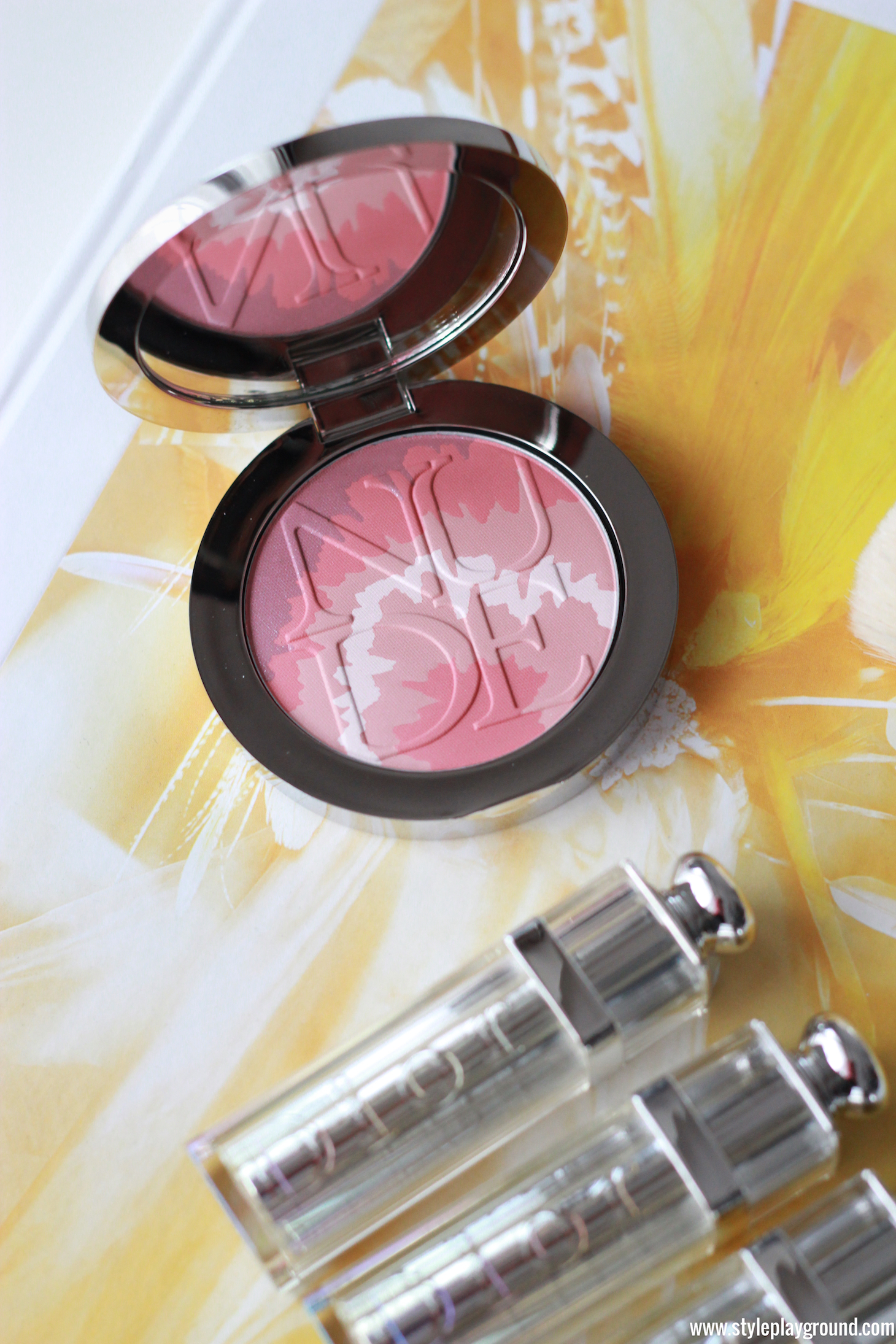 The Diorskin nude tan tie dye edition in 001 pink sunrise is probably the star of the show here. This beautiful blusher combines a handful of colors to compliment and add a bit of glow to your skin. Mixed all together, they create a beautiful pink blush but if you want you can go for a darker, more intense look by using a little bit more of the purple shade. The little kabuki brush that comes with it is surprisingly amazing and feels very soft against the skin. It picks up just the right amount of powder and washes off really easily… Pretty amazing for a brush that comes with a product, right?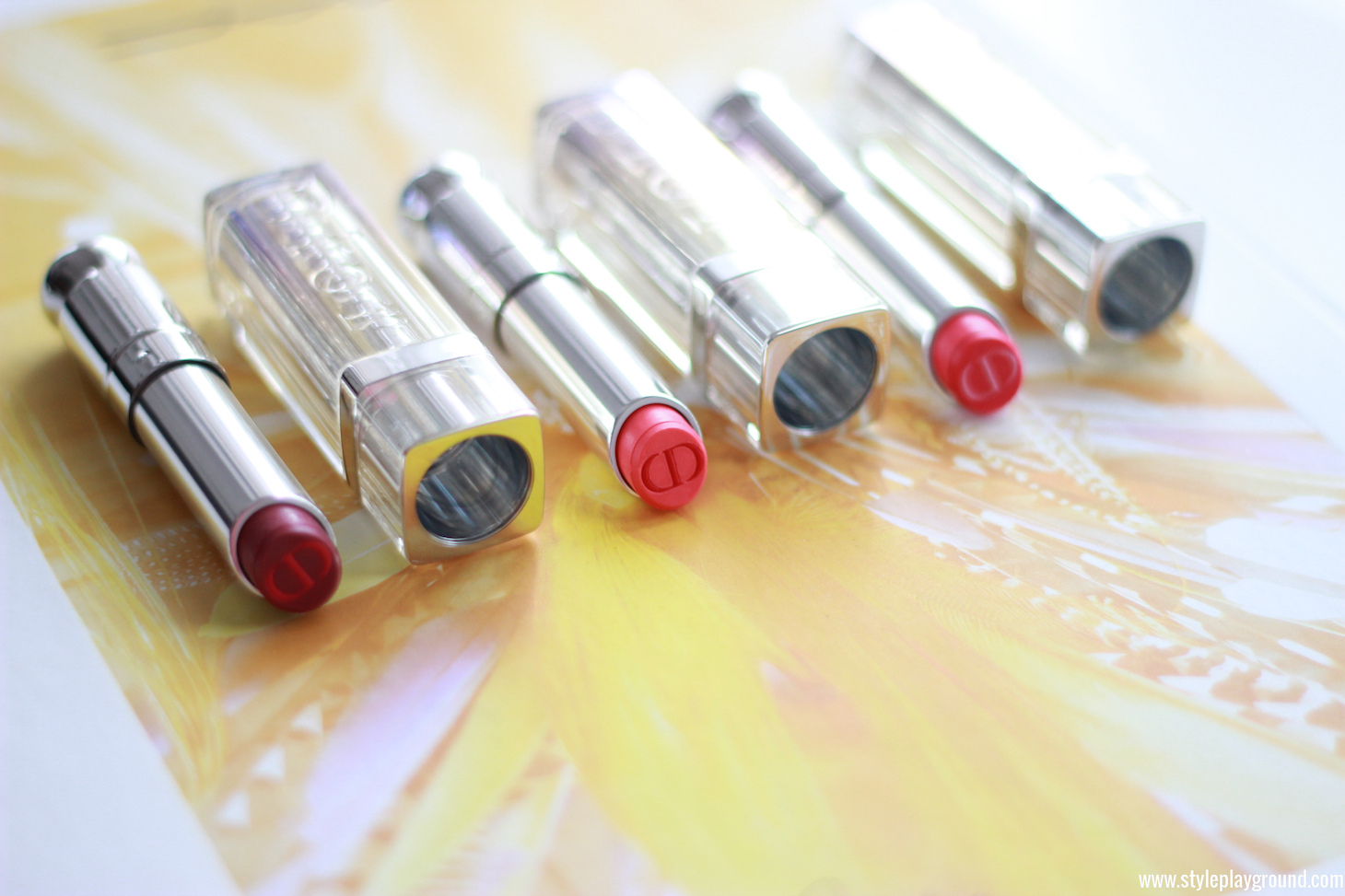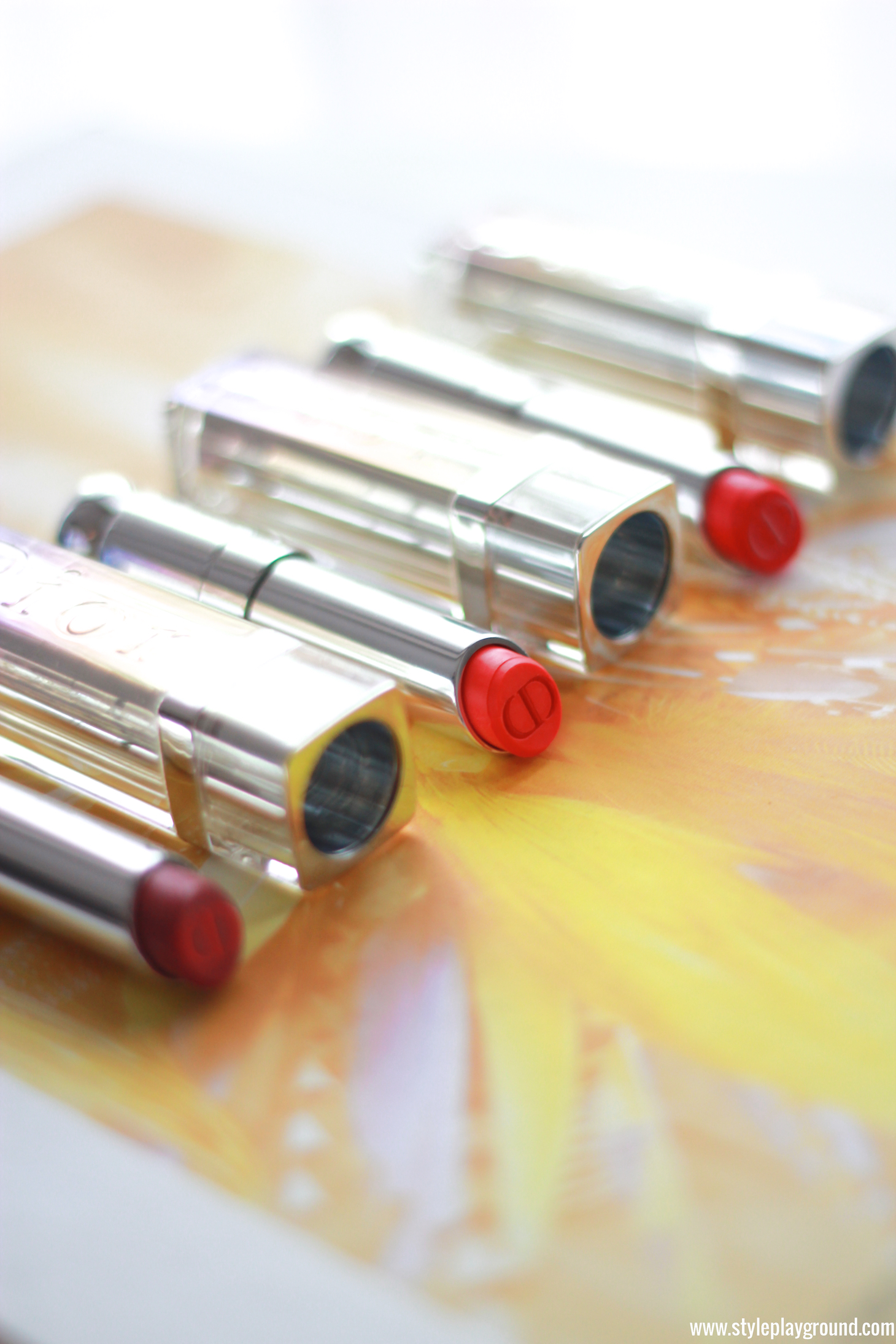 The Dior addict lipsticks are pretty much becoming my favorites. Their formula is pigmented while being super moisturising and almost balm like. These limited edition ones named tie & dye lipsticks are all that and even more. Each and every one has a contrasting color in the center that will add a little something extra to your look. I find the colors to be really spring appropriate and each has a great pigmentation while never being over the top. My favorite shade 001 red bliss is a beautiful dark pink with a contrasting light pink shade in the center. When applied onto the lips, it makes them look almost fuller and enhances them naturally. The color difference is noticeable if you know it's there but otherwise, it just look like you actually spent more time applying it than you did. Shade 002 coral trip is what I would describe as a wearable orange lipstick. Now don't be afraid by this term, this isn't a revival of the matte orange lips from the 80's. This is a beautiful sheer coral lipstick with a powerful orange heart. It gives your lips a pop of color that is perfect for spring while never being too much. The last shade that I have is 004 cosmic pink, a darker, almost berry pink shade. While I will admit that this looks a bit scary from the bullet, especially for pale skins like mine, it is actually super easy to wear. I love to pair it with a subtle bronze smokey eye or even with a classic eyeliner look.
[toggle]
Dior addict tie & dye lipstick 001 red blissDior addict tie & dye lipstick 002 coral tripDior addict tie & dye lipstick 004 cosmic pink
[/toggle]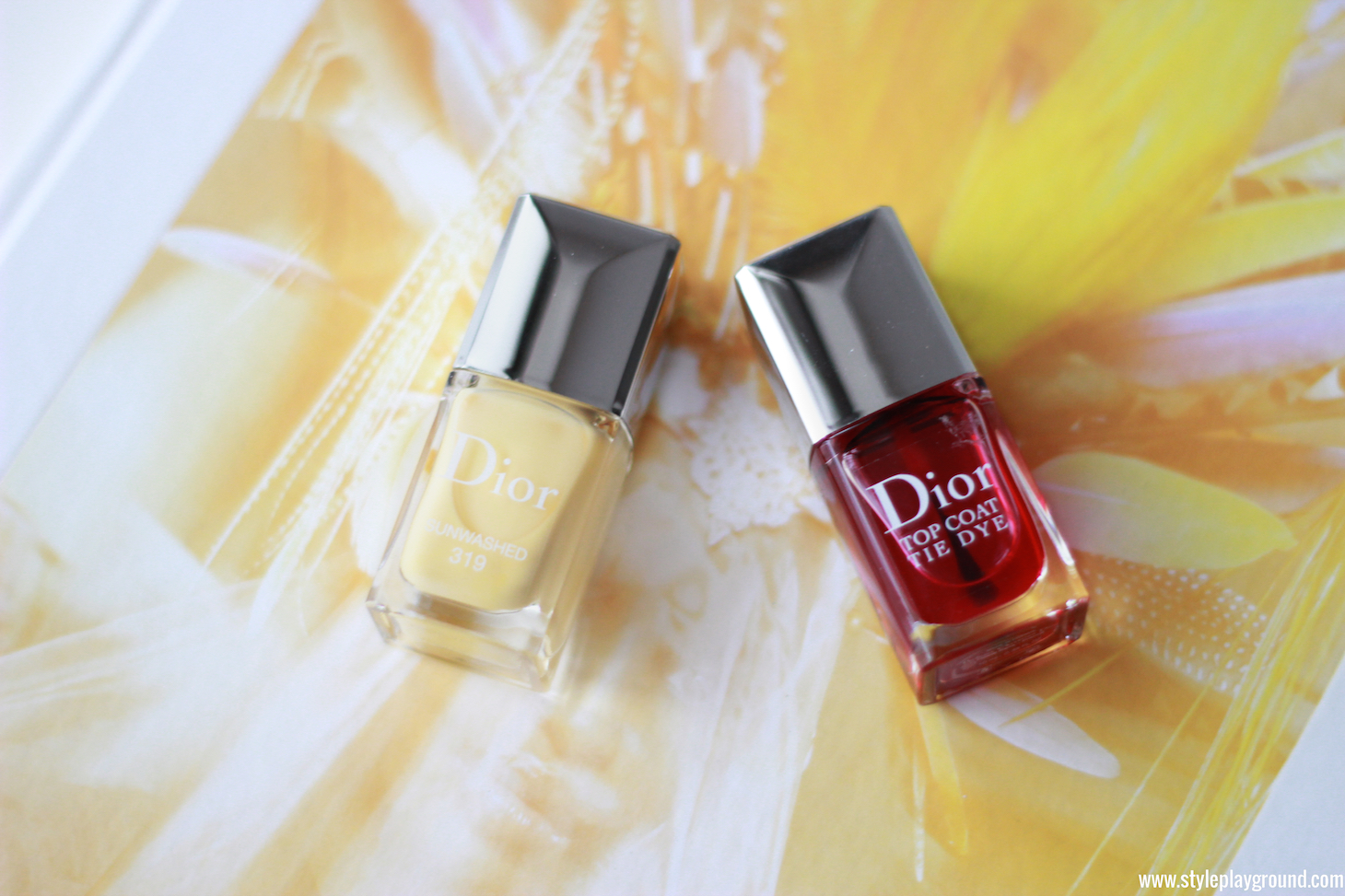 As part of the collection, Dior has also worked on a couple of nail polishes shades that are inspired by the sun. The shade that I have 319 sunwashed is a very light yellow. I was pretty skeptical about it, especially since I am super pale right now, but the color is pretty flattering and elongates the nails. It needed a good three coats to be fully opaque and stayed on for a good three days, which is a record, but I find this to have a very empowering polish smell to it that last on the nails as well… But the top coat tie dye is my latest obsession. When applied onto natural nails, it enhances the natural colors of it while giving it a very shiny effect. But I prefer to apply it layered over another nail polish shade to create a totally unique effect. This pink polish will completely change the shade of polish that you have on and will create a very subtle tie & dye effect that I absolutely love!

Last, but certainly not least, the 5 couleurs palette in 746 ambre nuit has quickly become an everyday staple for me. These 5 colors are a perfect mix of pink, nude and brown shades which are just perfect for everyday. I have a video tutorial using this palette coming up next week, so you'll get to see it in action, but I can't resist sharing it with you already. I use it every single day right now to create natural makeup looks for the day and sultry smokey eyes for nights out. As always, the eyeshadows are easy to blend, stay put all day long and are very unique.