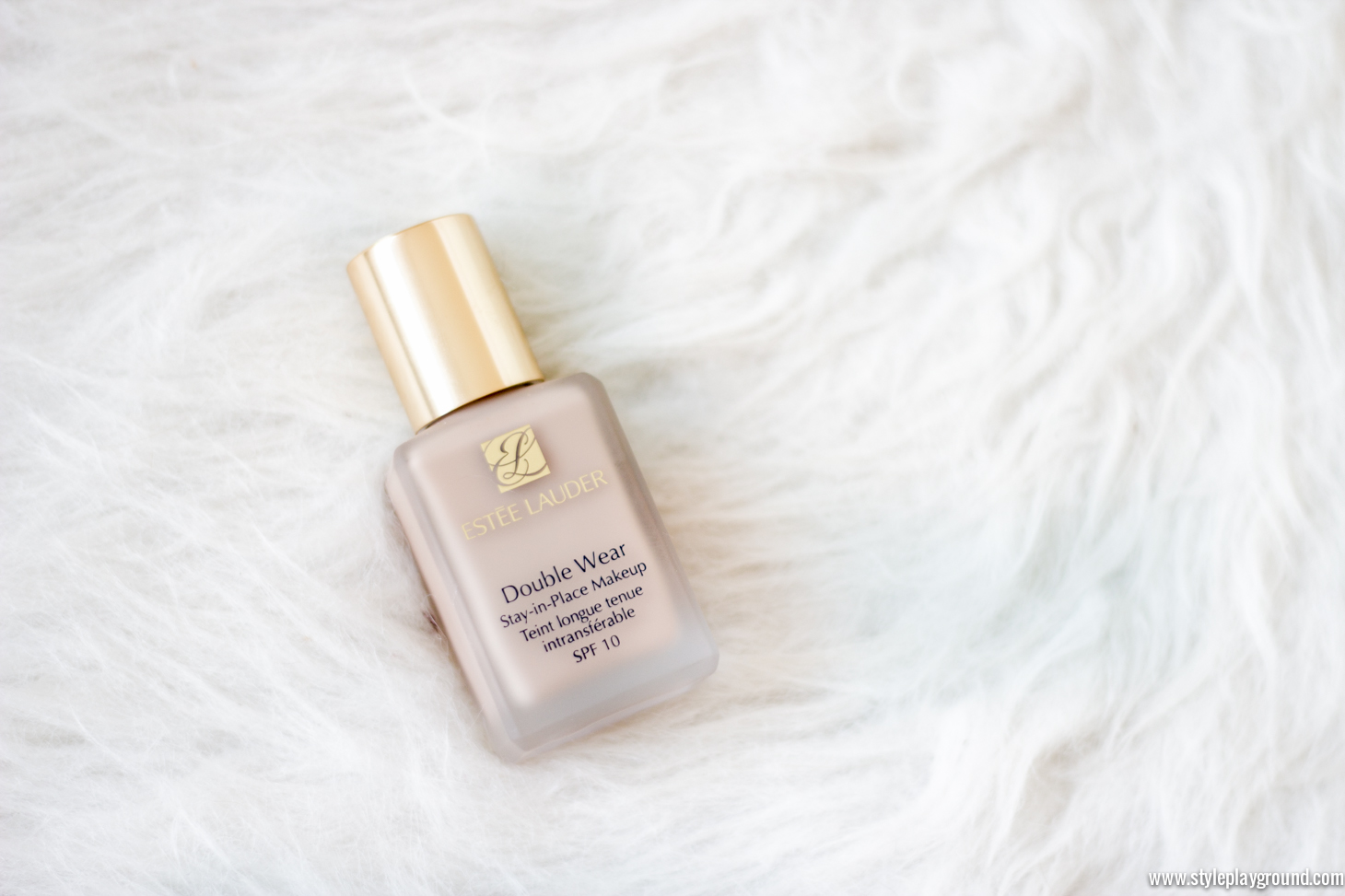 Finding the perfect foundation can be a tricky thing to do. We all want something comfortable to wear but it also needs to last all day all while looking natural as well. And I think I might have found the one. The Estée Lauder double wear foundation is one of those iconic products. I've seen my mum using it a couple of times and I've always been intrigued by it. So it was finally time for me to try it out!
Double wear is a stay-in-place foundation, which means that it will stay flawless for up to 12 hours. So no more touch ups during the day or right before meeting up with your besties for drinks! And this comes very handy at the moment since I've been really busy and have very long days. In terms of coverage, I've been highly impressed with it. It has a very full coverage but it never looks cakey or feels like you're wearing a mask on your skin. It hides everything, from pimples to dark circles all while looking fresh and natural. The finish is slightly matte, which makes the use of a powder on top completely optional, which is amazing if you have dry skin like mine. And speaking about dry skin, I've been so surprised by this as it didn't dry out my skin at all. Even better, when I take it off at night, my skin doesn't feel sore and tends to look fresh. I like to apply it with my fingers for a very natural result but I go over it with a buffing brush on any tricky areas like the hair line or around the nose to make sure that it's flawless.
The package also feels very luxurious and sits beautifully on my vanity. This doesn't have a pump, but I find that getting just the right amount of product is easier than I initially thought. The color range is also incredible, so it wasn't very hard to find the perfect match for my pale skin.
This post was created in collaboration with Estée Lauder