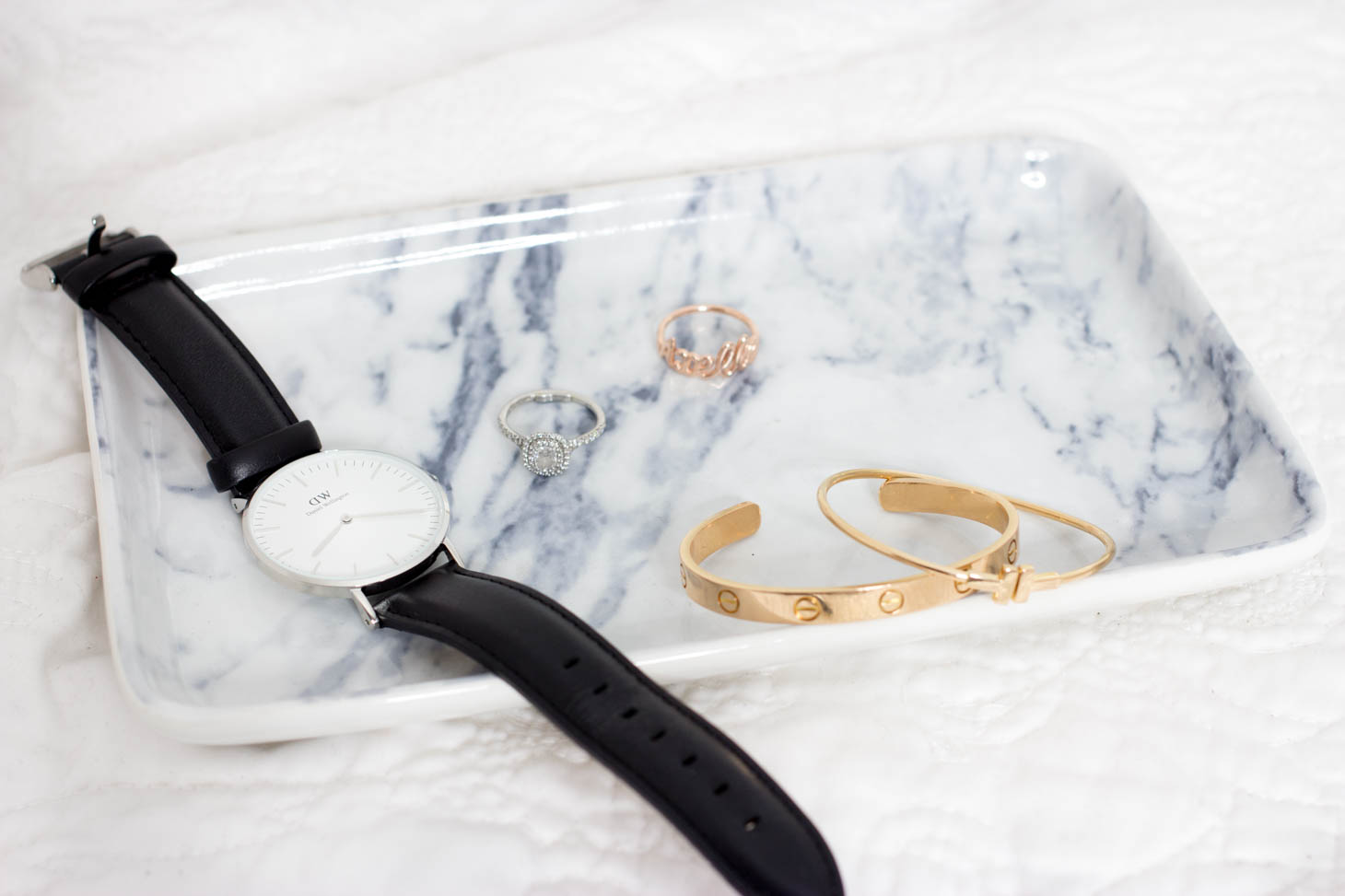 Years ago, I would have never thought that I would end up wearing the same jewelry every single day, yet, here I am. While I still love a statement necklace and beautiful dainty earrings, I love how every single thing that I wear on a daily basis has a meaning behind it.
Let's start with my bracelets on my right arm. The first one that I got is the Love bracelet from Cartier. My mum got it for me as a birthday present when I turned 21 and I am still madly in love with it. I chose it in rose gold as I liked the way it looked against my pale skin and ever since, I've been adding more rose gold pieces to my wrist. The second addition is the Tiffany T bracelet from Tiffany & Co. Again, this was a birthday present from my mum last year and I really like it. That being said, it is very fragile and it has lost its round shape over time as it often get stuck in clothes or random objects… Finally, the latest addition is a very special & recent one. I knew I wanted something a bit special for my wedding day and I've been dreaming about Thea jewelry for a while so while I ordered my ring (more on that later) I decided to get a customised bracelet as well. This one reads A&R which are my husband's and I initials. I got it in a rose gold finish with diamonds on the &.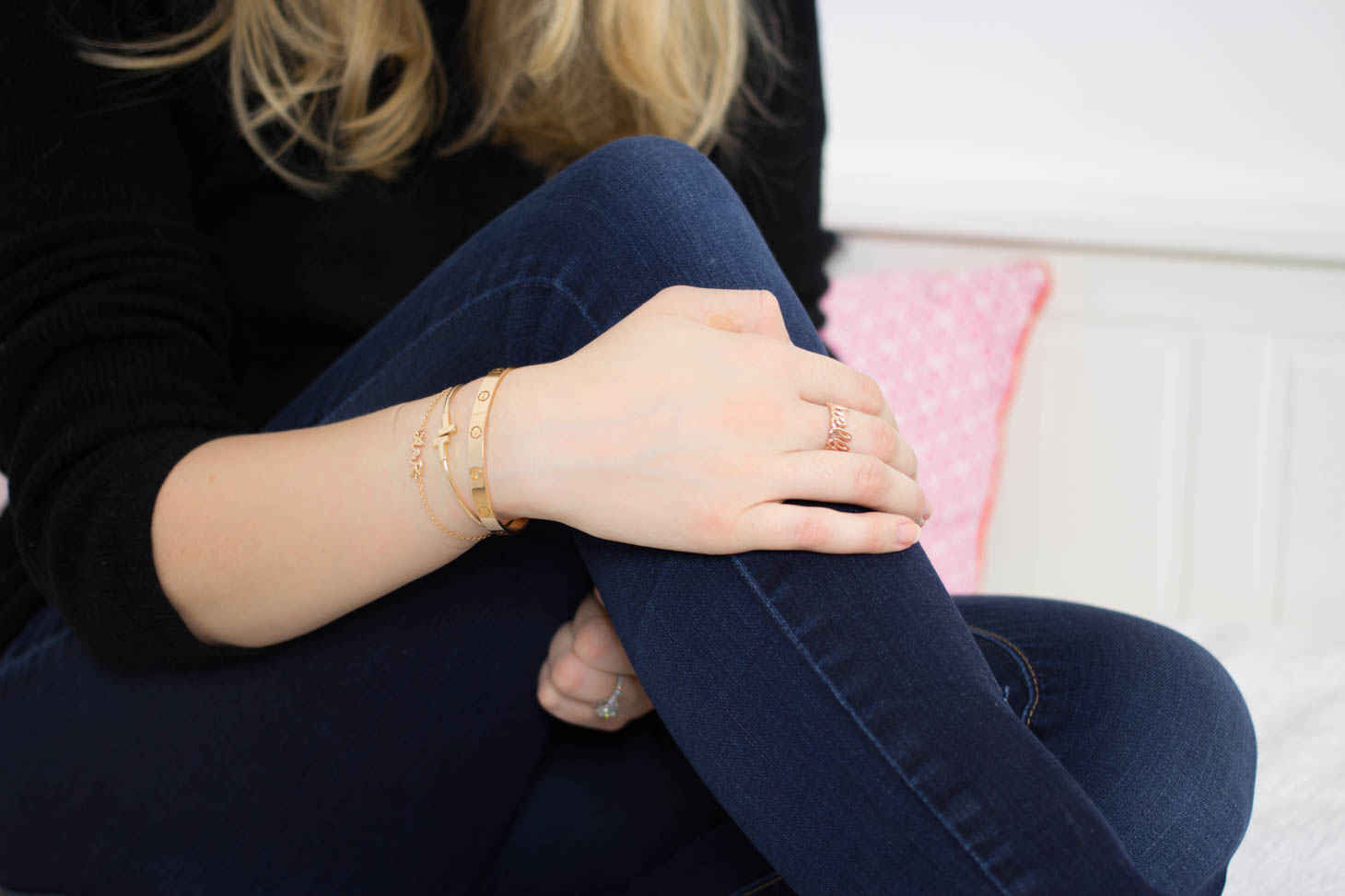 Another obvious statement piece that I wear everyday is my engagement ring. It's called Soleste and comes from Tiffany. Mine is in platinum and diamonds and two years down the line, I still can't believe how pretty it is. It's delicate enough to be worn all the time yet it catches the light in a truly unique way.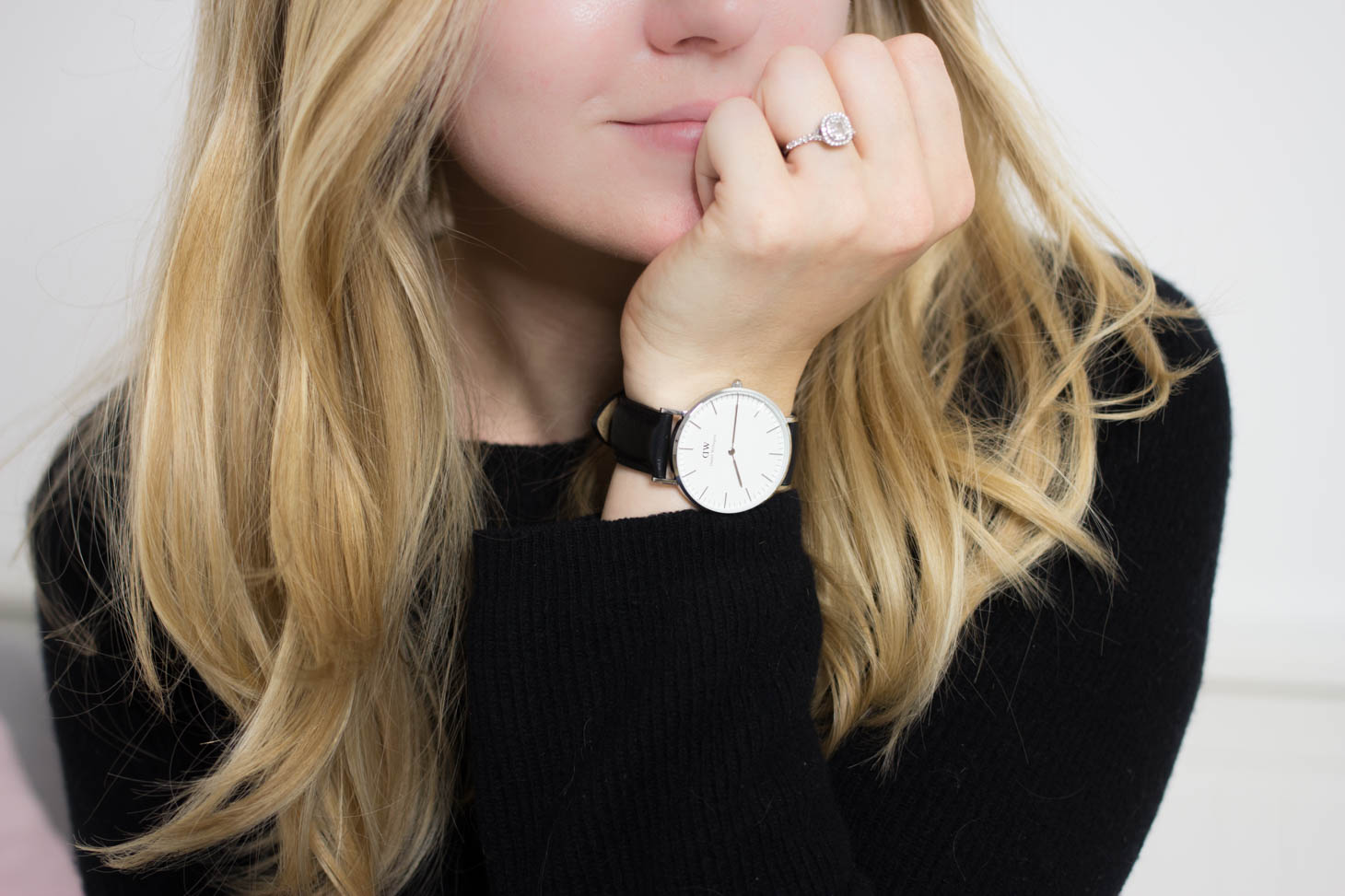 As I told you, I've been dreaming about Thea jewelry for quite some time now. I finally caved in last March as they had a pretty amazing coupon code and got myself a custom ring with my name on it. Again, I chose a rose gold finish to match with my bracelets since I wear everything on the right side.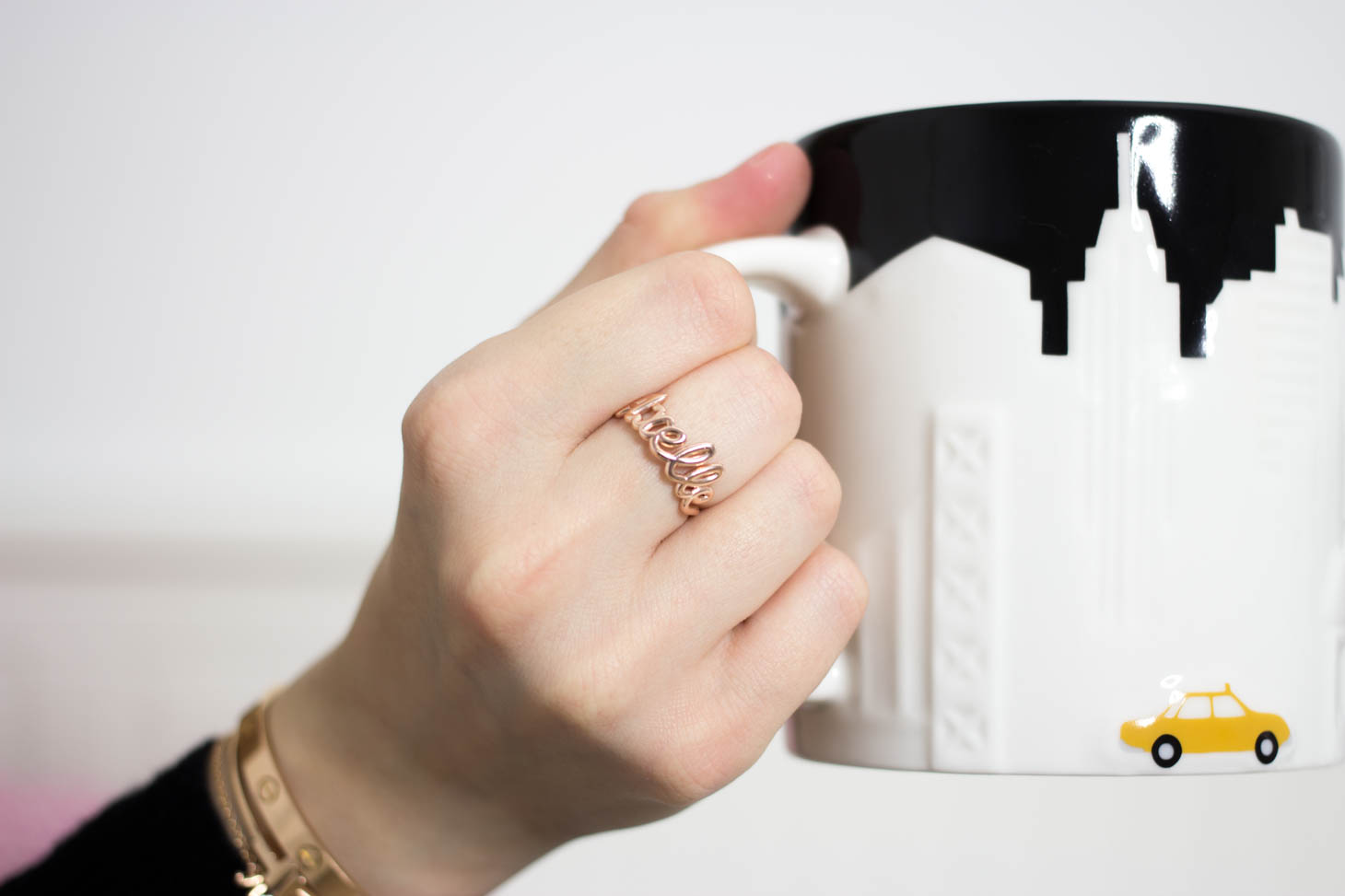 Finally, my Daniel Wellington watch has become one of my favorites. It's smart, chic and timeless which means that it goes with anything that I wear. I chose it in a silver finish to match with my engagement ring and went for a beautiful black leather strap to go with it. And the best is yet to come, I have a coupon code for you for 15%off with the code styleplayground (valid until June 15th).