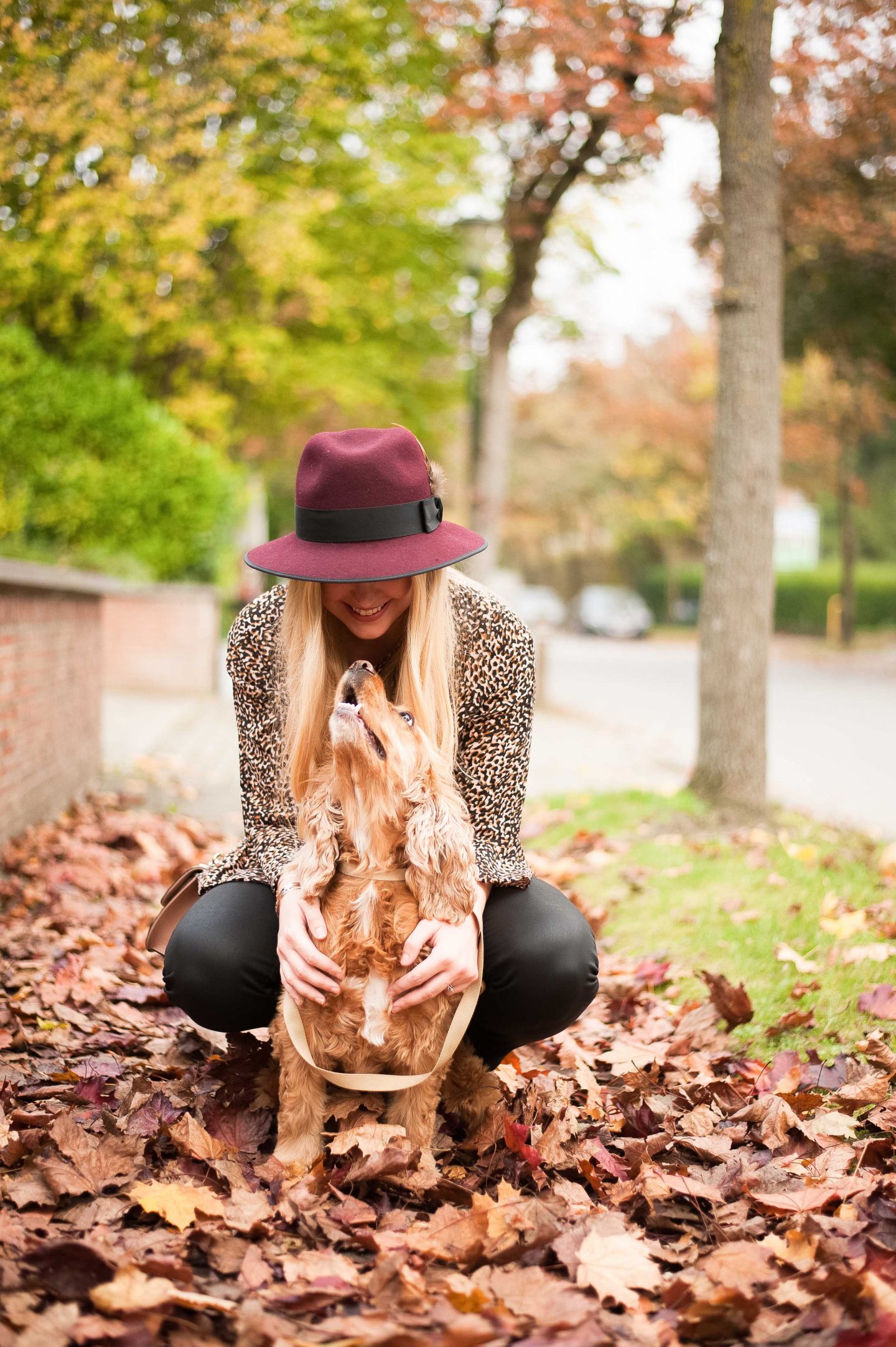 A few weeks ago, my dog Fendi & I embarked on a new adventure together. Indeed, Fendi turned 7 recently and it made me realize that she might need a bit more attention, especially when it comes to her health. Over the last few months, I've started to notice that her fur looked different. She always had quite an overload of fur but she became really fluffy recently which apparently can come as dogs grow older… She also seemed a bit more tired than usual and just lacked the energy to play or go on walks. Needless to say that this made me realize that we might need to change up her food habits as she gets older and make sure that she gets enough exercise each day. So when Hill's pet nutrition asked me if I wanted to take part in the Youthful Vitality experience, I immediately said yes!
Basically, the new Youthful Vitality food from Hill's has been specifically developed for dogs aged 7 or more (it's also available for cats). As pets grow older, they can deal with age-related changes such as fatigue, confusion or even changes in their sleep patterns. And while aging is unavoidable, feeding your pet accordingly can really have a huge impact. Thankfully, the new Youthful Vitality has been developed to make sure that our furry friends get exactly what they need: natural ingredients, fatty acids, vitamins, minerals and much more!
As much as we tend to look after what we eat ourselves, I have to admit that I didn't pay that much attention to Fendi's food. We tried a couple of brands over the years and we usually get what's available without thinking too much about it. But after talking with my vet, I realized that nutrition is just as important for pets as it is for us. Feeding your dog or your cat the right kind of food for its needs is important and can have a huge impact on its overall health.
And let me tell you that after just a few weeks, I already see a huge difference on Fendi. Her energy levels have never been this high and she basically wants to play all the time. She loves playing fetch in the garden and if we allowed her, she could spend her entire days running around or playing with the cats outside!  She also sleeps very well -meaning that she snores all night long-. I am so happy to see her acting this way, it almost feels like having a super young dog again!
The transition to her new food was also smooth and she adapted to it immediately. She actually loves the taste and get so excited whenever it's time to eat! We usually feed her twice a day, early in the morning when we get up and then around 6PM, and she has energy all day long.
I am so glad that this experience made me realize that food has a huge impact on our furry friends' lives. I am determined to keep on feeding her the right food to ensure that she's in the best health possible for years and years to come! And if you'd like to try the Youthful Vitality food for your own pet, I am excited to announce that Hill's and I are hosting a giveaway on my Instagram & Facebook pages! So make sure to head over there to win healthy food for your pet!