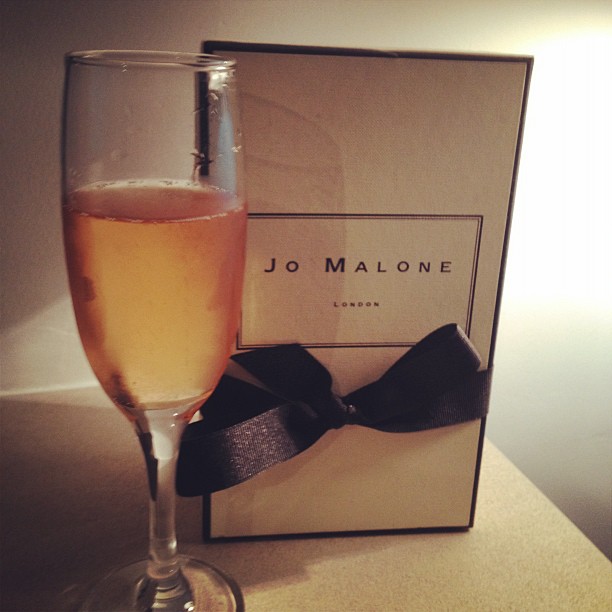 I can't believe that we moved into our new home nearly six months ago.
So many things have changed since then (thank God!) and our home really start to feel like one.
I remember when we moved it (at the begining of August), our place was not finished at all. We didn't have a kitchen (yes, I was doing dishes in our bathtub, epic time) and we were moving our furniture (well my boyfriend furniture, mine only came late October) from one room to another to allow the workers to finish their work. It was really hard to live here at first because no matter how hard we tried, our place was always a mess. A dusty mess.
Since then, we've been working every chance we had to make this place a great home to live and to have friends over.
Today is entirely dedicated to home improvement: we cleaned our terrace, installed the missing lights and improved our global organization. I can't wait to show you all of that really soon (as well as my closet!).
Here are some snaps that you might have already seen but I felt like sharing them all in one post!
❤   Axelle  You can also follow styleplayground there: TWITTER | BLOGLOVIN | FACEBOOK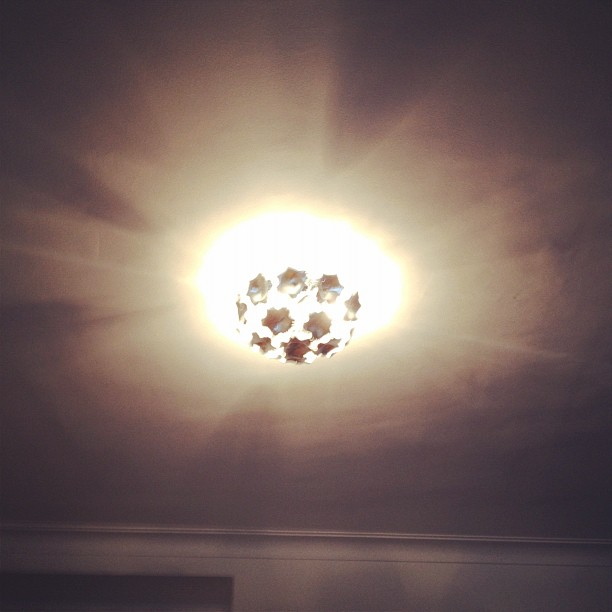 Our new living room light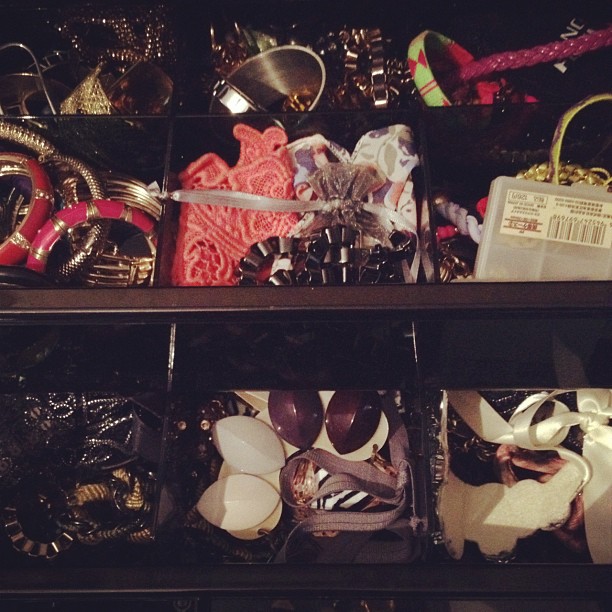 A peek inside my jewelry collection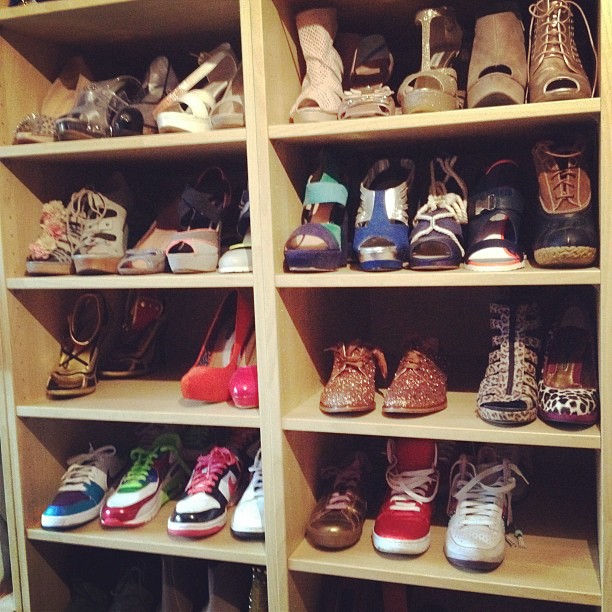 And my shoe closet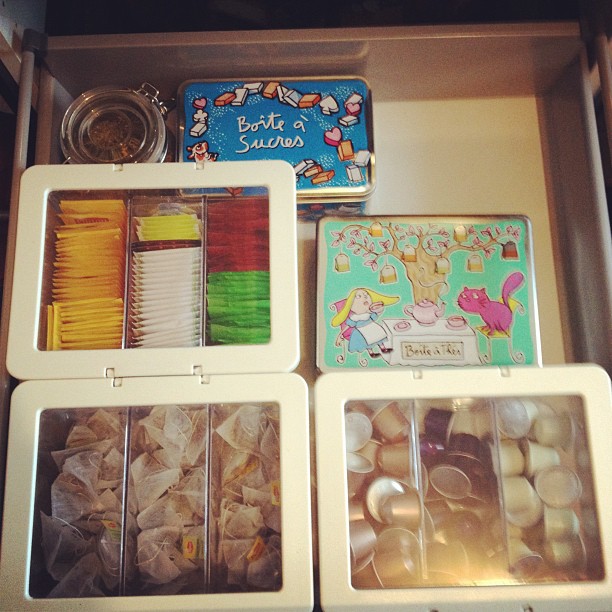 Drawer organization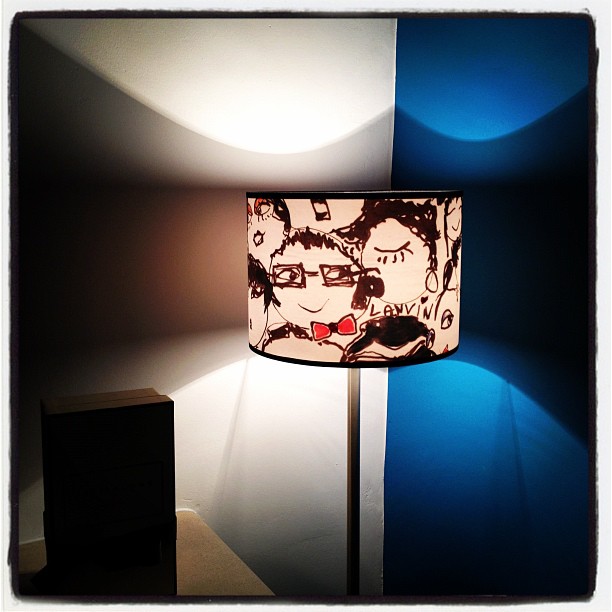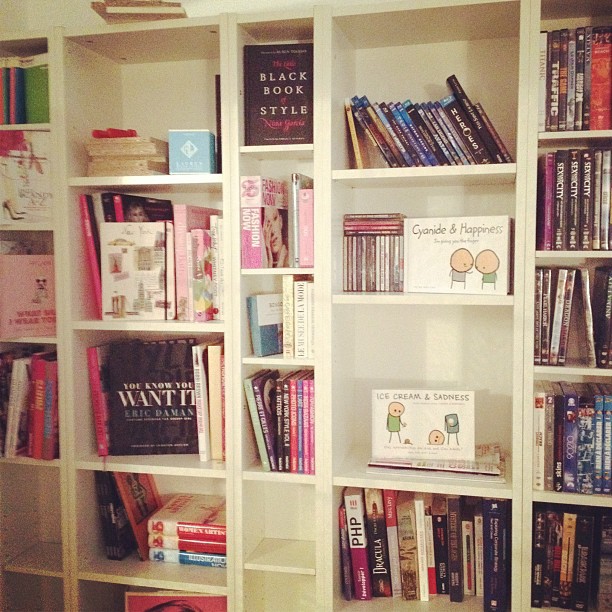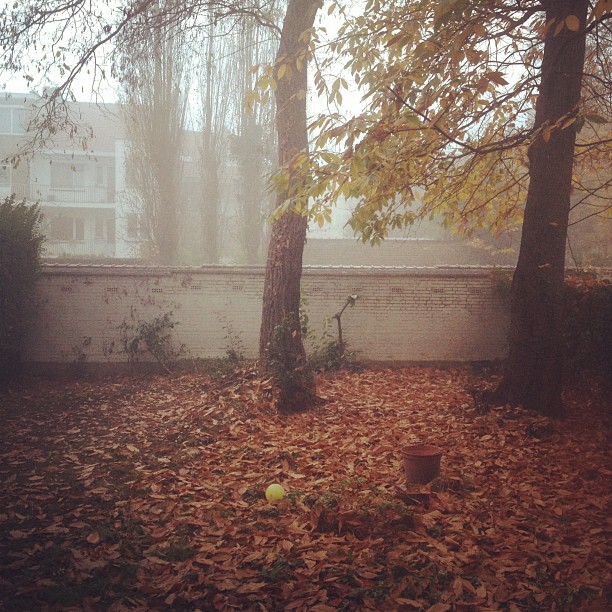 Our garden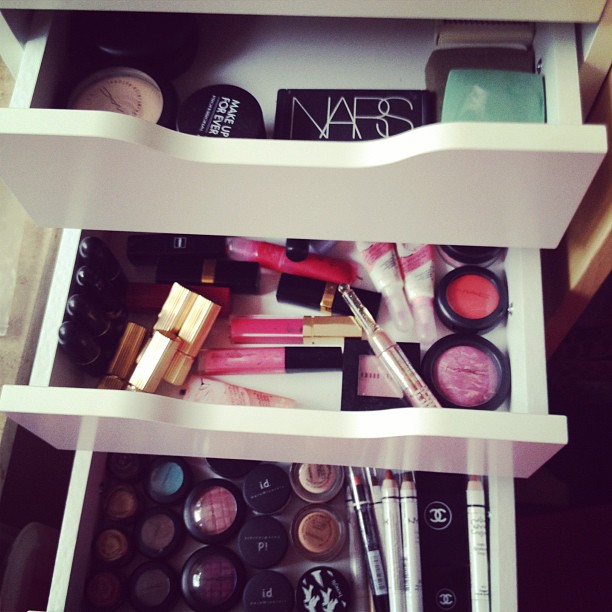 My makeup collection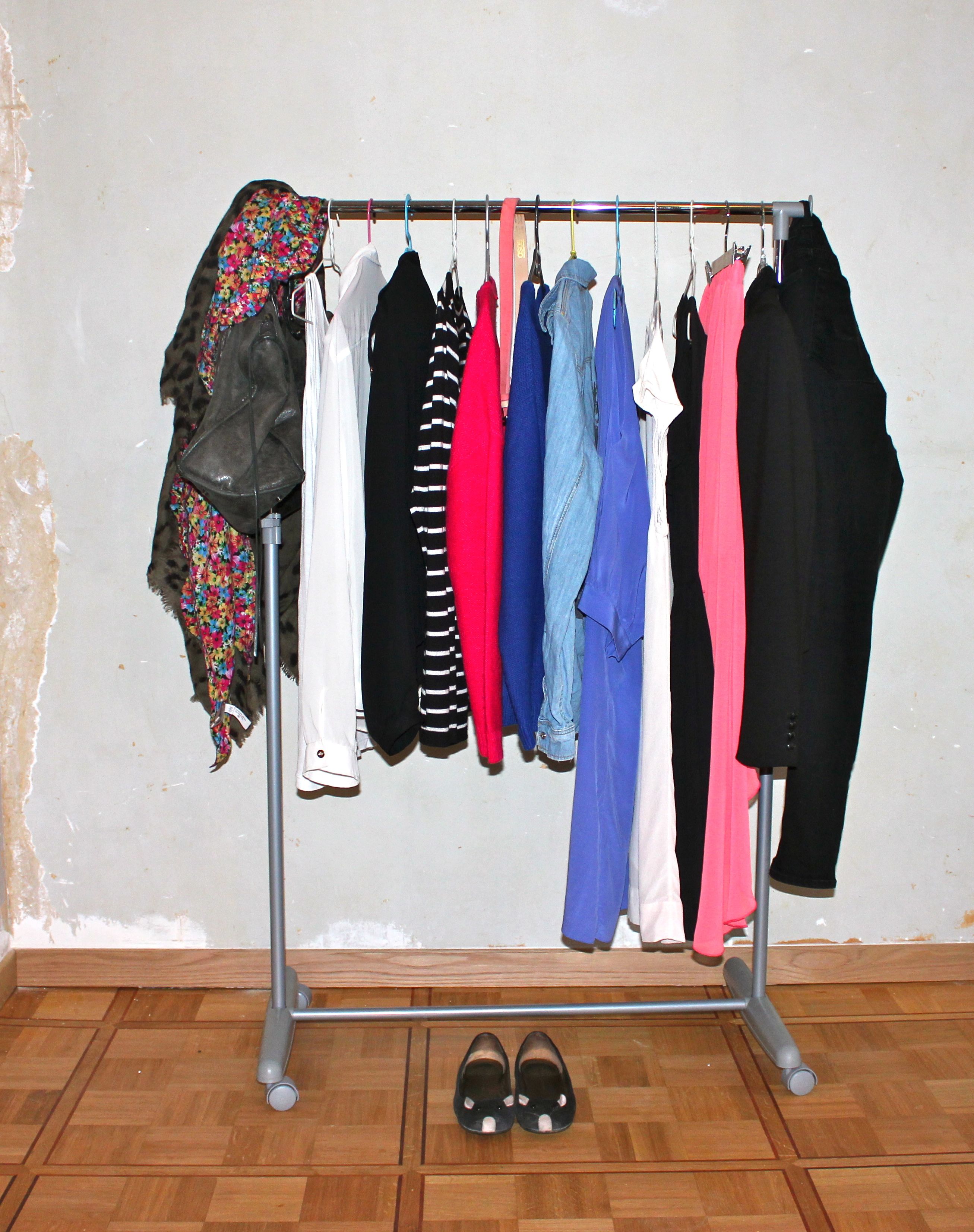 Our rough living room in October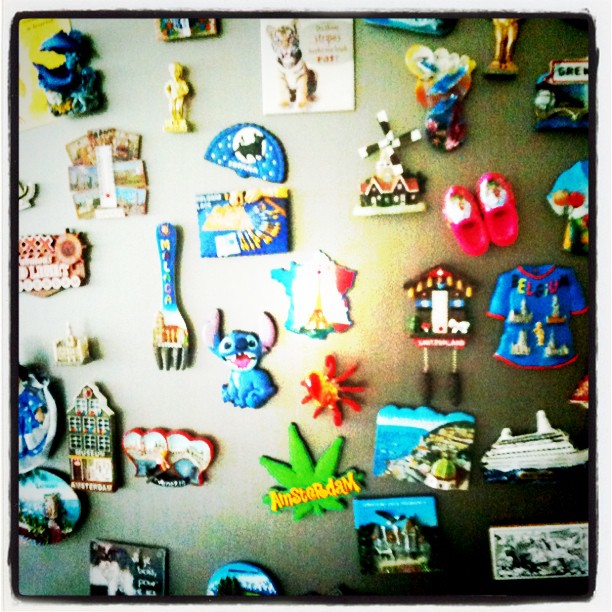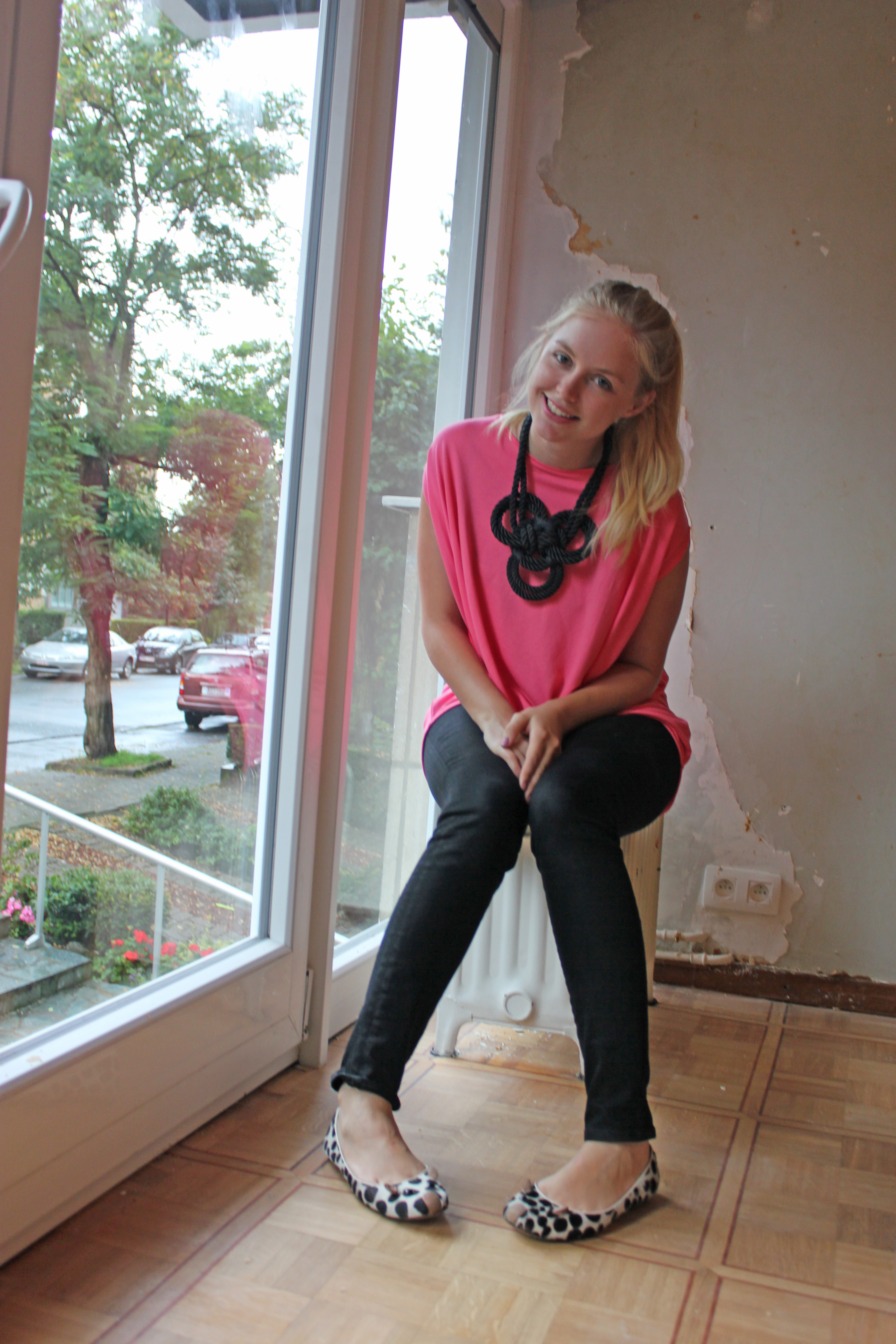 Before we even had curtains!