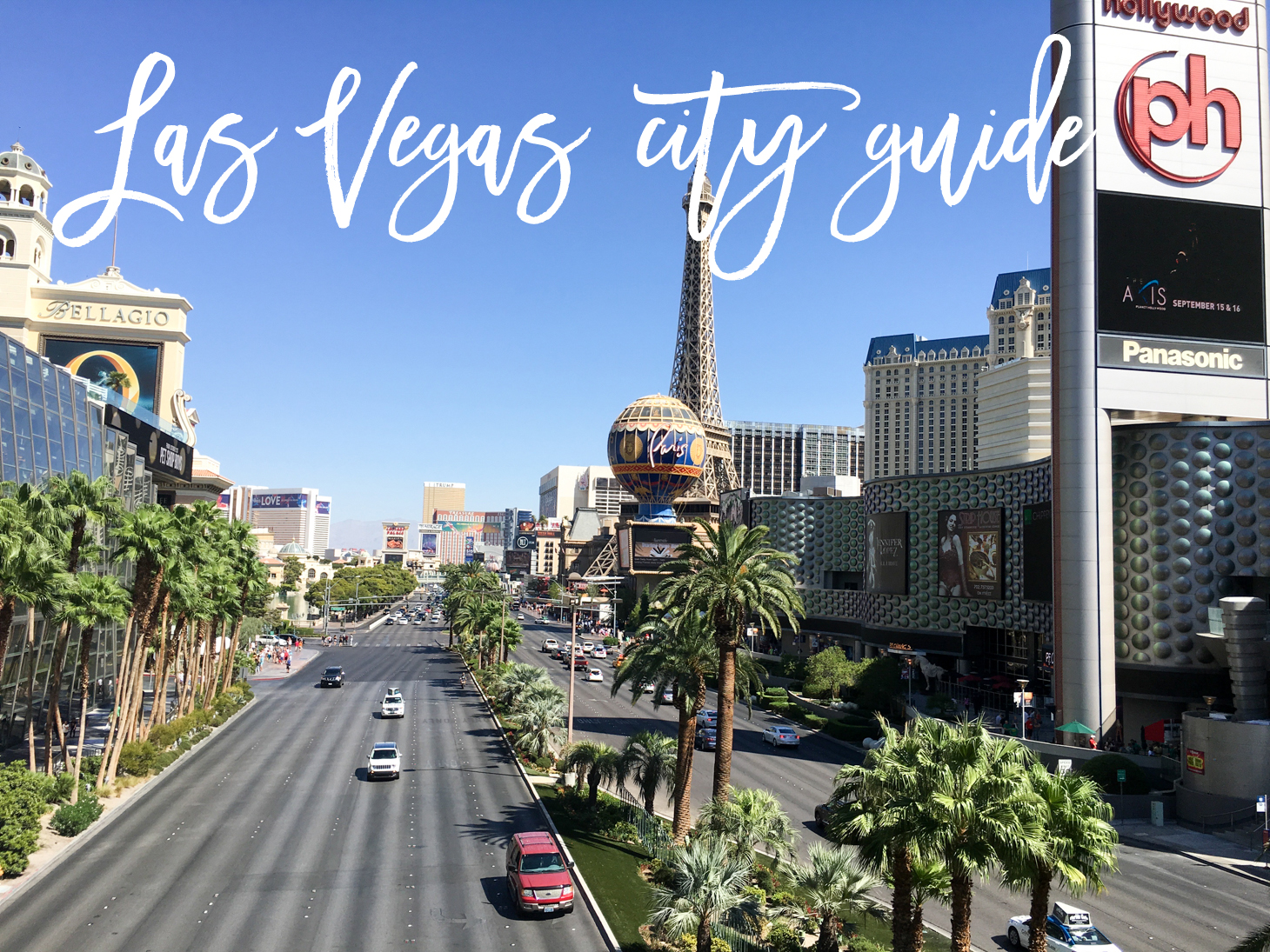 Earlier this year, Renaud & I jetted off to Las Vegas. It was the first stop on our honeymoon road trip and we were both so excited to spend a couple of days in the city. We didn't really know what to expect and although we had pack 2 guides, we still figured a lot of things by ourselves. So here all my tips & recommendations if you're heading to Sin City!
Where to stay
We had originally booked a room at the Luxor but after a few chats with friends, we decided to upgrade to the Bellagio. This hotel had been on both our bucket lists so it's fair to say that we were very excited! Sadly, as soon as we arrived we were pretty disappointed. While I had hoped that it would be a beautiful & elegant Italian-inspired hotel, it definitely felt more like an overly packed Disney hotel. The staff is always stressed out to the point that they almost become rude and I've found them to be absolutely not helpful. Upon check in, we had to upgrade our room since the one that they had for us was on a lower floor at the back… We splurged on a fountain view room only to discover that the windows were so dirty that it was almost impossible to fully enjoy the show. The room in itself was nice and cute but the bathroom needed a good renovation. On our last full day in the city, I remembered that we were waiting for our helicopter shuttle (more on that further in the post) and although I had indicated to the valet what we were waiting for, he failed to let us know that the pick up was actually in the downstairs parking lot. We almost missed our ride and I was simply furious.
Since the Bellagio was a bit of a letdown, I would recommend staying in a different hotel. If I were to go to Vegas again, I'll probably stay at the Cosmopolitan, which is just next door to the Bellagio but feels more modern and more luxurious. I've only got great feedback from people who stayed there so I am pretty sure that would be my pick.
When you're booking your hotel, just make sure to locate it on a map. Las Vegas is a pretty big city and some hotels are a little bit further away. I would highly suggest staying on the Strip since this is where everything happens but for more budget friendly options, look for accommodation that isn't located right in the heart of the city.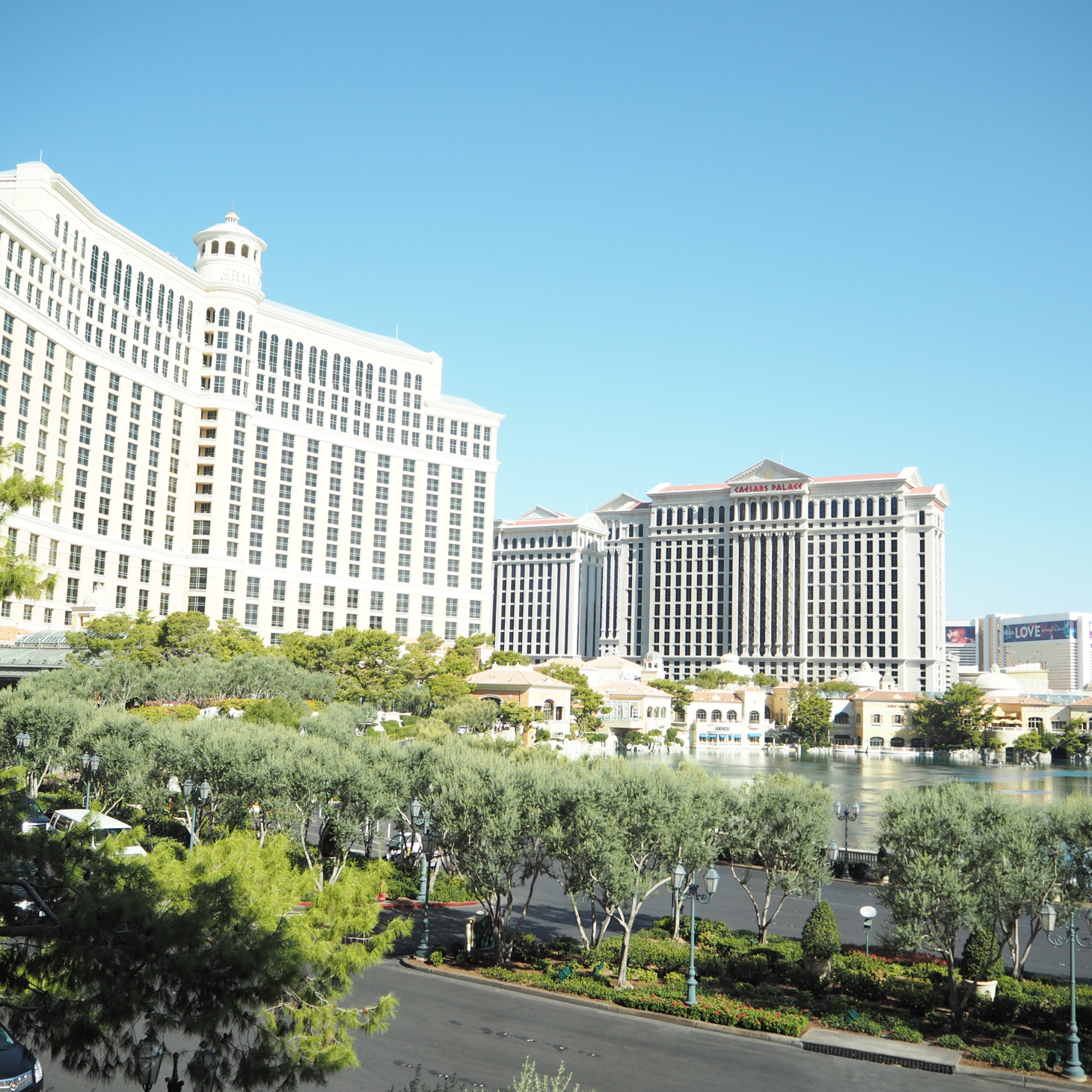 Where to eat
I've found eating in Las Vegas pretty disappointing. Renaud and I are both vegetarian and while we don't usually have any issue finding great food in the States, it isn't the same in Vegas. First of all, the most famous & trendy restaurants tend to focus mainly on meat & fish and have little to no vegetarian options. Secondly, I've found the food to be more expensive than anywhere in the world with very few healthy restaurants as well. We ended up having breakfast at Starbucks every single day and we often stopped by Subway & Shake Shack for a quick bite. We also ended up going to the Cheesecake Factory inside the Caesar's Palace quite a few times since they had multiple vegetarian options that we liked.
If you have special diet requirements, I would highly suggest researching your options first. I would also suggest to stock up on your favorite essentials like water, protein bars and healthy snacks to keep in your room in case you get a bit hungry.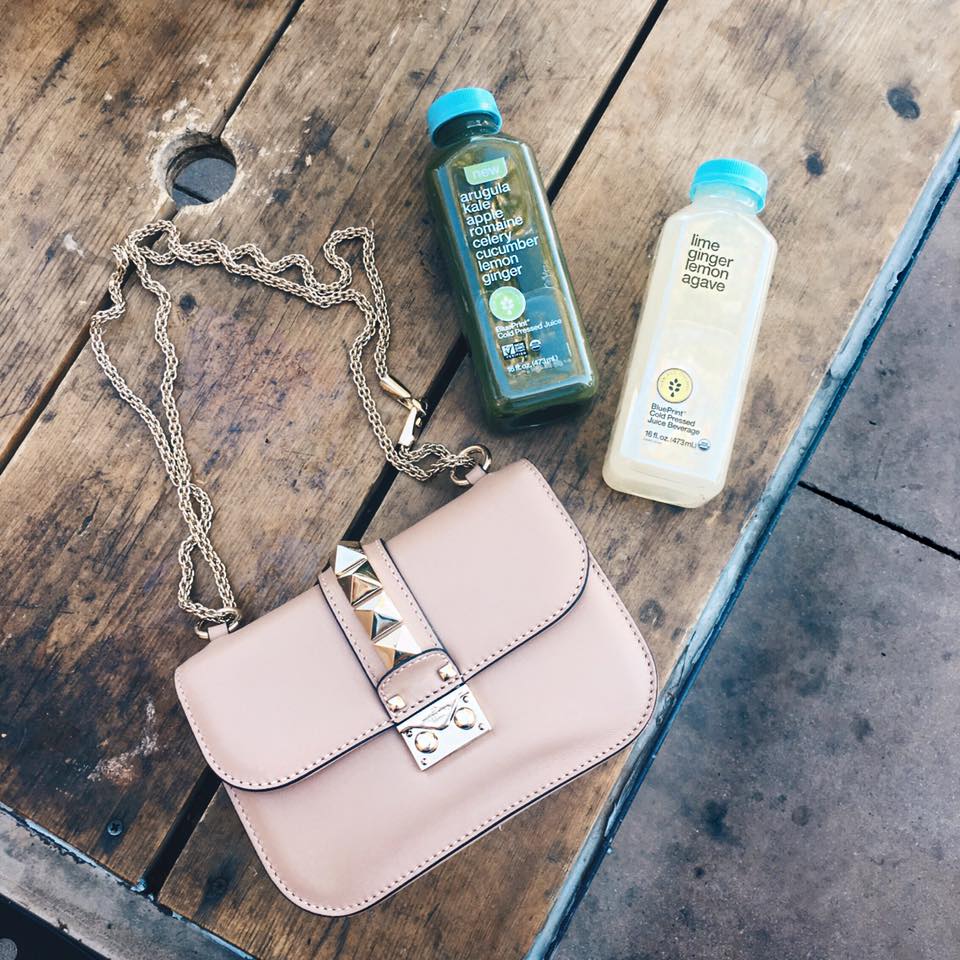 Where to shop
Now Las Vegas is a great town if you like shopping. There are literally malls & shops everywhere and chances are that you'll find what you're looking for. My favorite places to shop were the fashion show mall (they have amazing shops like Urban Outfitters & Anthropologie), the Forum Shops inside Caesar's palace (stop by for luxury brands as well as for Nike & Abercrombie & Fitch). For a more premium shopping experience, stop by The Shops at Crystals for brands like YSL, Tom Ford & Louis Vuitton. Finally, if you want to find Bath & Body Works, H&M or Pink, head over to the Miracle Mile shops.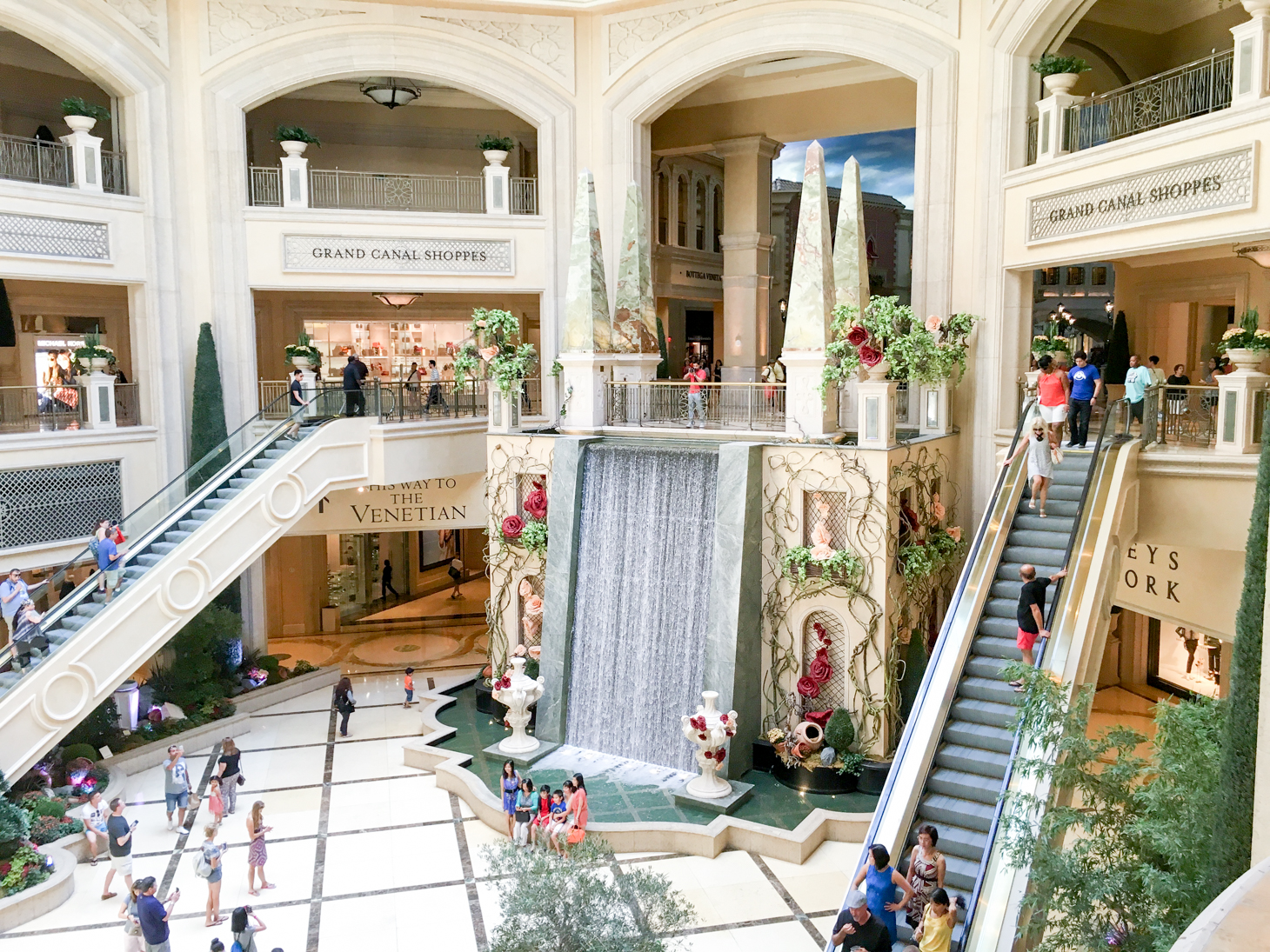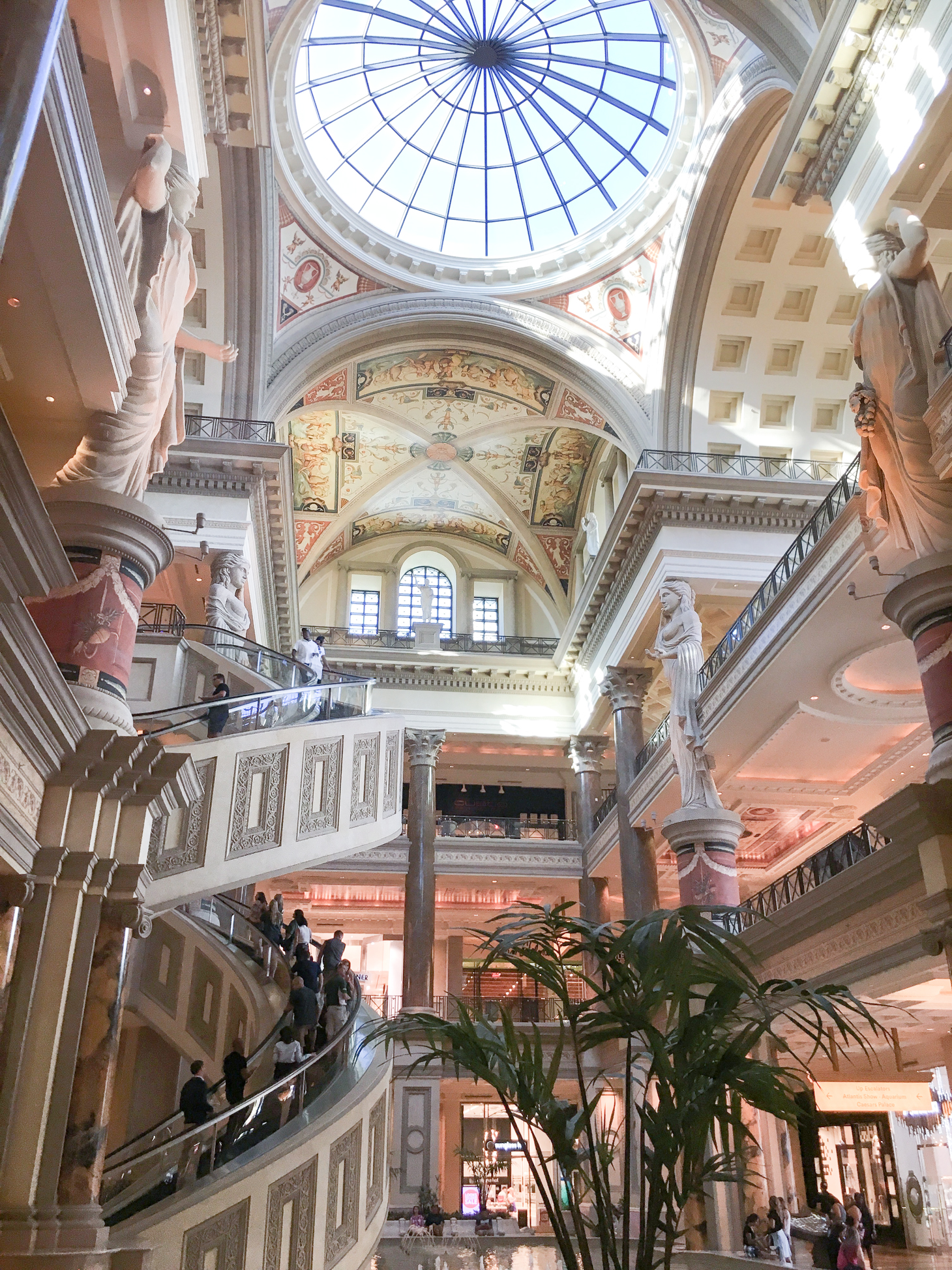 What to do
Apart from the obvious gambling & lounging by the pool, there are quite a few things to do in Vegas. First of all, lace up your sneakers and go for an early morning walk along the Strip. The streets are nearly empty at that time of the day and you'll be able to enjoy all the sights & take great photos. Stop by to admire all the hotels and do not hesitate to step inside to get the full experience. Pop by the New York New York hotel and get on their roller coaster. While it is definitely not for those of you who are a bit afraid of heights, it was one of my favorites! Also, jump on the monorail that connects multiple hotels as you'll get a unique point of view of the city.
Seeing a show in Vegas in a real must. Book your tickets in advance to get the best seats available or simply pop by their box office during the day to see if they have any left. We went to see Britney's Piece of me and I just loved it. Of course, I am a die hard fan so this isn't a surprise but Renaud absolutely liked it as well, and trust me, he's pretty hard to impress!
Finally, the best experience that we got in Las Vegas was our helicopter ride to the Grand Canyon. It is really expensive but we splurged and didn't look back. We chose Maverick and their service was impeccable. Their shuttle comes to pick you up at your hotel and drops you at the heliport. Their staff is super nice and will be happy to answer any of your questions. The flight was simply breathtaking and we each got a chance to sit in the front. On our way to the Canyon, we saw multiple small cities as well as the famous Hoover Dam which is a large dam near Vegas. We landed in the Canyon after a good 50 minutes and we spent half an hour just enjoying the sights. The pilots set up tables, drinks & snacks for us and I still pinch myself at the idea that I drank champagne with my husband in the middle of the Grand Canyon. I'm planning a full post about Grand Canyon soon so I'll tell you more about that next time!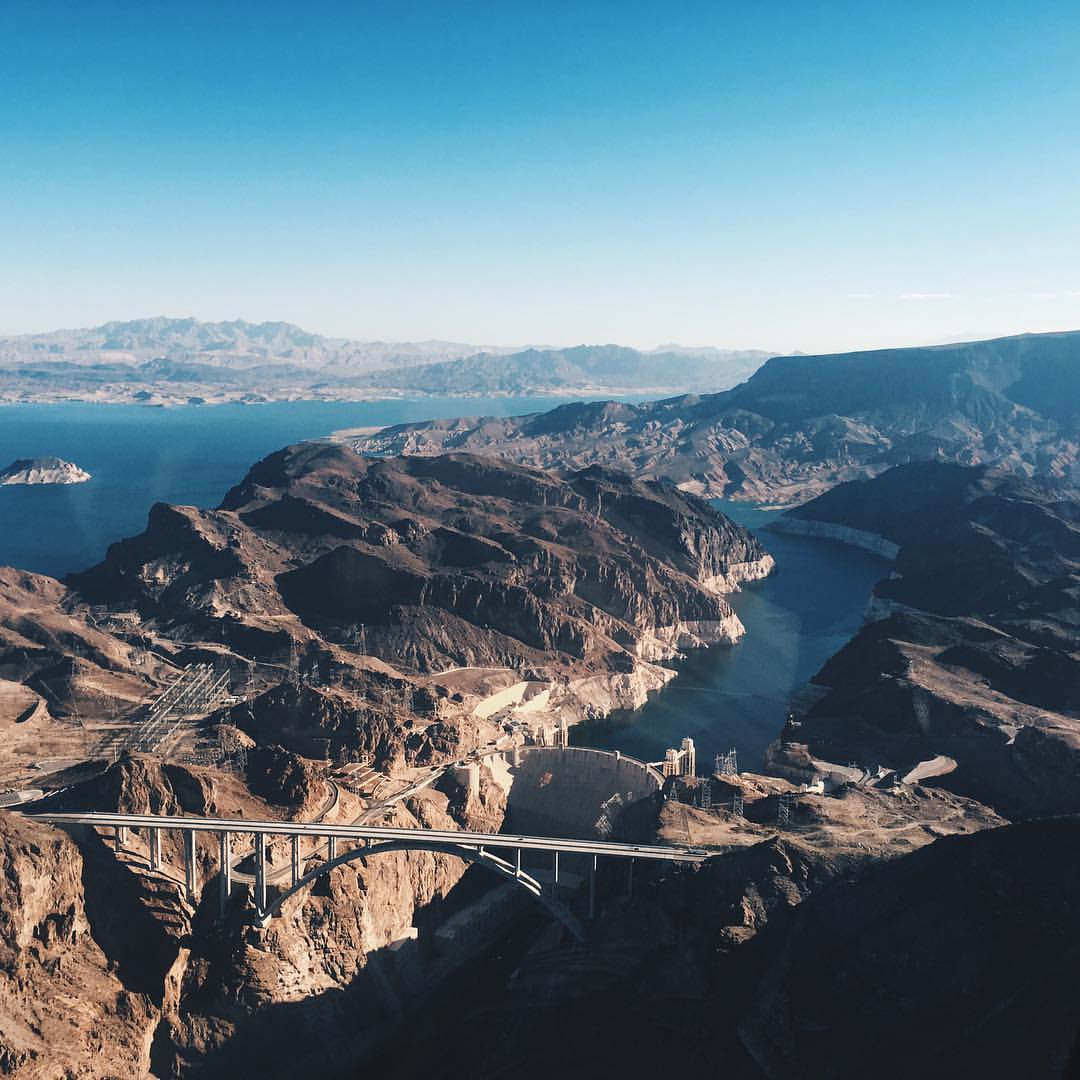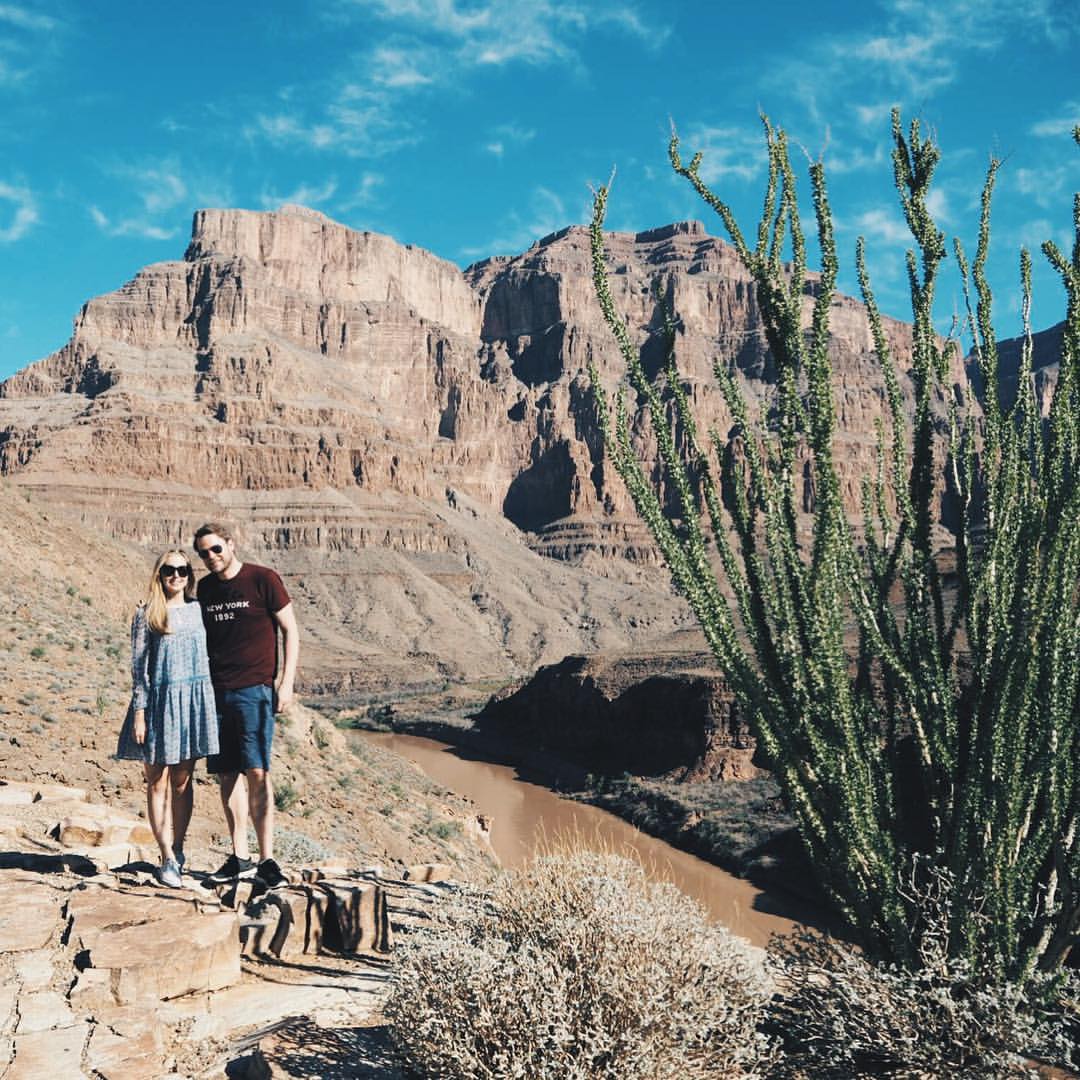 What to pack
People are very, very casual in Las Vegas. During the day, everyone is wearing shorts & sneakers so don't be scared to pack your favorites. The weather is pretty hot as you all know so pack accordingly. Don't forget to throw a couple of bikinis in your suitcase to lounge by the pool and take your favorite sunnies with you as well! For dinner, shows & parties, people tend to go all out. Think bodycon dresses, leopard accessories, and sky-high platforms shoes! As you all know, that isn't very me so I simply packed my favorite dresses like this one & this one. I wore high heels every single night but be careful to pack really comfortable sandals as you do quite a bit of walking! Also, be careful on those nasty escalators as they can destroy your prettiest heels in seconds!