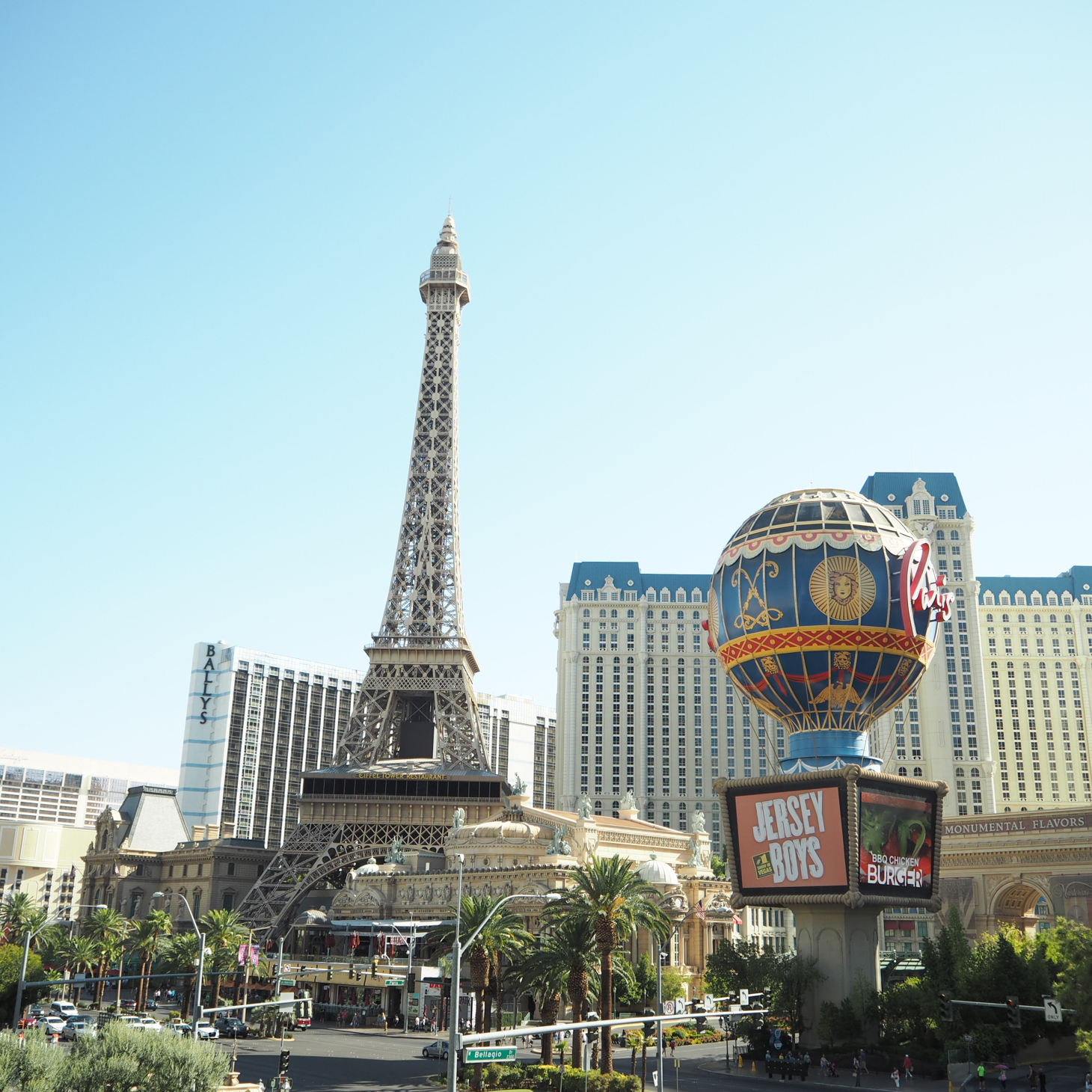 Spending some days in Las Vegas has been a dream of mine for quite some time. I remember watching The Hills and being jealous of their Vegas getaways and when Britney Spears (my childhood hero) landed a show in the city, I knew I had to get there.
I've been trying to plan trips to the Sin City before but they've always failed, mainly due to budget. Heading to Vegas is pretty expensive, especially when it comes to plane tickets. Thankfully, when Renaud & I started to talk about honeymoon ideas, a trip to the US came up really quickly and we finally booked our dream trip through a travel agent.
So, we headed to Vegas at the beginning of September, after a long, very long, journey. We first landed in Washington at around 3PM local time and waited for another 4 hours before catching our plane to Las Vegas.  I remember feeling very excited yet a bit nervous to discover this city that I've heard so much about!
We stayed in Vegas for a good 3 days and that was perfect. We had time to do everything that we had planned and yet, we never felt rushed. We booked a room at the Bellagio which, in all honesty, was very disappointing. While our room was nicely decorated, the bathroom needed a good renovation, our windows were a bit too dirty to fully enjoy the fountain views and the staff was stressed out all the time. If I were to stay in Vegas again, I'll probably head to the Cosmopolitan, which is just next door but has a better, more modern, infrastructure.
Anyways, that didn't stop us from enjoying the city. From insane roller coasters rides to endless shopping & gambling, we really made the most of it. The city wasn't like what I expected and I was surprised by nearly everything. As a pedestrian, you barely walk as there are escalators and lifts absolutely everywhere. I felt a bit weird to never really cross the street (there are pedestrian bridges over the main roads) but after awhile I just got used to it. Another thing that surprised me is how casual everyone is. Most of the people that we've met were dressed in shorts & sneakers so we quickly embraced the trend and put on our favorite Converse.
Since we were a bit jet-lagged, we made the most of it by going out early in the morning. The streets are nearly empty at around 8AM which makes it so nice to walk down the Strip. We finally decided not to get (re)married in Vegas as we had originally planned as it was a bit too over the top for our taste but we definitely treated ourselves to quite a few things and experiences while we were in town. My two favorite memories are, without a doubt, hopping on a helicopter to visit the Grand Canyon (more on that coming soon!) and seeing Britney Spears perform (yup, I cried the whole time… Who knew I was such a fan!).
To me, Las Vegas is definitely a city worth seeing once in your life. It's like nothing else on earth and truly surprises you. That being said, I am not sure that I'll return any time soon as there are so many other places that I'd like to visit, especially in the US!
I'll be sharing my Las Vegas city guide next week to share all my favorites with you but in the meantime, I couldn't resist sharing some snapshots of our trip with you!