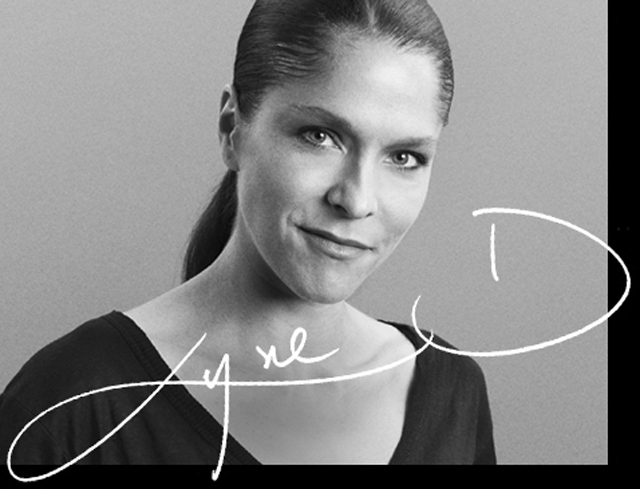 Last Thursday, I had the chance to meet the incredible Lyne Desnoyers, director of makeup artistry at Mac cosmetics. Talk about an adventure!The lovely lady welcomed us warmly, introducing herself with fun facts along the way (like when she used to paint her eyebrows like Elizabeth Taylor!). After a quick chat about what we are now looking for in makeup (the words glowy, healthy and eyebrows were overly mentioned!) she started, along with Elke Willemen (our own senior makeup artist here in Belgium), to apply makeup on the models.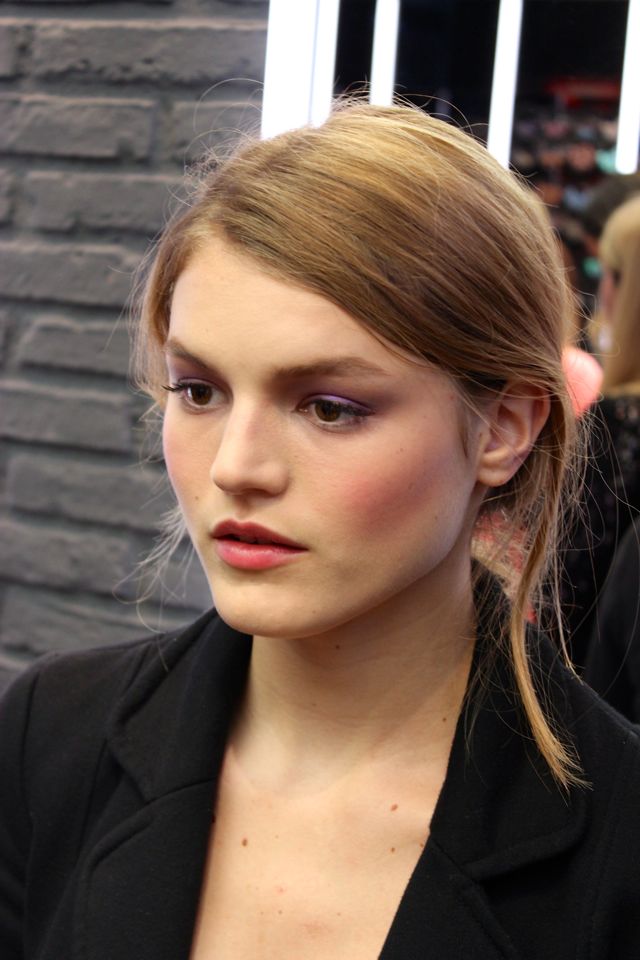 Let's talk about the first look, a matte complexion with a focus on the cheeks and the eyes. Lyne started by applying a face moisturizer. As she reminded us, the key to a beautiful complexion is to always start on a well moisturized face. She applied concealer where it was needed and added a bit of foundation. She then focused on the cheeks and used the new pro lip palette that contains 6 editorial red shades that are bestsellers at Mac (it includes two of my favorite Ruby Woo and Lady Danger that I mentioned in my top 5 red lipsticks video). She warmed the color on her finger before applying in to the cheeks to recreate a natural flush. The key here is to blend, blend and blend even more! She defined the eyebrows with a little bit of color but kept them really simple. For the eyes, Lyne chose a vibrant purple color that she applied all over the lid. If you want a more dramatic look for a night out, try a deep grape color blended all over: it looks stunning! Lyne kept her best trick for the last step and this got me hooked: she applied mascara with a brush. Lyne used a 205 fan brush (available online and in the pro store) to apply mascara to the lashes. This allowed her to color every lash without adding to much volume and the result was astonishing -read I already ordered the brush to recreate it at home.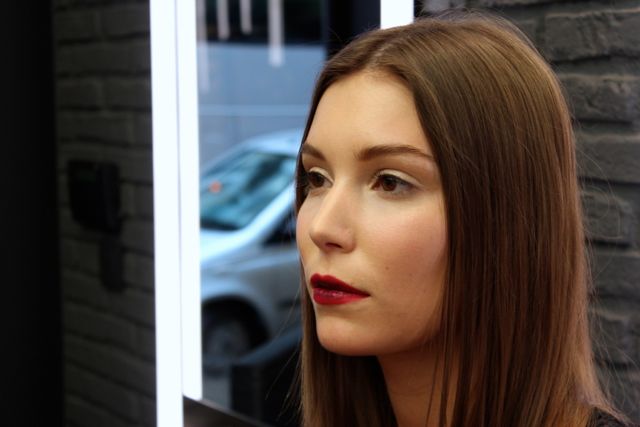 The second look was created by the lovely Elke Willemen. It is always a pleasure to see her work as she loves makeup and always seems so happy, a real sunshine! But moving on to the actual look. This time, Elke created a beautiful glowy complexion by using the strobe cream, a high reflective product, as a base. She then applied the mineralize foundation on top to give the skin a flawless look. She used a mix of transparent gloss and reflective pigments on the eyes to create a sheer but shiny effect.But the real deal here is the ombre lips. She started with a traditional red lip (lip pencil + lipstick) and then applied a plum color in the center of the lips before blending it slightly with a blending brush. The result is a vibrant lip which will be perfect for next season!
Do I need to say that I felt in love with MAC one more time? As I said before, once you go Mac, you never go back!