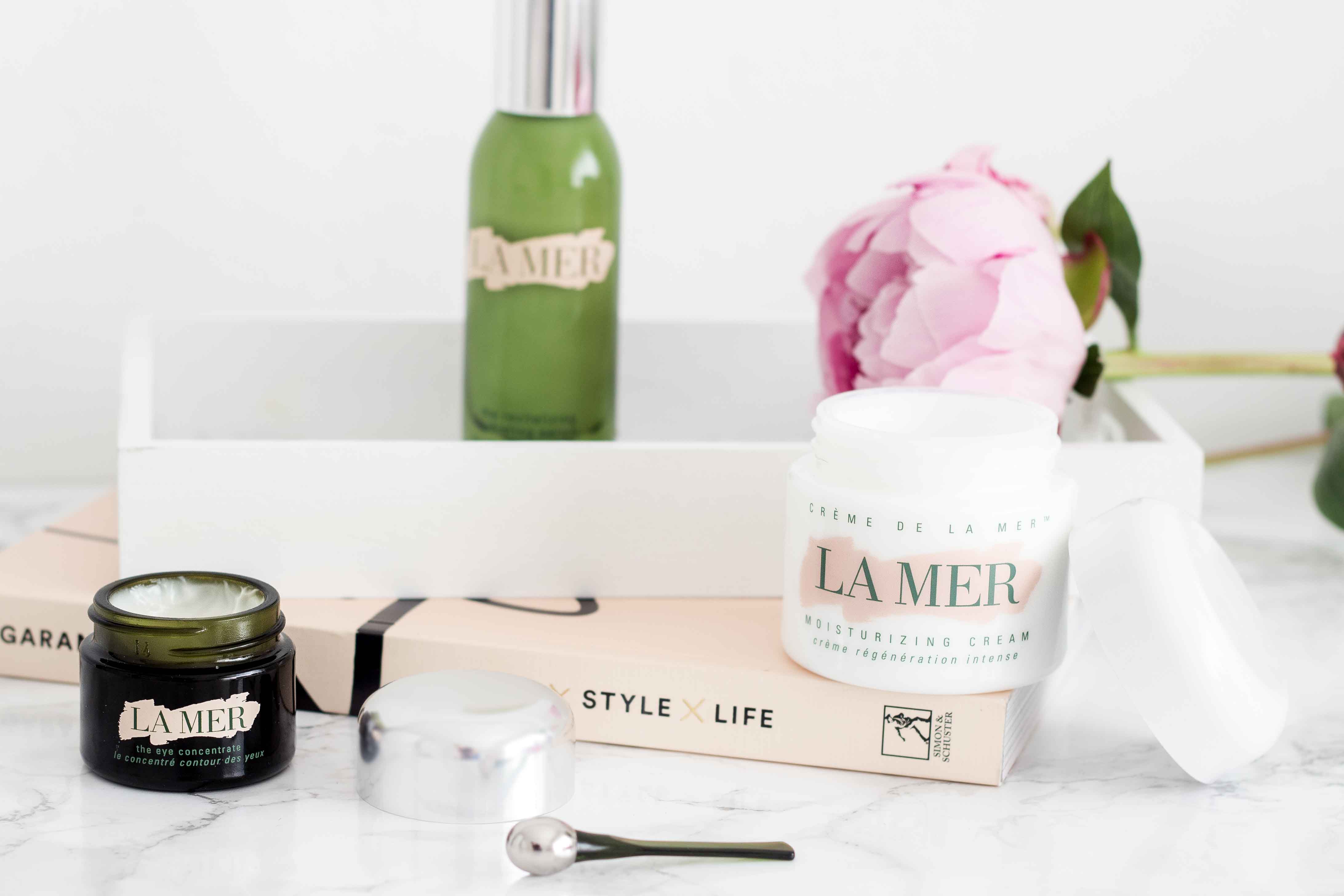 As I am sure you all know, I am a real skincare enthusiast. So when these La Mer products landed on my doorstep, I can't quite tell you how excited I was. La Mer is one of those brands that always intrigued me and I've admired their incredible corners in department stores around the world for years.
But La Mer was also a brand that I thought I'd never try. Their price range is way above what I usually spend and I've always found it a bit intimidating, to be honest. So when a pot of Crème de la Mer ended up in my hands, I was happy and excited to try it out in the comfort of my own home and learn more about it.
The main idea behind Crème de la Mer is that is was developed as an anti-inflammatory product. The creator of the product, Dr. Max Huber, suffered from several chemical burns after an incident during his work as an aerospace scientist. After searching high and low for a product that would help soothe his skin, he finally decided to make his own. It took him over 5 years and dozens of experiments to finally develop what would be known as Crème de la Mer.
To achieve such potent skincare products, the brand uses their own Miracle Broth, a blend of sea kelp, vitamins, minerals as well as a couple of oils. This highly concentrated ingredient is what makes their skincare so unique.
I bet that by now, you're all wondering does it work? Is it worth the hefty price tag? Well, here's what I can tell you: I absolutely love it.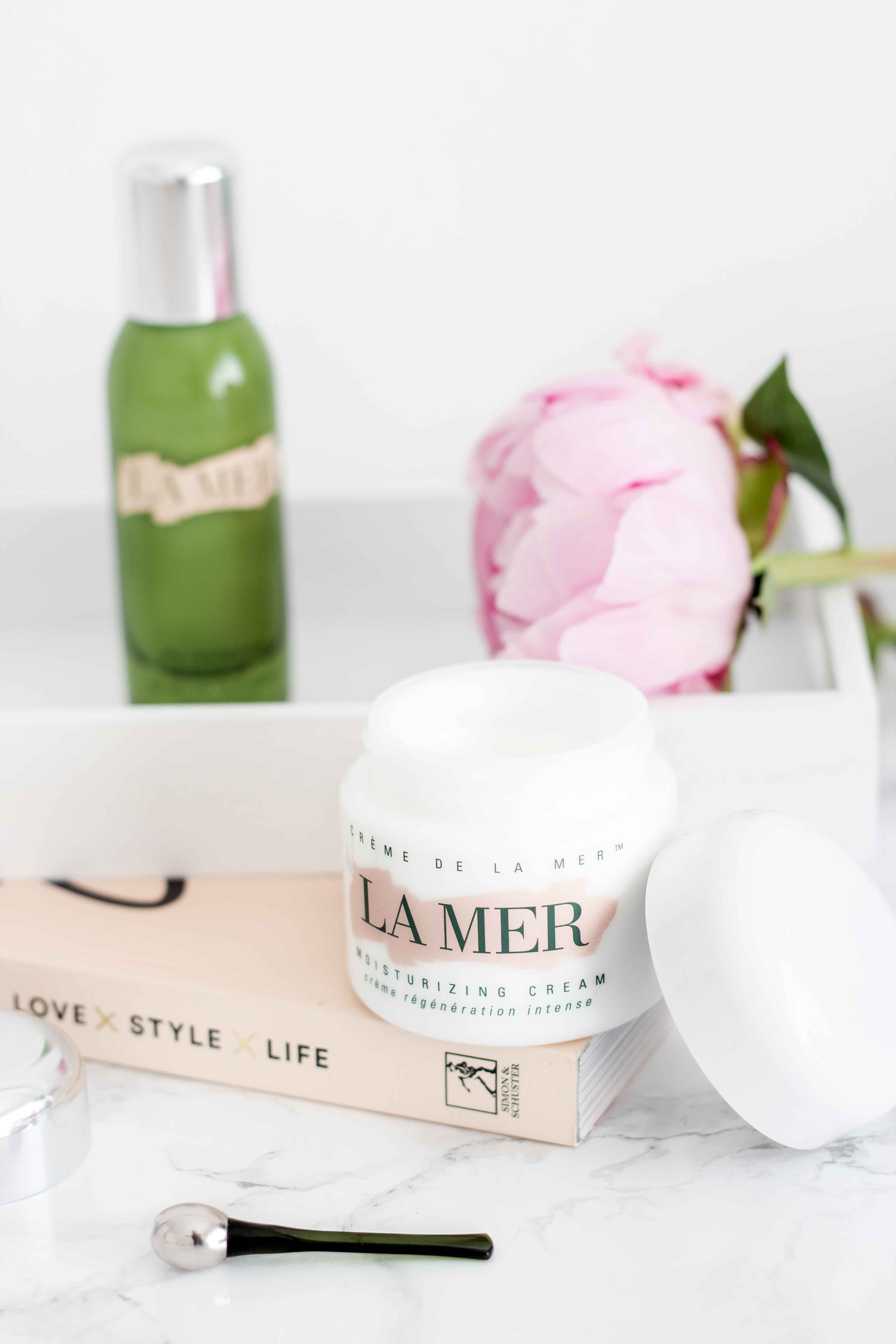 The moisturizing cream was the first product that I tried. I was instantly hooked on its luxurious and dense texture. While it feels quite thick in the packaging, it warms up between your fingers to become this rich, almost transparent texture that feels incredible on the skin. To be completely honest with you, it is the first face cream that I've tried with such an incredible texture. My skin feels nourished and plumped as soon as I apply it. It's been my daily moisturizer for over 3 months now and my skin has changed for the best. Sure, I still get the awkward acne spot every now and then but my skin feels less tight and really nourished from the inside out.
The next product that I tried was the revitalizing hydrating serum and it blew me away. I am a big believer in serums as they penetrate the skin a bit deeper to work their magic. And while I still use my holy grail serum at night, I've switched to this one for mornings. First of all, I love the packaging. While the bottle is in glass (not the best for traveling), it comes with a pump that delivers just the right amount of product every time. The serum is white with a very liquid formula. My favorite way to apply it is to pump a bit of product onto my fingers and then gently pressing it into my skin. I can immediately feel my skin getting more comfortable (if you have dry skin, you know the feeling) and it really boost the action of my face moisturizer even more.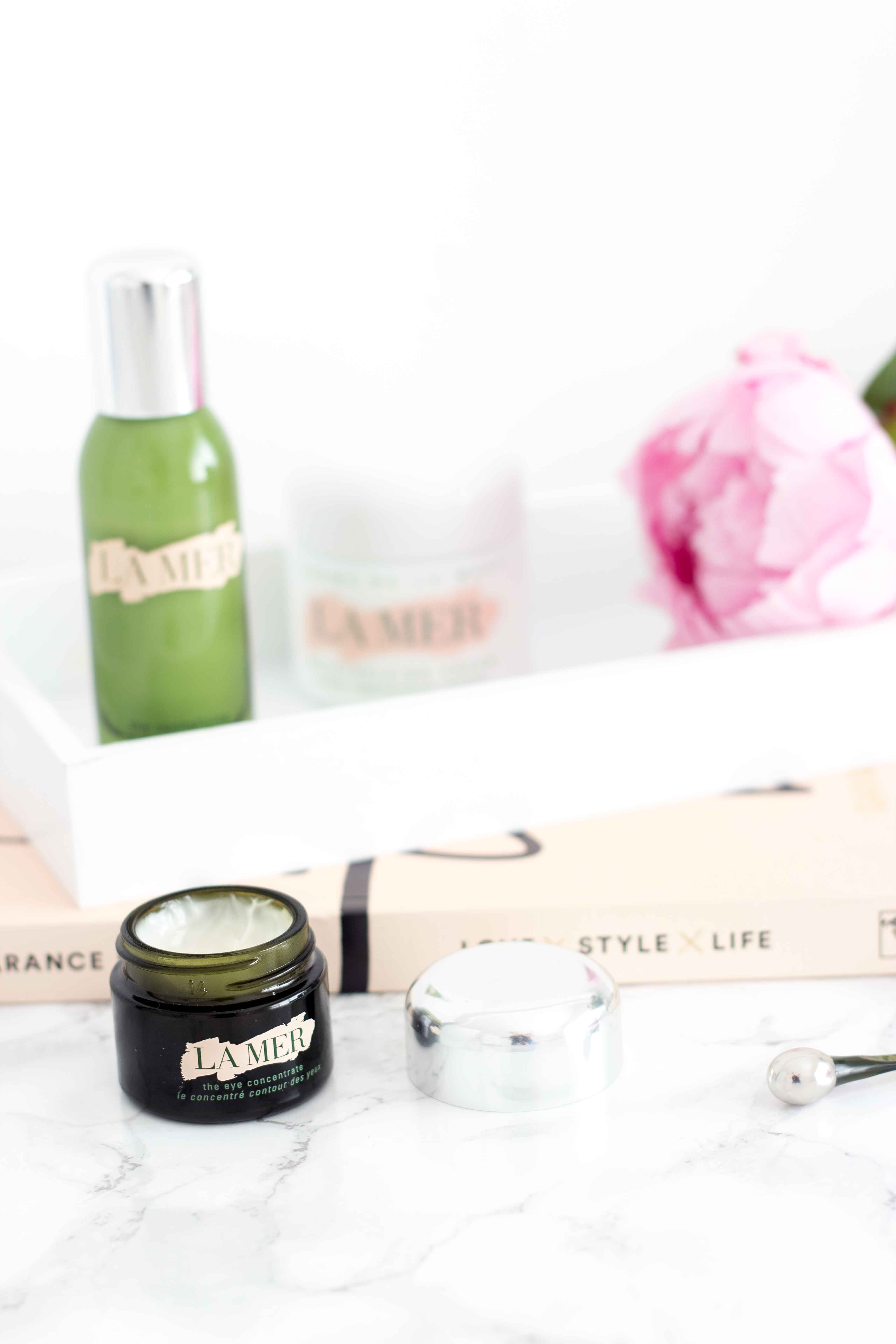 Finally, the last product in my routine is the eye concentrate. As I've told you before, I am pretty lazy when it comes to eye cream and it is a step that I used to skip most days. I say used to because, for the last year or so, I've really noticed that the skin around my eyes is pretty unhappy. I am starting to see fine lines appear and I get very dry eye lids. It was enough to convince me of the benefits of eye creams! While I still love and use this one, especially if I'm traveling or in a bit of a rush, I've fallen head over heels for the eye concentrate. As the name suggest, it is a rather thick eye cream that comes with its own little tool to massage it onto the skin. I am going to be honest with you, I don't really use the little tool regularly. Sure, if I am having a pampering night I'll whip it out and roll it gently around my eyes but on a daily basis, I just use the cream on its own. While I was convinced that I hated such thick consistencies when it came to eye creams, this changed my mind. A tiny bit of product is plenty enough to do both eyes and the result is astonishing. My dark circles are nearly forgotten and I apply just a tiny bit of concealer while I used to pile it on just a few months ago. While my fine lines are still there, my skin is very smooth and not sensitive at all. This was a real game changer for me.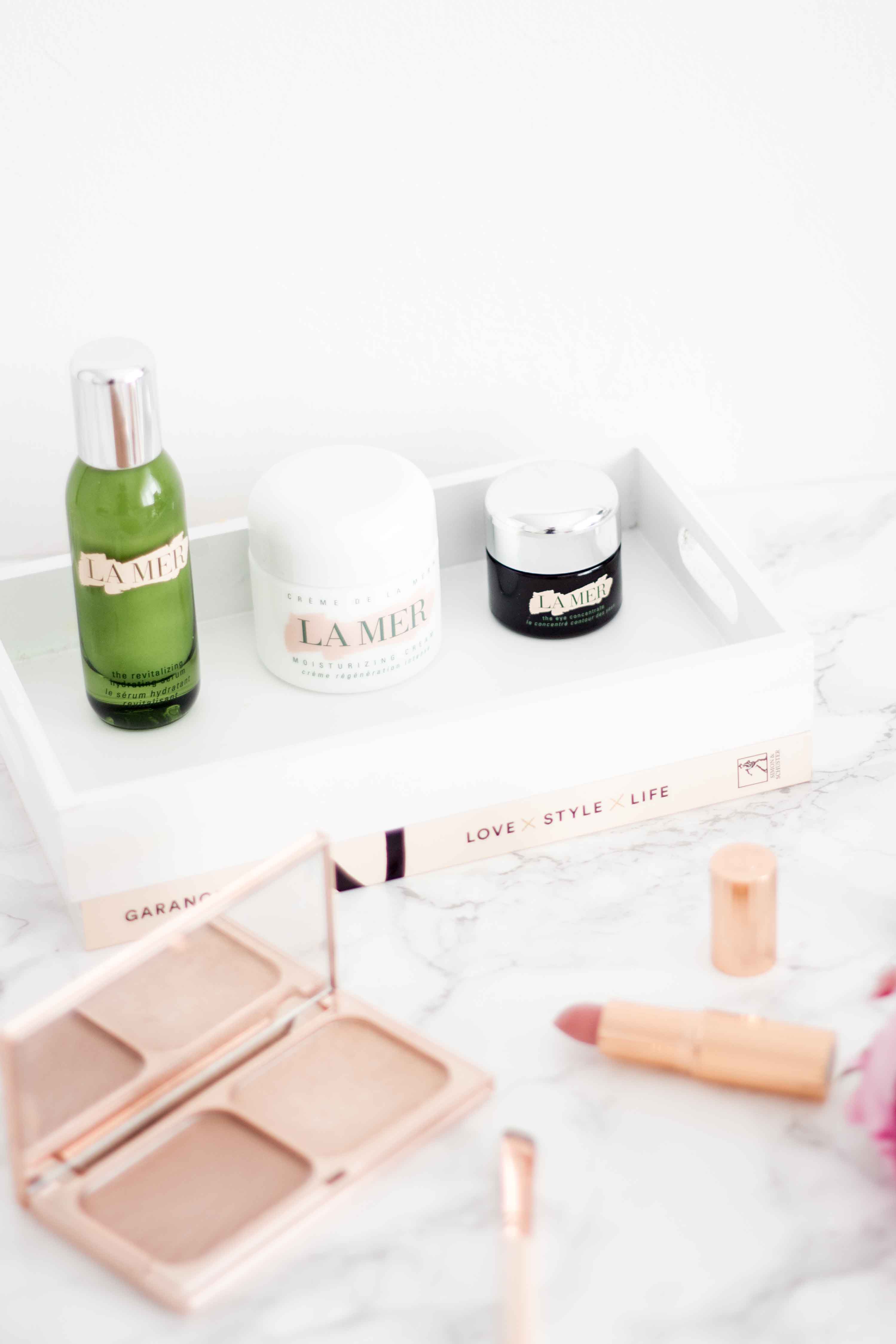 What's your current skincare routine? Do you have any Holy Grail products? Let me know in the comments!