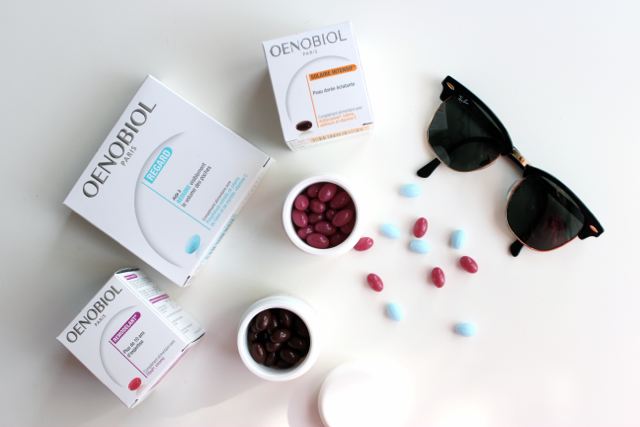 Happy Monday everyone! And it is indeed a happy Monday since I teamed up with Oenobiol to spoil two lucky ladies!
I am sure that you all know Oenobiol by now. Their range of supplements is available in a large number of pharmacies and they're known to have a solution to every issue, from hair loss to anti-aging.
You might already be familiar with the 'solaire intensif' supplement as it is pretty popular before summer hits. I am personally a fan of this product as I find that it definitely helps me to develop a nice and even tan on my skin. Of course, you still have to use a sunscreen but chances are that you will notice a major difference when you start using it.To help you stay on track this summer, Oenobiol is also offering two other products in this giveaway. The first one being their 'remodelant' supplement, which will help you to stay focused on your health & nutrition this summer.The second one will quickly become your best friend after those long summer night outs. The 'regard' supplement is packed with vitamin C and will help you fight puffy eyes within 15 days!
So, tempted? Simply enter the giveaway below (all the rules are in there as well) and cross your fingers!