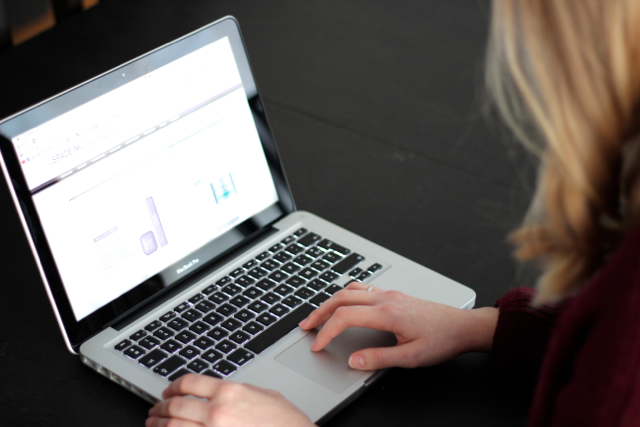 Online shopping is the best and the worst invention ever. While I love to go out and explore a beauty hall, I have to admit that beauty shopping in Brussels isn't as glamorous as it sounds. While some places in the city have great offerings (like Cosmeticary or Senteurs d'Ailleurs) some brands are pretty much impossible to get hold off on Belgian soil.
I've threw together a list of my favorite online spots. Beware that these sites may be bad for your wallet, good for your body and will set your relationship with your mailman to a whole other level!
Cult Beauty
When it comes to shopping online for beauty products, Cult beauty is one of my favorite sites. With hand selected (and tested) beauty products from all around the world, this is the place to go if you're looking for something out of the ordinary. The ladies over there know what they're talking about and each product comes with a detail description and a "why it's cult" mention.
My favorites include AlphaH liquid gold, Aesop parsley seed mask, Jouer matte moisture tint and Ren rose body wash.
Feelunique
Feelunique is my go to destination for everyday beauty products -cheaper. I don't know how they do it, but everything on Feelunique is a tad bit cheaper than in your regular department store. With a wide range of brands, from drugstore to high end, and free delivery, I've become quite obsessed with the site.
My favorites include Rimmel by Kate Moss lasting finish lipsticks, Rituals fortune shower oil, Jimmy Choo perfume and Morrocan Oil hydrating styling cream.


Sephora
I think that we will all agree that it doesn't really get better than Sephora. Every time I spot the black and white store, my heart skips a beat. While Sephora in France hasn't such a great offering as overseas, it is always nice to hop in there for some hard to find elsewhere brands. The best about it, is that the French website delivers to all Europe. Shipping costs are a bit expensive though, so group your best mates and order together!
My favorites include Sampar foam peel, Urban Decay naked2 palette, Nars at first sight palette and Erborian BB cream.
Space NK
Space NK is my favorite destination for ultimate luxurious pampering. With a wide offering, from scented candles to luxury bath oil, it is easy to get carried away. Head over there for exclusive brands and don't forget to check their offerings during the sale!
My favorites include Living proof instant volumizer, By Terry touche veloutée, Dyptique opopanax candle and Clarisonic Mia 2.
Farmaline
I love a good "French pharmacy" beauty find. You might even remember this video in which I raved about my must haves. But sometimes, I don't really feel like going to the pharmacy. I can't seem to find one near me that stocks all of my favorite brands so I rely on Farmaline for all my pharmacy shopping.
My favorites include Caudalie eau de beauté, Nuxe huile prodigieuse, Korres protéines de lait and Bioderma Créaline H20.
Boots
When I heard that Boots was finally offering delivery to Belgium, I jumped off my chair. Seeing by your enthusiasm on Twitter, I am not the only one happy about the news! I've loved Boots from as far as I can remember (it was my main provider of sparkly shower gel and scented lip balms when I was 11) and I always stop there whenever I am in the U.K.
My favorites include: Hydraluron moisture booster, Real techniques expert face brush, Sèche vite top coat and Revlon photoready cream blush.