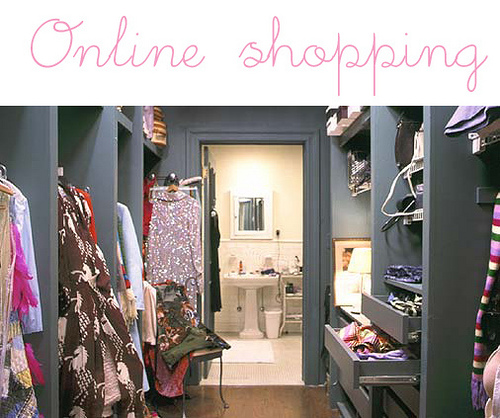 I've been thinking about doing this article for a while now.I love shopping, and, to be honest I am more a shopaholic than a really careful buyer (but I am trying to improve by doing a fashion diet), so of course, I love online shopping.There's no opening hours, you can find rare items or brands that are not sold where you live and you can get really good prices on a huge amount of things.
Here are my tips!
So, here are my favourites and my advice for a safe online shopping!Ca fait pas mal de temps que je pensais faire cet article…
J'adore faire du shopping, et, pour être honnête je suis plus une accro du shopping qu'une acheteuse minutieuse (mais j'essaye de m'améliorer en faisant une fashion diet), alors cela va sans dire que j'adore le shopping en ligne!
Pas d'heures d'ouvertures, la possibilité de trouver des pièces rares où indisponibles là où vous vivez et en plus, il y a moyen de faire de très bonnes affaires sur un énorme nombre de choses.
Voici mes conseils!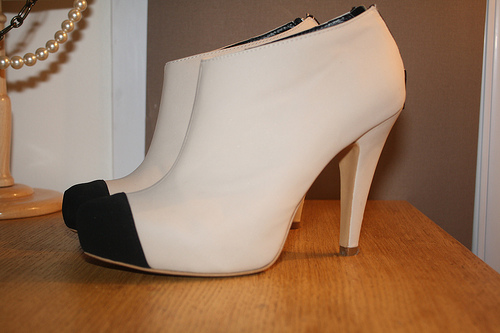 My Asos booties I got last autumn
One of the fashionista favourite online shop is Asos.It's the perfect place to find everything on trend or seen on celebrities for a very affordable price. They sell their own brand Asos but they also sell some designers items as well. Plus, they run sales and promotions all year long!The shipping price depends on your country (for example, it's only 3€ to ship to France).Once, they delivered me the wrong item (I ordered a cropped blue jacket and ended with a red ruffle dress) and I was really pleased with the costumer service. I e-mailed them and they answered me the same day! They shipped me the correct item and I returned them the dress for free, so hourray to that!
Une des boutiques en ligne préférée des fashionistas est Asos.
C'est l'endroit parfait pour trouver tout ce qui est tendance ou qui a été vu sur une célébrité à un prix plus qu'abordable.
Ils vendent non seulement leur propre marque Asos mais également quelques autres pièces de marques différentes. De plus, ils font des soldes et des promos tout au long de l'année! Le montant de la livraison dépend de votre pays (par exemple, c'est seulement 3€ pour se faire livrer en France).
Une fois, ils m'ont livré le mauvais article (j'avais commandé une veste cropped blue et j'ai fini avec une robe rouge à volants) et j'ai été super satisfaite du service après-vente. Je leur ai envoyé un mail auquel ils ont tout de suite répondu! Ils m'ont directement envoyé le bon article et je leur ai renvoyé la robe gratuitement, alors hourra!


I lived for a year in England when I was younger, and it trully was paradise on earth for shopping! I quickly became addicted to Topshop and Urban Outfitters. Luckily for me, they do have online shops!
J'ai vécu pendant un an en Angleterre quand j'étais plus jeune, et c'était réellement le paradis sur terre niveau shopping! Je suis rapidement devenue accro à Topshop et Urban Outfitters. Heureusement pour moi, ils ont des boutiques en ligne!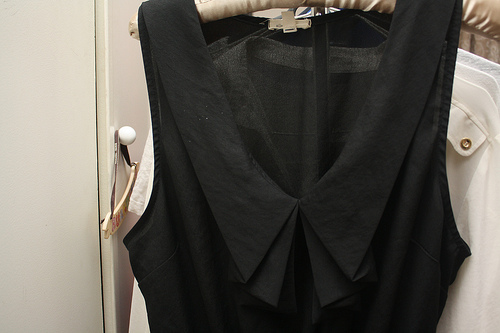 A Silent + Noise black dress I got last summer

Urban Outfitters is for sure one of my favourite. I can find some of my favourite brands such as Silent + Noise and Something Else that are not available in Paris.They also do have a home department, which is great for presents!
Urban Outfitters est certainement l'un de mes chouchous. Je peux trouver quelques unes de mes marques préférées comme Silent + Noise ou Something Else qui ne sont pas disponibles à Paris.
Ils ont aussi une catégories maison, qui est juste parfaite pour faire des cadeaux!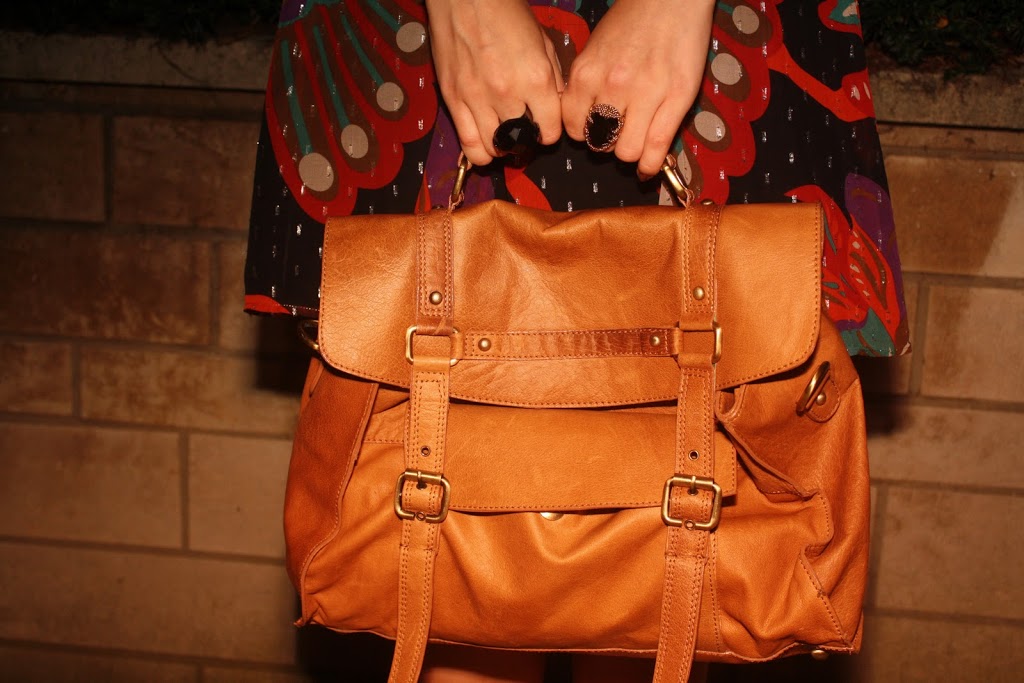 My topshop satchel that I also got last summer
Topshop. Do I really need to say more?
Shoe heaven.
Topshop. Dois-je vraiment en dire plus?
Le paradis des chaussures.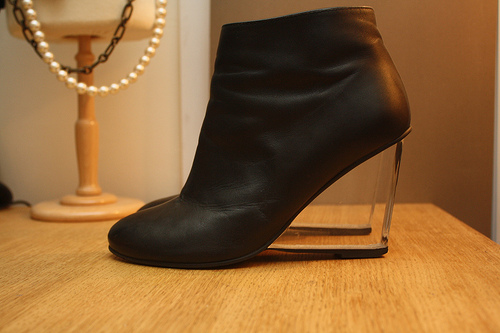 Queen's wardrobe wedges
Queen's wardrobe is the perfect place to find basics but trendy clothes. It's actually a real treasure: I always find items I've been wanting for months but that I didn't find in the shops. Just be careful with three things: they only have unique sizes for clothes,you might have to pay duty fees as it's from Korea and, that might sounds silly but, as it's korean, be careful because if you're really tall, a dress or a skirt might be really short on you! That being said, I highly recommend it!


Queen's wardrobe est la boutique idéale pour trouver des pièces basiques mais tendances. C'est en réalité un vrai trésor: j'y trouve toujours des pièces que je cherchais depuis des mois sans succès dans les magasins. Faites juste attention à trois choses: ils ont une taille unique pour les vêtements, vous risquez d'avoir à payer des frais de douanes comme cela vient de Corée et, ça peut paraître idiot mais comme la marque est Coréenne, si vous êtes très grande, une robe ou une jupe peut être très courte sur vous! Ceci étant dit, je vous le recommande fortement!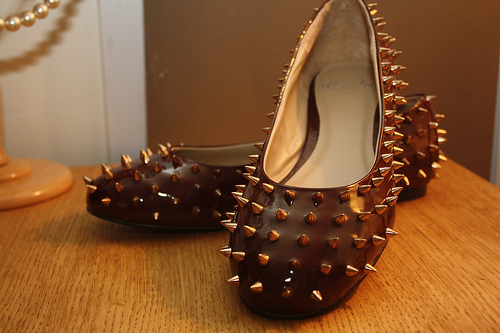 My Kandee flats I got on sales
Kandee is a british shoe brand that you might have heard about in magazines or on the internet. They do colorful unique shoes, which I really like. I ordered my first pair during sales, and I don't think it will be the last one. The shipping is super fast and the quality is good!
Kandee est une marque de chaussures britannique dont vous avez certainement entendu parlé dans les magazines ou sur certains blogs. Ils font des chaussures colorées, ce que j'adore. J'ai commandé ma première paire durant les soldes, et je ne pense pas que ce sera la dernière. La livraison est super rapide et la qualité est au rendez-vous!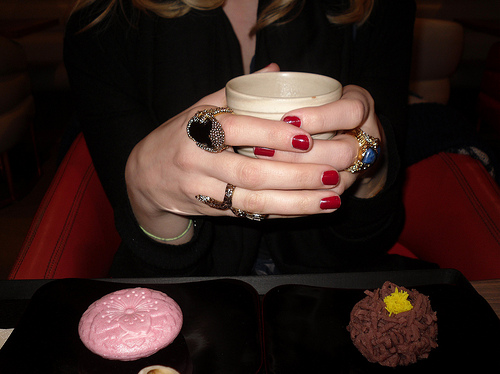 A part of my Bimba & Lola rings collection!
As you certainly guessed from reading my blog, I am a huge fan of Bimba & Lola. They do amazing accessories, from rings to bags. Sadly, the shop on my street closed a week ago. But, luckily for me, they have recently launched their online shop! The delivrery is super fast (well, they do ship with DHL which I hate!) and the packaging is just perfect!
Comme vous l'avez certainement deviné en lisant mon blog, je suis une grande fan de Bimba & Lola. Ils font des accessoires incroyables, que ce soit des bagues ou des sacs! Malheureusement, la boutique qu'il y avait dans ma rue a fermé il y a une semaine. Mais, je suis sauvée puisqu'ils viennent de lancer leur boutique en ligne récemment! La livraison est super rapide (bon, ils livrent avec DHL, ce que je déteste!) et l'emballage est juste parfait!
But, to be honest, when I shop on the internet, I always look for good deals. So here are my little secrets:
Mais, pour être honnête, quand j'achète sur internet, je cherche surtout des bonnes affaires. Voici mes petits secrets: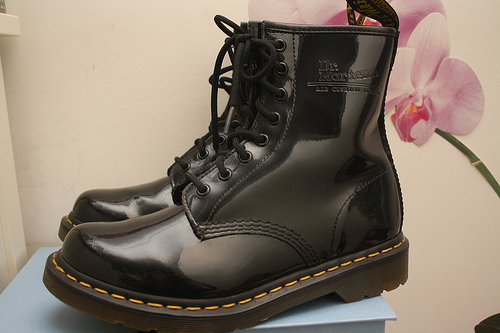 Brand new Dr Martens I got from Vestiaire de copines for 1/3 of the price
Vestiaire de copines is a great concept. It is a second hand luxury website from France. The principle? When you buy something, the item is sent first to their office, so that they can check the authenticity, the state and the size of it before they send it to you. So, it makes this website great for dsigners items like shoes, bags and accessories. Plus, they have a lot of items, so you always find something you love. And the great thing is that you can subscribe so that they send you an e-mail each time that an item from one of your favourite brand is up for sale.
Vestiaire de copines est un super concept. C'est un site de seconde main de luxe français. Le principe? Quand vous achetez quelque chose, l'article est d'abord envoyé dans leurs bureaux, de manière à ce qu'ils vérifie l'authenticité, l'état et la taille de l'objet avant de vous l'envoyer. C'est donc le site parfait pour acheter des pièces de créateurs comme des chaussures, un sac ou des accessoires. De plus, ils ont des tonnes d'articles, donc on trouve toujours quelque chose à se mettre sous la dent. Et, une autre chose super est qu'il ya moyen de s'inscrire à des alertes de manière à ce qu'à chaque fois qu'un article d'une marque que vous aimez est posté, vous receviez un mail.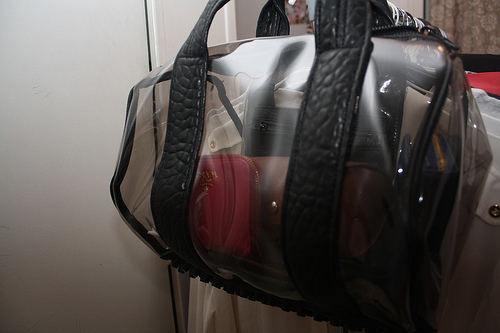 My Alexander Wang transparent bag I got from the Outnet
The Outnet is the "outlet" of the famous site Net à porter. Which means you find brand new designer's items from previous seasons. They always have new items coming in so you always have to keep an eye on it! And the shipping is one of the best!
The Outnet est l'outlet du fameux site net à porter. Ce qui signifie qu'on y trouve des articles encore neufs de designers des saisons précédentes. Ils ont toujours de nouveaux articles qui arrivent, donc gardez le toujours à l'oeil! Et la livraison est l'une des plus soignées que je connaisse!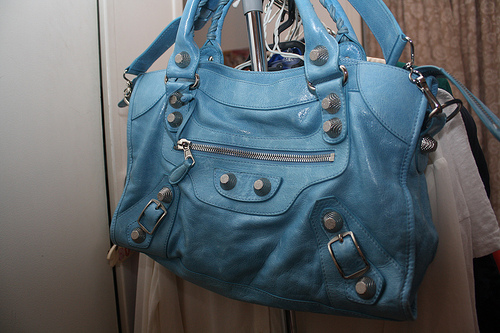 My beloved turqoise Balenciaga found on Ebay last year.
But, the place to find real treasure at really good price is ebay.I know that most of the people are relunctant to buy on ebay, but if you follow simple rules, you can stay safe!*First, always buy from powersellers or people with a lot of positive feedback (try to avoid people with 0 feedback)*I always check what the seller sold before. For example, if I buy a designer item, I look to see if the seller sold a similar item before and what was the feedback.*Always pay with Paypal. Paypal offers you an refund if you never receive the item, or if it's fake or damage. I had to use it two times and I got a full refund each time! So really, use it to stay safe on ebay!*Don't forget to check where the seller is. Avoid China for designer items has they are often fake.*Don't forget that if you buy from another country, you might have to pay  custom fees (If you live inside the E.U there is none if you buy from another E.U country). Be careful with that, it might ended up being a very expereince purchase.*Be realistic: even if Ebay is a great place to buy cheaper, you can't really buy a brand new expensive handbag for 100€.*Be careful with people that can't give you a proof of authenticity because they received the item as a present, these are often fake.*If you buy a designer item, always compare the photos found on ebay with photos of the real thing. Do not hesitate to ask for more photos from the seller.*Visit different ebay websites like Ebay Uk, France or Italy. For example, if you look for something from Topshop, try to have a look on the U.K website as Topshop is very popular in England.
Mais l'endroit pour trouver de vrais trésors est ebay.
Je sais que la plupart des gens sont un peu réticents à acheter sur ebay, mais si vous suivez de simples règles, vous pouvez rester à l'abris!
*Premièrement, n'achetez que à des powersellers ou bien à des vendeurs avec pas mal de bonnes évaluations (évitez les profils 0)
*Je regarde toujours ce que le vendeur a vendu auparavant. Par exemple, si je veux acheter un article de marque, je regarde pour voir si la personne a déjà vendu des articles similaires avant et quelles ont été les évaluations.
*Payez toujours par Paypal. Paypal vous remboursera si vous ne recevez jamais l'article, ou bien s'il est faux ou endommagé. J'ai du y avoir recours deux fois et j'ai été remboursée intégralement deux fois! Alors vraiment, utilisez le pour rester tranquille sur ebay!
*N'oubliez pas de regarder d'où vient le vendeur. Eviter les articles de marques en provenance de Chine, ce sont très souvent des contrefaçons!
*N'oubliez pas que si vous acheter dans un pays étrangers, vous serez sans doute amenés à payer des frais de douane (si vous vivez dans l'Union Européenne vous n'en aurez pas si vous acheter dans un autre pays membre). Faites attention à cela, car une bonne affaire peut rapidement devenir bien plus onéreuse!
*Soyez réalistes: même si ebay est un endroit super pour acheter moins cher, vous ne pouvez pas vraiment trouver un sac très cher tout neuf pour 100€.
*Faites attention aux vendeurs qui ne donnent pas de preuve d'achat car ils ont reçu l'article comme cadeau., ce sont très souvent des contrefaçons!
*Si vous achetez un article de marque, comparez toujours les photos de l'objet ebay avec des photos de l'article authentiques. N'hésitez pas à demander plus de photos au vendeurs.
*Visitez différents sites ebay comme ebay France, Angleterre ou Italie. Par example, si vous cherchez un article de chez Topshop, essayez ebay Angleterre vu que Topshop est très répandu là-bas.





Let the shopping begin!