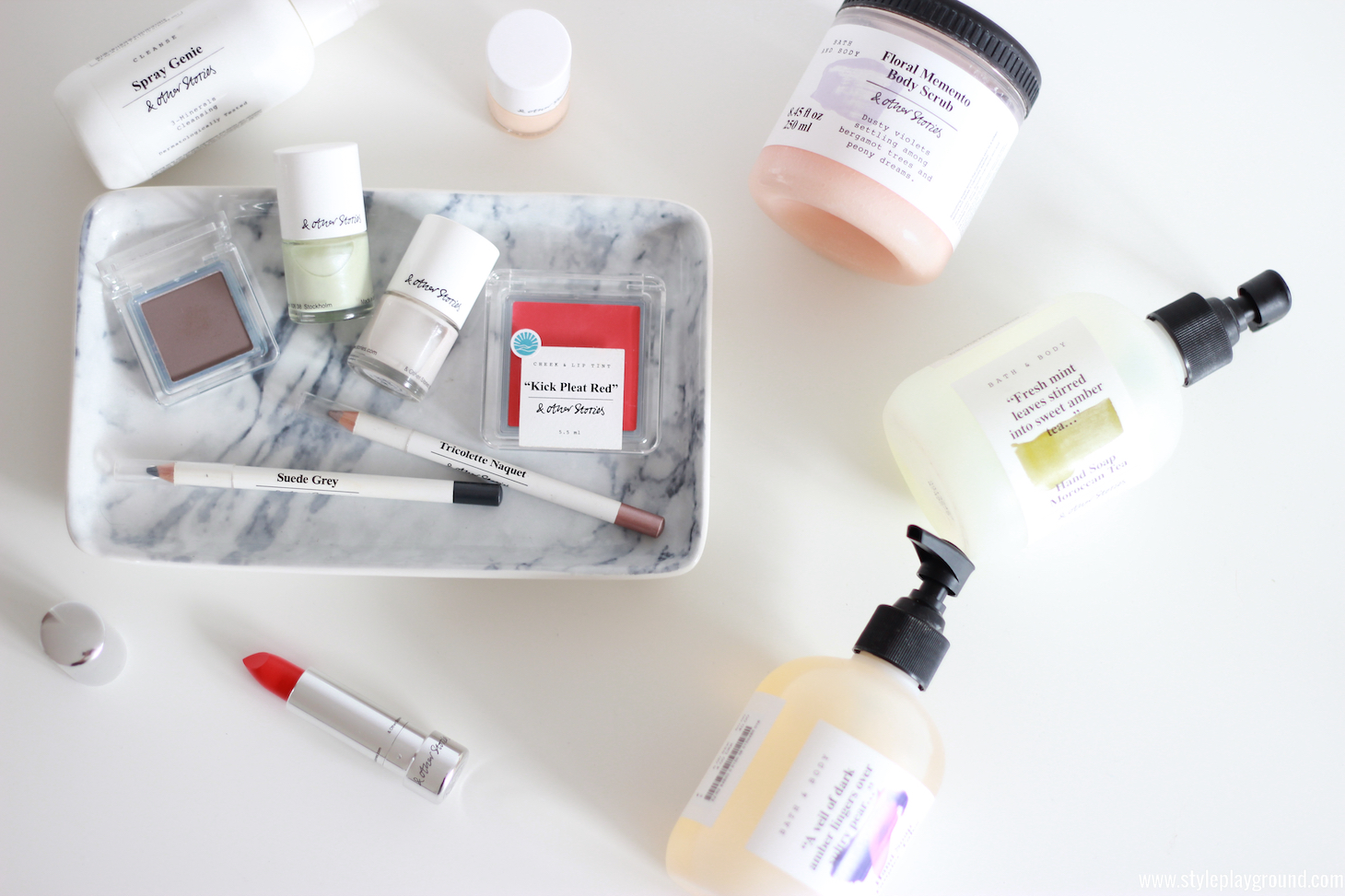 When & other stories opened its first store in Belgium, I was so excited to discover their products in real life. They have quite great clothes and an insane shoe collection but the one department that got me excited is the beauty department.
At first, I was skeptical and only bought a hand soap. I know, it doesn't really get more boring than that but we needed one and I thought that I might as well try something new. Truth is that it was so good that I went back the next week to get more goodies. Now, I find myself using their products more and more and I am yet to try something that I don't like.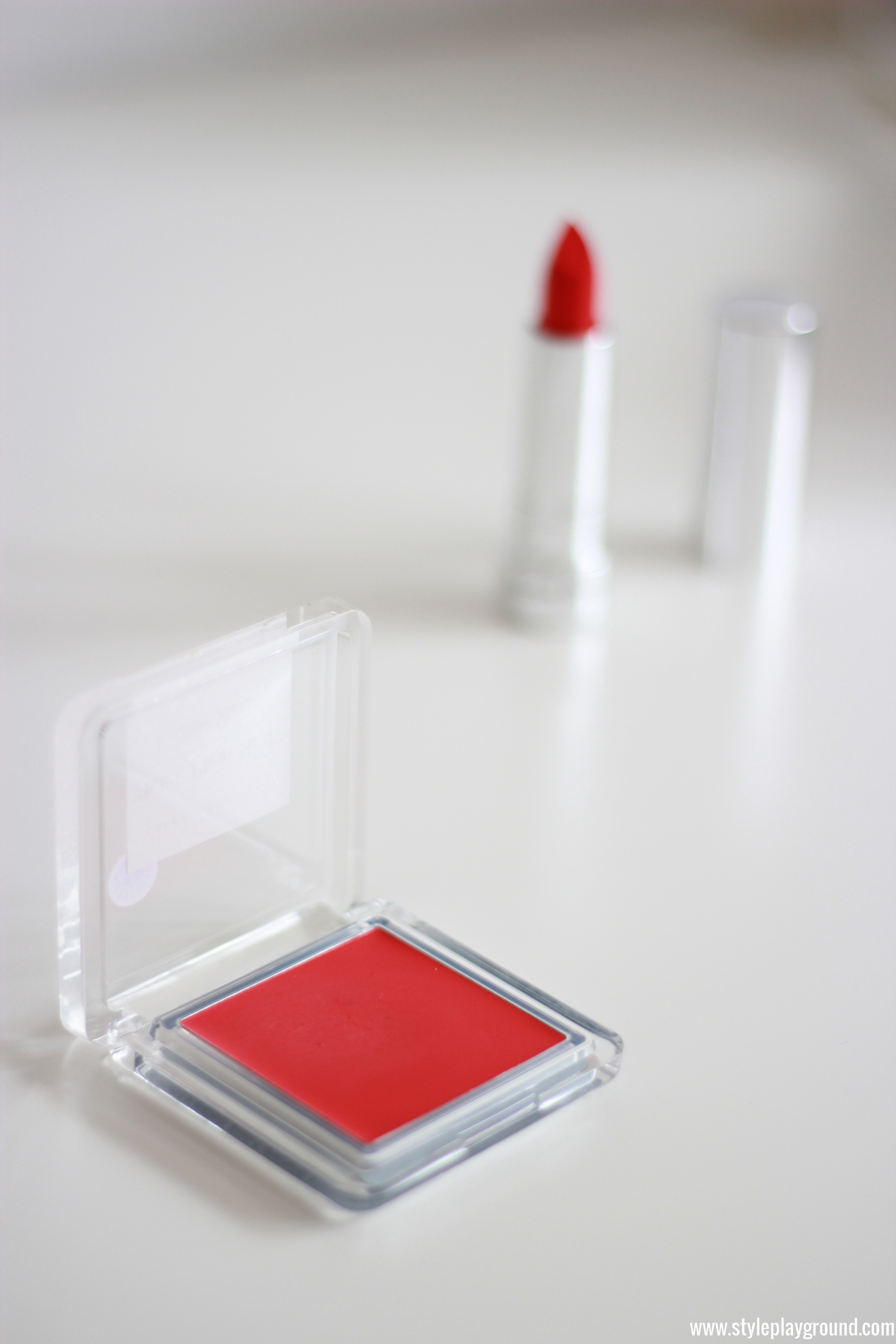 Their makeup range is a minimalist lover's dream. A dozen of products and a handful of colors, all prettier than the next one. So far, I've been loving their eye pencils, especially in the shades tricolette naquet & suede grey. These are not as creamy as I'd like them to be but they are precise and come in great and unique colors. I also use their eyeshadow in mocakdo carbon, a beautiful taupe shade with a matte finish which makes it the perfect crease color for everyday. Their cheek & lip tint in kick pleat red is as lovely as it sounds. This vibrant red shade turns into a sheer poppy red onto the cheeks to give you a very natural flush. Sadly, I find that the formula is a bit too drying for my lips… But the lipstick in melton sunset is the matte red lipstick that I have been waiting for. Indeed, these are called the demi matte lipsticks and they do exactly what they say on the tin! The finish is definitely more matte than anything but it still has that satin reflection that gives it more dimension. It's love at first wear. Finally, let's talk about their nailpolishes. I rarely stray away from my Essie colors but these are so good that they deserve a mention. The color range is the best I've ever seen and their 'barely there' shades are to die for. My personal favorites are moire green, bouclé greige & shoddy pink. All three of these are creamy, highly pigmented and beautiful on their own.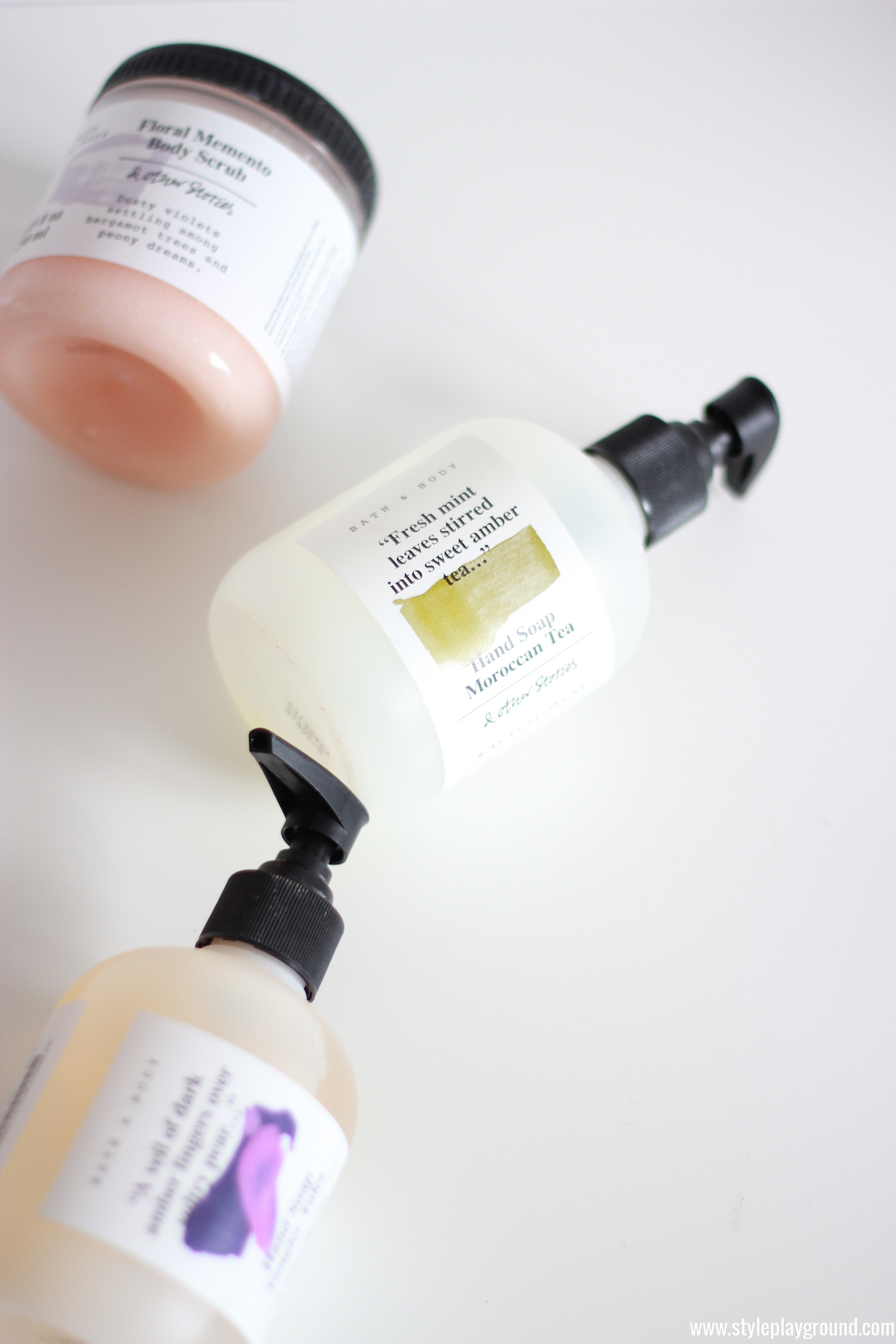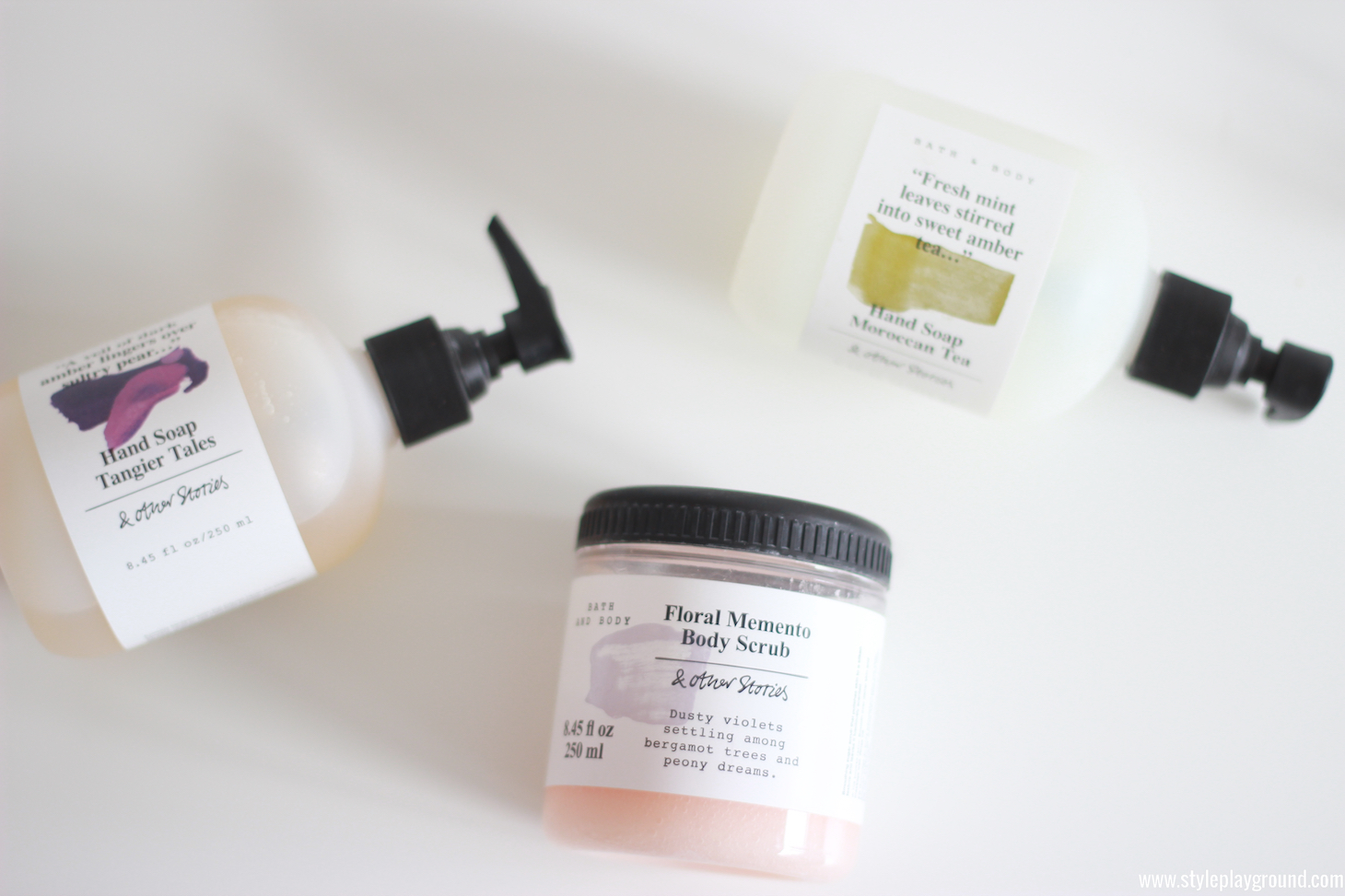 As of right now, there's a little bit of & other stories body range in every single room that has a sink in our house. I keep the moroccan tea hand soap by our kitchen sink, the tangier tales one in our powder room and my all time favorite range, floral memento, in our master bathroom. Each of these smells is just incredible and so yummy that you wish you could eat them! I absolutely love their hand soaps and don't use anything else right now (and you get a 10% discount on them if you recycle them in store, hooray!). My most recent purchase is the floral memento body scrub and I don't think that I'll be using anything else for a while. This body scrub does the job while keeping your skin plumped and nourished.
Have you ever tried anything from & other stories?