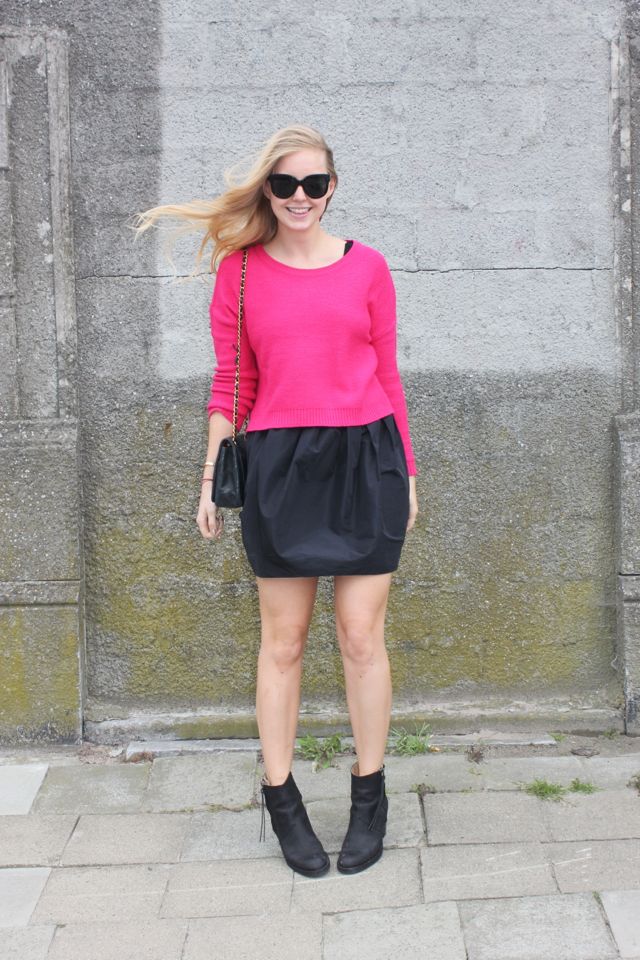 Finally! Here are the photos of Friday's outfit! I left my camera in Eva's bag and only got it back yesterday, but let me tell you, I missed it!
This bubble skirt from H&M has been in my wardrobe for nearly 4 years now (I bought it when I arrived in Paris, I can't believe it was 4 years ago!). I wore to death for 2 good years and then forgot about it.
I rediscovered it last week and decided to wear it in a different way. I chose to pair it with a hot pink sweater also from H&M and a vintage Chanel bag from my mum. I love the result!
❤
Axelle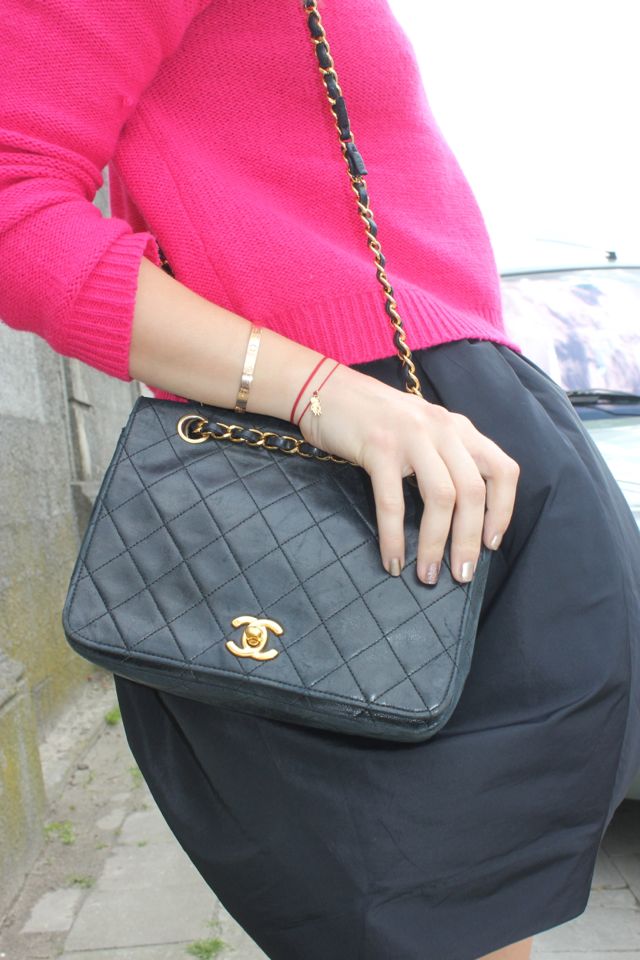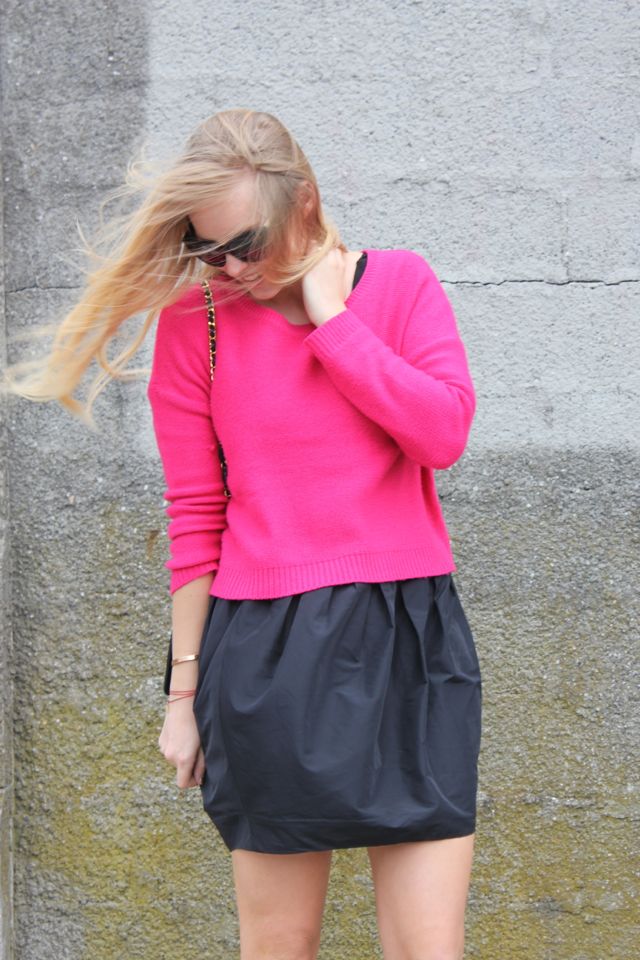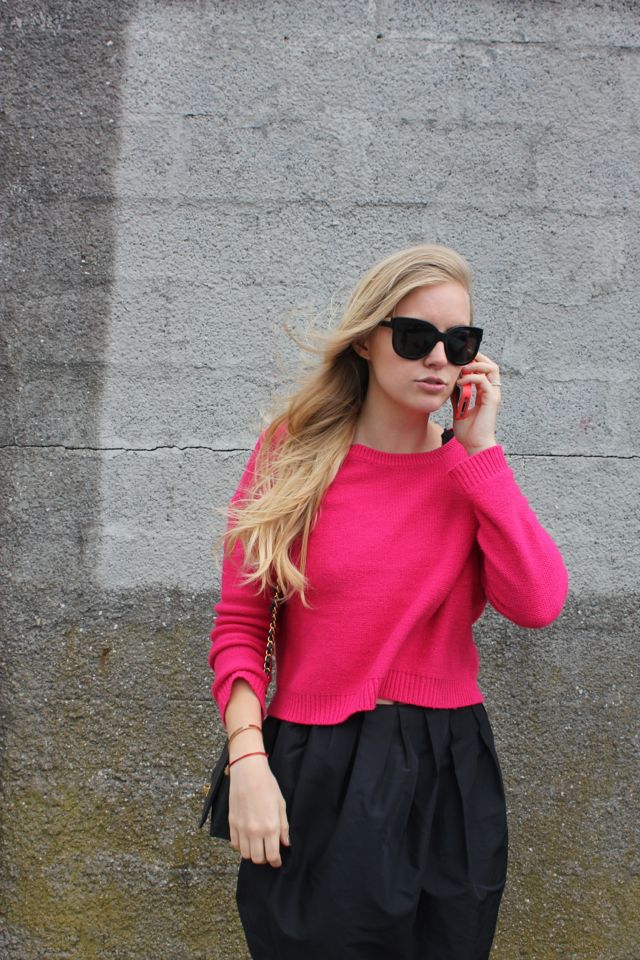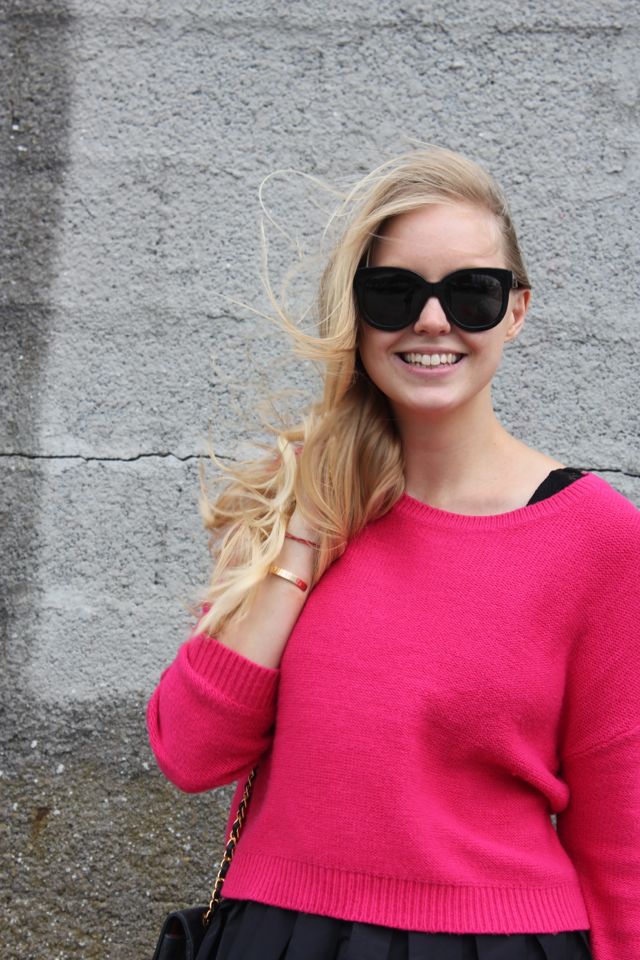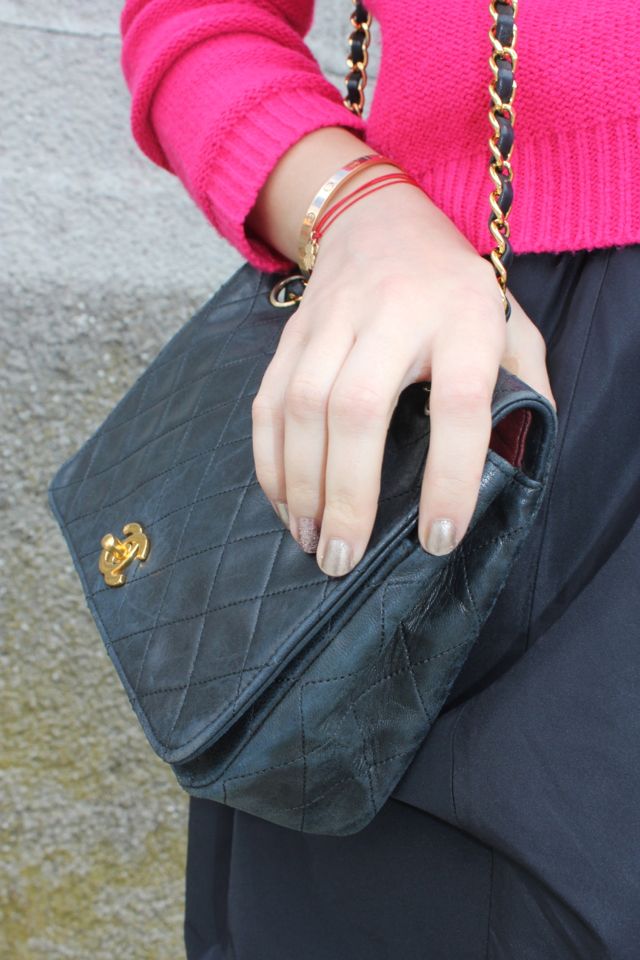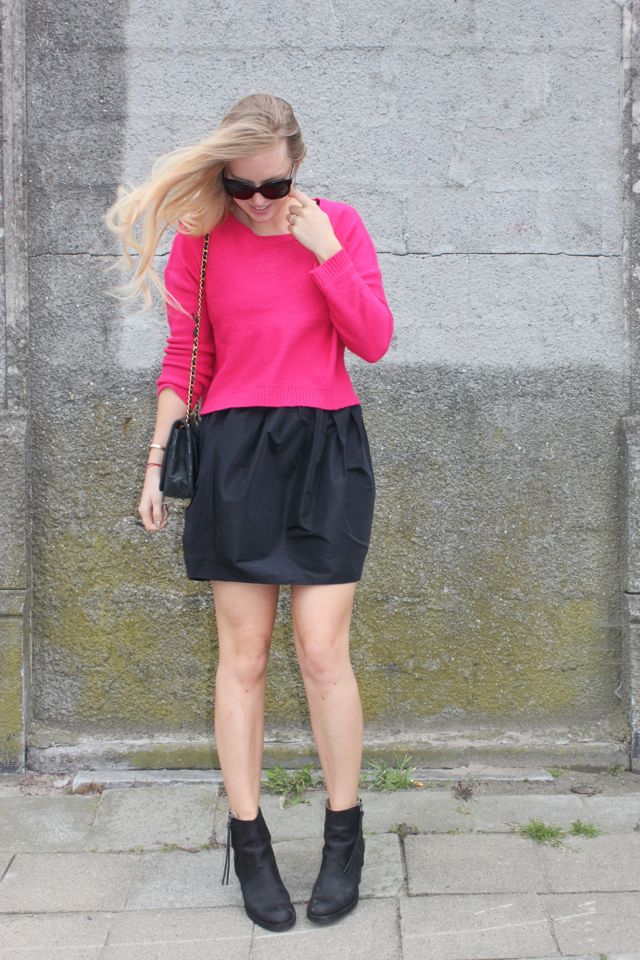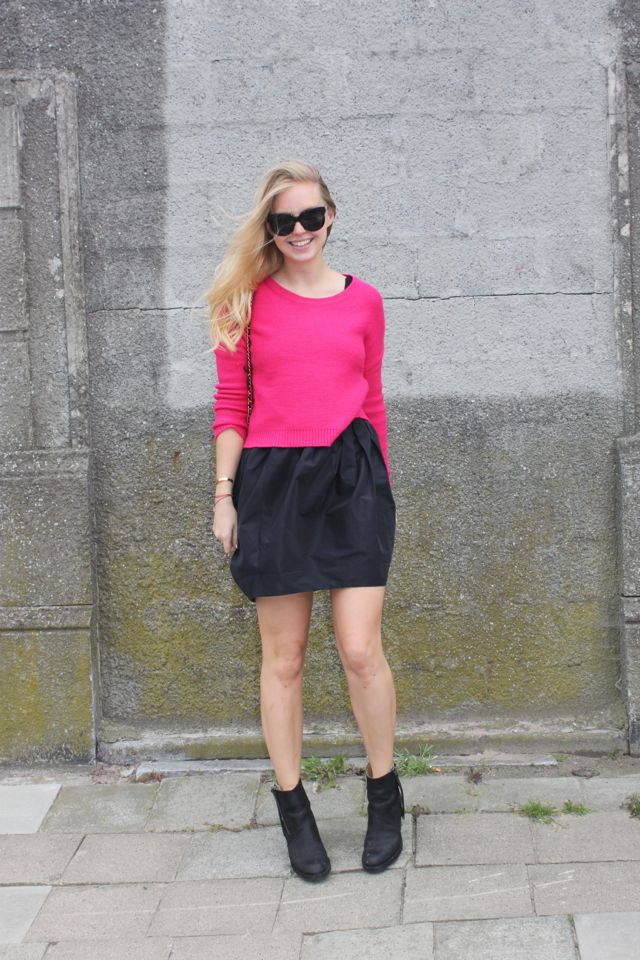 H&M bubble skirt (old)
H&M hot pink sweater, similar here
Acne pistol boots
Chanel vintage bag
Stella McCartney sunnies
You can also follow styleplayground there: TWITTER | BLOGLOVIN | FACEBOOK