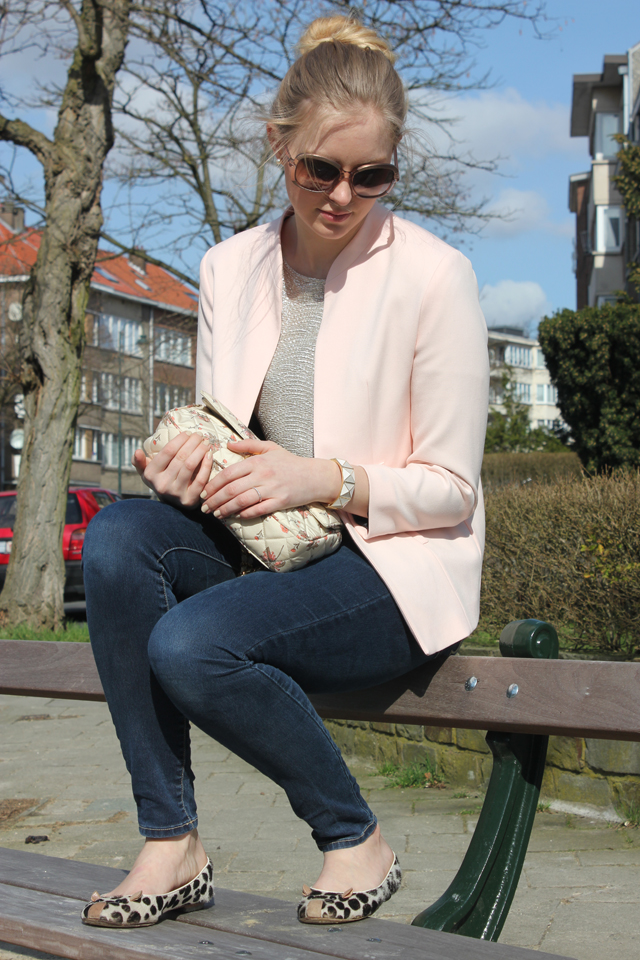 I got this bag nearly two years ago during a trip to Milan. I loved this collection made with vintage fabrics so much that I also got a clutch (that you already saw here and here).
They both quickly became statement pieces in my closet and I cherish them very much.
And this season, I love everything pastel and nude, so this little beauty will be used a lot 🙂
So yesterday, I decided to wear it with my new pastel pink blazer from H&M and my beloved leopard mouse flats.
❤
Axelle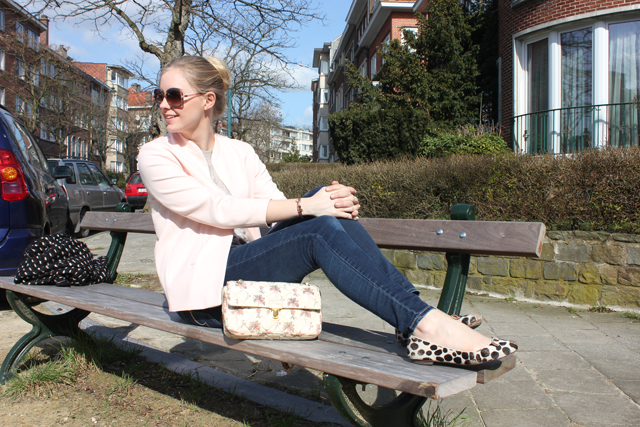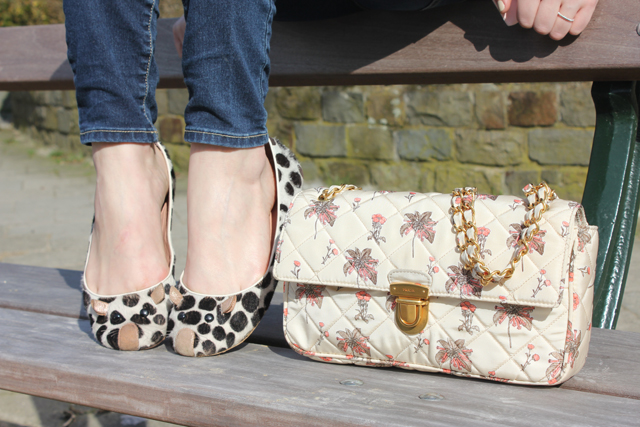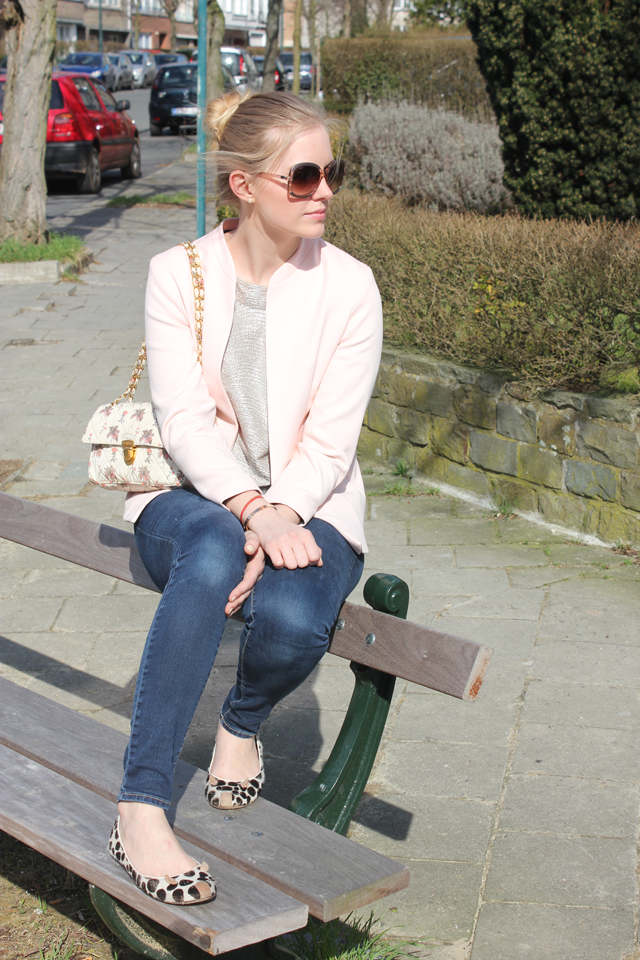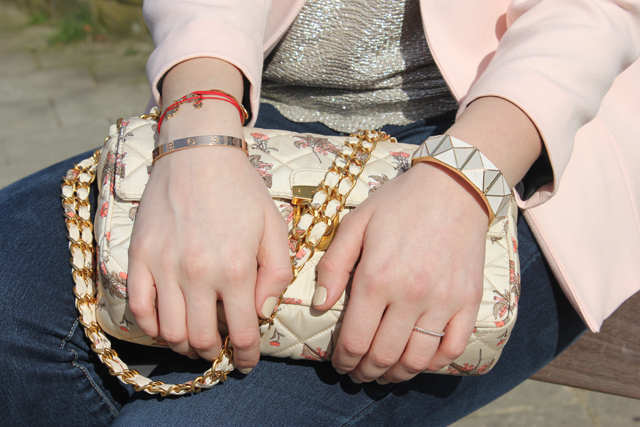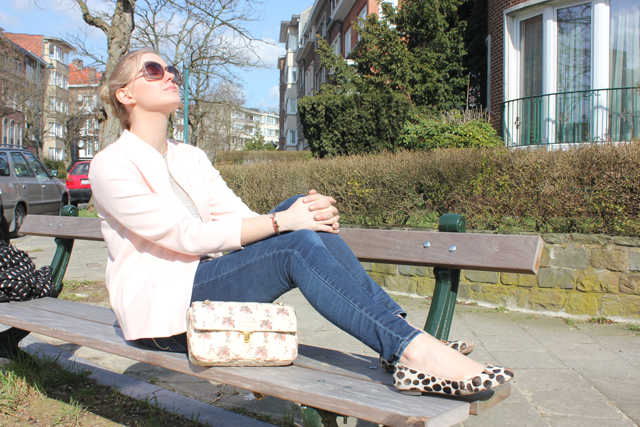 Prada bag
Seven jeans
River Island top
H&M blazer
Marc by Marc Jacobs mouse flats
Tiffany and co ring
Cartier love bracelet
Rita & Zia bracelet
H&M bangle
Tod's Sunglasses
You can also follow styleplayground there: TWITTER | BLOGLOVIN | FACEBOOK