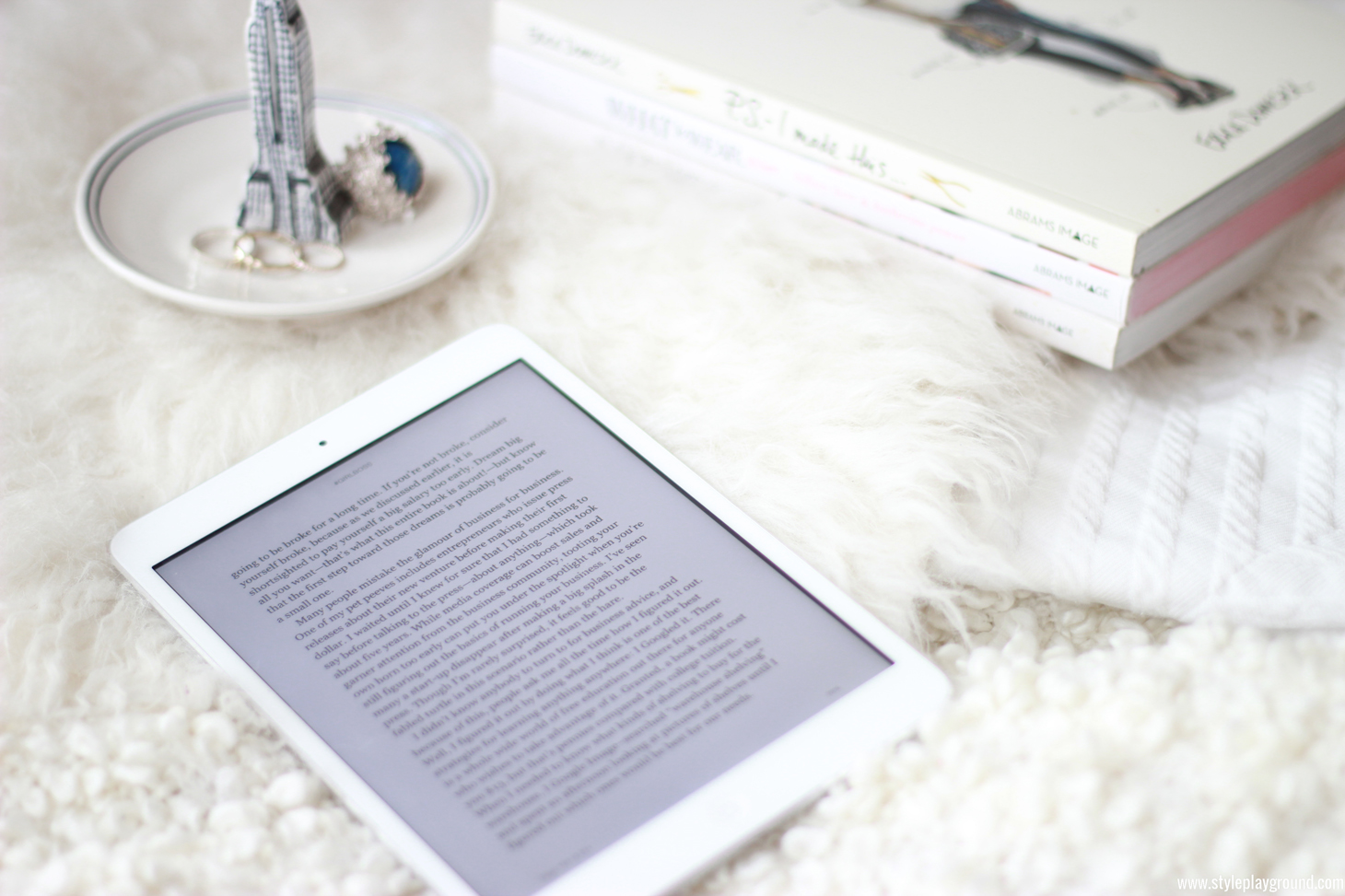 Growing up, I was a book worm. I was born and raised in a family that loved books so it totally made sense that I enjoyed reading just as much. When I moved to Paris, there was a WHSmith right around the corner. Since I had such easy access to English books, I started to accumulate quite a collection of books on everything that I was passionate about. Fashion, beauty and health books were pilling up on my shelves amongst novels and illustrated books. But ever since I moved back to Brussels, I slowly stopped reading. I always find an excuse and whether it's the lack of free time or the fact that I can't access books as easily as I did in Paris, I almost stopped reading. So when I got my iPad mini a couple of years ago, the very first app that I installed was Kindle. Kindle is part of the Amazon group and is actually an e-reader that allows you to read anything you want, whenever you want and where you want.
And ever since I installed that app, I've been back in love with reading. Of course, I still buy actually books, but I tend to go for beautiful books about art, fashion or decor and buy all my novels online. I also downloaded the app on my iPhone which means that I can read on the go which is simply fantastic. Before, I never took books with me on holidays and always ended up buying some chick lit or best seller at the airport because I wanted something to read while I was away. But the truth is that books cost a lot and weight a lot as well. Ever since I got my iPad mini, it always come abroad with me, and so does my virtual library. I can store a ton of books on there and access them from anywhere in the world. Even better, I can start reading on my iPhone and take where I left on my iPad since the two devices will sync to keep my reading up to date!The Kindle app also allows you to highlight text or check wikipedia for facts and definitions. I simply adore it.
But while I love the app, I don't think I'll be switching to an actual e-reader just yet. I love how practical the Kindle app is and it allows me to do everything I would be able to do on a Kindle device without having to buy or carry an extra device. If you've been thinking about getting one for yourself, I would strongly suggest trying out the app first. See if you like reading on a screen and have a look through the catalog. And who knows, you might end up loving it as much as I do!
Do you ever read books on your tablet or smartphone? And do you have any book suggestions? Make sure to check my favorites and what I am currently reading on my Goodreads profile!