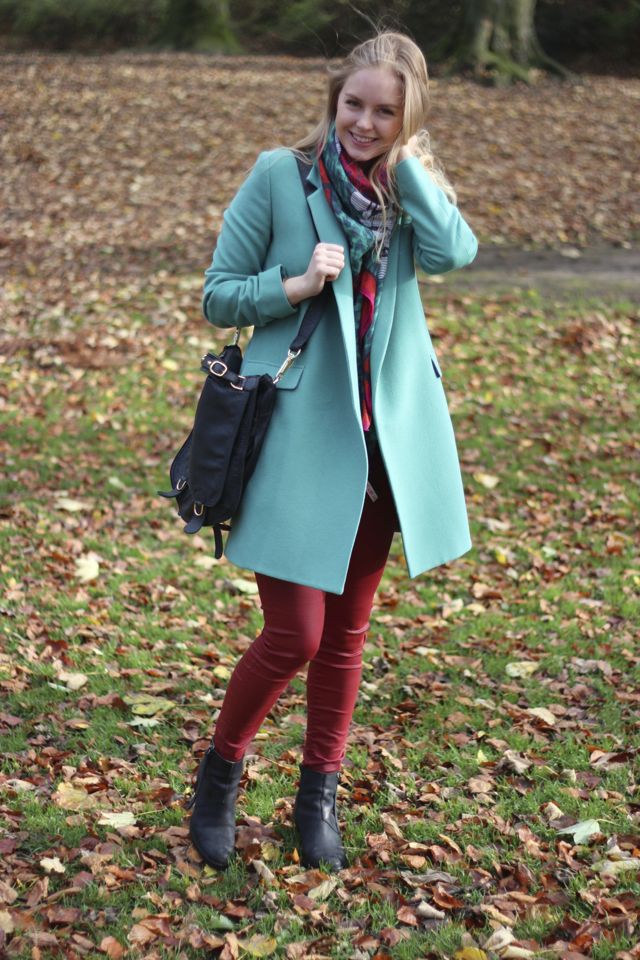 Somehow I found myself reaching for pants a lot this season. I used to be the girl that lived in dresses and skirts but I am now living in pants… But to be truly honest with you, I can't get myself to wear stockings yet…
So this pair of coated burgundy jeans has been my favorite for those days when you want to have some color in your outfit. And somehow, it worked well with my Essentiel teal coat…
What do you think?
❤
Axelle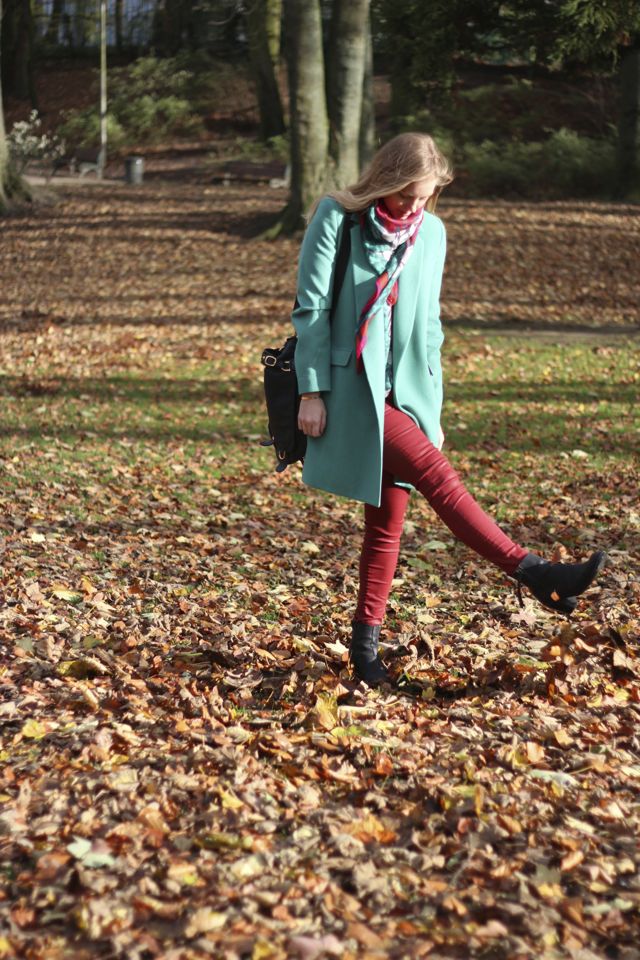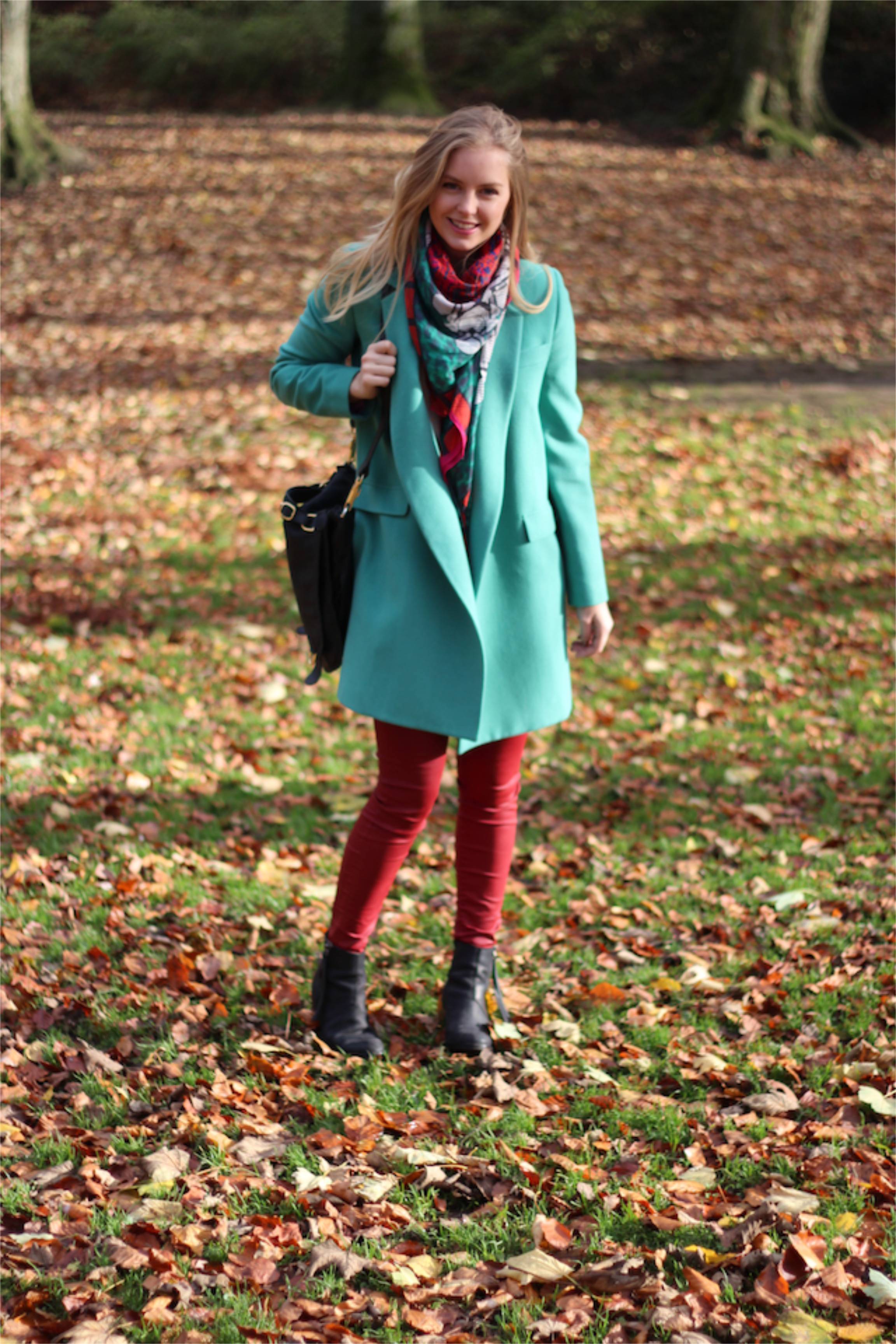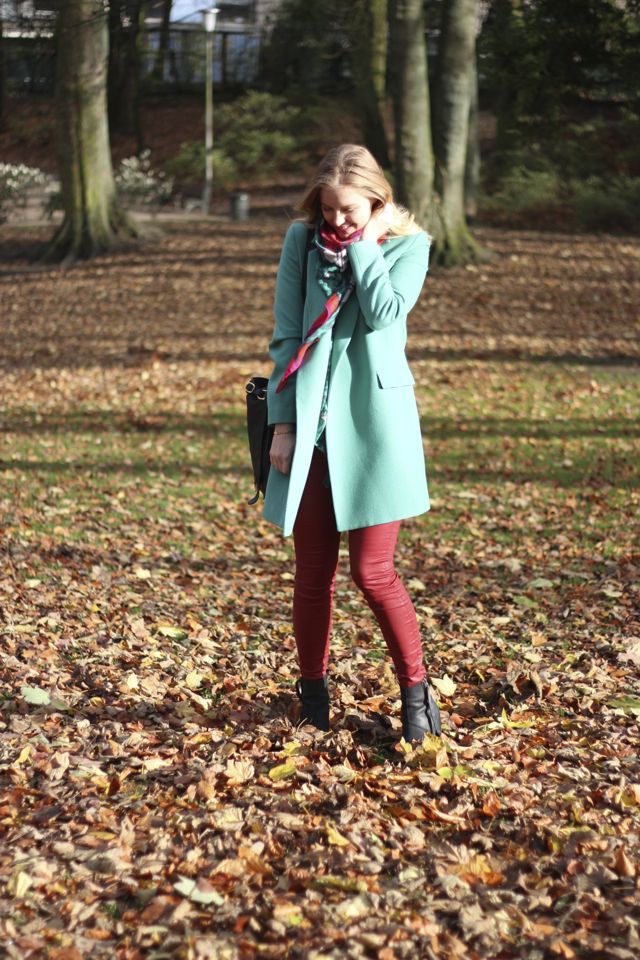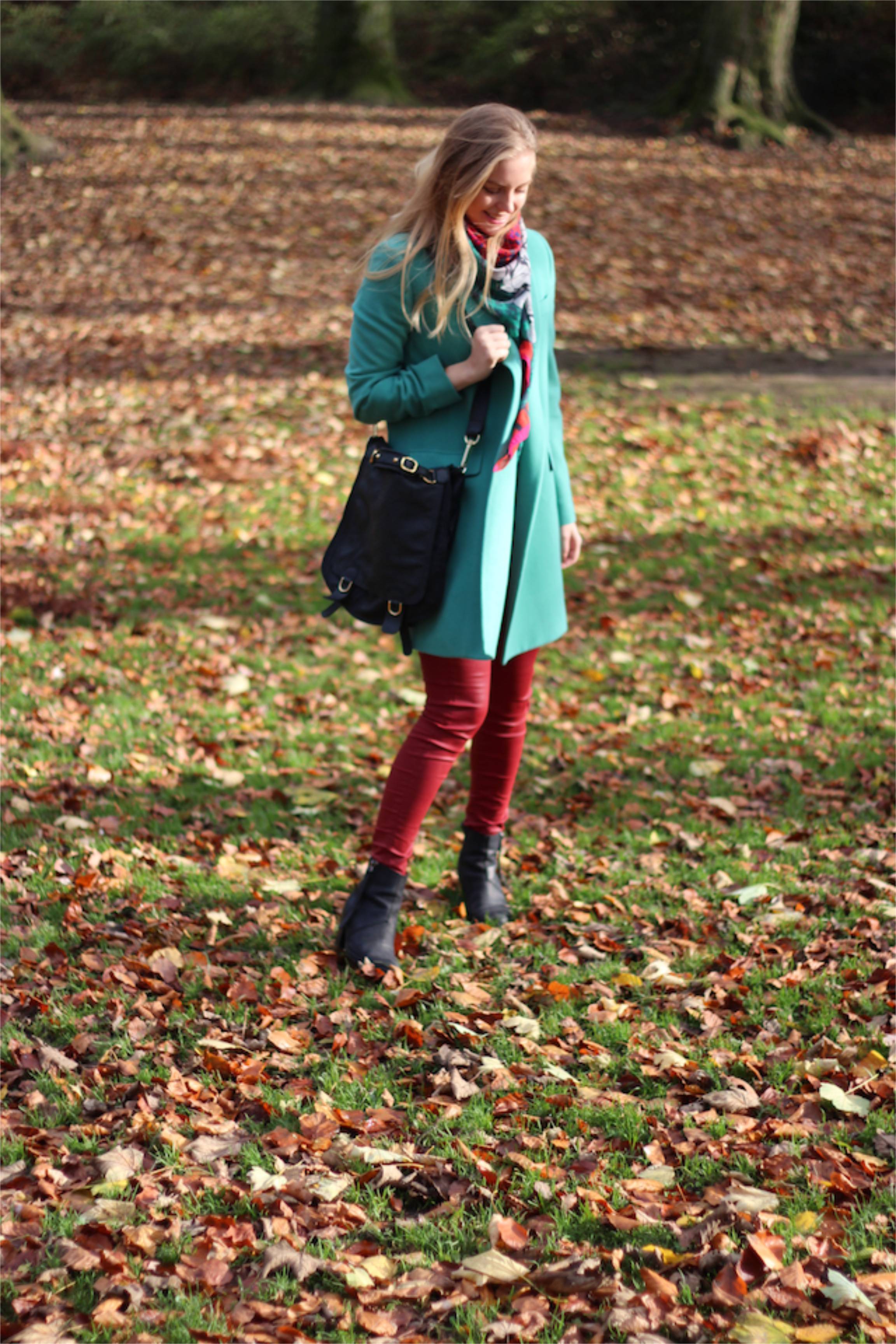 I am wearing an Essentiel coat, Zara coated jeans, Acne pistol boots, CC Skye bag and H&M scarf (old).
You can also follow styleplayground there:TWITTER | BLOGLOVIN | FACEBOOK