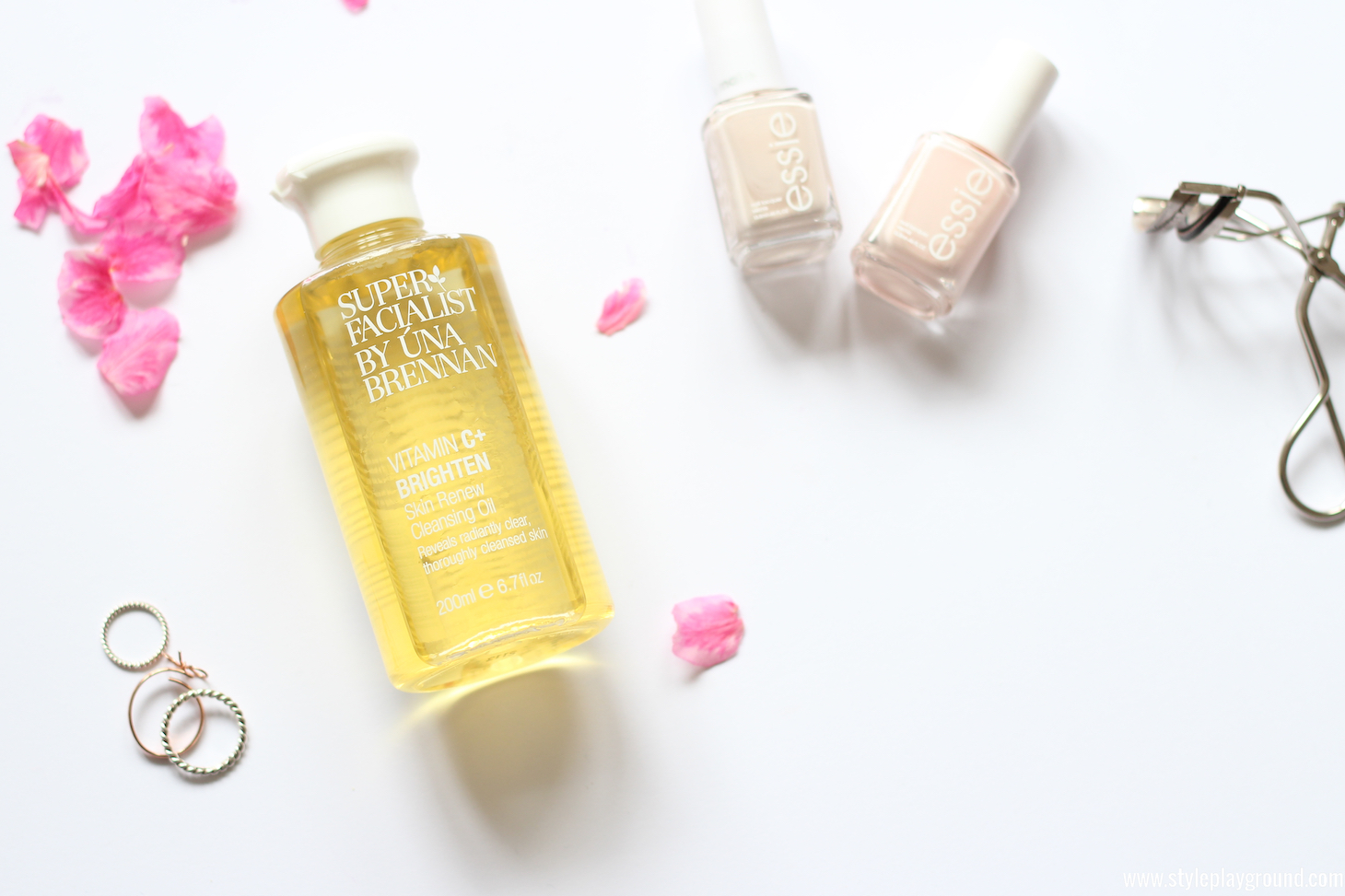 I'll be honest with you, I am a skincare snob. I am pretty diligent about the ingredients and formulations of all my products and I tend to rely on higher end brands that I know and love. But things have changed recently, ever since I started using this cleansing oil.
The Super facialist by Una Brennan Vitamin C+ brighten skin renew cleansing oil (#longestnameever) is positively dreamy. My bestie got it for me over the summer while she was in Brighton but I've only used it on an everyday basis since autumn kicked in. When the temperatures start to drop, my skin isn't very happy. It gets dry, patchy and if I don't adapt my routine, it gets really mad. Although my new foundation routine has made a great impact on my skin, I feel like skincare is as, if not more important than makeup. I've tossed my micellar water and started using this almost exclusively. Now, I love cleansing oils, so I wasn't hard to convince on this matter, but the fact that this was a drugstore product made me a bit hesitant. I was scared that it wouldn't take my makeup off, or that it could be too harsh, or too oily, or whatever. But, after a few weeks, I've come to the conclusion that this cleansing oil is one of the best one on the market. It feels very creamy while being light and it literally slips onto the skin, which makes it the perfect option to give yourself a little facial massage while you're at it. It melts away all the makeup, including long wear foundations & intense liner. It leaves the skin supple and spotless clean. All for  £10.
The only downside to this product? It's orange scented, and I absolutely hate orange. But, since I use it with a bit of water, the scent disappears quite quickly and thankfully, it doesn't linger on the skin. So, next time you're in Boots, or shopping online for that matter, treat yourself to a bottle of this stuff!