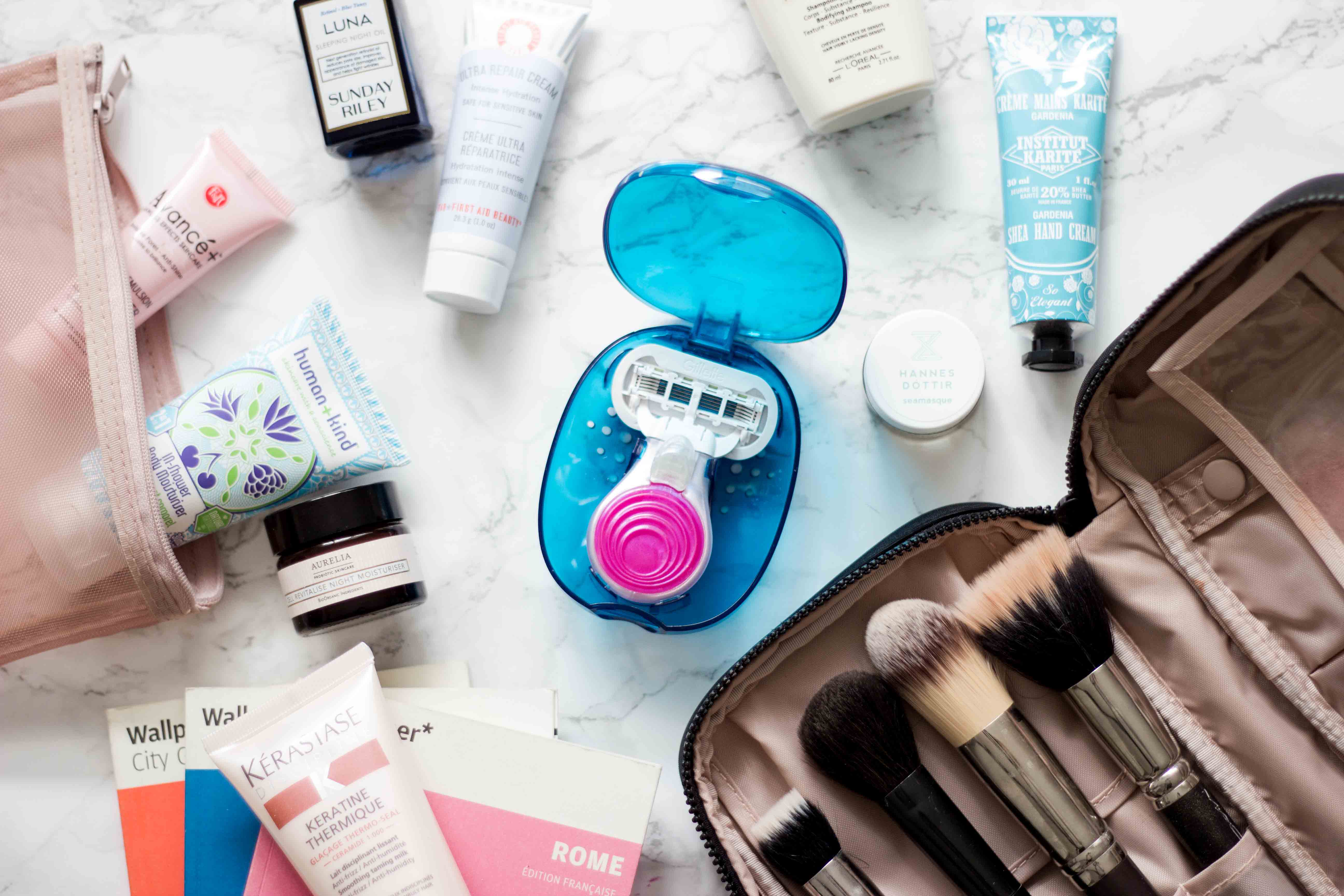 Over the years, I've somehow managed to become a packing expert. While I used to hate packing a few years back and always forgot something, I find that right now, I can get it done within minutes without worrying too much. A lot of it has to do with writing down a packing list with all my essentials but also with finding out travel sizes and miniatures of my favorite things.
And the one beauty tool that I never travel without is my Venus snap. I discovered it a few months ago and ever since, it is always in my suitcase. While it is no secret that I love my Venus Swirl when I am at home, I love this smaller version that comes in its own travel case (how genius is that?)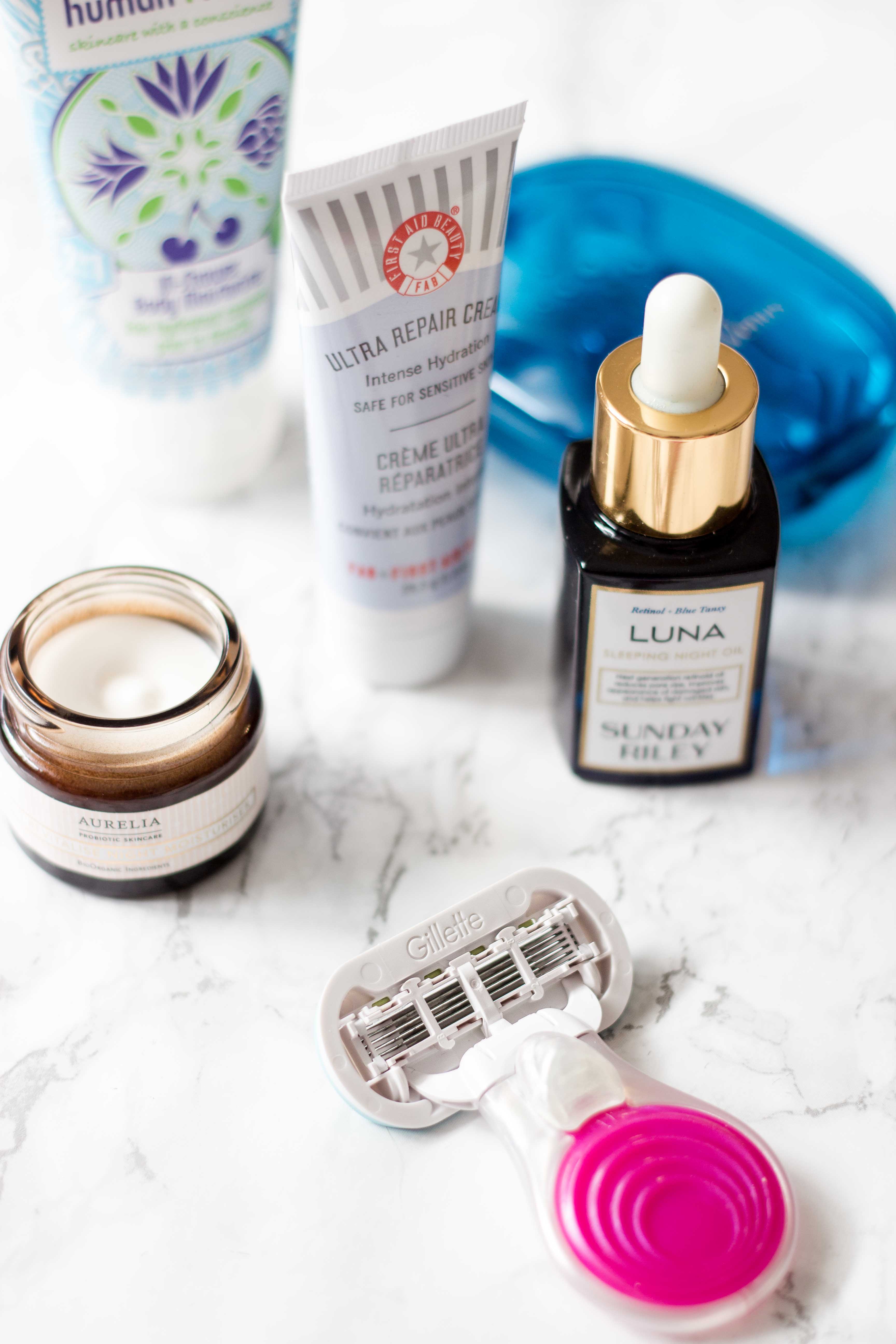 The first time that I used it, I was a bit skeptical… How could such a tiny little razor be as good as my usual one? Well, it is! First of all, the razor handle is designed perfectly. It has a little pink grip which makes it very secure in your hand but it is also flexible, which allows getting a close shave in those hard to reach areas like the back of the knees or the ankles.
Its standard 5 blades with moisturizing bars are great to quickly shave on the go while keeping your skin nice and smooth. While I like to use this blade for shorter trips, I like to pack a spare of my favorite Venus breeze blades with me for longer trips. Indeed, the Venus snap fits any refills, so it is the perfect travel companion no matter which blades you prefer!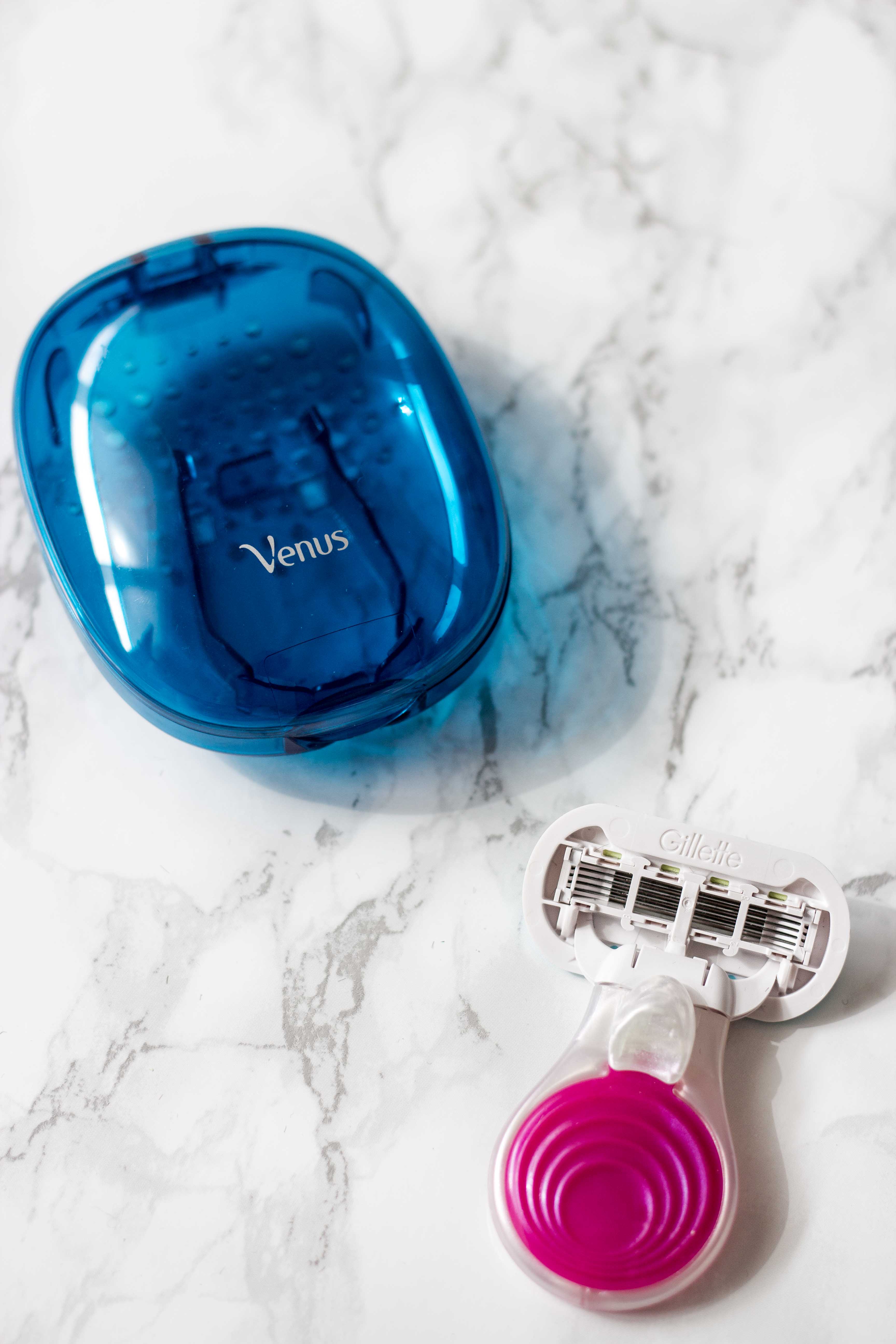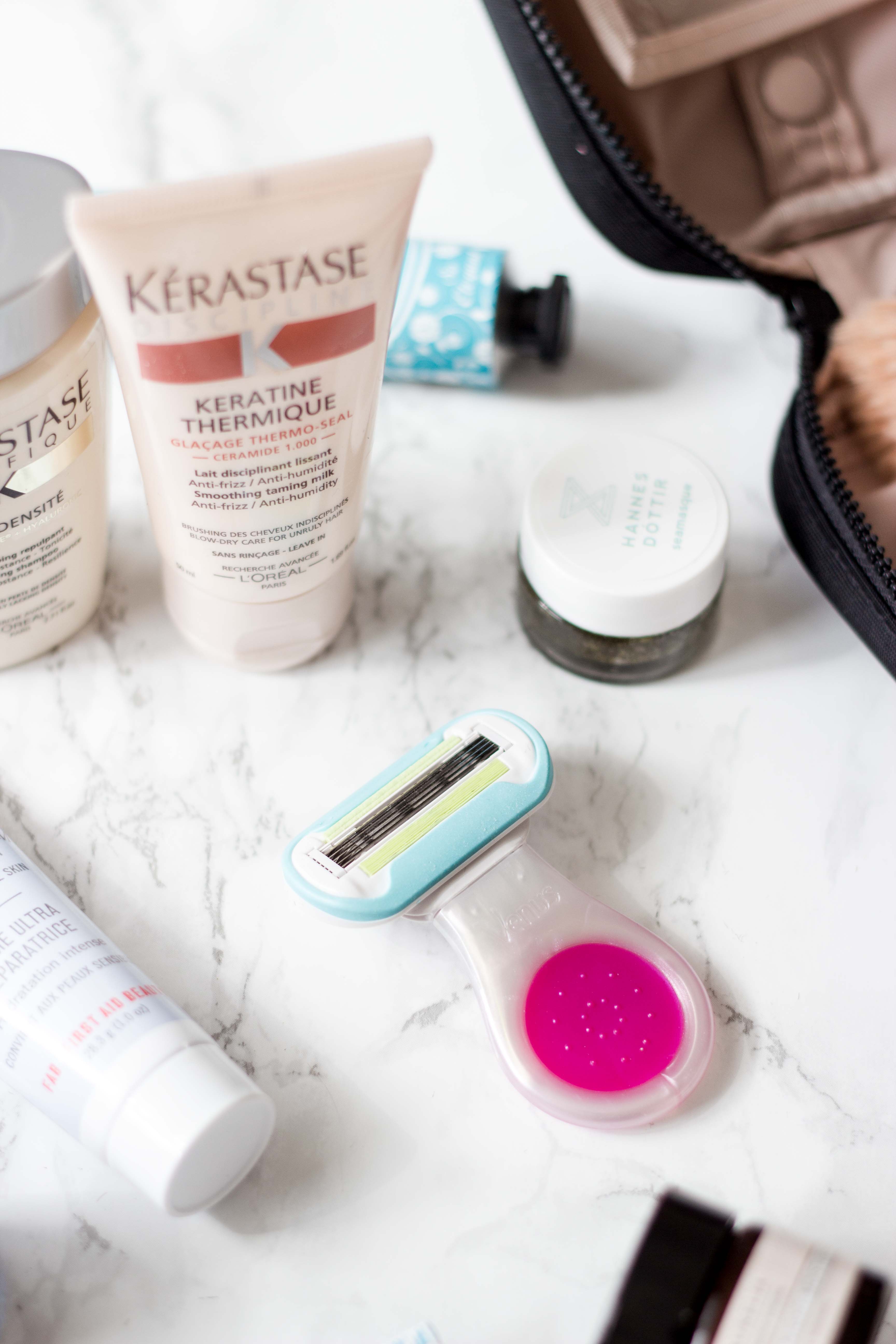 Lastly, I love the little case that it comes with. While it is practical to pack your razor in your beauty bag, it is also great to keep it nice and tidy at your destination. The little box has holes at the bottom which allows the water to drip to keep your razor nice and dry in the shower or bath tub. Furthermore, it is TSA approved, which means you can totally pack it in your carry-on as well!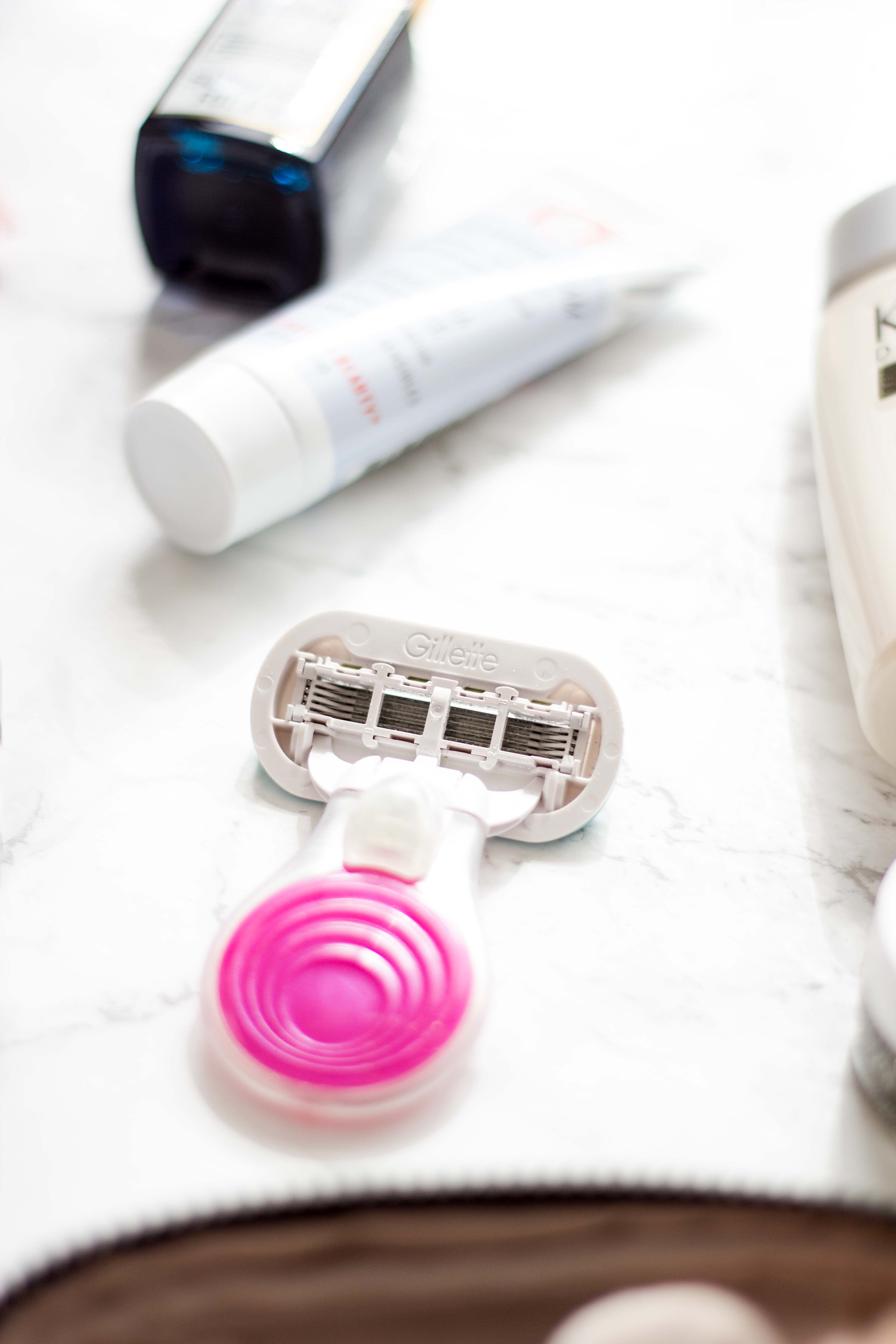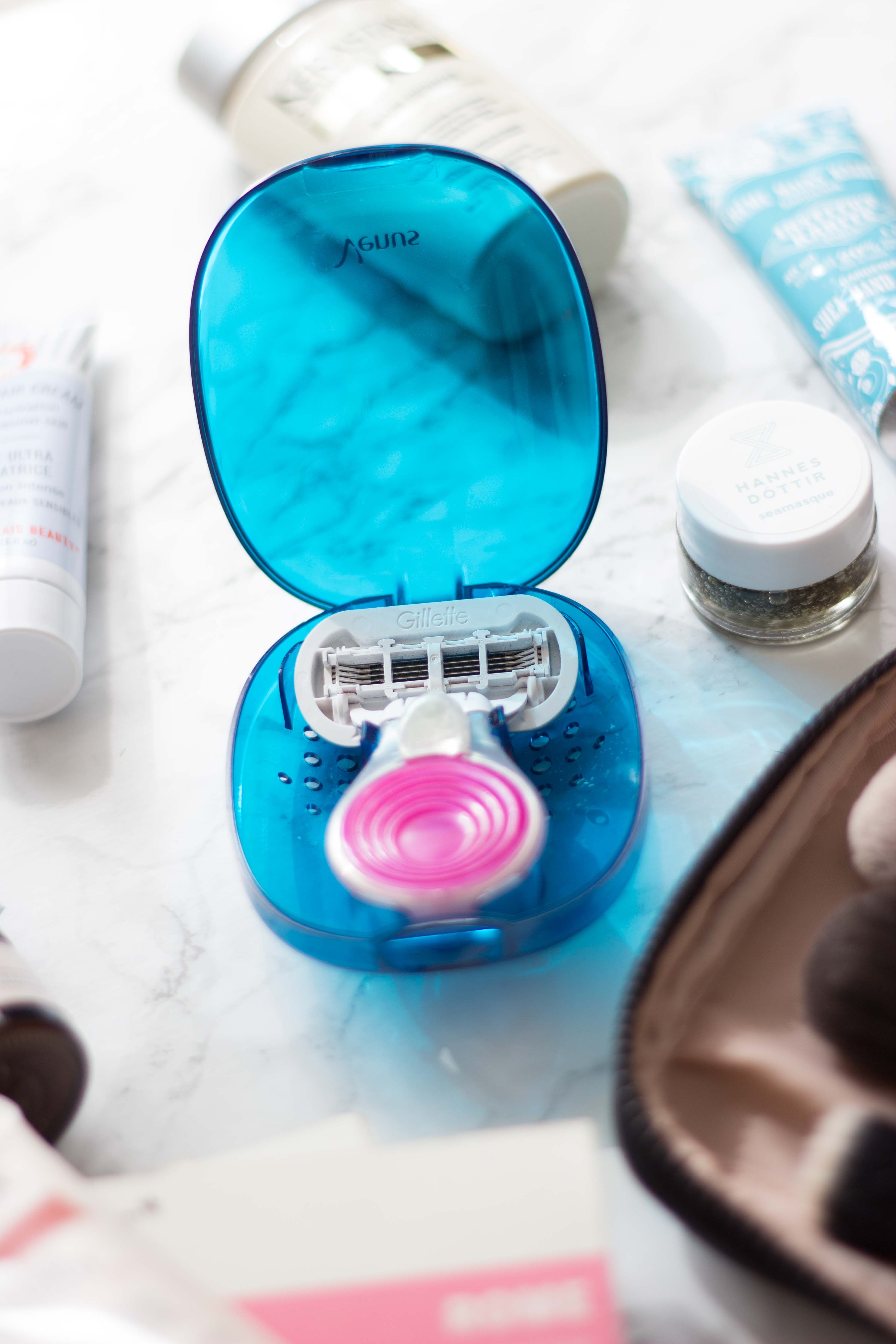 Have you tried the Venus snap? I would be curious to hear what your thoughts are!
This post was created in collaboration with Venus.