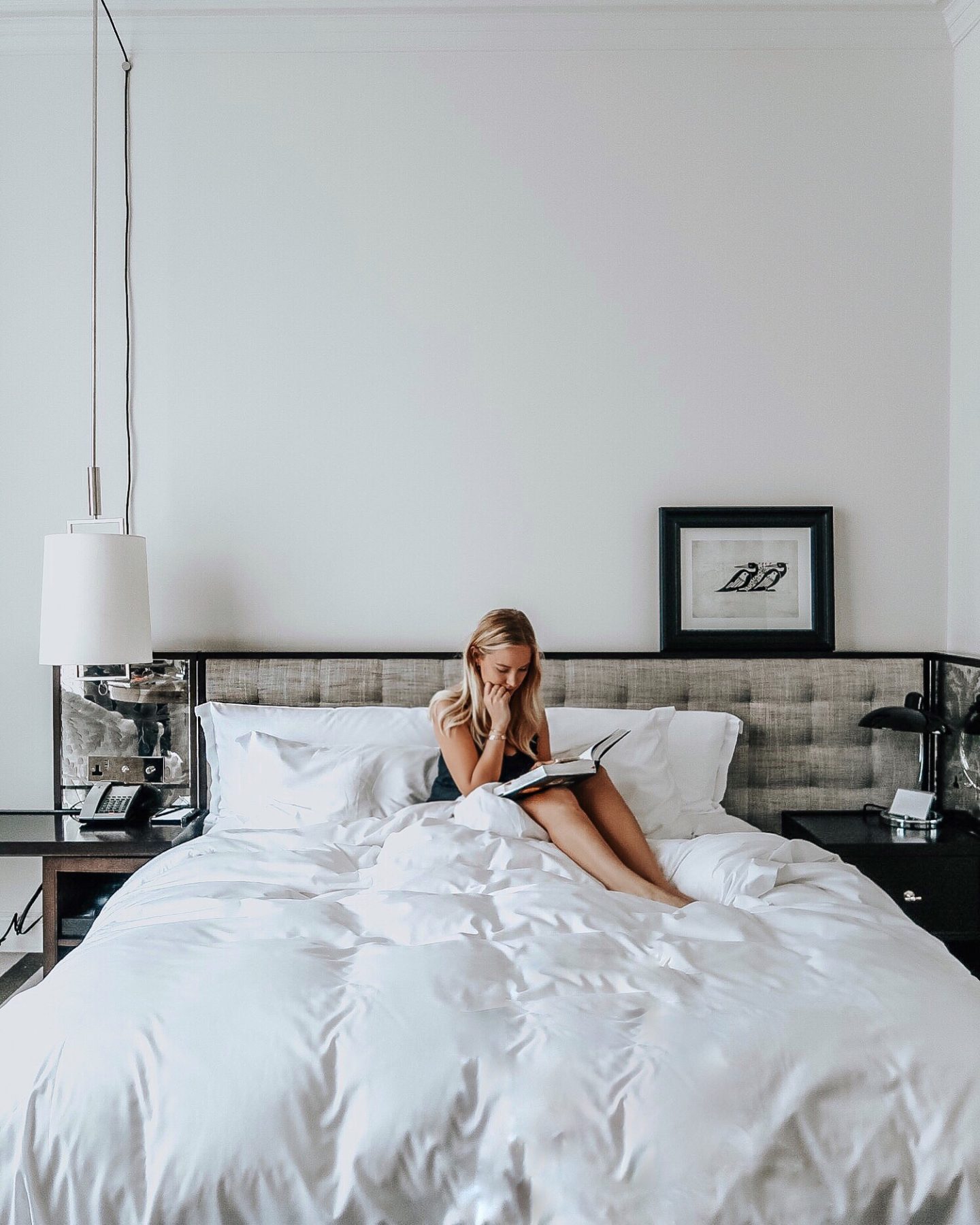 Staying at The Rosewood Hotel in London has been on my travel bucket list for a good few years now. I first saw it pop up on my Instagram feed and soon enough, I started pinning photos of it and making a mental note to stay there one day.
Luckily for me, this day came sooner than expected thanks to a press trip organized by Hugo Boss late last year.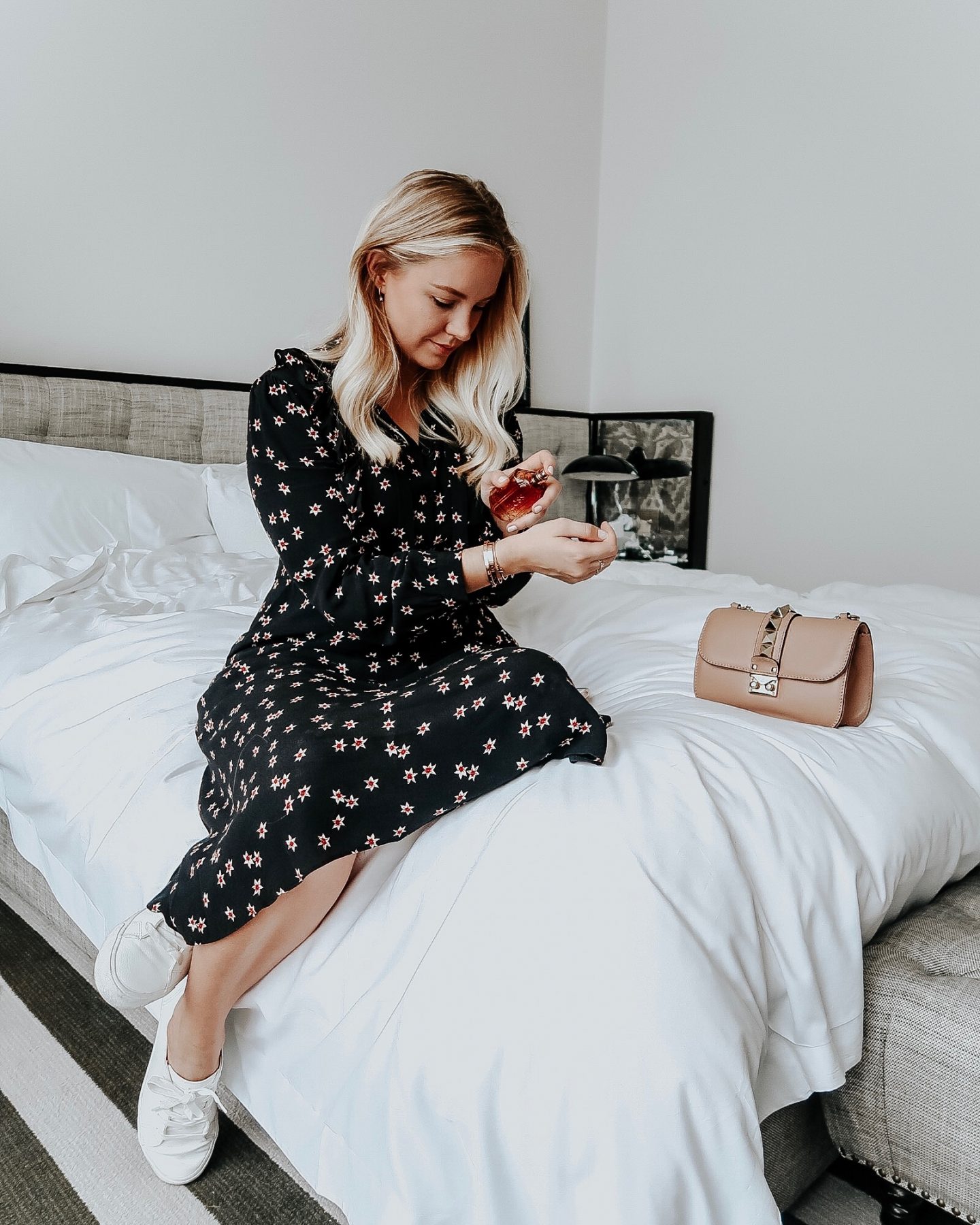 While the press trip was short -a one night getaway really-, it gave me plenty of time to explore and enjoy the hotel as we had lunch, dinner, drinks & breakfast there!
Upon arriving at the hotel, I was immediately mesmerized by the gorgeous courtyard that they have, tucked away from the hustle and bustle of Holborn. The building looks magnificent, with some details that reminded me of Paris.
The neighborhood is pretty perfect: Covent Garden & The British Museum are within walking distance and High Holborn St (where the hotel is located) is filled with shops & restaurants. The tube station is also very close by which makes it perfect to explore the whole of London.
The lobby of the hotel is beautiful. I took it all in while we were checking in and really, it's stunning. Imagine beautiful flowers and art on the walls -I was already in love. I only had a few minutes to drop my bags in my room before heading downstairs for lunch but I was so happy when I got in. The room I got is pretty much standard size for London, not tiny but just the right size for a few days in the city. The bathroom was really dark, with marble accents all throughout. I quickly dropped my suitcase, filmed a quick room tour on instagram and headed downstairs for lunch.
Now here's the best part of this trip: I bumped into Jack White while waiting for the others in the lobby. If you're not familiar with him, he was part of The White Stripes, aka one of my favorite bands ever. I was truly in shock and regretted not asking for a selfie!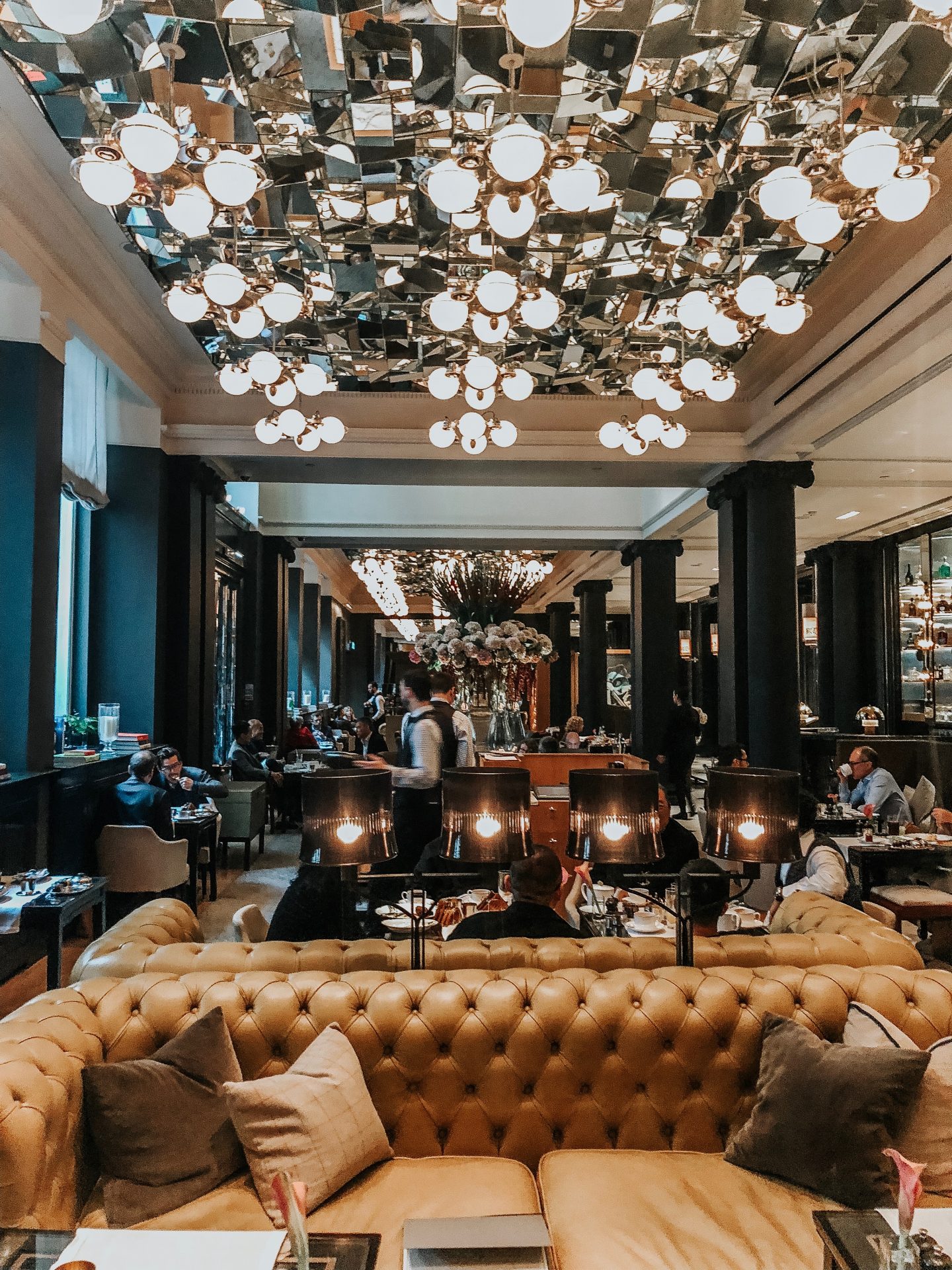 The Rosewood has different restaurants, but we had lunch at the Mirror Room on the ground floor. The menu is fairly simple but filled with everyone's favorites, including avocado toast, Caesar salad & healthy salads. We all went for avocado toast, such a blogger cliché, but it was excellent. The service was also impeccable and the setting just lovely. I found the decor all around the hotel very original yet truly exquisite. I loved how they were not afraid of using colors while playing with classic British pieces as well.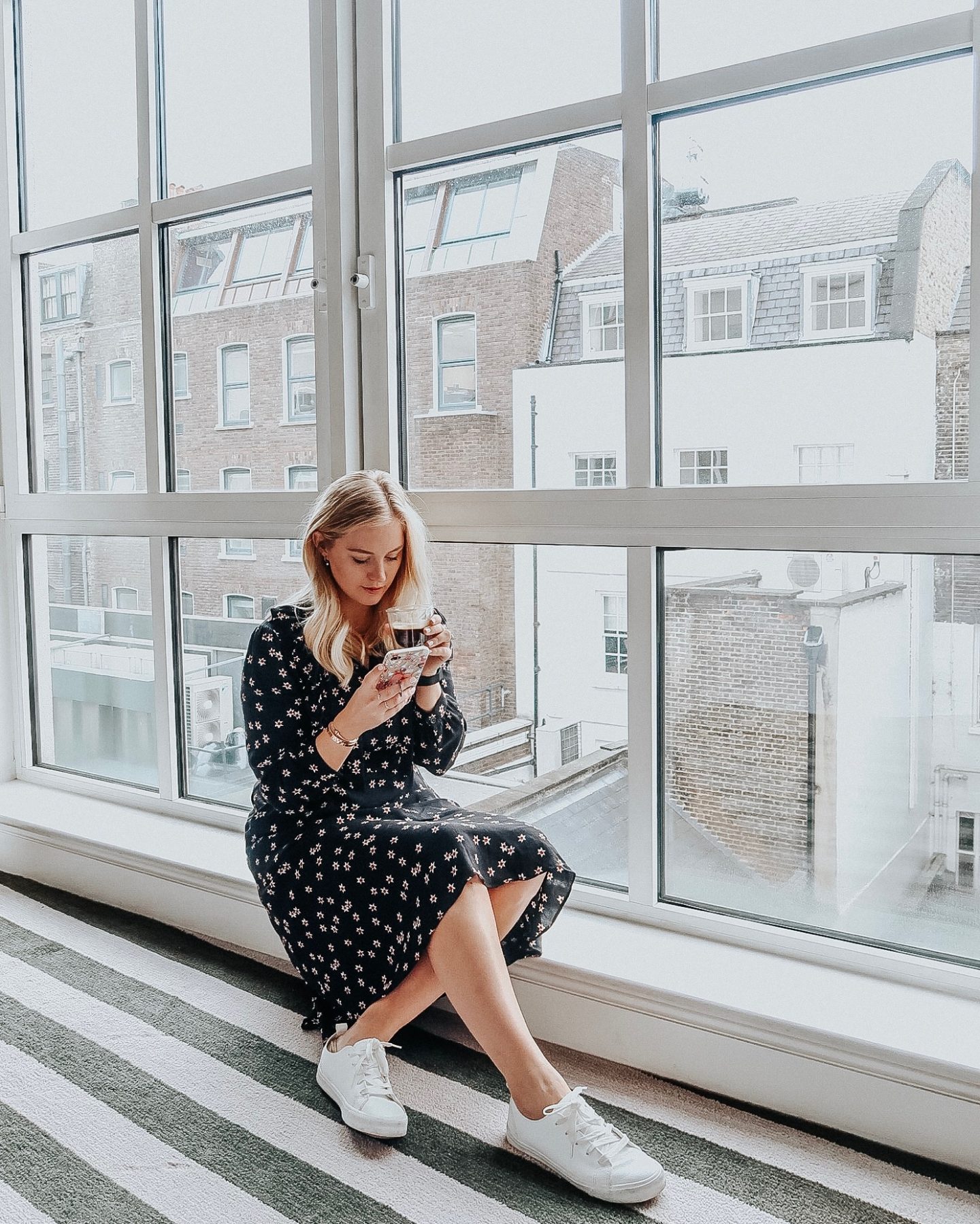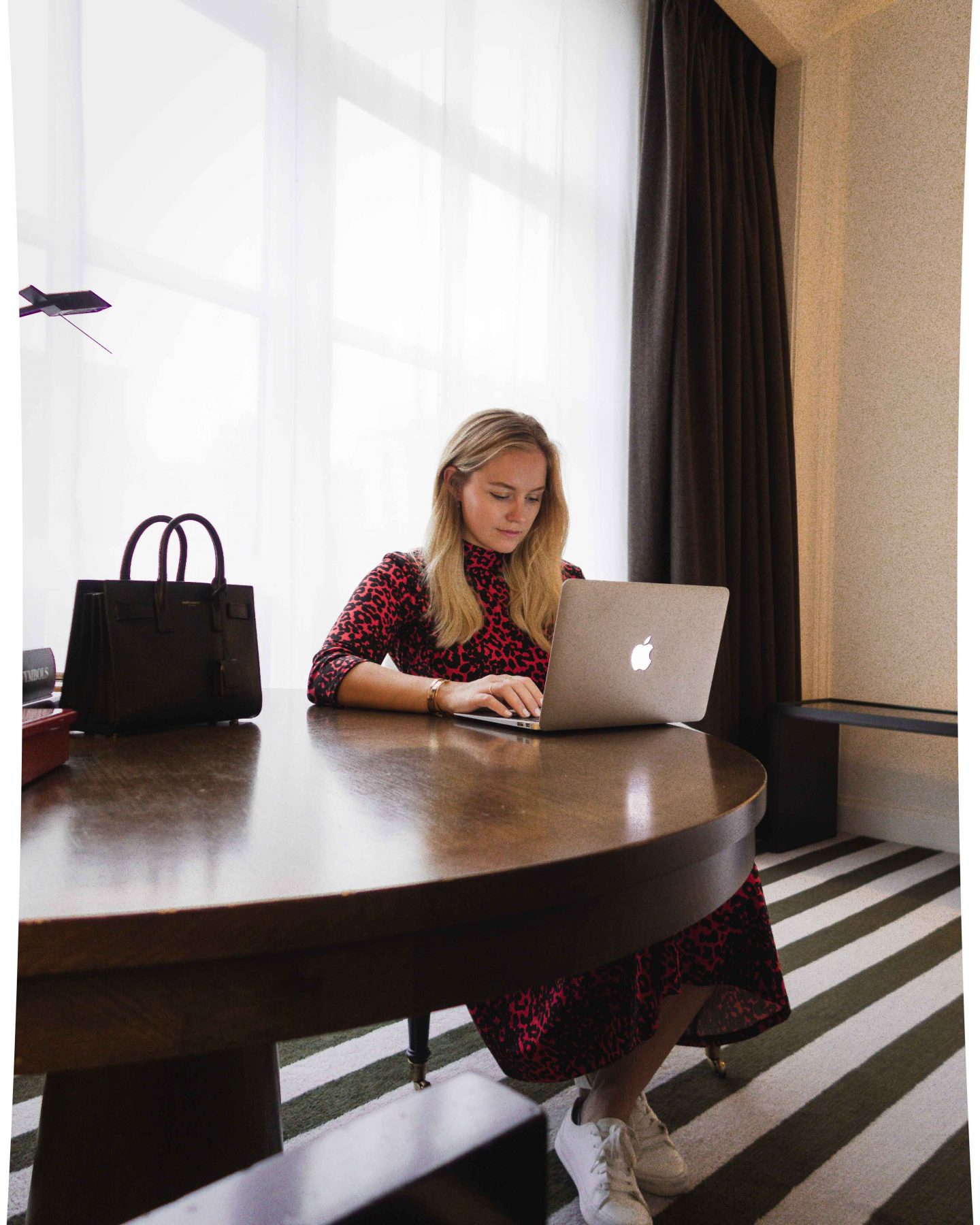 I had a bit of extra time before heading to the interviews with the creators of the perfume, so I organized a mini solo photoshoot in my room. Luckily for me, I always travel with a mini tripod and I somehow managed to shoot a couple of cool photos. Each room is equiped with a coffe station and a Geneva sound system  which means that I spent the next couple of hours playing my favorite tunes and just enjoying the room. We went out for interviews in the afternoon and upon returning, I quickly got changed into my evening outfit and headed downstairs to the Holborn Dining room for dinner.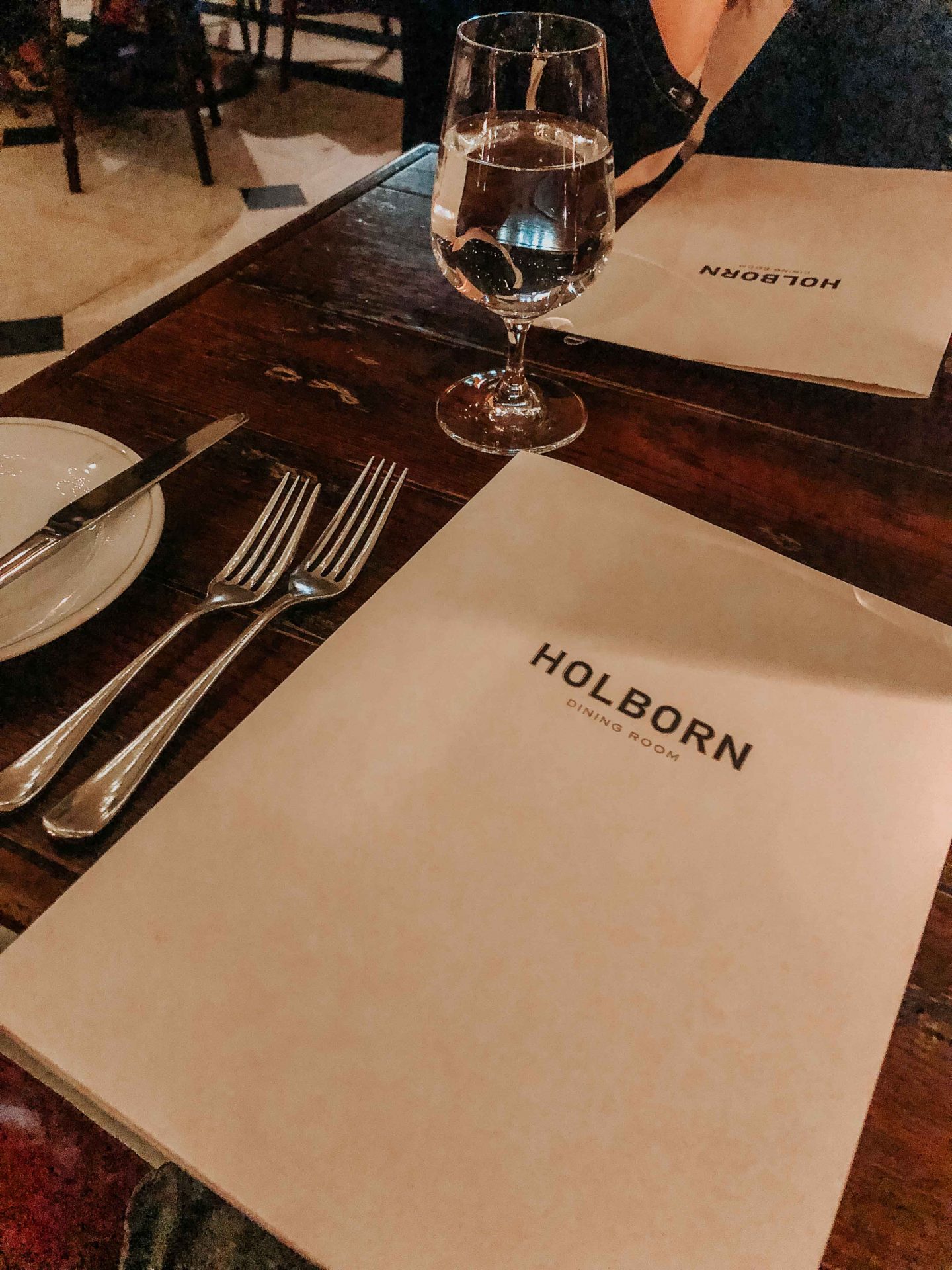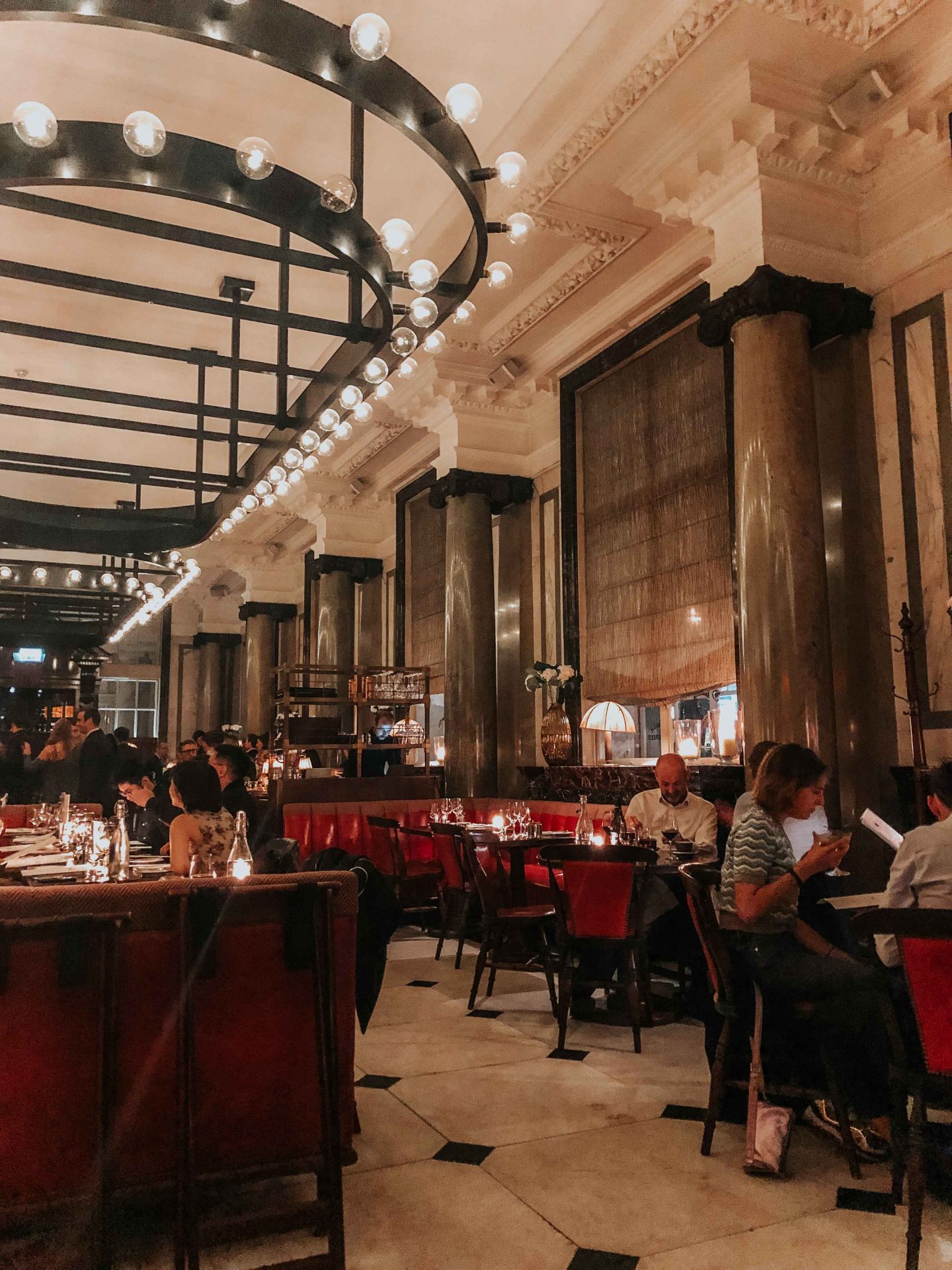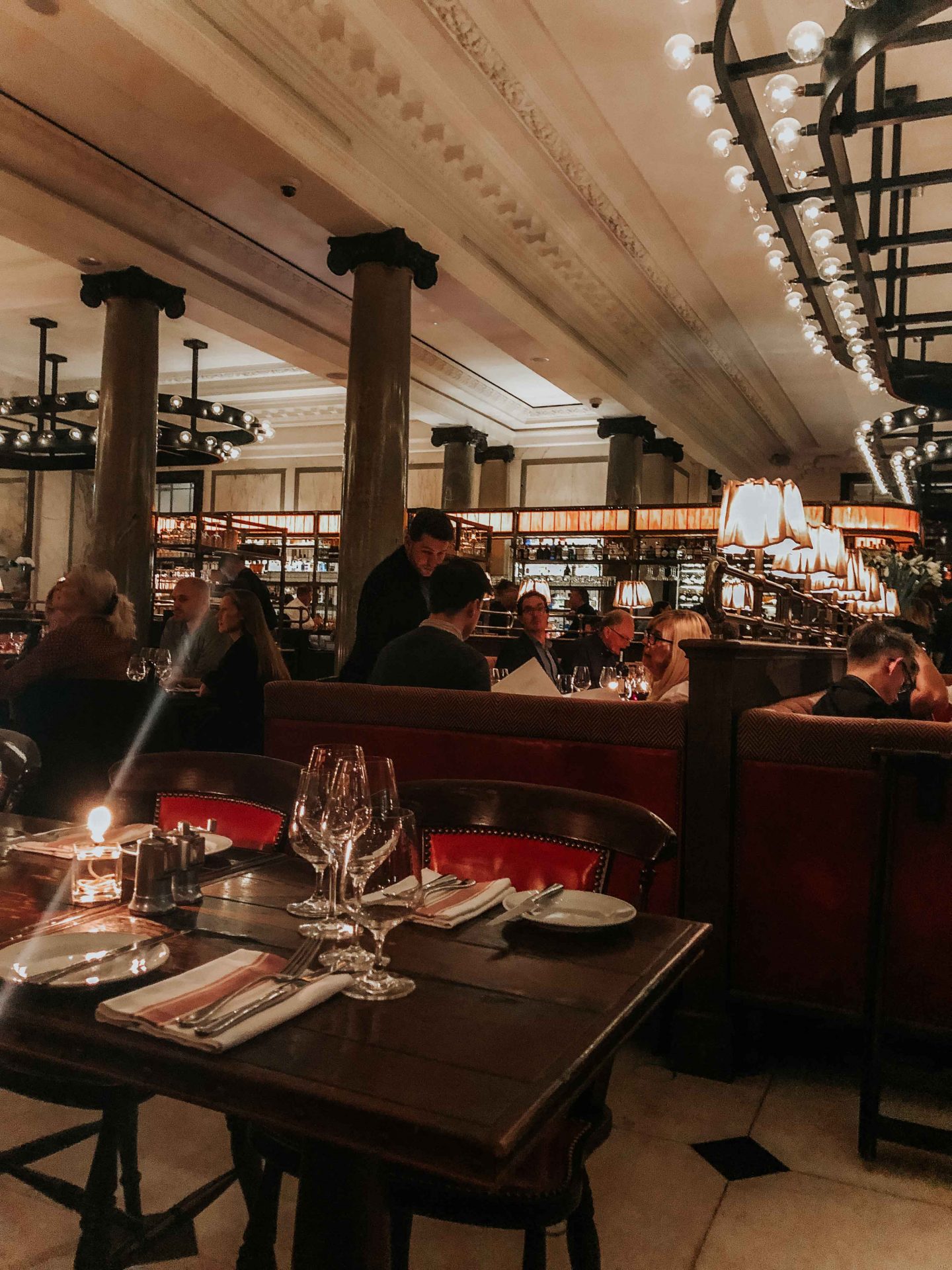 This restaurant really reminded me of those big Parisian brasseries, but with a nice British touch. The food is also typically British, with seafood, pies & roasts. That being said, their vegetarian & vegan options are great too! But what really made me love this place so much was the service. Everyone is really attentive to your needs and if you want to substitute one ingredient for another, there really is no issue at all. We headed off to the event at Freemason's hall afterwards but upon returning, we headed to Scarfes bar for one last drink.
---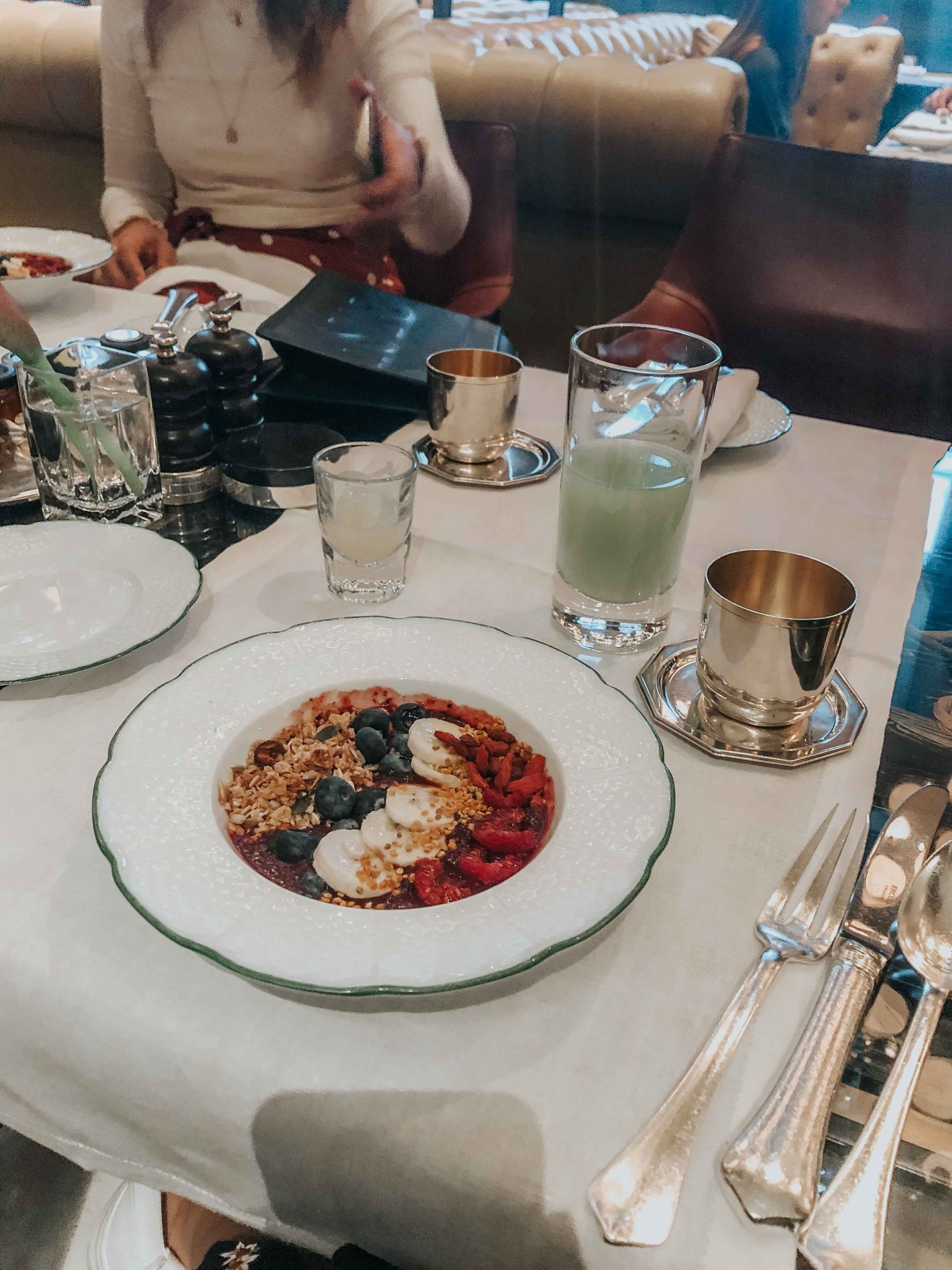 After a good night of sleep, I headed down for breakfast with the rest of the Belgian crew. We all got the Healthy Breakfast which comes with an açai bowl, avocado toast with poached eggs, a detox juice and either coffee or tea. Needless to say that everything was excellent and really the perfect way to start the day in London.
After that, it was time to say goodbye! I spent that day going around London and visiting all my favorite places and guess what? I did it all on foot! What a day!
---
Overall, I had a fantastic stay at The Rosewood London and I really couldn't thank the Hugo Boss team enough for that! I would love to go back with Renaud and enjoy their fitness room & spa! I also want to take my mum to their restaurant the next time we're in town!