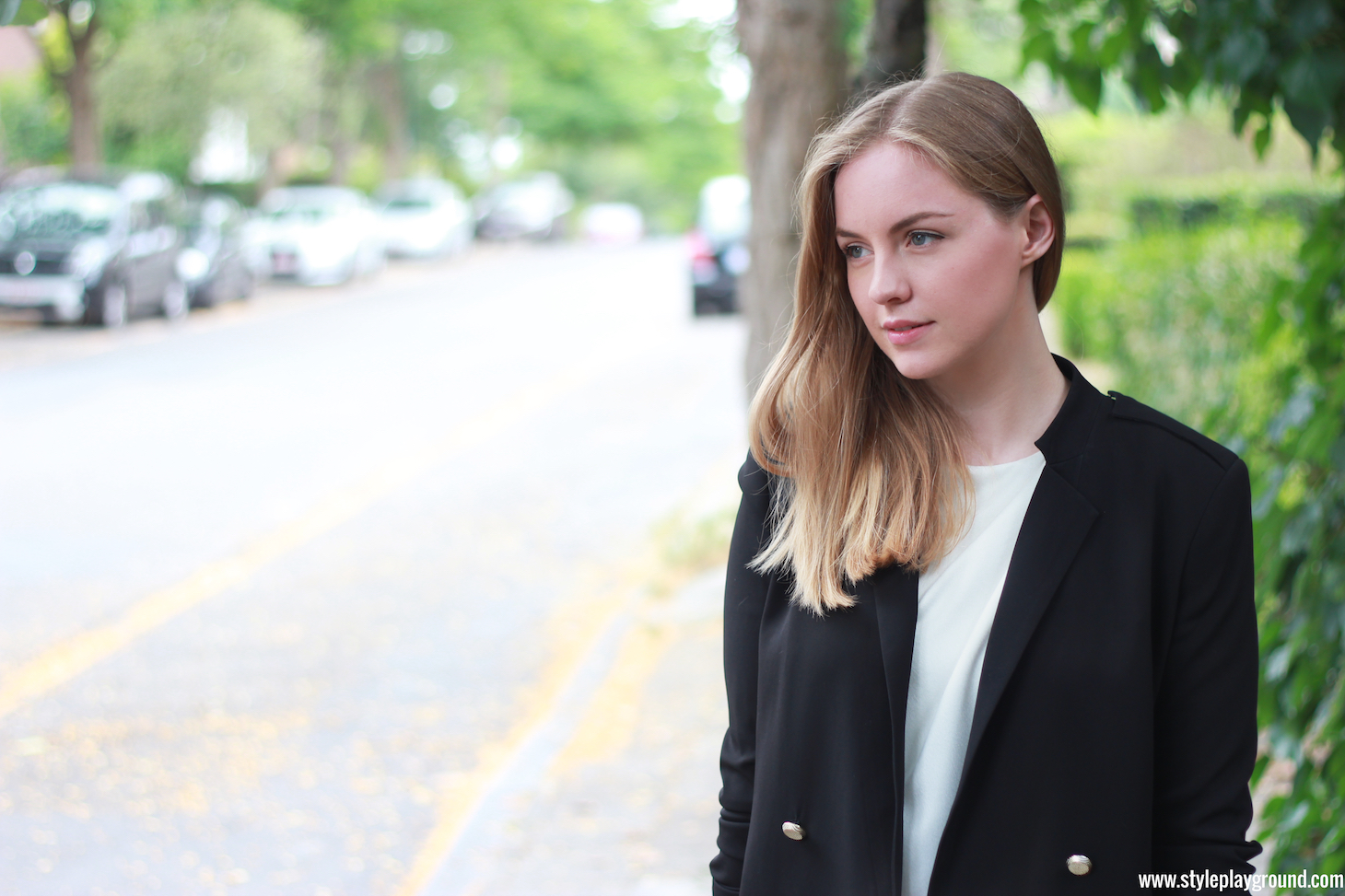 When I randomly found this blazer on a rack at H&M last year, I had no idea that it would become my signature piece. As I've said it before, black blazers have always been a staple in my wardrobe but this one feels extra special. It has the perfect length, a slightly oversized cut and gold detailing that I love. I am often asked where it's from and people are always surprised by my answer.
For today's look, I mixed it with this top from & other stories that is just incredible (I'll shoot another outfit post with it soon) and a simple pair of black skinny jeans. I love how effortless this look feels while being put together as well.
Do you have a signature piece in your wardrobe?