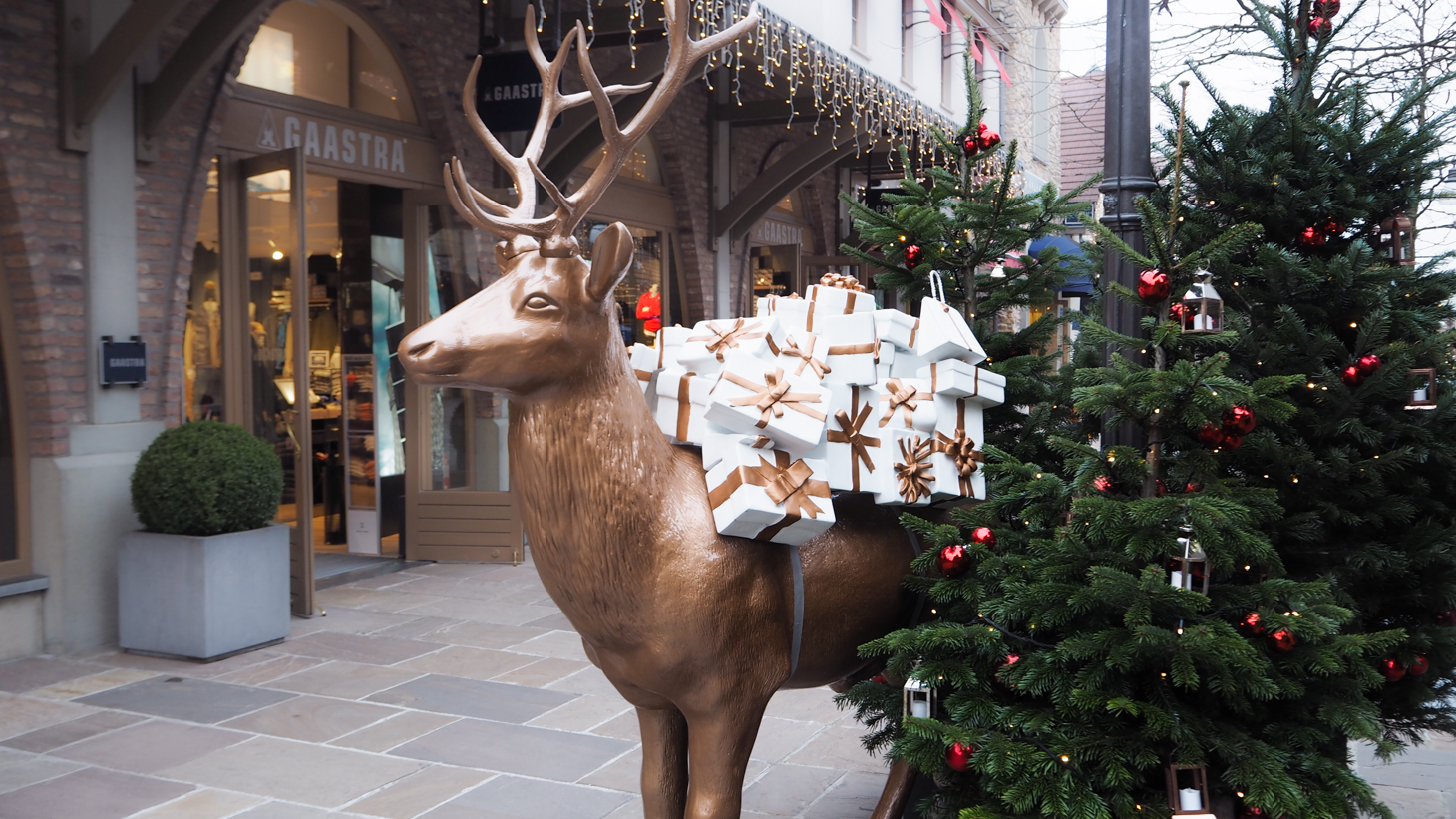 This Holidays season got a bit of a slow start for me. I am pretty much drowning in work, organizing our wedding & the recent events kind of pushed back my festive spirit. It wasn't until a recent trip to Maasmechelen village that I finally found myself excited for the Holidays.
I've always loved going shopping with my bestie Aurore, but this trip felt a little bit more special. We hadn't catched up in quite some time, so I was super happy to have a full afternoon & early evening of fun planned with her. Furthermore, it has been years since her last visit at the village and I was so excited to show her around and we couldn't wait to see the Christmas decor. As soon as we arrived, we stopped for a waffle before doing some window shopping & we happily ate it while walking through the village. We then stopped by our favorite shops which include All Saints, Bash & Furla and we each got a couple of things that we love. After a couple of hours of shopping, we sat down at Ellis Gourmet Burger for a yummy dinner before heading back to Brussels.
If you're still on the hunt for the perfect gifts or if you simply want to spend some quality time with your friends, your family or your loved one, I would highly suggest stopping by Maasmechelen village. The village is open every single day (yup, including Sundays!) and the opening times have been extended as well during the festive season. It's all decked out for the Holidays with festive music playing, Christmas trees, little log cabins that offer mulled wine and some new bigger stores like Michael Kors for example. Also, don't forget to check out my top gift picks at the village before you go!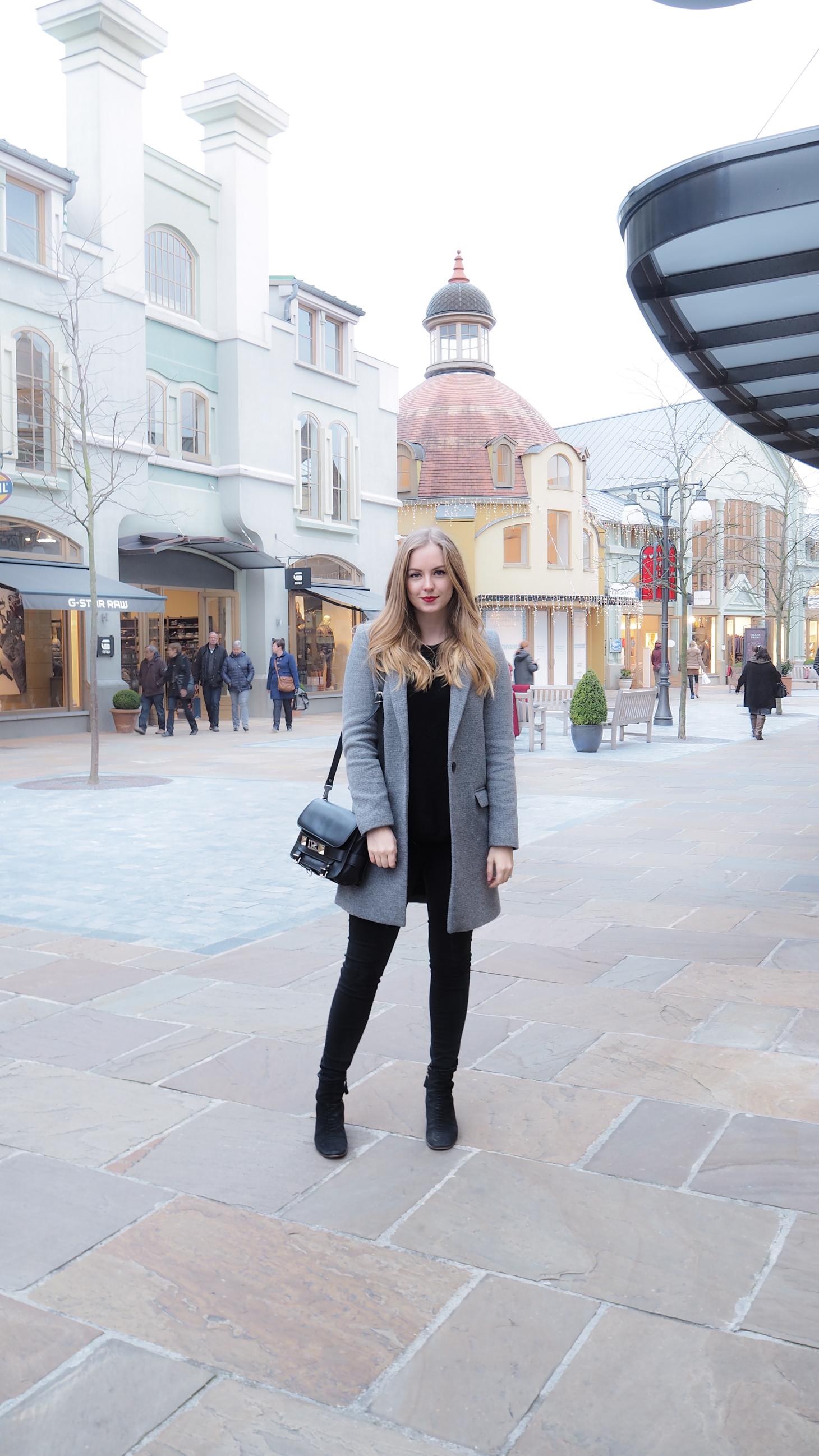 This post was created in collaboration with Maasmechelen village.