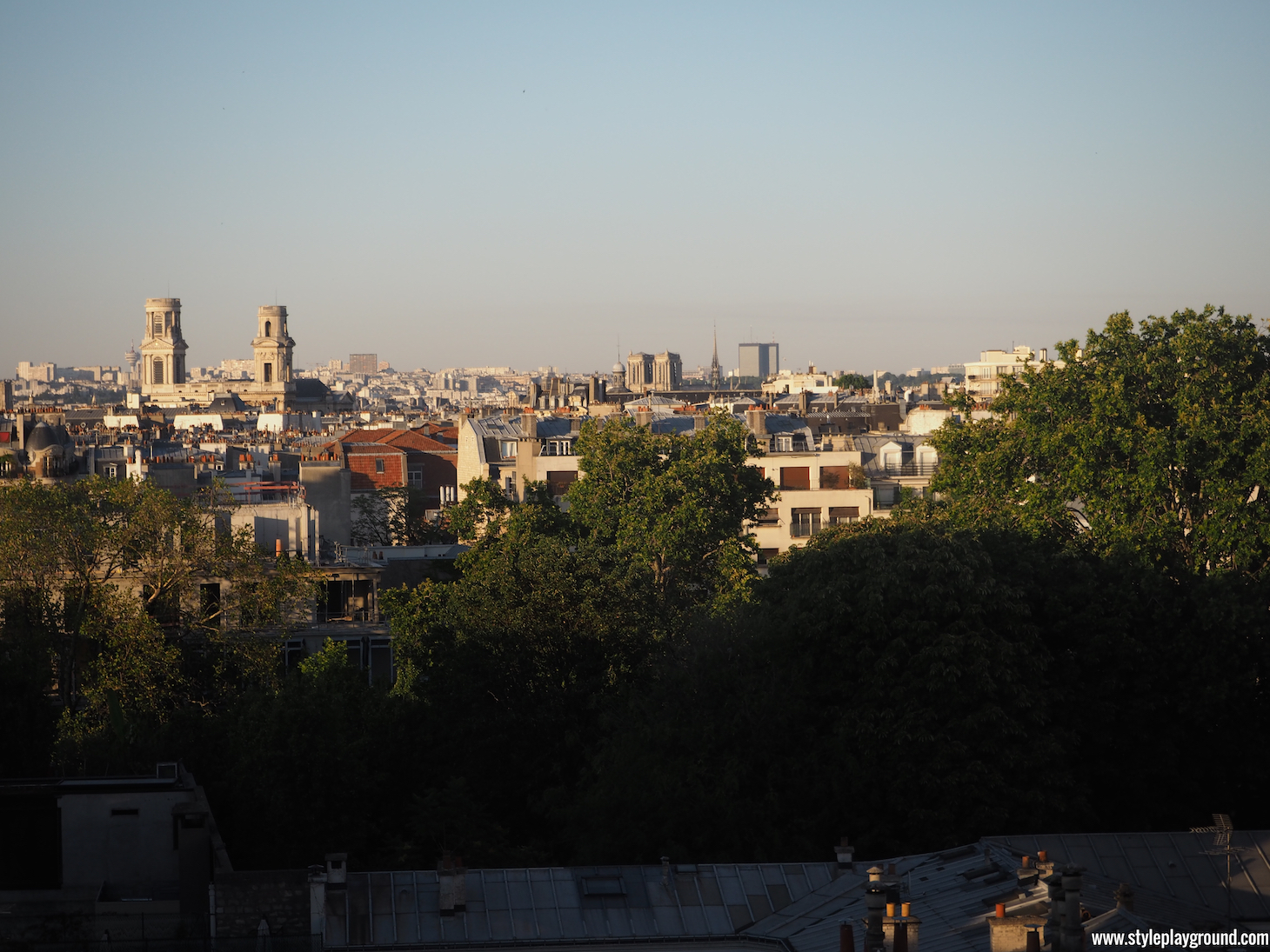 There are a few memories and experiences that really stay engraved in your memory for years, and my camping experience with Quechua in Paris is definitely one of them…
Last July, I was invited to spend the night under the stars in a Quechua tent right in the heart of Paris. Now, I am not going to lie, when I first got the invitation, I was a bit skeptical. My experience camping is limited to a rather funny 'camping in the garden' experience when I was six which didn't encourage me to renew the experience. But after a good night of sleep, I finally said yes. I've made the promise to challenge myself a bit more and to go out of my comfort zone on a daily basis and I strongly believe that travelling and experiencing new things make you grow and evolve as a person… But enough about philosophy yet, let me tell you everything about my experience.
As soon as I arrived on the rooftop, located near Saint Germain, I was blown away. The whole space gives you a 360° view all over Paris and it was simply breathtaking. The Eiffel tower, the Montparnasse tower and even the Sacré Coeur were all there before my eyes. I quickly dropped my bag, grabbed a glass of champagne and snapped a ton of photos. If you follow me on instagram or snapchat (axelleblanpain), you might remember me spamming your feed with this insane view! After a while, we all gathered to celebrate the 10th birthday of the 2 seconds tent from Quechua. I was familiar with it already (although I had never tried it before) but hearing about its story was totally unique. The creator of the tent was there and told us the whole idea and creative process behind it. Basically, they wanted to create a tent that will take all the hassle away, one that you could simply throw in the air and that will deploy itself within seconds. Of course, the conception took quite some time and a lot of trial & error before becoming the 2 seconds as we know it. And to celebrate this 10 years milestone, Quechua has developed an app called My2seconds that allows you two share 2 seconds videos with the whole community. You can add a location to your post as well as the emotion that you felt. I find it both challenging & rewarding to only select 2 seconds but I love discovering what other people are sharing. And you can also win a trip to Peru, can you believe it?
After a delicious piece of cake (what's a birthday without a cake, right?) and some star gazing with French experts (I saw Saturn and its rings, it was insane!), it was nearly bed time. I crawled into my tent and zipped it up all the way. I fell asleep way quicker than I expected and I woke up the next morning after a glorious night. I am not lying guys, I slept like a baby and felt so energised in the morning that it really surprised myself. I opened up my tent and I saw the cutest breakfast basket waiting for me… I mean, a view all over Paris and a basket full of croissants? Yes, please! I lounged on the rooftop for a couple of hours, getting some work done before heading back to Brussels.
Oh, and did I mention that I got to take the tent back home with me? I packed it up all by myself, and it's nearly as easy as installing it! I can't wait to go camping with my bestie or my fiancé and live some new incredible experiences and Quechua's instagram account is giving some serious travel envy!
Have you ever been camping? I would love to hear about your experiences in the comments down below!