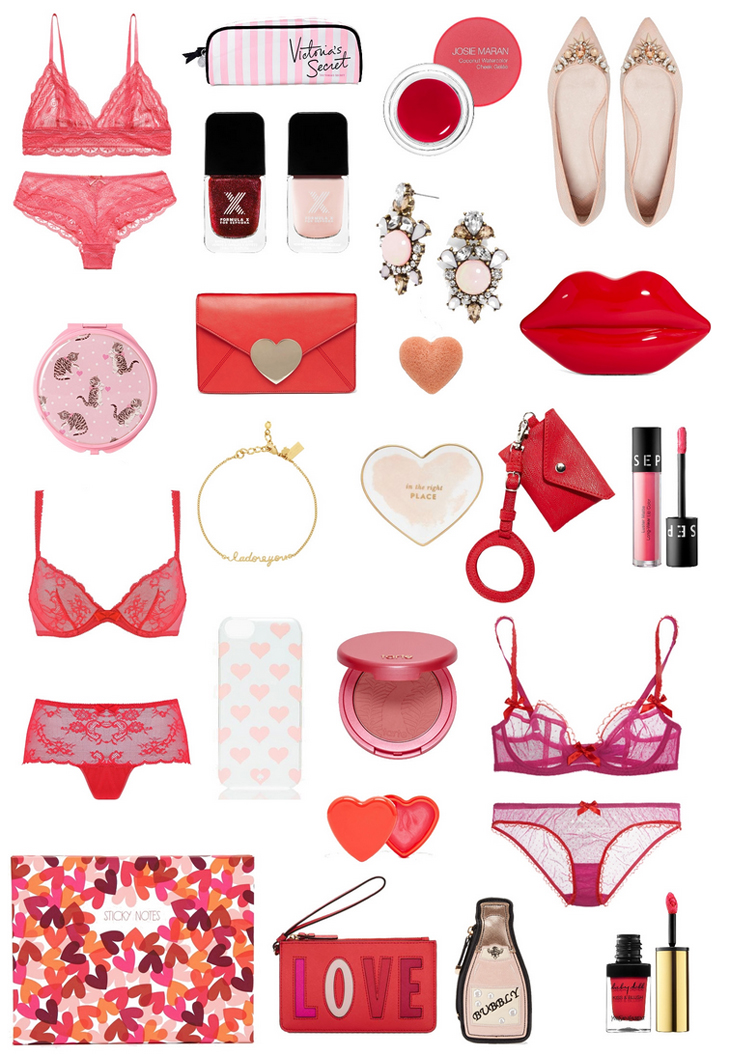 I can't believe that Valentine's day is already next Saturday! February is one of my favorite months of the year because 1) it's my birthday 2) it's Valentine's day. And we all know that this means that I can eat my weight in chocolate and treat myself to a new red lipstick!
Today I am sharing my Valentine's day picks with you, and the great thing is that everything is available online! Simply place your cursor on the item to get the direct link! Easy does it, right?!
What are your plans for this Valentine's day? I am thinking cosy night at home with Renaud with a glass of wine and a feel good movie!