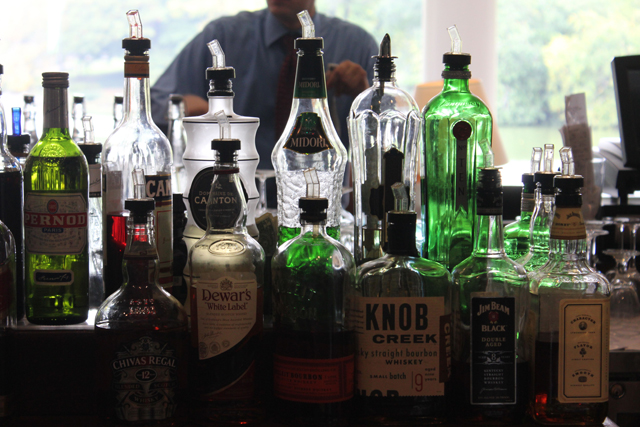 On our second day in New York, we enjoyed a nice lunch and a few drinks at The Boat House right in the centre of Central Park (you might remember it from Sex and the City). The place is really peaceful and the food is amazing (I had the vegetarian chilli and it was delicious). After lunch, we headed ti the bar where we had a couple of drinks and a nice talk about everything we wanted to do while we were in the city.
Durant notre deuxième jour à New York, nous avons déjeuner et bu quelques verres au Boat House, en plein coeur de Central Park (vous vous rappelez peut-être l'avoir vu dans Sex and the City).
L'endroit est vraiment incroyable et la nourriture y est délicieuse (j'ai pris le chili végétarien et il était incroyable). Après le déjeuner, nous sommes allés nous installer au bar où nous avons discuté de tout ce que nous avions envie de faire durant notre séjour, le tout autour de quelques verres.