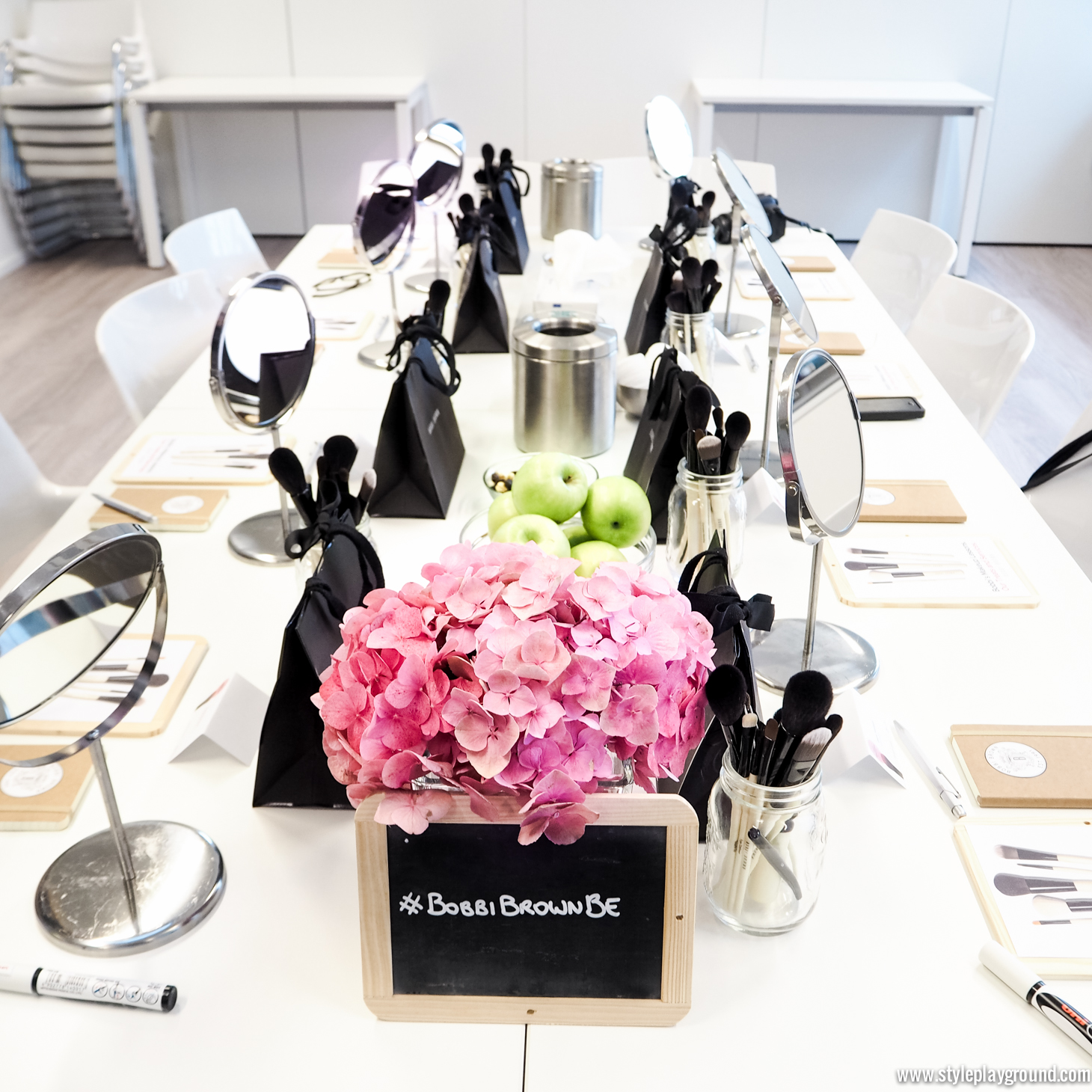 Last week, I was invited over at the Bobbi Brown Belgium headquarters for a masterclass with makeup artist Madilon Bos. Not only was it the occasion to master a few new techniques & discover the new releases from the brand, it was also the perfect reminder of why Bobbi Brown is such an inspiring lady.
Her philosophy is simple. Beauty is universal and the key is to highlight the positive instead of trying to hide your imperfections. Through her impressive makeup lessons dispensed by makeup artists in stores, she wants to help every woman to become their own makeup up artist. This individual approach to beauty can help anyone to improve their skills on any particular topic, like mastering the perfect smokey eye or finding the right brow product.
'I believe that beauty comes in all ages, colors, shapes and sizes. It's not about looking like someone else or trying to be someone you're not. It's about figuring out what works for you. Being Pretty Powerful is much bigger than beauty. It's about confidence and the path you take to achieve it.'
Bobby Brown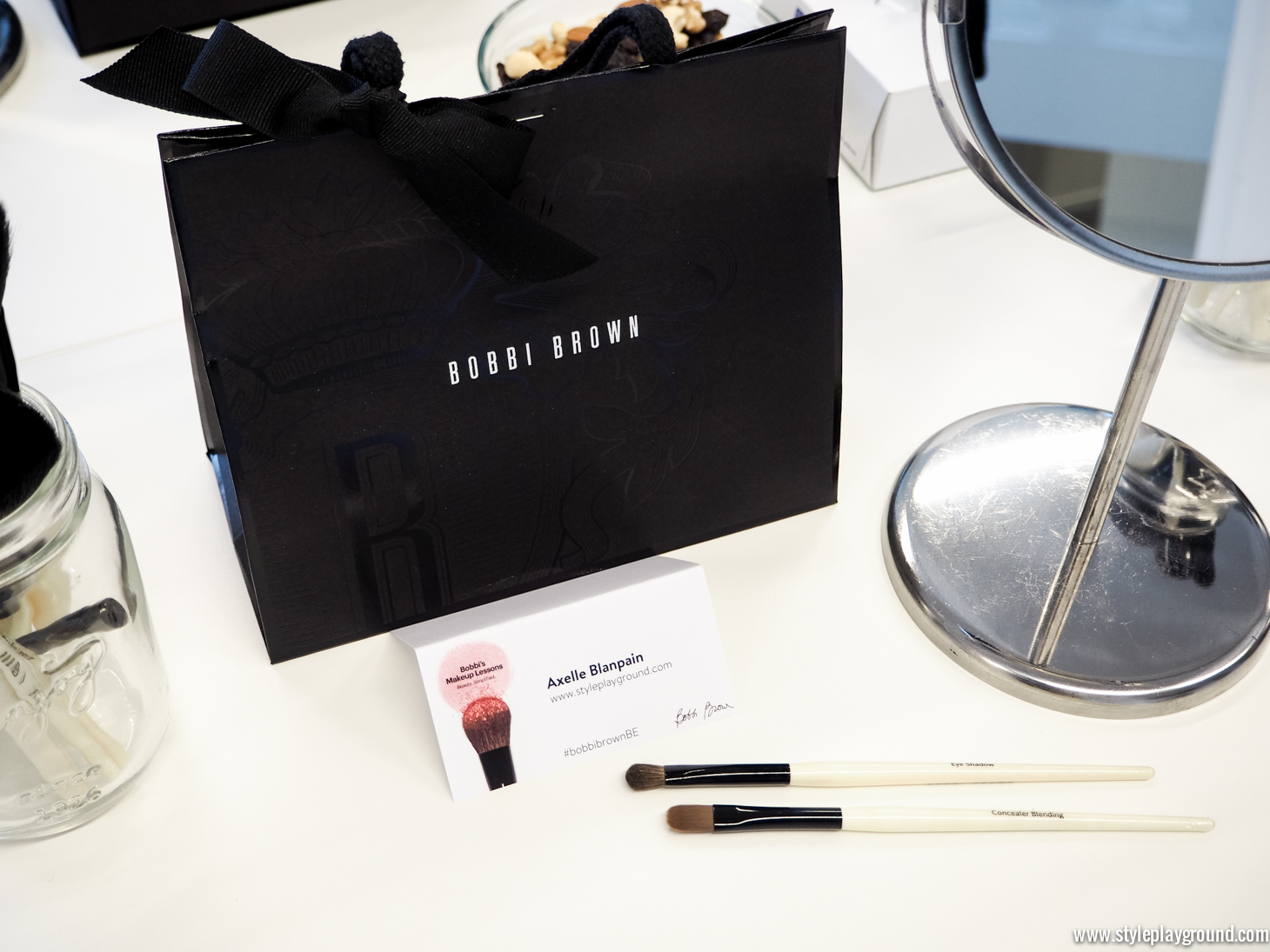 And I totally agree with her vision. Nowadays, beauty is mainly defined by all the latest trends and to be honest, these don't always focus on the positive and look flattering on everyone. And while I love a bit of contouring here and there, I would much rather see a girl embracing herself and highlighting her beautiful features rather than trying to shape her face to match with the current trend.
Bobbi Brown is a brand that I've loved ever since I turned 18. At the time, I was living in Paris and got introduced to the brand through my best friend who recommended her gel eyeliner. I remember going to the counter in Sephora and trying out this black eyeliner which was something totally new to me. The makeup artist showed me how to apply it properly and I left with both the liner and the super fine eyeliner brush. To this day, these are two products that I simply can't live without.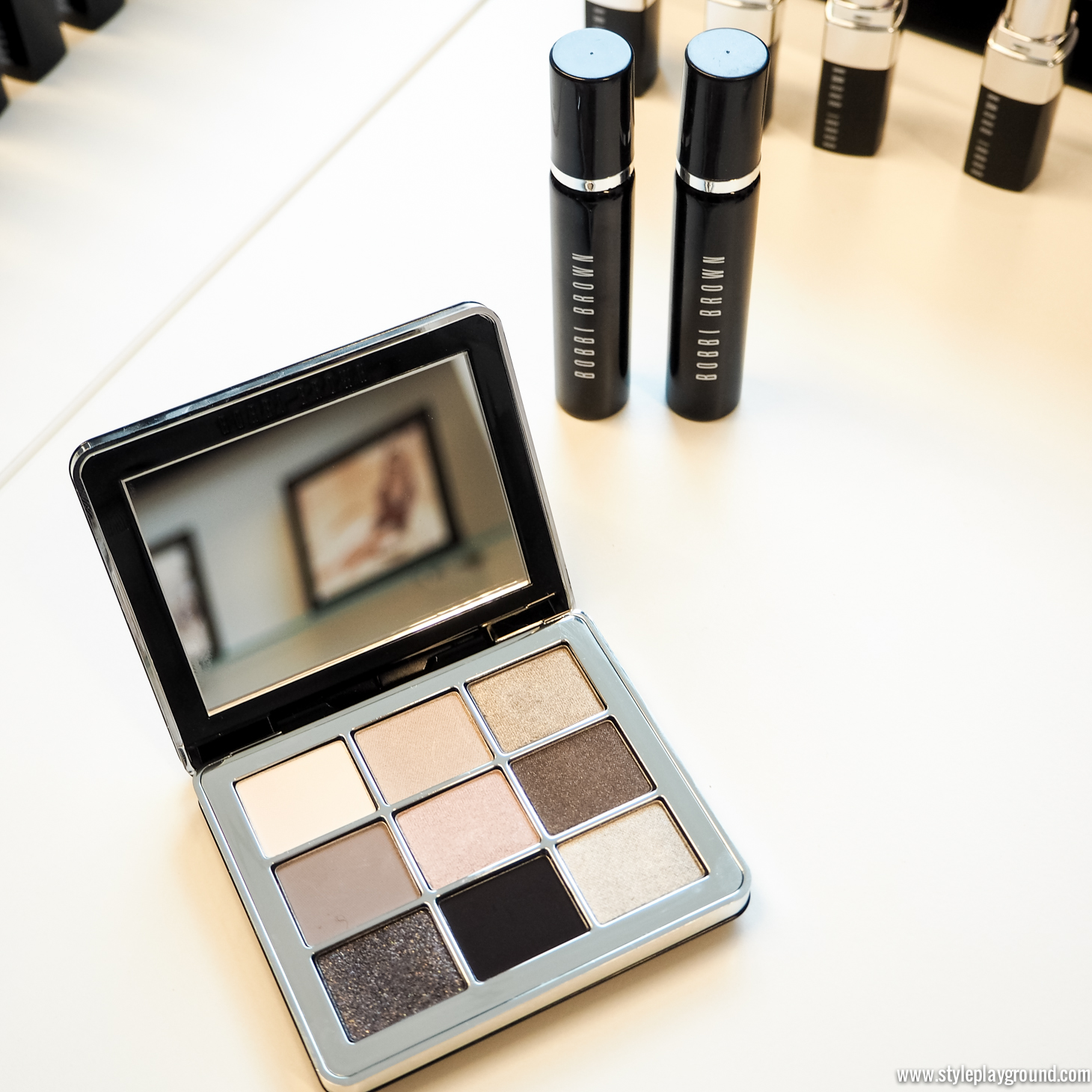 Now let's talk a little bit about the new releases, shall we? The holiday collection sterling nights was inspired by the jewel-tones hues & star-studded skies that Bobbi saw during a recent trip to South Africa. All the shades are very rich and bright, all while being super luxurious thanks to the new gorgeous black embossed packaging. My personal favorite is obviously the sterling nights eye palette, which has 9 eyeshadows ranging from matte neutrals to sparkly shades. Not only will this be perfect to create beautiful smokey eyes for the holidays, but it would also be the perfect eyeshadow palette to travel with since it has so many different options in it. Another product from the collection that captured my heart is the new, limited edition face highlighter. Available in three shades, a pink one, a neutral one and a bronze one, this liquid highlighter is the secret to have a beautiful radiant glow this winter. Housed in a gorgeous glass bottle, this product is both luxurious and practical to use since it has a pump dispenser.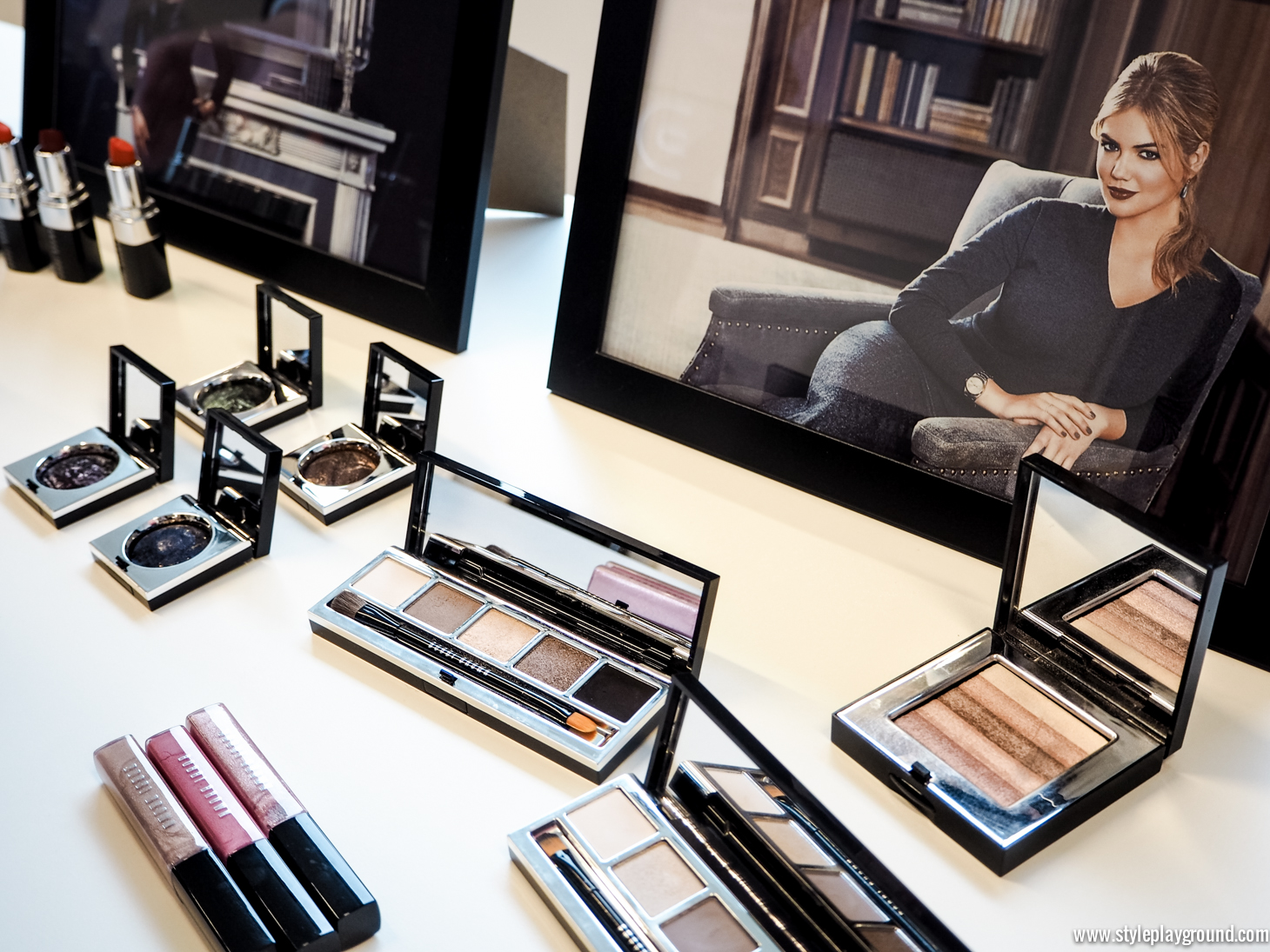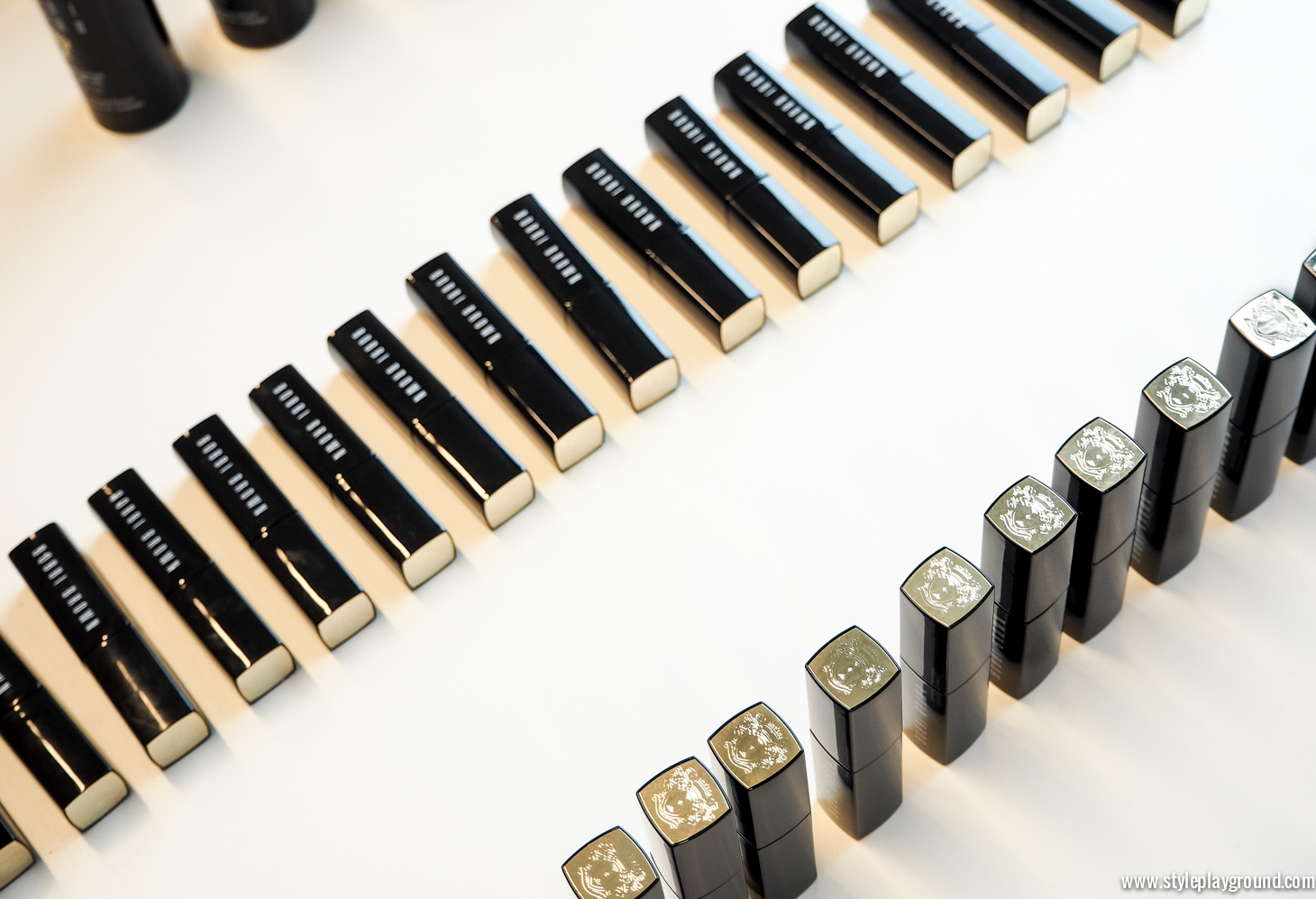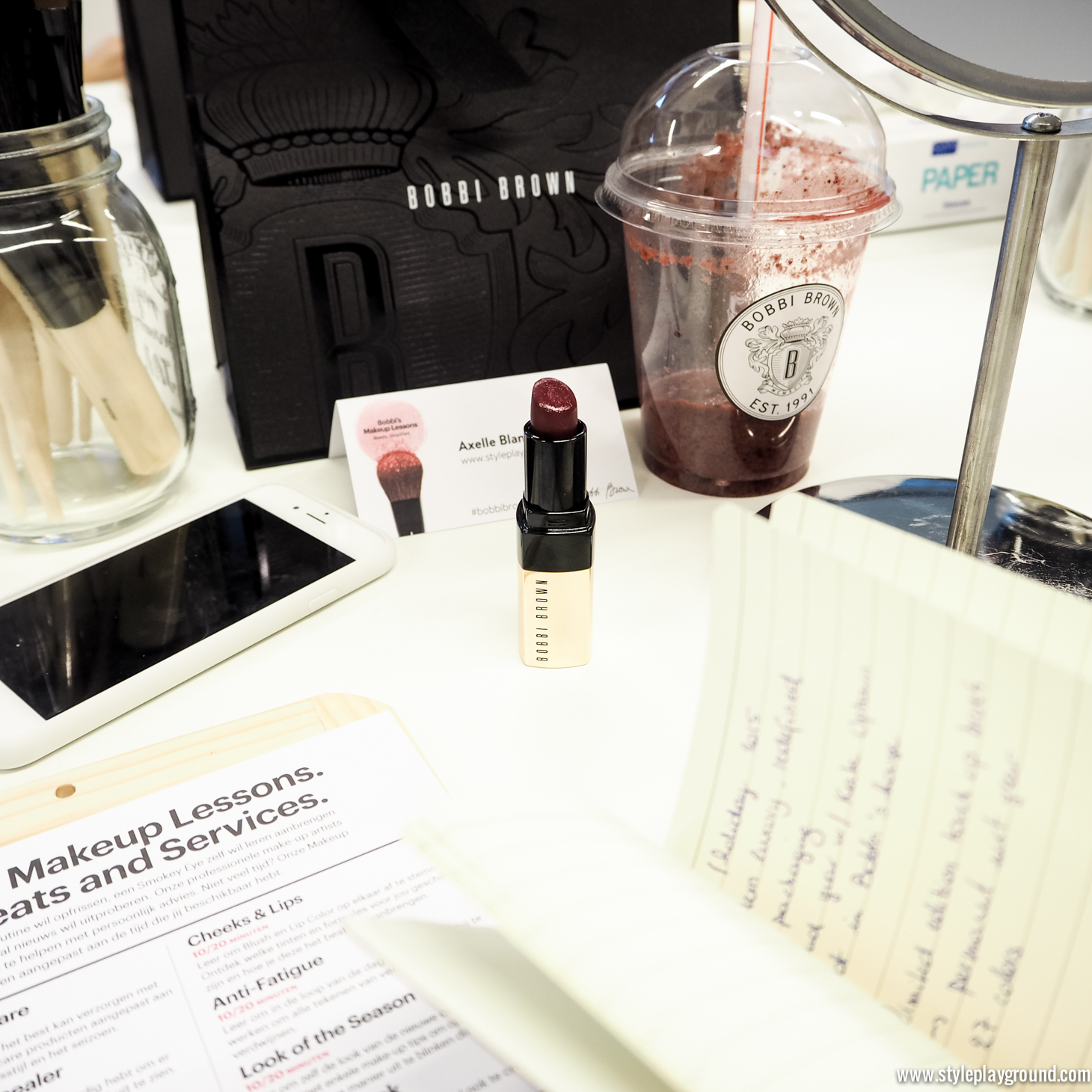 Of course, I also had to try the new luxe lip colors, a beautiful range of 30 insanely pigmented but very nourishing lipsticks. This new formulation is housed in the prettiest gold packaging that got me totally hooked at first glance. The shade that I went for is called brocade and it's a beautiful bright purple plum color that turns out to be pretty easy to wear. Paired with a smokey eye it's a little bit out of my comfort zone but it's fun every once in a while to play a little bit more, right?!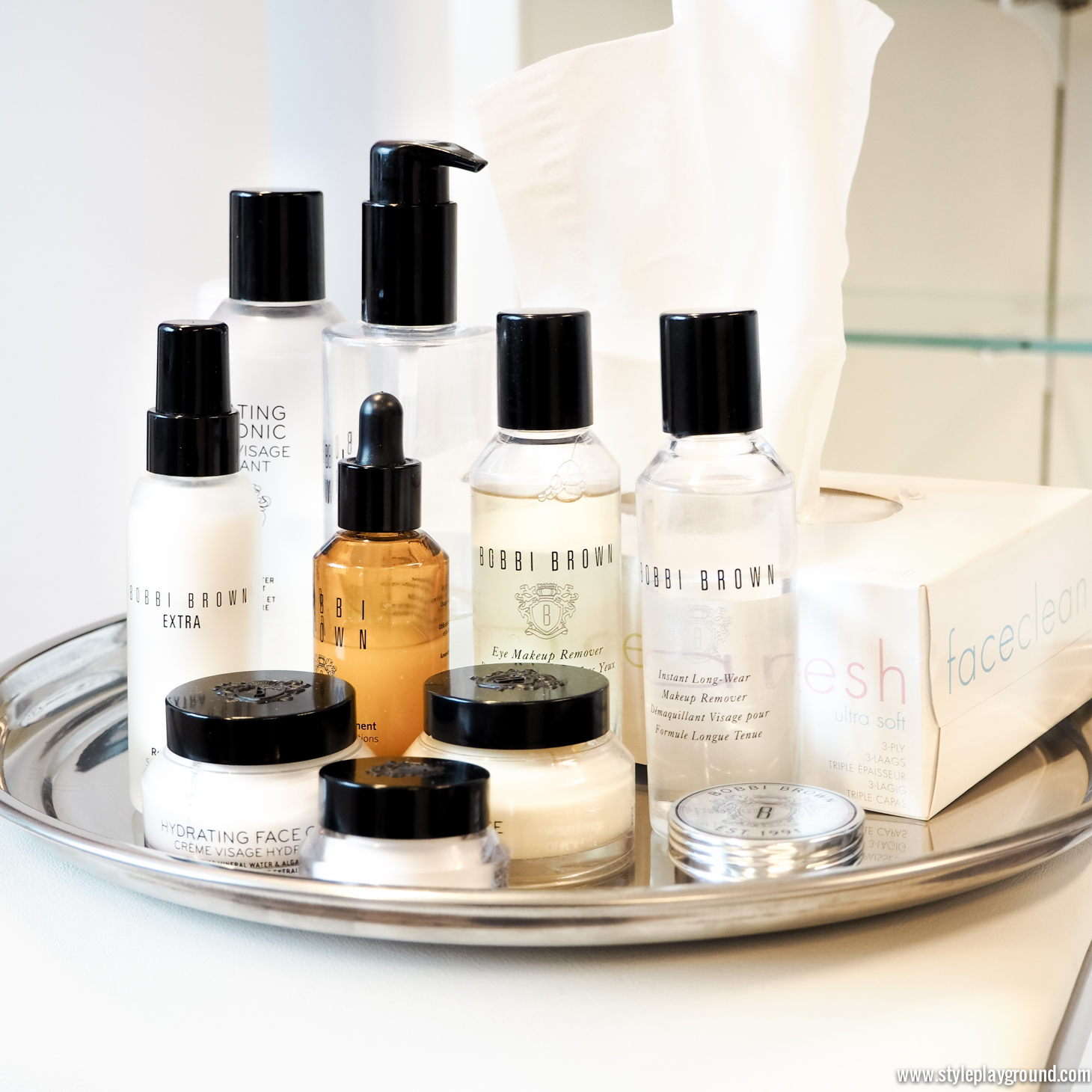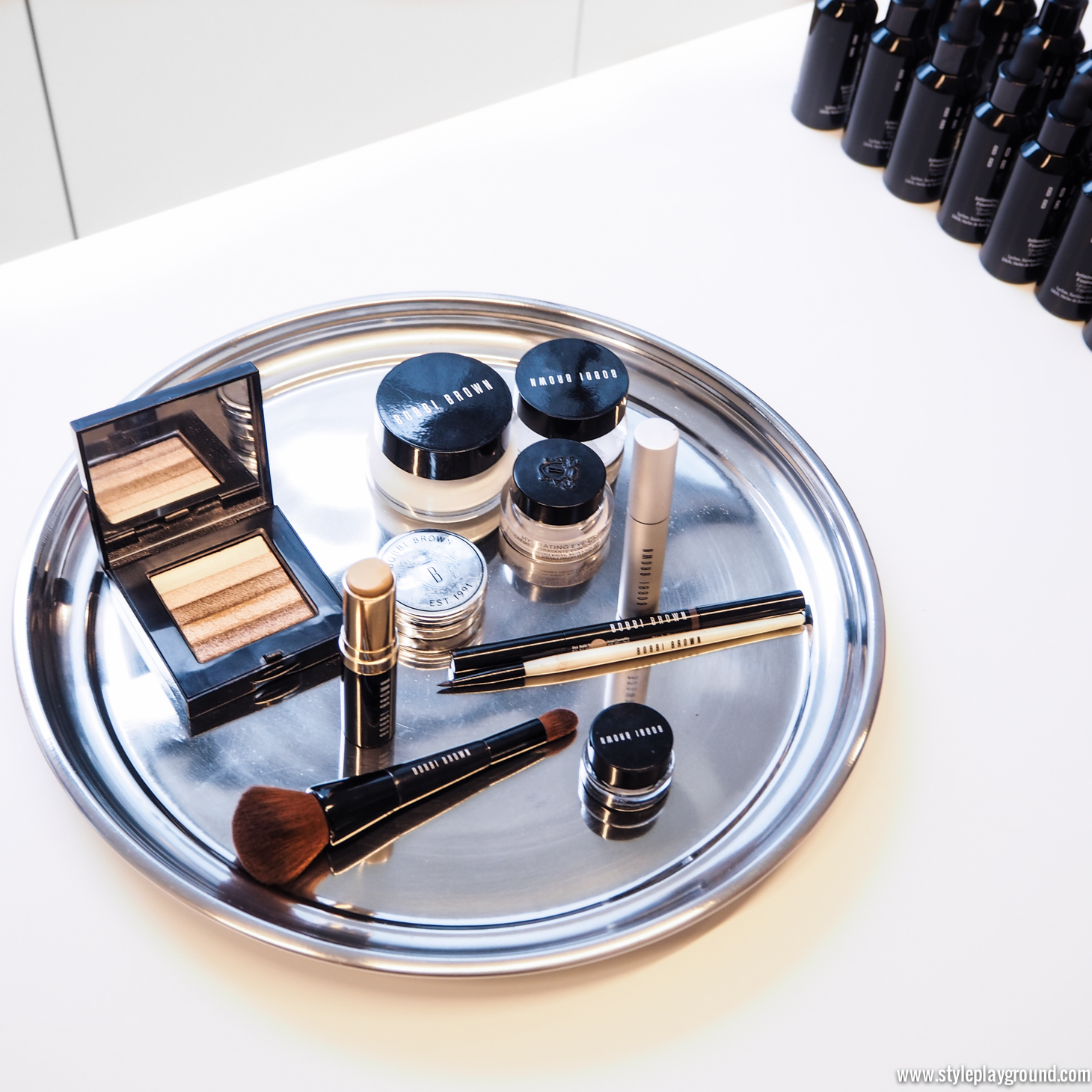 The skincare range from Bobbi also catched my eye. I've never really tried it before but my mum already uses a couple of products that she loves! The intensive skin supplement sounds lovely and so does the hydrating face cream… Has any of you ever tried anything for the skincare range? I would love to know what you have to say about it!
I also added a few things onto my wish list. The full coverage face & touch up brush, the perfectly defined long-wear brow pencil & a shimmer brick are all on there. I guess I know what I want for Christmas after all 😉
With lovely blogging ladies Kim, Eline, Rani, Nanja & Katia