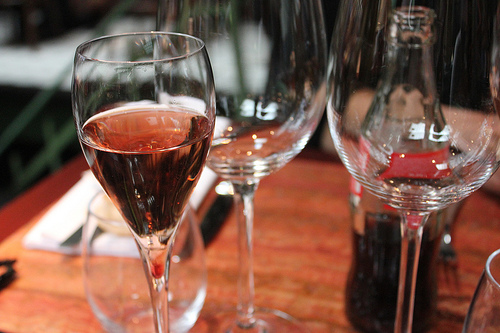 Where to go?It's a question I asked myself very frequently when going to a city that I barely know. But it's also the question that a lot of my readers ask me. Sometimes, I feel like I want to go to unknown places, to skip the guide and listen advice from the people who live there.  So, I decided it was about time to share all my must do / go / visit for Paris, Brussels and London. It will include restaurants, shop, parks, museums, bars and others! And to start with, I decided to talk to you about a restaurant in  Brussels in which I was kindly invited last week.The place is called la Quincaillerie (which is the French for hardware store) just because it used to be one. It's a well known restaurant in Brussels, it's almost legendary. I actually remember going there as a child with my parents and their friends. So, when I received an invitation from Top Secret Pr for a lunch with Madeleine Deryhon the owner of the place, I was really happy. It came right in time to start my Where to go categorie.
Où aller?C'est la question que je me pose souvent quand je vais dans une ville que je connais à peine. Mais c'est aussi la question que pas mal de mes lecteurs me posent. Parfois, j'ai juste envie de découvrir des endroits peu connus, de fermer mon guide et d'écouter les habitants de ces endroits. C'est pour cela que j'ai décidé de partager avec vous tous mes endroits à voir / à visiter / à connaître pour Paris, Bruxelles et Londres. Cela inclura des restaurants, des magasins, des parcs, des musées, des bars et plein d'autres choses encore!Et pour commencer en beauté, j'ai décidé de vous parler d'un restaurant auquel j'ai été conviée la semaine dernière. L'endroit s'appelle la Quincaillerie car anciennement, une quincaillerie s'y trouvait. C'est un restaurant très connu à Bruxelles, presque légendaire. En fait, je me souviens y être allée enfant avec mes parents et leurs amis.Alors, quand j'ai reçu une invitation de l'agence Top Secret à un lunch avec Madeleine Deryhon la propriétaire des lieux, j'étais vraiment très heureuse. Cela tombait à pic pour commencer ma catégorie Where to go. 

You might not know this, but I am a vegetarian. More precisely an ovo lacto vegetarian, which basically means that I don't eat meat or fish but that I do eat eggs and milk. And I've been following this "diet" for more than 10 years now.Being a vegetarian is not difficult but sometimes, when you go to restaurants, all of what they can offer you is steamed vegetable or goats cheese salad. And after ten years, let me tell you that you get tired of that.So, when I read the menu at la Quincallerie, I was extremely pleased to see that they have three vegetarian dishes amongst some others in the starter section. And, to be truly honest, I didn't which one to choose from, which is something that doesn't happen quite  often for me!So, I finally chose aspargus as a starter, eggplant cannellonis as a main course and a brownie with panna cotta for dessert.Madeleine Deryhon chose two wines for us, a white one from Chili for the starters and an organic red one from France for the main courses and dessert.What I really love about this place is that they think and cook in an ecological way. They have their own farm in Bresse for the chicken, they only use season vegetables from the region, they cook in low temperature, they make their own bread and most important, they propose organic wines and only use ecological cleaning products. But now, let's talk about the food. It was delicious. Really. It was original but still Belgian. The starter had the perfect size, not too small but not too big. The main course was perfect. Really surprising. And the dessert. Heaven! It was the perfect combo between a brownie and a cheesecake. A recipe to try! Oh, I almost forget to tell you, they even have a doggie menu! So cute!
Vous ne le savez peut-être pas, mais je suis végétarienne. Plus précisément, ovo lacto végétarienne, ce qui signifie tout bêtement que je ne mange ni viande ni poisson mais que je consomme des oeufs et du lait. Et je suis ce "régime" depuis plus de 10 ans maintenant.Etre végétarienne n'est vraiment pas quelque chose de compliqué, mais souvent au restaurant tout ce que l'on vous propose ce sont des légumes vapeurs ou bien une salade de chèvre chaud. Et laissez moi vous dire qu'après dix ans, j'en ai fait le tour.Alors, quand j'ai lu le menu de la Quincallerie, j'ai été très heureuse de constater que trois plats végétariens y figuraient, et que d'autres se cachaient encore dans les entrées! Et, pour être honnête, j'ai même eu du mal à choisir, chose qui ne m'arrive que très rarement!J'ai finalement opté pour des asperges en entrée, des cannelonnis d'aubergines en plat et un brownie à la panna cotta. Madeleine Deryhon a sélectionné deux vins pour nous, un vin blanc du Chili pour accompagner les entrées, et un vin rouge bio de France pour les plats et les desserts.Ce que j'aime tout particulièrement c'est qu'ils cherchent vraiment à développer une manière de penser et de cuisiner écologique. Ils ont leur propre ferme à Bresse pour le poulet, ils ne cuisinent que des légumes de saison et de la région, ils cuisinent à basse température, font leur propre pain et surtout proposent des vins bios et n'utilisent que des produits d'entretien écologiques.
Mais parlons un peu de la nourriture quand même. C'était délicieux. Vraiment. Original mais Belge quand même. L'entrée avait pile la bonne taille, ni trop, ni trop peu. Le plat était super. Très surprenant. Et le dessert? Le pied! Le parfait mélange entre un brownie et un cheesecake! Une recette à très vite essayer!
Oh, et j'oubliais presque de vous le dire! Ils ont un menu pour nos amis à quatre pattes!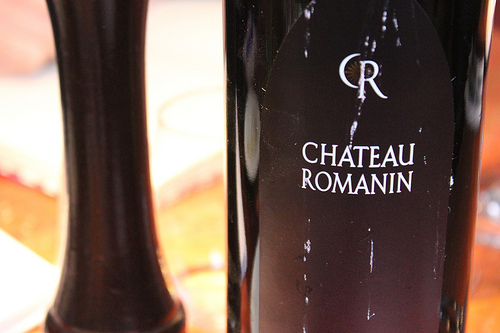 The delicious red wine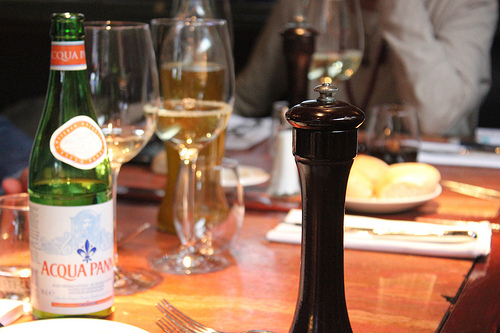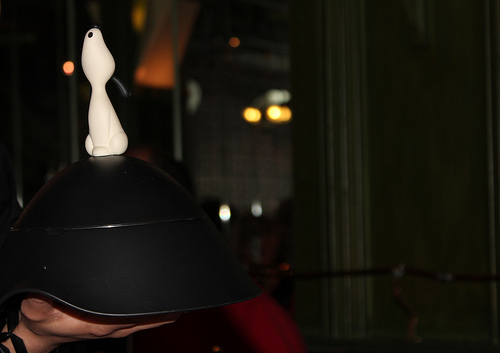 The doggie menu!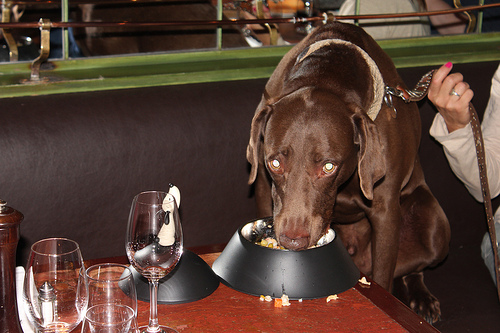 I guess someone is happy!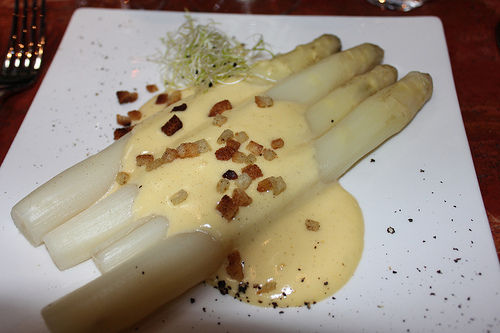 Starter: white aspargus with lime mousseline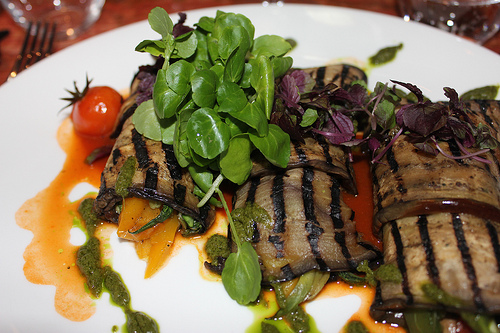 Main course: eggplant cannellonis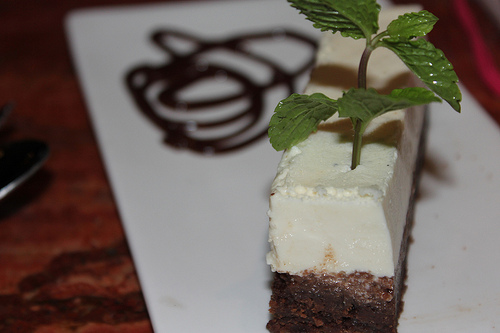 The dessert: brownie with panna cotta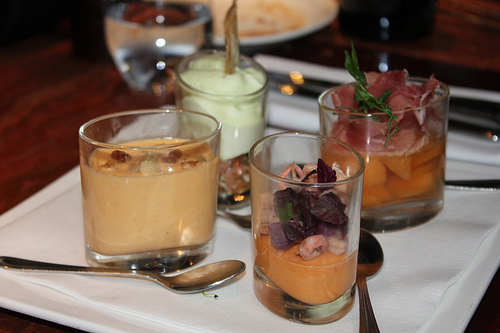 Verrines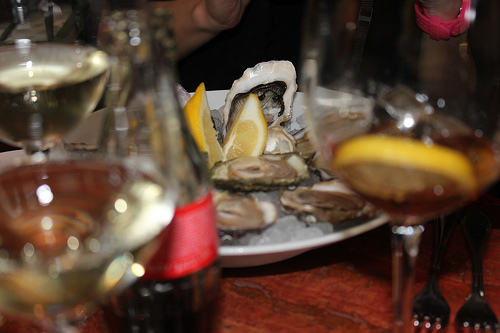 Sea food, one of their specialities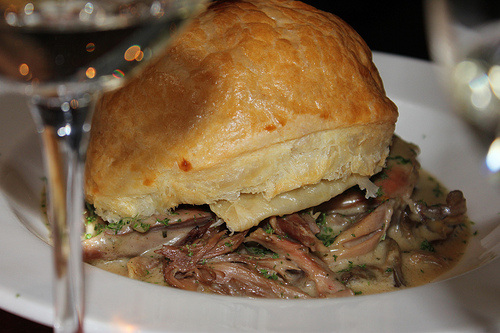 Vol au vent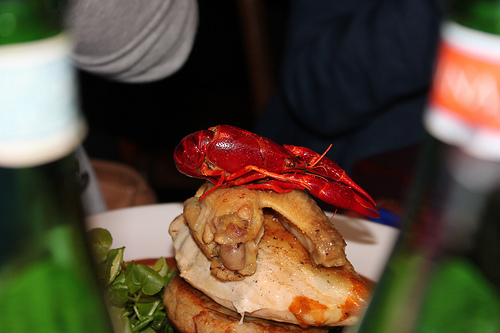 Chicken from Bresse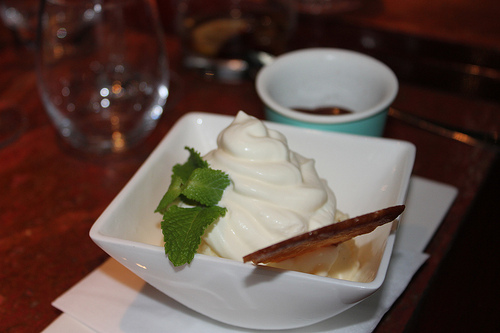 Dame blanche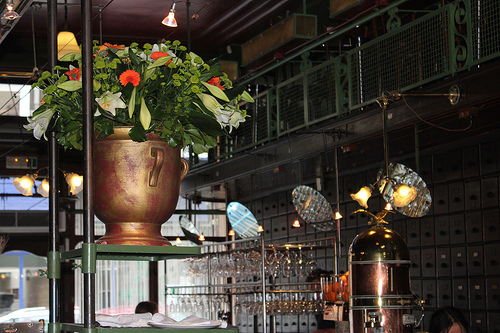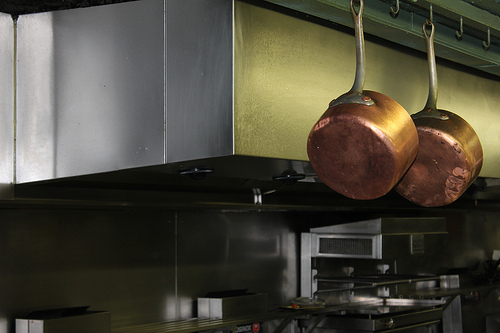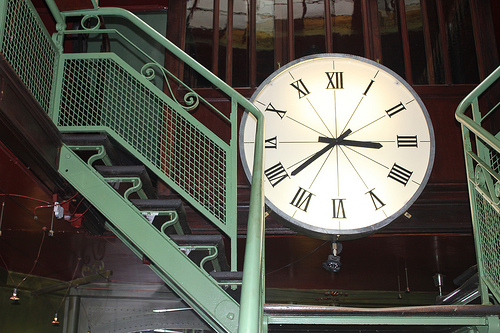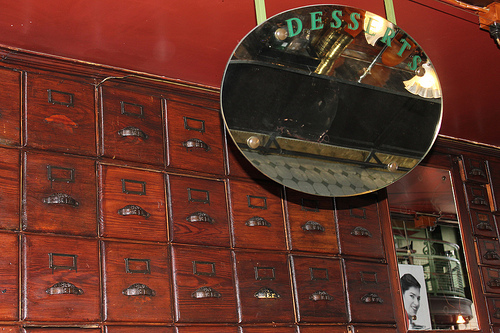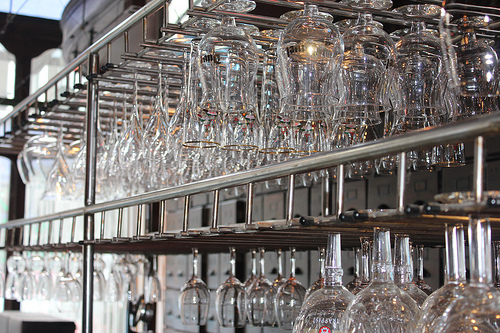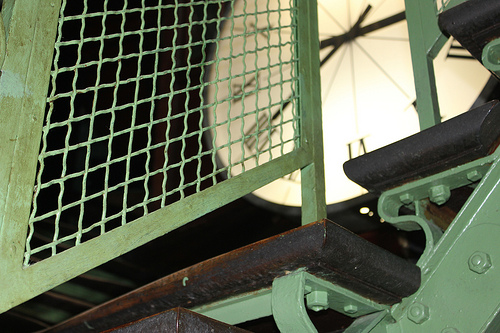 Who? La QuincallerieWhere? 45 rue du Page, 1050 BrusselsWhat? Brasserie foodLove? Vegetarian dishes, good mood menu, doggie menu and organic wines
Website