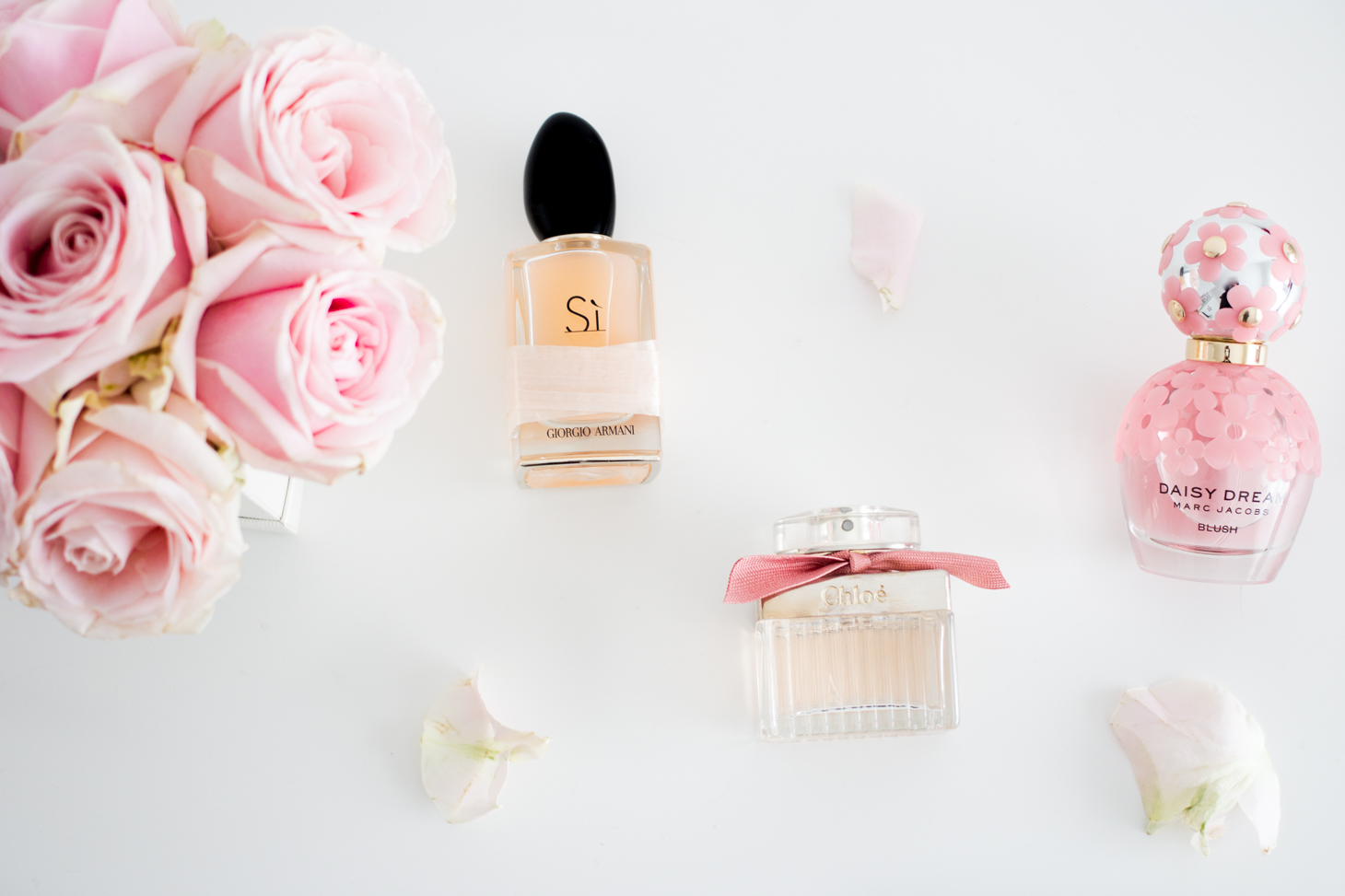 I am pretty sure that I am not the only one completely fed up with this rainy weather. Spring is my favorite season but this year, it looks more like Fall to me. It's been raining all week and we even had a bit of snow -crazy. So while I am craving light blouses and ballet flats, I am making up for it by switching to more floral scents.
The latest arrival in my perfume collection is the new launch from Giorgio Armani: Si rose signature. While I was already a fan of the original Si fragrance, this one is a nice, airy variation of it. And while it feels very fresh when you spray in on, it leaves a beautifully, slightly darker wood scent on your skin afterwards. This one will be a great pick for anyone looking for a rose scent that doesn't feel too vintage or powdery.
My all time favorite is, without a doubt, les roses de Chloé. I am a huge fan of all their scents but this one holds a very special place in my heart. This scent is a great spin on the original Chloé eau de parfum, but in a more woody way. Of course, the first notes that you'll notice are the roses but you'll soon start to pick up different scents: musc, amber and bergamot are also part of this gorgeous perfume.
Finally, another new & fun release is the new Daisy dream blush from Marc Jacobs. I have to confess that this is my first Marc Jacobs perfume and I am still wondering why it took me this long to get one. I am in love with his makeup range so it was only a matter of time before I sampled some of his perfumes I guess! As the previous two scents, this one is also a spin on the original Daisy fragrance but this ones delivers strong notes of violet, rose, waterlily and freesia.
Do you have a favorite spring scent or do you stay faithful to only one or two fragrances? Let me know in the comments below!