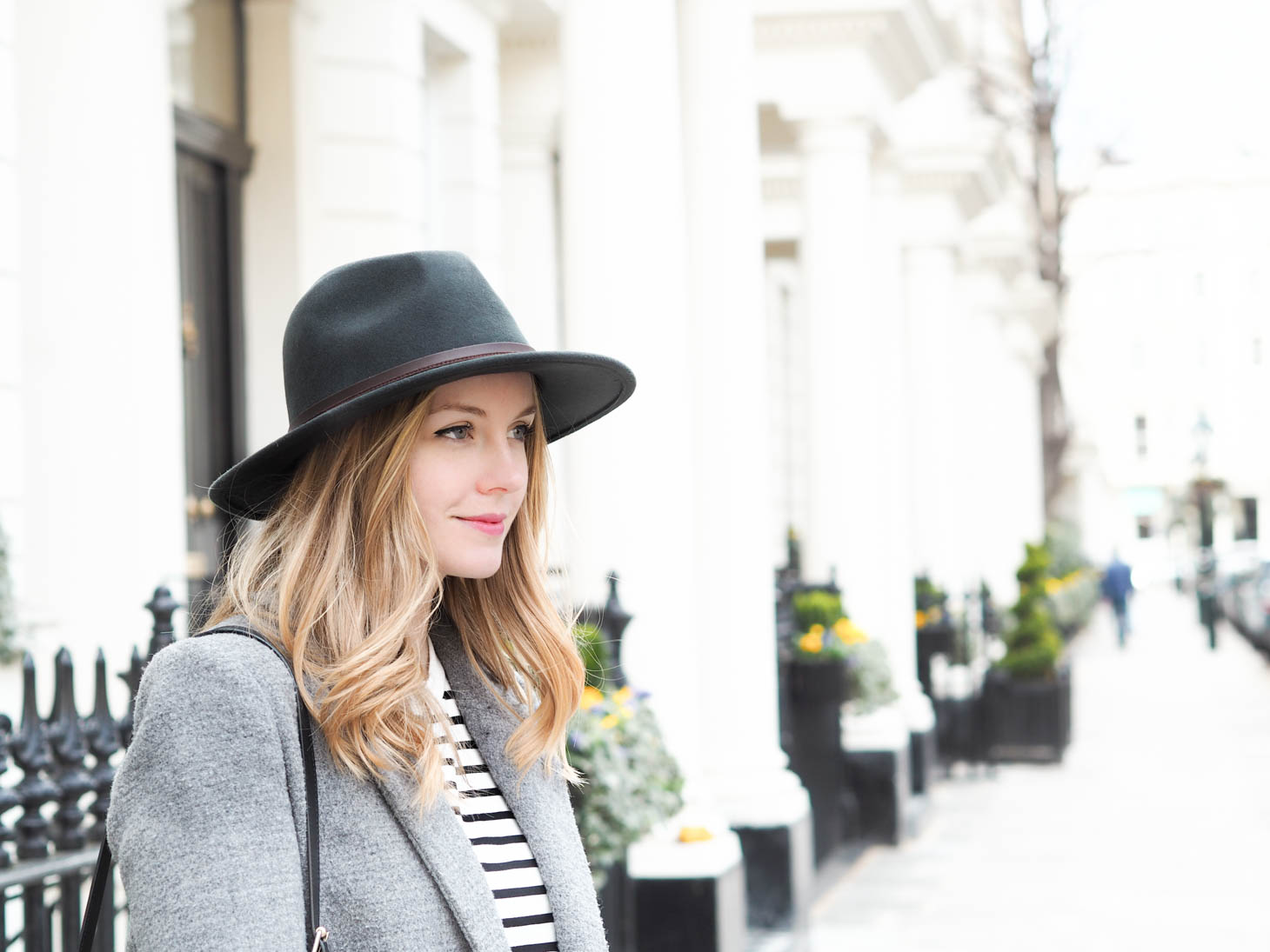 As I ordered my wedding dress back in January, I knew that I would be so excited to come back to London later on in the year. We had set my second appointment date for April 12 so my mum and I decided to make it extra special by staying in town for a few more days. So we hoped on the Eurostar on Friday and head over to our favorite city!
Growing up, we used to go to London multiple times a year. I loved this unique city that always surprised me. The sights, the museums, the food, the shopping… I could go on and on about it for hours! This time around, we stayed in one of our favorite neighborhoods, South Kensington, and we spent a wonderful 7 days in the British capital.
Here's one of the first outfit that I wore. As much as I would have loved to go out wearing just a nice top and my favorite skinny jeans, the city was still a bit too chilly for that! So off with coats I went! For this look, I decided to mix my newest striped top from Romwe with my faithful American Eagle jeggings in black. I added this amazing hat from Herman Headwear, that not only kept me warm (& dry when the rain came down!) but it also elevates the whole outfit. Of course, I went for my trusted Proenza Schouler PS11 bag which is just my favorite for city trips and voila!
Oh, before I leave, I just wanted to let you know that I'll be doing a lot more wedding content soon and the first post/video will be a wedding Q&A, so feel free to send me your questions!